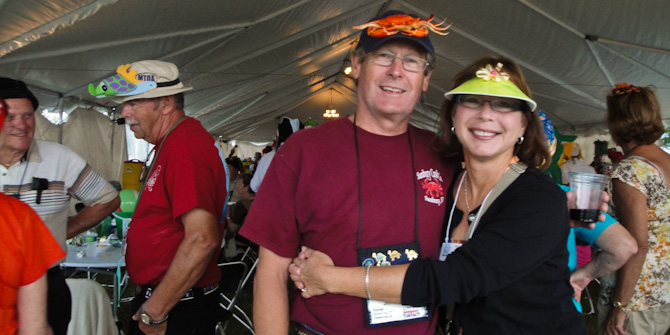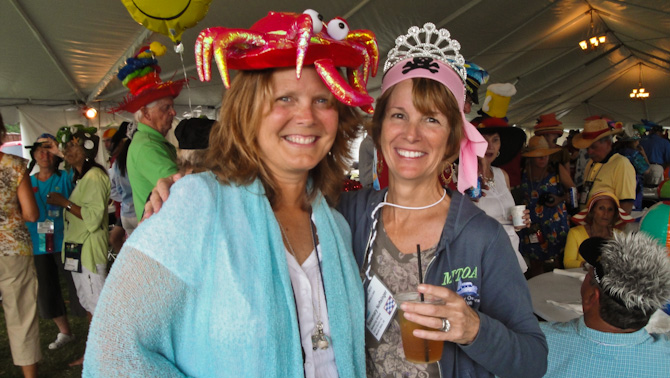 Lots of Crazy Fun at the MTOA Low Country Boil
As you can see there were a lot of fun and creative hat constructions during the Crazy Hat Beach Party and MTOA Low Country Boil event on Wednesday night during the MTOA 2012 Southern Rendezvous. MTOA members pulled out all the stops and showed up in some very colorful and creative hats. We'll let the photos speak for themselves – the MTOA Low Country Boil sure was a lot of fun.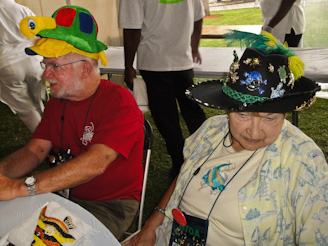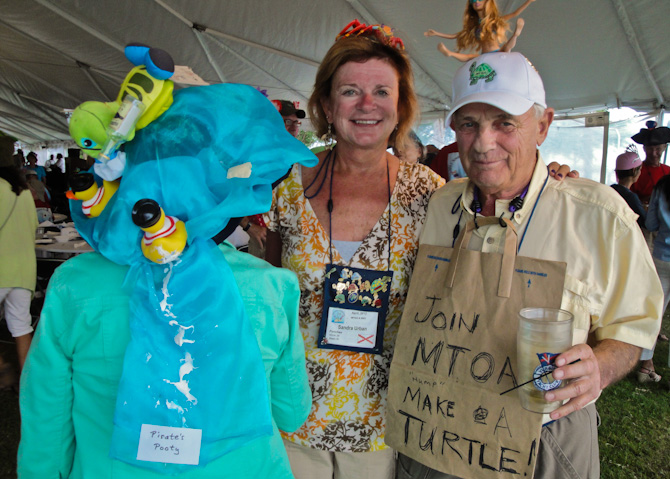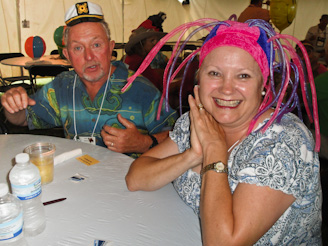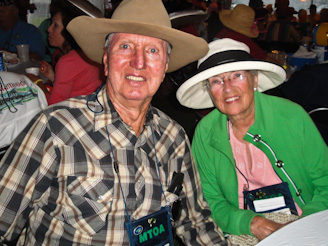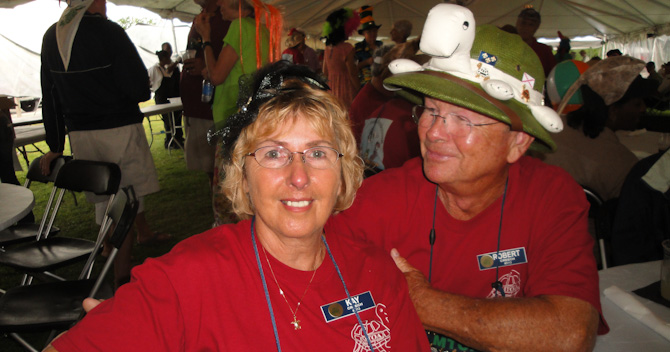 We think Robert, here with his wife Kaye, on C-Life,  should have won first prize for his hat creation – we know he had a lot of fun making it.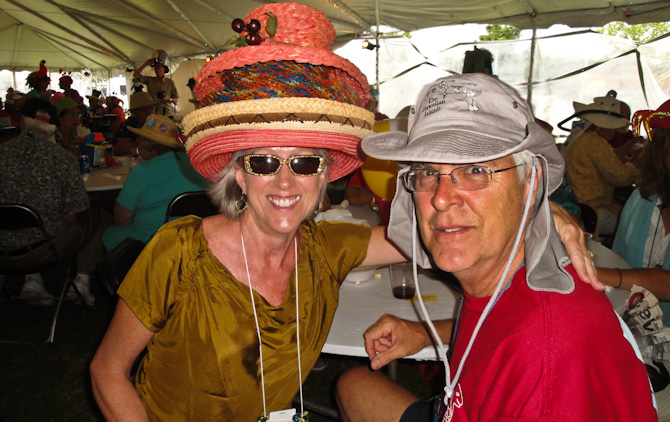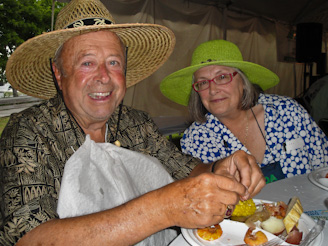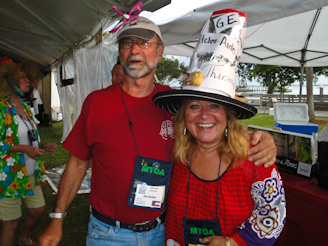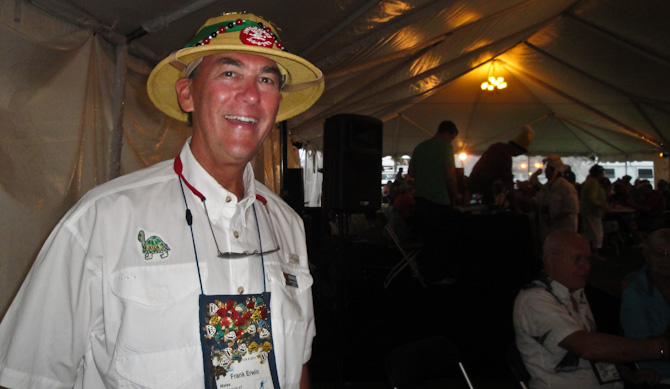 Frank Erwin (above), recent, past President of MTOA, is ready with his hat, a big smile and a good display of turtle pins and attire.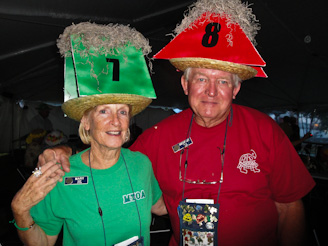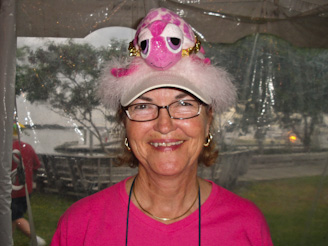 George Kay, here with his wife Mary (above-left), is the Awards Director for MTOA – this basically means he hands out the turtle pins to members when they volunteer for jobs and events or bring in new members to the club.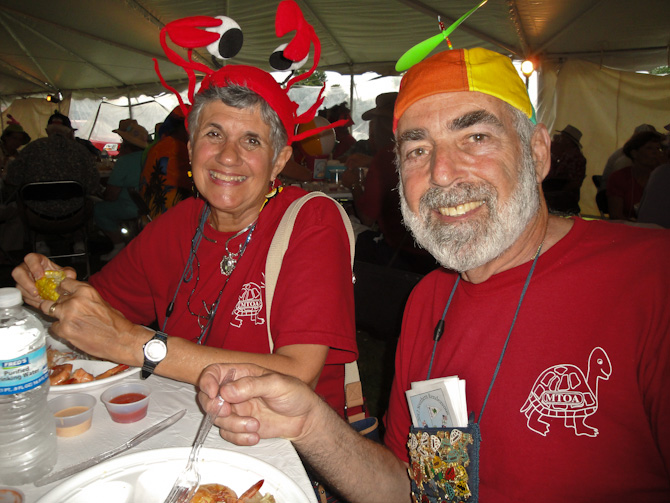 Barry and Barbara Kipnis (above), co-chairs of the rendezvous, worked hard to make the MTOA 2012 Summer Rendezvous run smoothly.