O Canada! Where pines and maples grow,
Great prairies spread and Lordly rivers flow!
How dear to us thy broad domain,
From East to Western sea!
The land of hope for all who toil,
The true North strong and free!
God keep our land, glorious and free.
O Canada, we stand on guard for thee!
O Canada, we stand on guard for thee!
We arrived in Spanish, Ontario this afternoon to launch Kismet and begin our trek to Little Current for the 2014 Ranger Tugs/Cutwater North Channel Rendezvous. After a slow start to our summer cruising activities, due to a family commitment, Jim and I are so excited to finally splash Kismet at Spanish.

After passing each other on the highway several times this afternoon, we finally caught up with Gregg and Kathy on their Ranger Tug Santolina. They have trailered their tug all the way from Texas. We each took some time parked in the huge parking lot getting our boats ready to launch.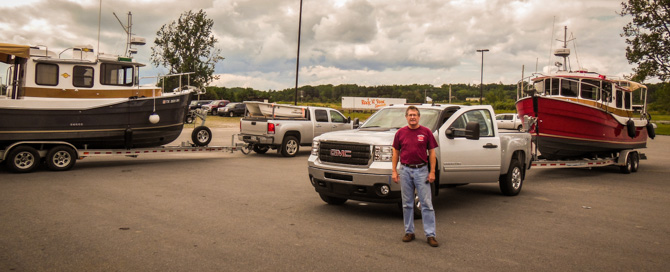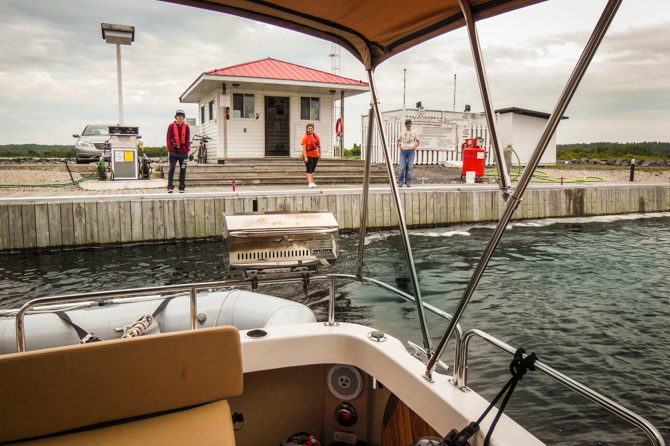 The friendly and helpful crew at Spanish Marina were a bright spot on a rather dreary weather day, they saw to all of our needs before we shoved off the dock to head for our first anchorage opportunity at Eagle Island.
And off we go, leaving the crew of Santolina and Spanish Marina behind. We didn't stay at Spanish after launching because we felt we should get moving so that we could accomplish all our cruising goals before the rendezvous.