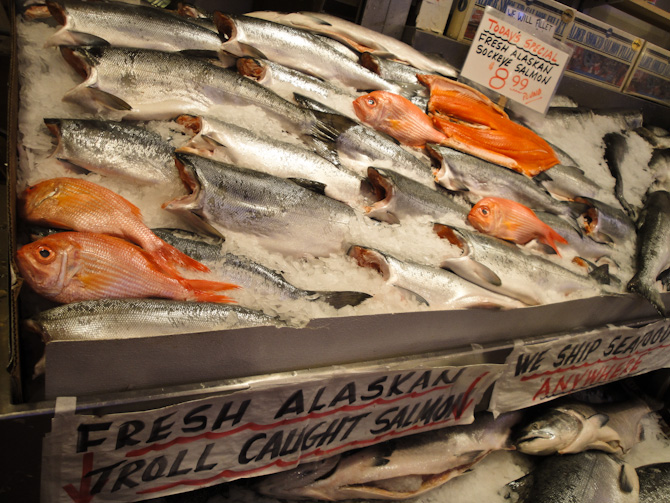 Pike Place Market – Seattle, WA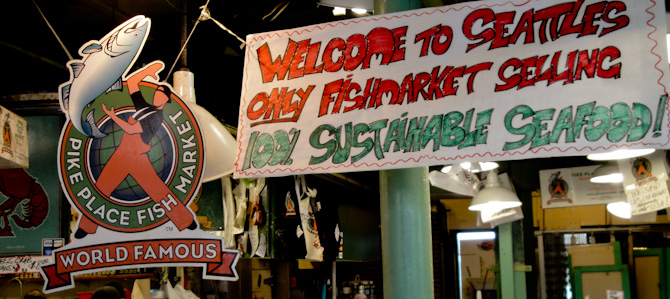 Soon after tying Kismet up to the dock at Bell Harbor Marina, downtown Seattle, we headed up the hill on a mission. We would secure ingredients for dinner, which will be made on the boat tonight. One of our most favorite spots in Seattle is the Pike Place Market. The market will bring forth not only a feast for our eyes but later tonight it will provide a feast for our tummies.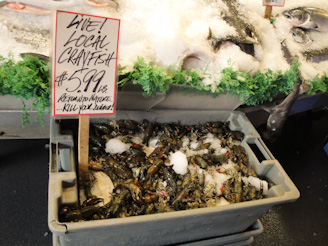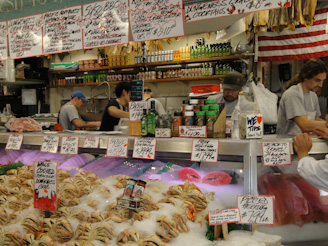 So many decisions. What to get, what to get.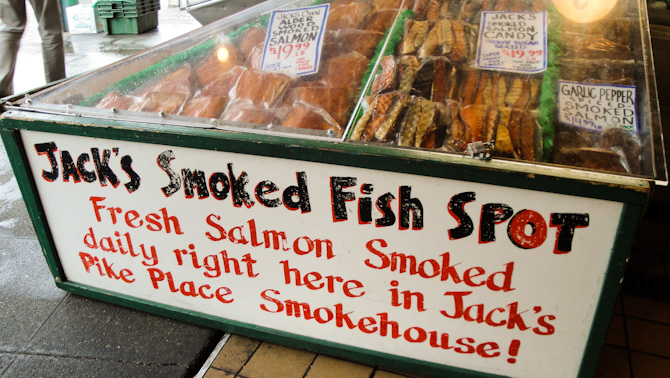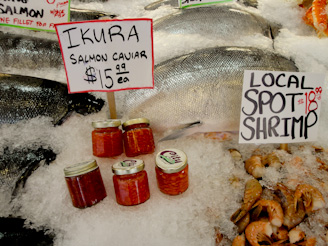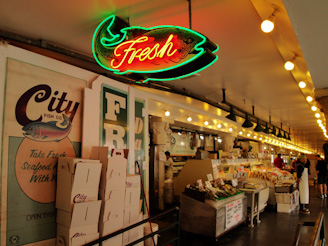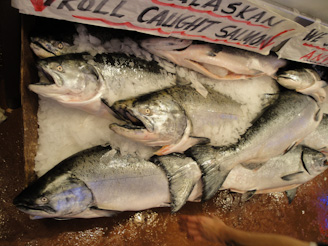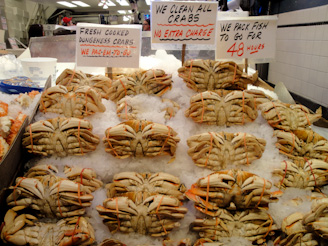 We would have like to get one of these dungeness crabs but we don't have anything on the boat to cook them in.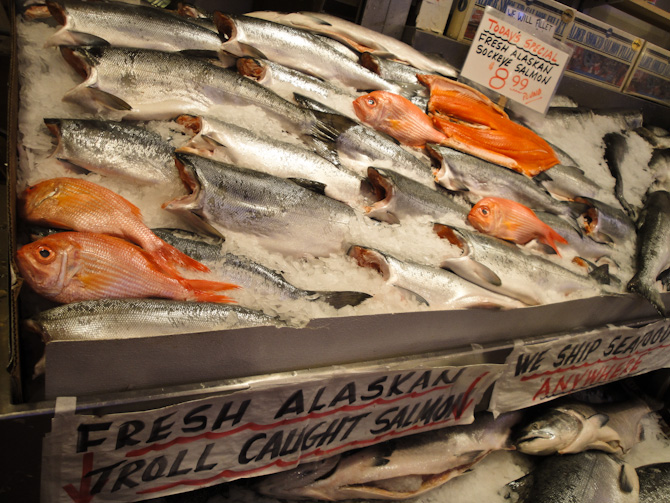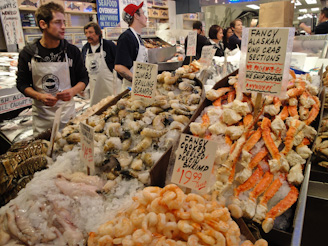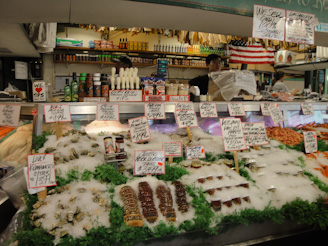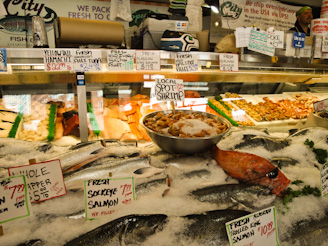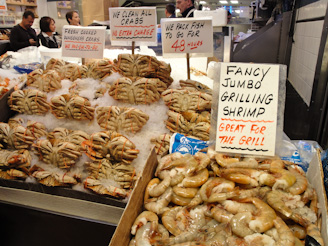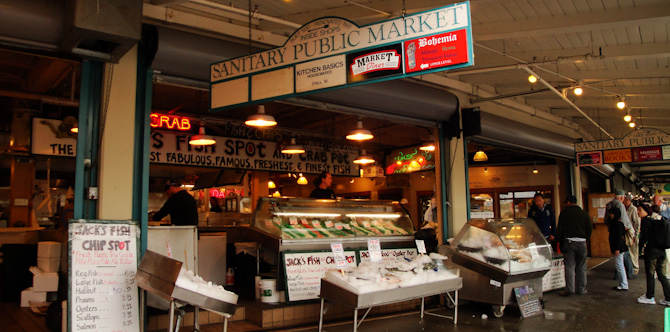 We finally settle on some salmon from this fishmonger. We love salmon and we can't wait to get back to the boat to make dinner.