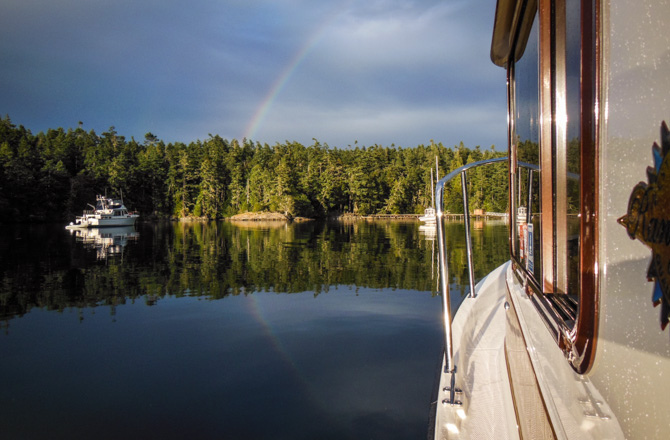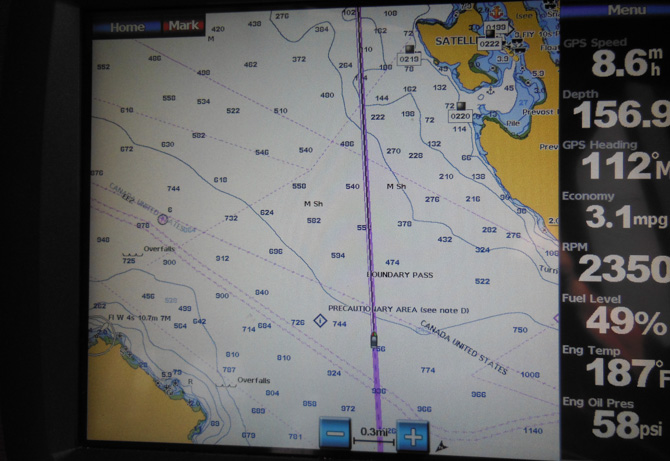 Goodbye Canada… Hello Parks Bay!
We left Vancouver Island in our wake as we bid Canada goodbye, with our bow now pointed toward Haro Straight, we began to feel the pull of our country drawing us back to familiar shores after the close of a long-planned boating adventure.
It was late in the day when we arrived back into home waters, so after checking in with customs at Friday Harbor, we idled back out and across the San Juan Channel to anchor overnight in the protected confines of Parks Bay, off Shaw Island. It's our cruising philosophy, when paying for overnight dockage, to strive to get as full a day at a marina, and or town, as possible, so we returned first thing the next morning to secure dockage for a couple of days at Port of Friday Harbor, one of our favorite San Juan stops.