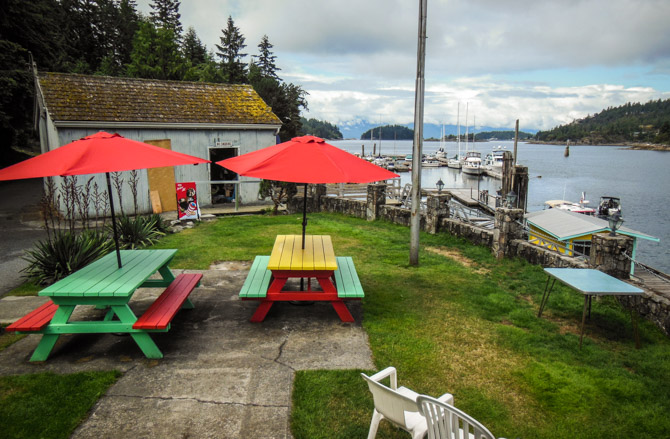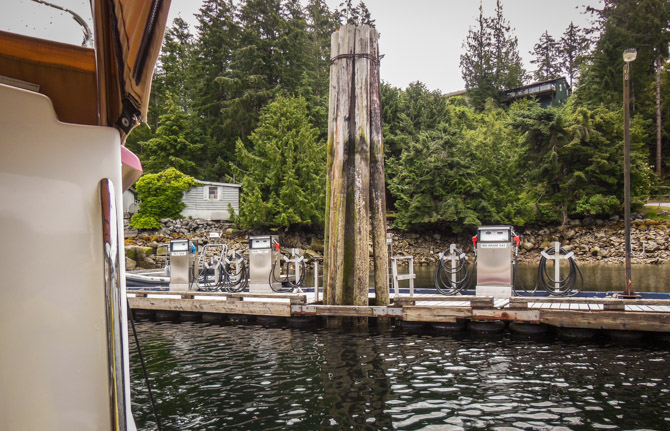 Pender Harbour Dock – Stocking Up and Staging –
Before we started the long haul up Jervis Inlet to Princess Louisa Inlet and finally Chatterbox Falls, we first needed somewhere to stock up and stage ourselves – close to the entrance to Jervis Inlet. From Pender Harbour Dock, we could leave early the next morning and be cruising up Jervis Inlet in no time. Our plan was to spend at least three days at the dock at the falls, maybe four with anchoring out or catching a mooring ball the last night.
We departed Lasqueti early in the morning to make the 25-mile cruise down the east side of Lasqueti Island, then over the north side of Jedediah Island, around the south end of Texada Island and finally east to Pender Harbour Dock. It was a beautiful cruise seemingly removed from civilization with natural breathtaking beauty for as far as we could see.
Spending the night in Pender Harbour Dock would put us in close proximity to Jervis inlet. We saw three eagles today en-route, we never tire of that. Pender Harbour's Madeira Park Public Wharf was our choice for dockage. We were here in 2013, after our trip to Chatterbox Falls. We remembered how close the local IGA store is just a short distance up the hill from the marina. Pender Harbour is a maze of islands, channels, nooks and crannies with high, tree lined, bluffs making the area a visual delight for the visiting boater. After provisioning and boat chores, we enjoyed a peaceful evening at dock where we saw another two eagles swooping through the harbor, making this our first five eagle day!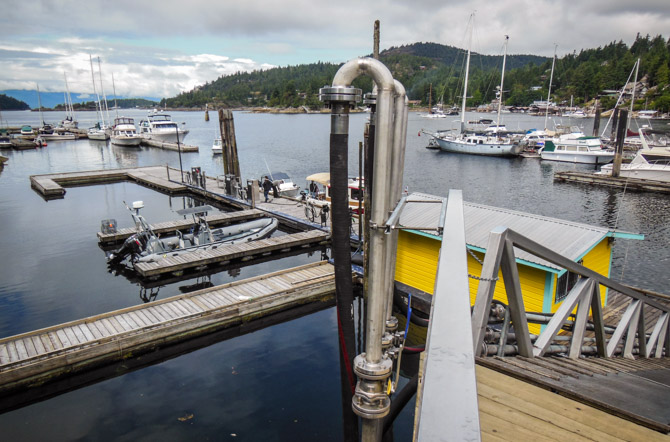 Before we docked at Madeira Park Public Wharf, we fueled up at John Henry's Marina.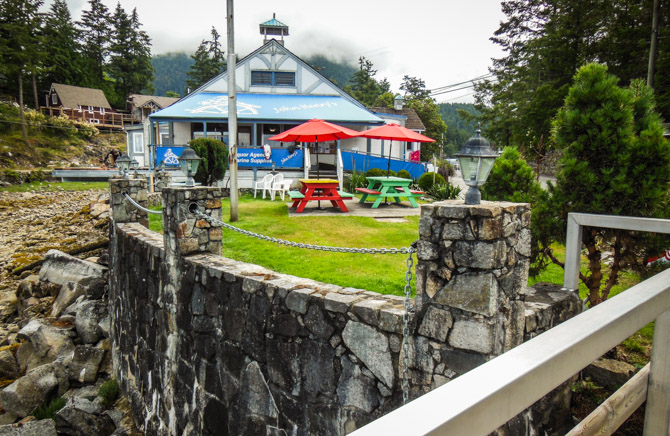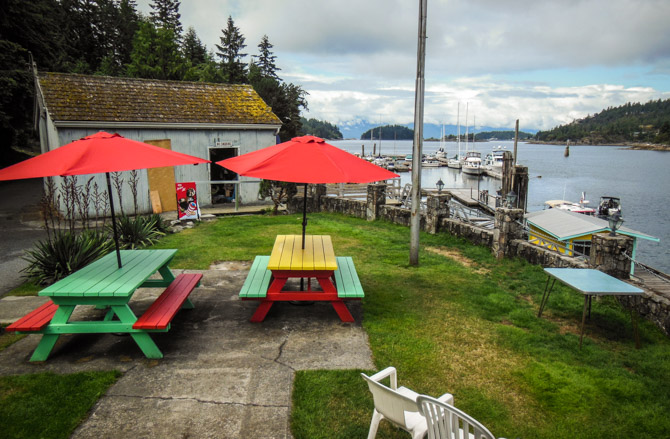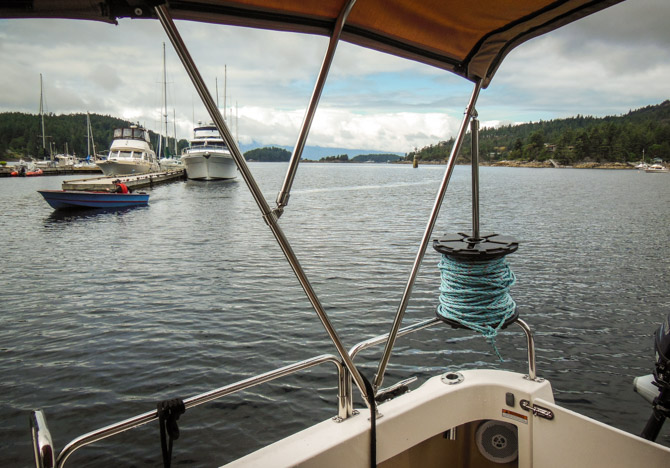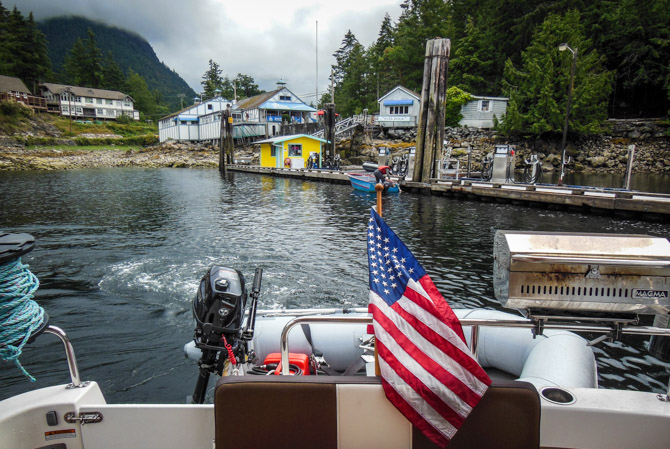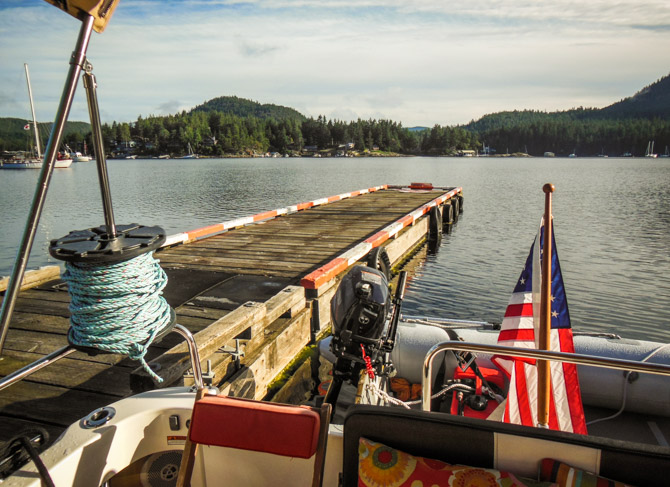 Same spot as last time we docked here, at Madeira Park Public Wharf (above).