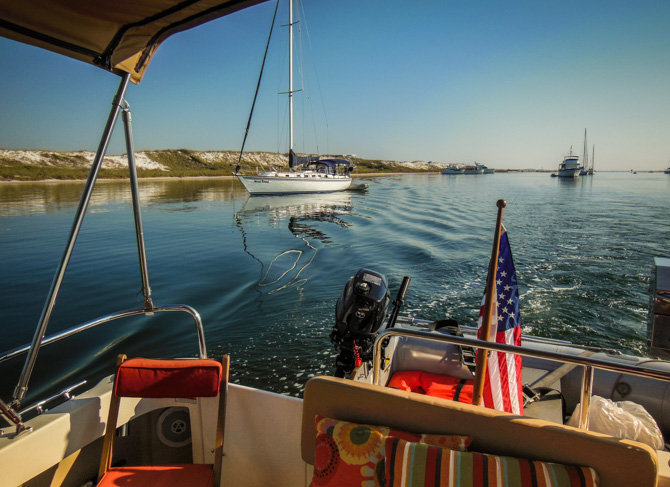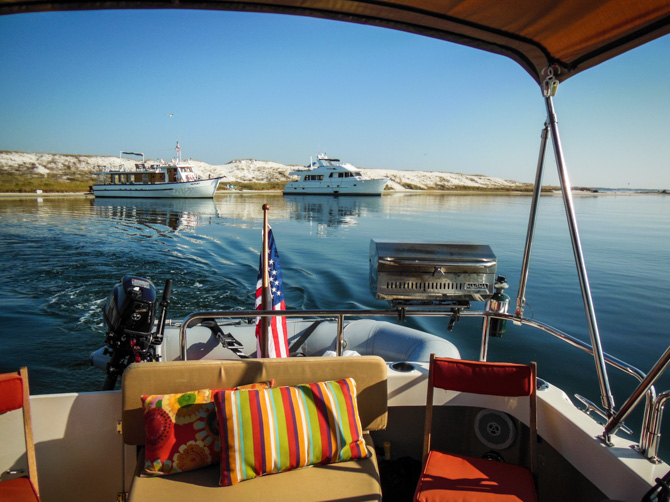 A 15 mile cruise to a well protected cove next to Perdido Key – McRee Cove
The barrier island between Orange Beach, Alabama and Pensacola Bay is called Perdido Key – Pensacola Bay inlet and Santa Rose Island are directly east of Perdido Key. Following the War of 1812 three major forts were built to strengthen the United States defenses in this Pensacola Bay area – one being Fort McRee built at the eastern tip of Perdido Key. Fort McRee is long gone, it was held by the Confederates during the Civil War until 1862 and was mostly destroyed.The property remained in the hands of the United States Navy until 1971 when a large portion of Perdido Key, and Santa Rosa Island, were turned over to the National Park Service, becoming Gulf Islands National Seashore.
We departed Orange Beach with only a 15 mile cruise to a well protected cove next to Perdido Key, off of the Pensacola Bay inlet. We soon anchored in 8 feet of crystal clear water and surrounded by white sand embankments, it was the perfect setting for two days swing on the hook.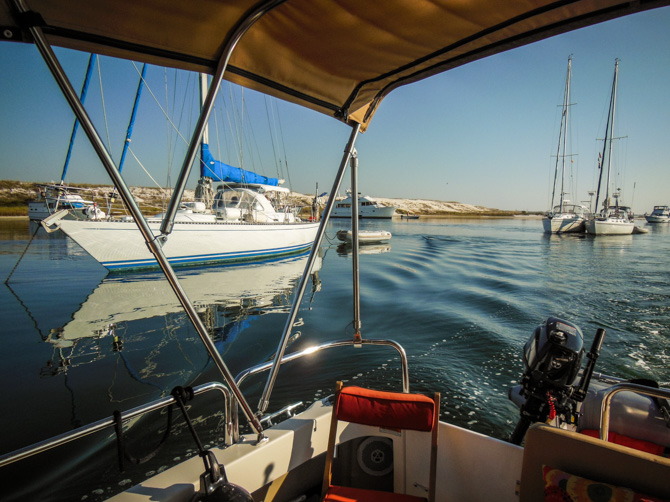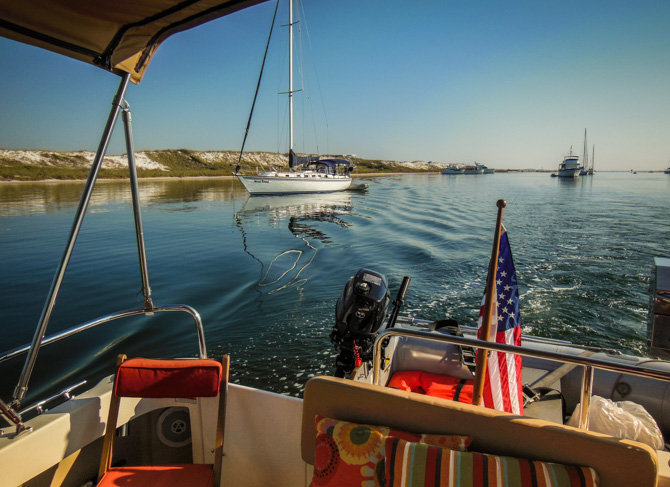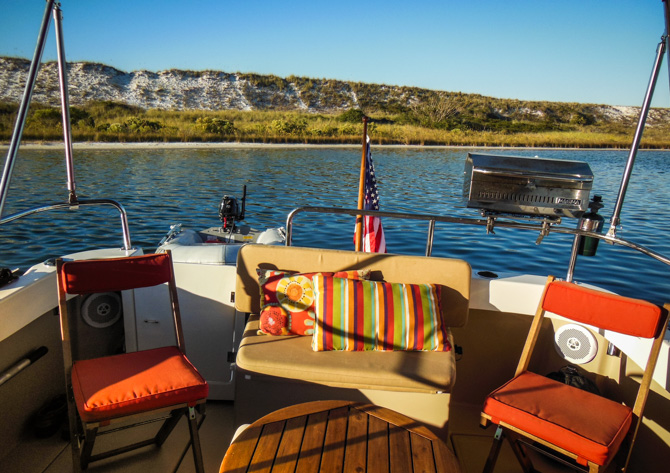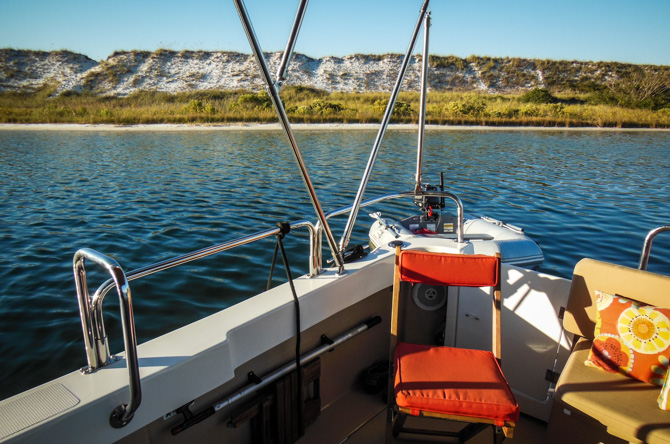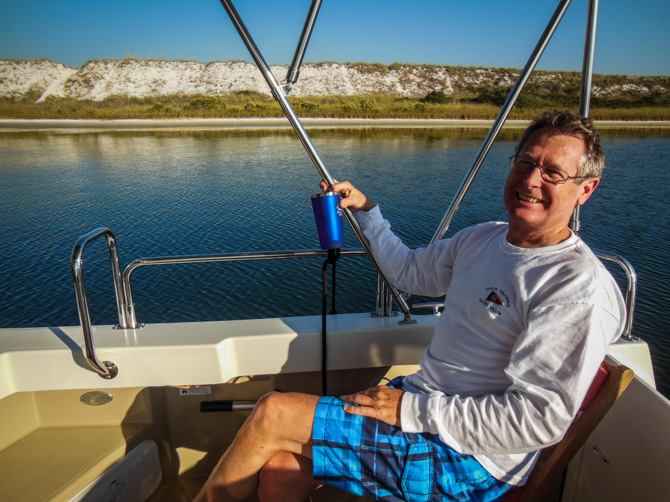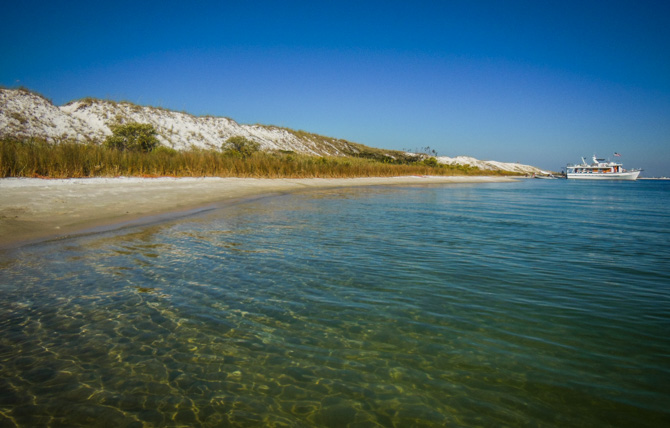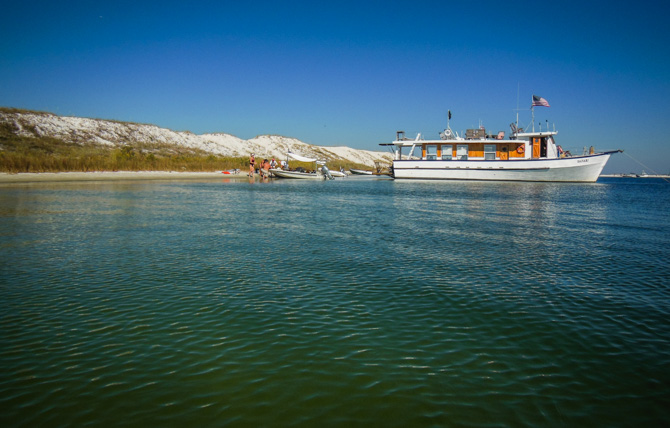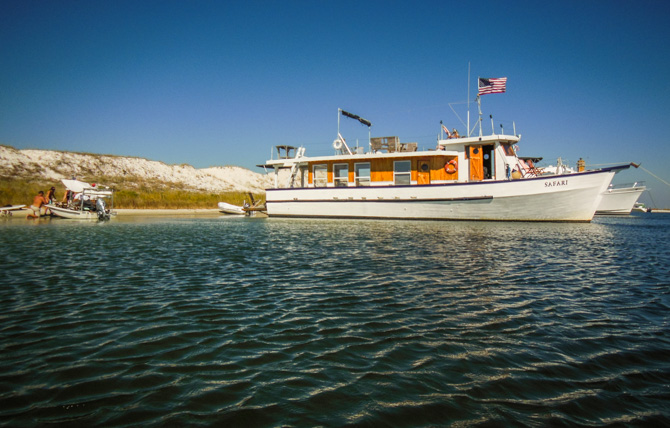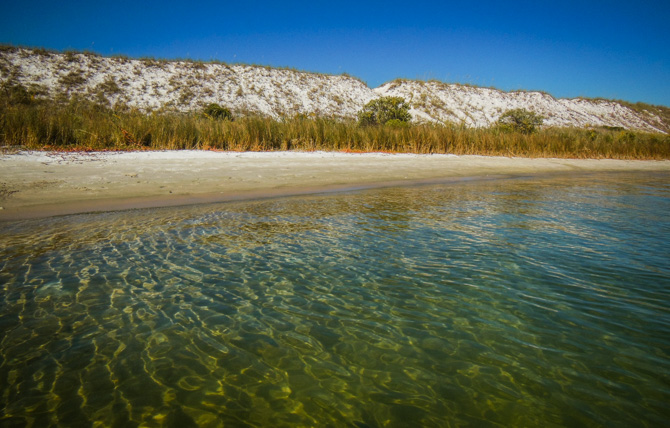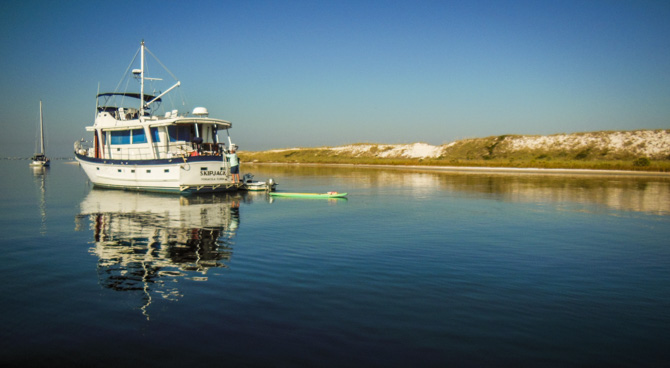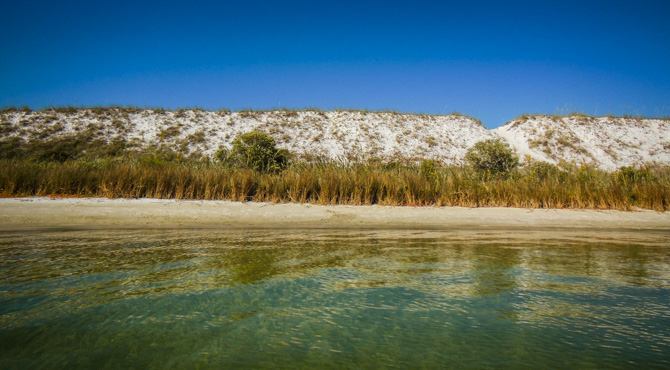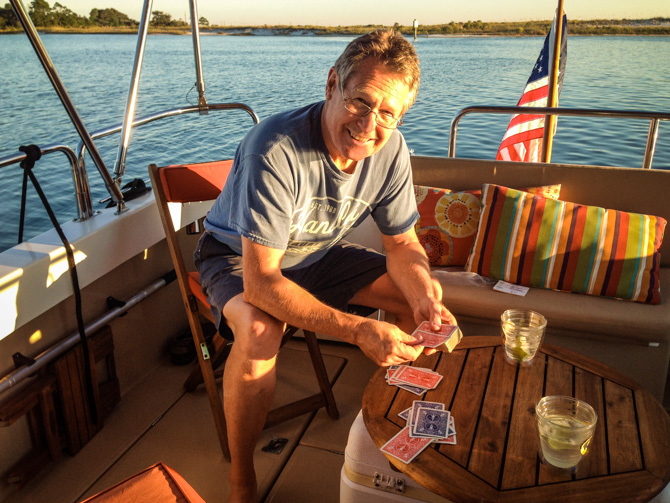 Because we were anchored within eyesight of the main inlet to Pensacola we were fortunate to be entertained by a small school of dolphins making their daily fishing rounds, from the inlet, through the cove. As the dolphins chased by Kismet and fished for their dinner,Lisa and I prepared ours on the grill. Our simple dinner was followed by a game of cards on the back deck and finally, one of our favorite pastimes when we anchor out, we watched the day end with a gorgeous sunset.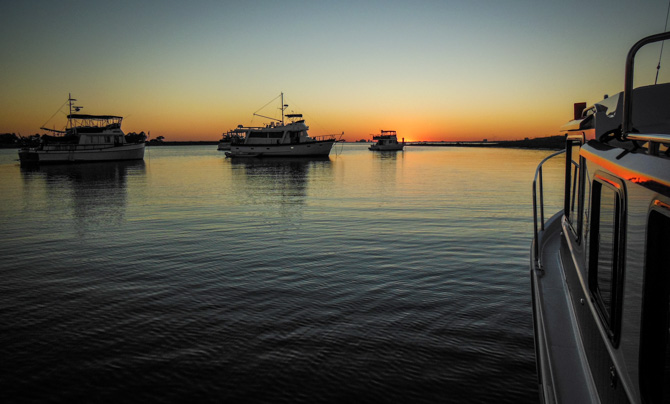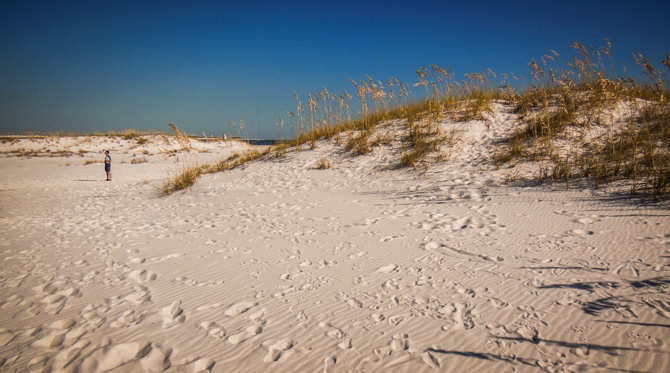 The next day we decided on a short dinghy ride over to the tip of Perdido Key, plenty of area, mostly beach, to hike around while scouting out remnants of Fort McRee. We found the anchorage area was occupied by two types of boaters, those that land, bow on the beach, and stay for the day and those that drop a hook and stay for a couple of days or more. Because of Perdido Key's close proximity to Pensacola Naval Air Station and the home of the Blue Angles, we heard this anchorage can become a busy place when the Blue Angles are practicing their routine. We love watching the Blue Angels, but had no such luck on our two-day stay. The anchorage is very peaceful and quiet, however, if you plan to go, I'd suggest arriving on a week day versus the weekend for a less crowded anchoring experience.