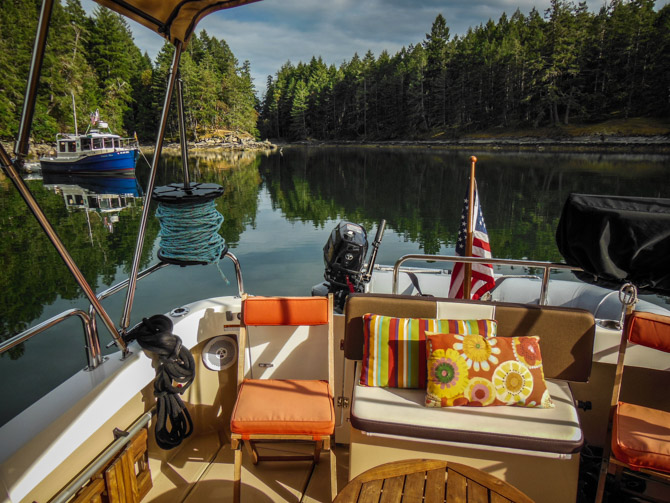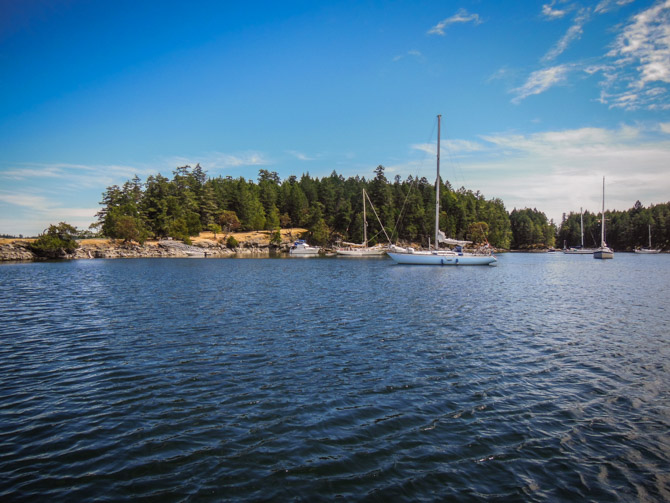 Pirates Cove on 
De Courcy Island
– A Provincial Marine Park –
We slated a two-day stay anchored in the well protected Pirates Cove. The park has two dinghy docks, one on the little peninsula and one on the far, inner side. There are many eye hooks and chains around the cove, making it easier to stern tie an anchored boat to shore. De Courcy Island is 300 acres of beautiful rocky shores, strewn with driftwood and mossy thick woods. There are about 40 private residences on the island and the owners have their own boat dock, Russell Landing, located in the cove across from the entrance.
Feeling a Part of the Boating Migration North
By now it really is starting to feel like we're making progress heading north. We also feel very much a part of the seasonal migration north to destination such as Chatterbox Falls, Desolation Sound, Broughtons and beyond. We have seen eagles in every anchorage we've stayed in so far, often two at a time. On our second day we dinghied to the far dinghy dock so we could walk the trail around the park. It was a nice hike and gave us the exercise we sorely need when couped up on the boat while traveling and anchoring. The water conditions in Pirates Cove were so settled, it felt like sleeping on our bed at home, we slept like babies – the kind who sleep soundly all night long.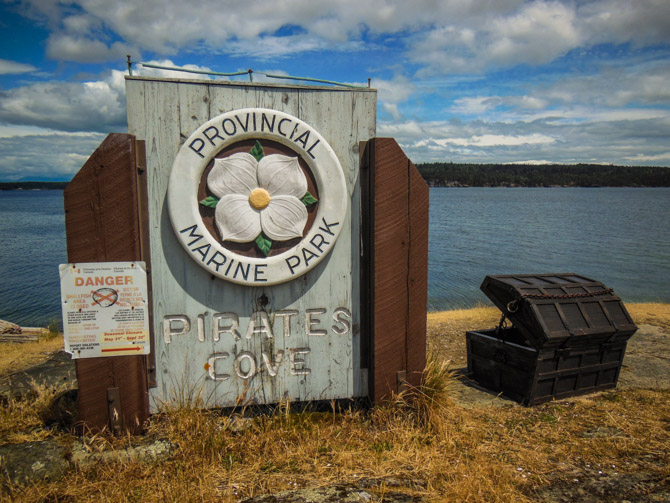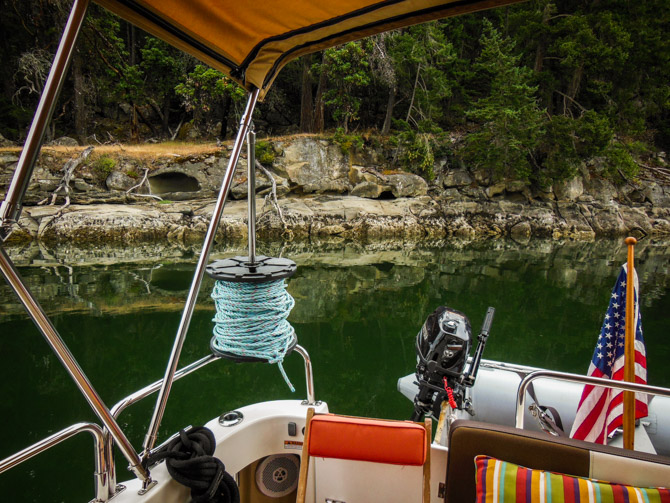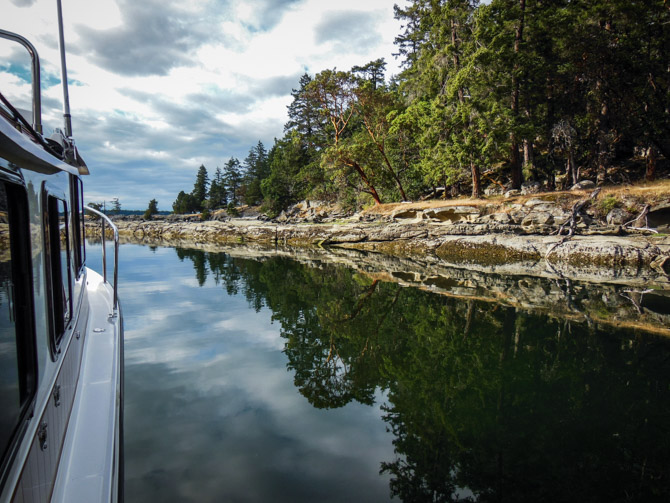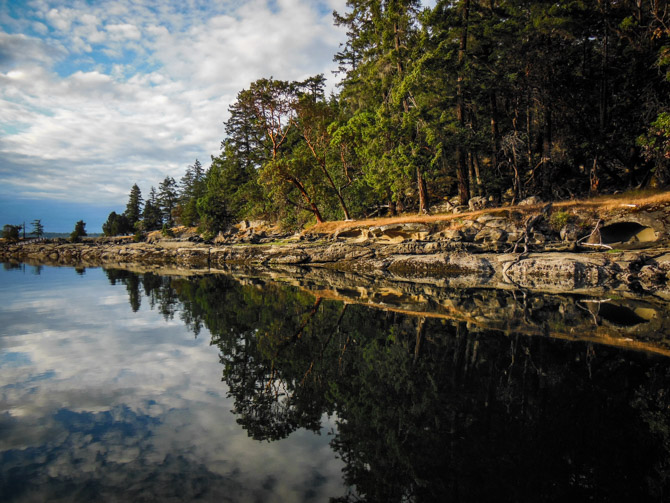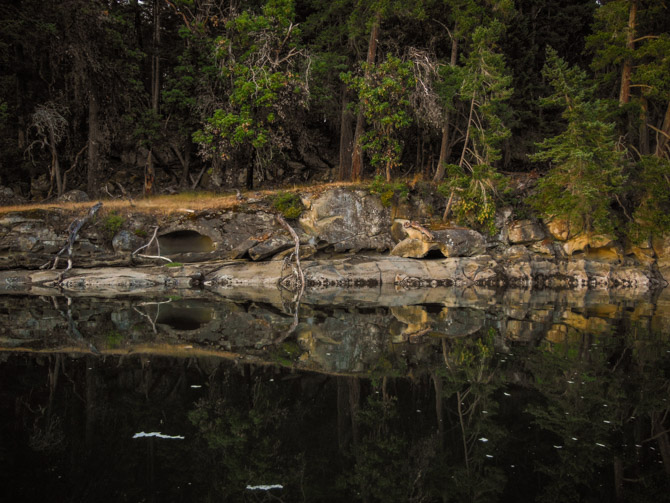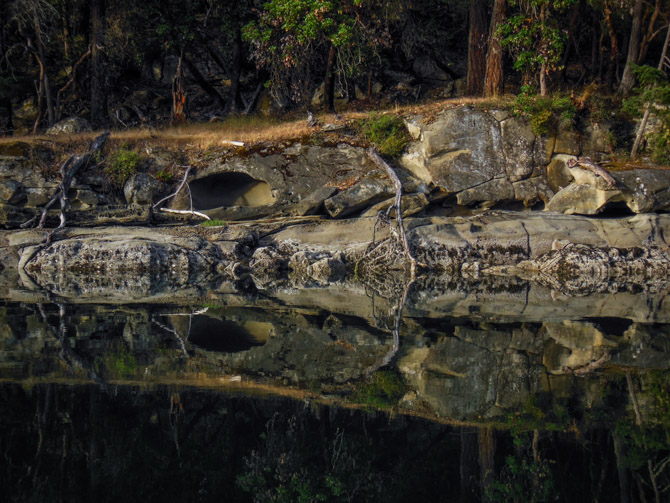 Lisa told me she saw a crocodile in the rock behind our boat. Do you see it?