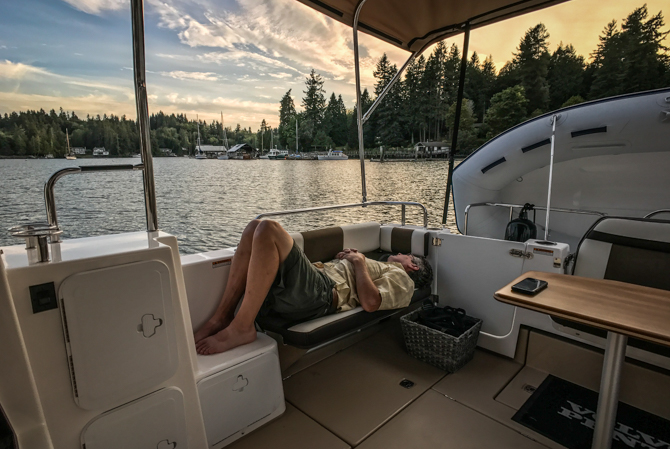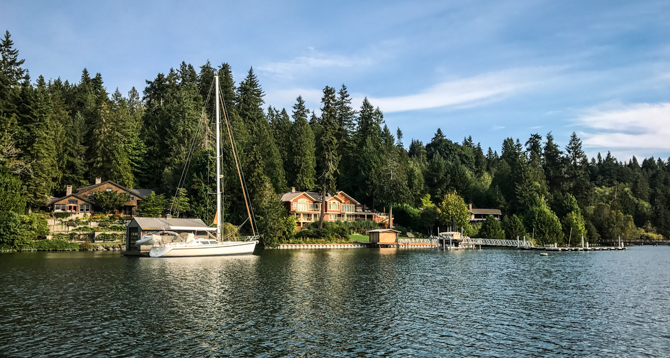 Port Madison is One of Our Favorite Anchorages in the Puget Sound Area! –
Still getting to know our new Kismet. Our first get-a-way after we dropped our grandson Silas off to his parents was to return to Port Madison, Washington. Located east of the Olympic Peninsula, at Bainbridge Island, We first visited this anchorage in 2012 soon after we took possession of our then Ranger Tugs R27. So we thought it would be appropriate to make a return visit with the new and improved R29. We are headed north of Puget Sound now, anchoring out as we make our way to Anacortes and then the San Juan Islands.
We remembered how peaceful and beautiful it is there and after a week with our active grandson, Silas on board, we were ready for something quiet and restorative. There are a couple yacht clubs in this long narrow inlet, we passed them to go further back, seeking the quietest spot we could find and fit into.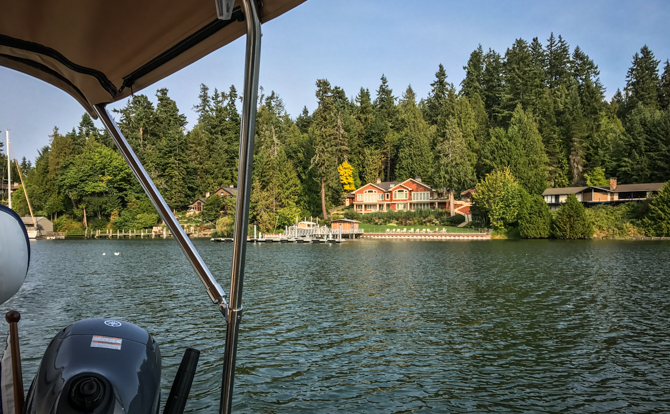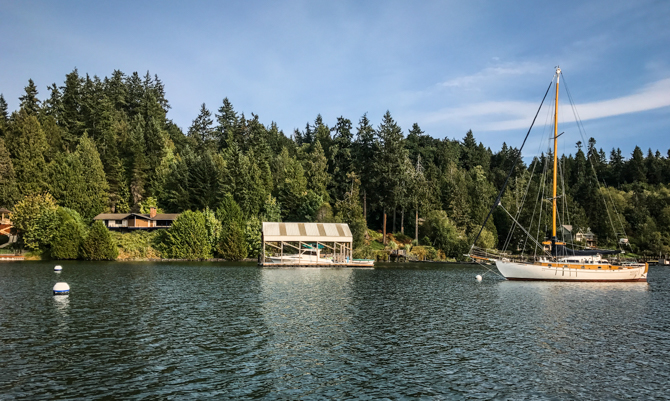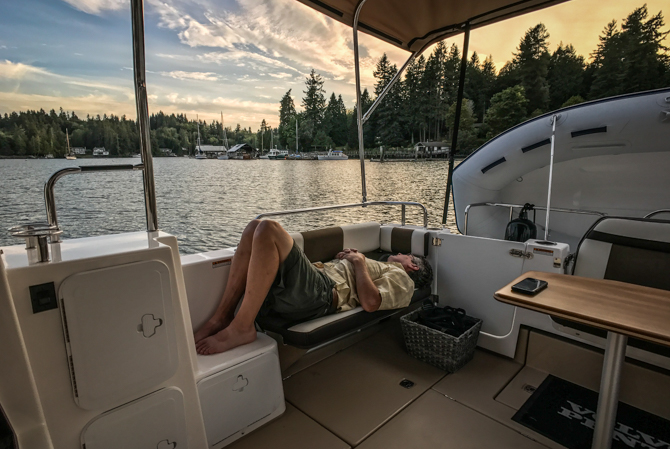 Once settled, Jim took a well-deserved, early evening, nap. Guess he's found a spot on the back deck where he can fit into and get the job done.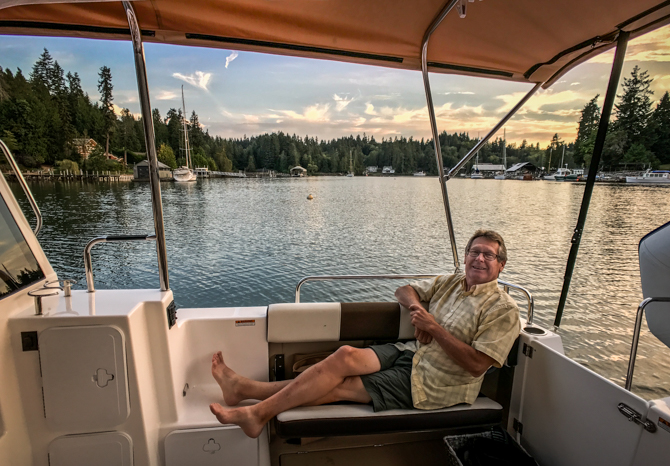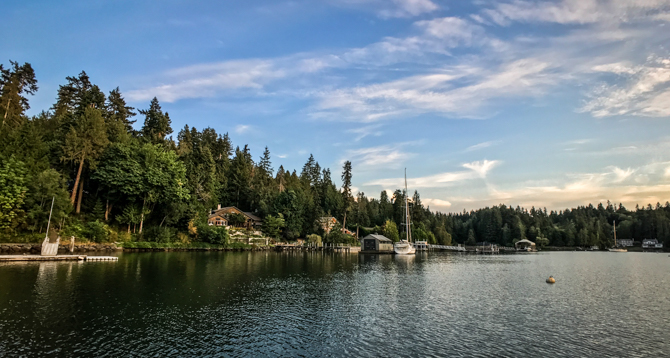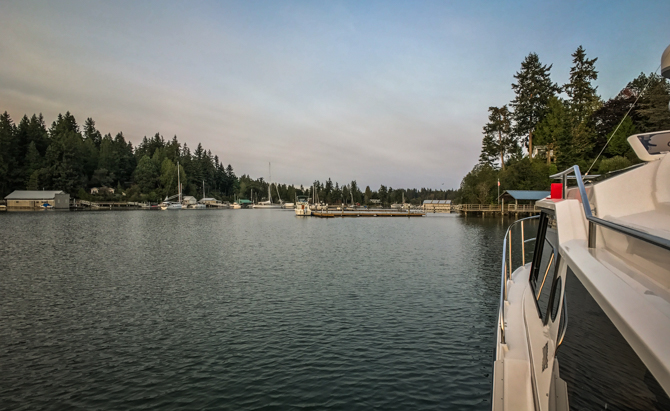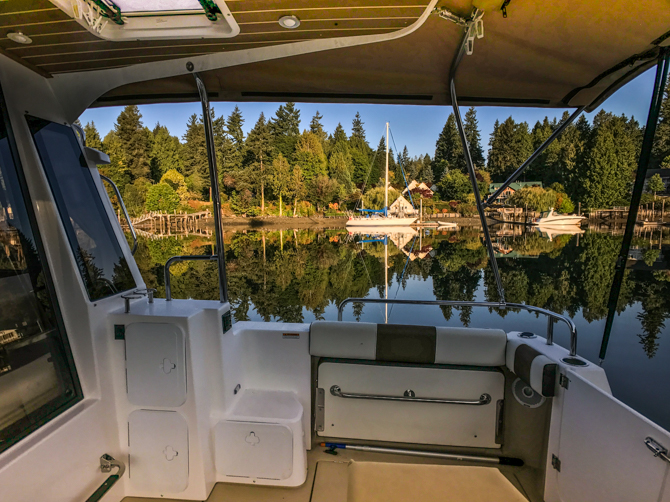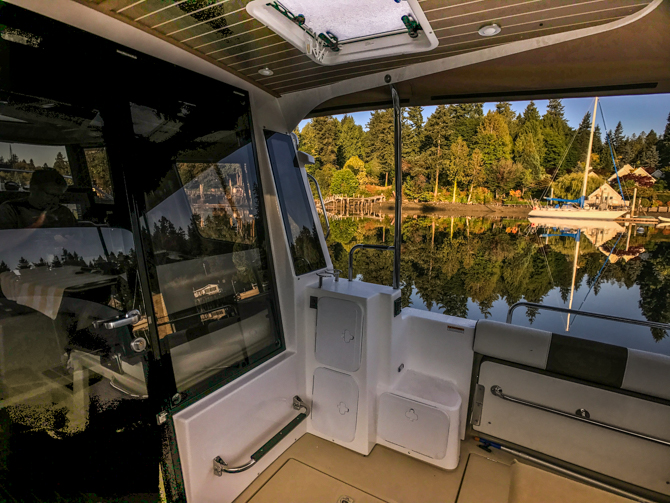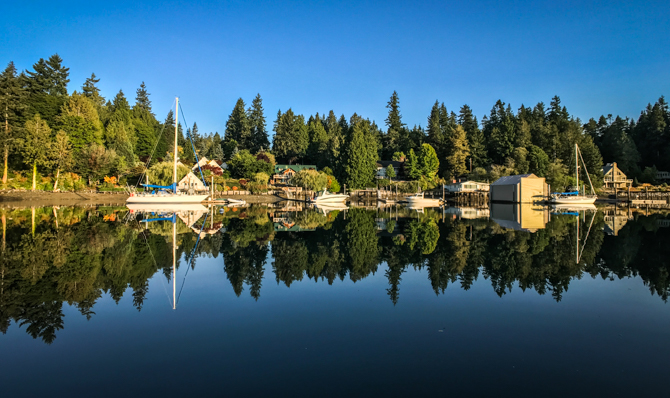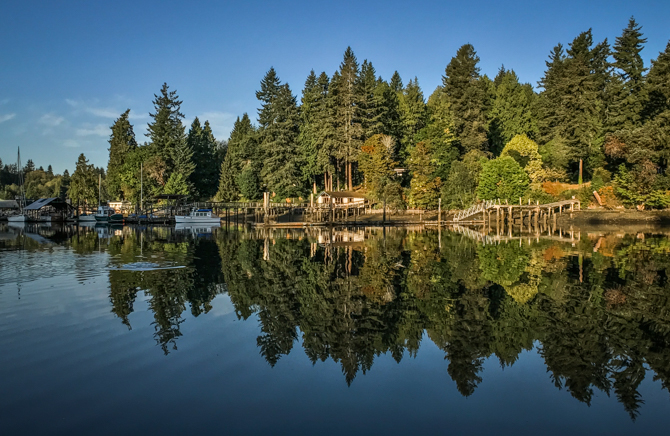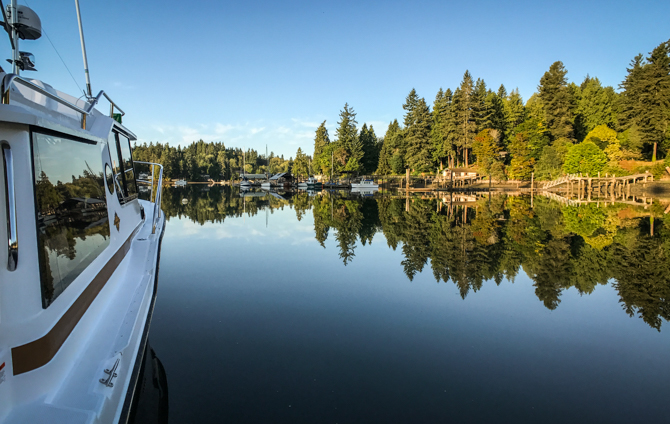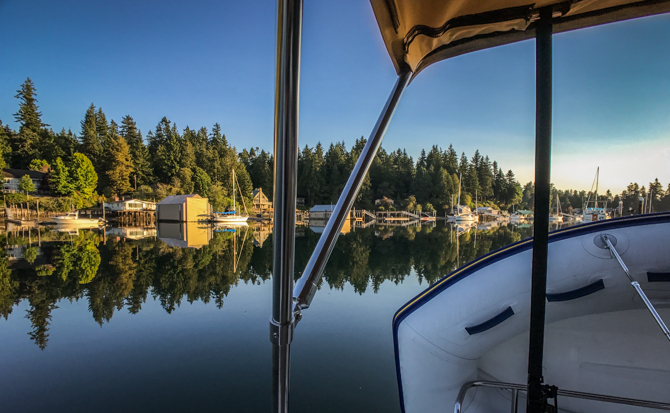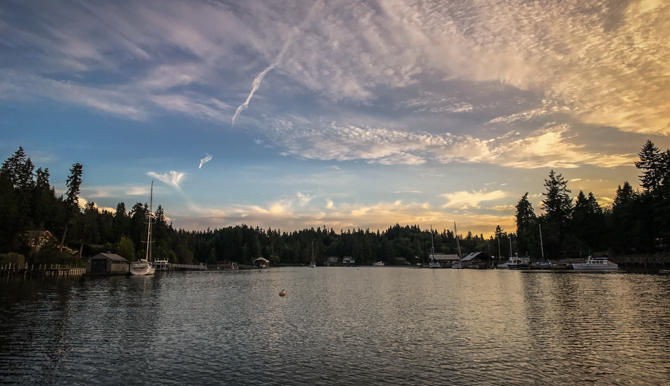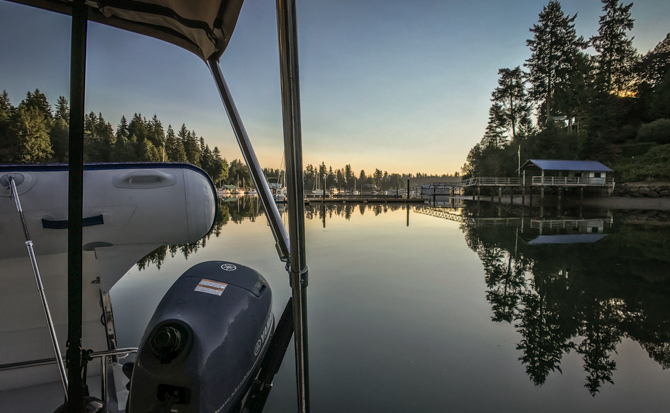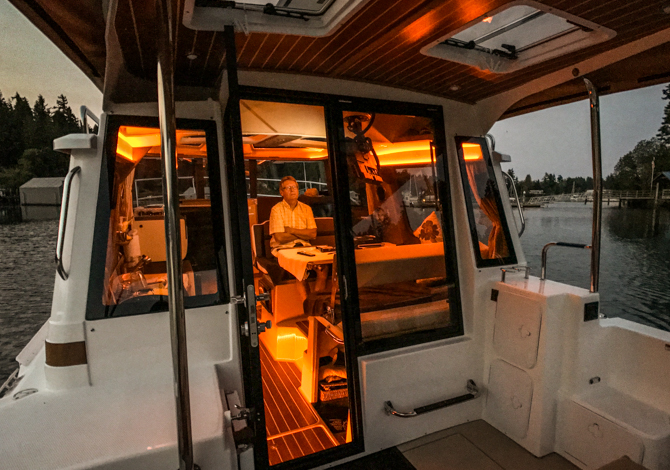 Tonight we played around with the, new to us, interior lights. It sure gives a warm glow to our boat at night.