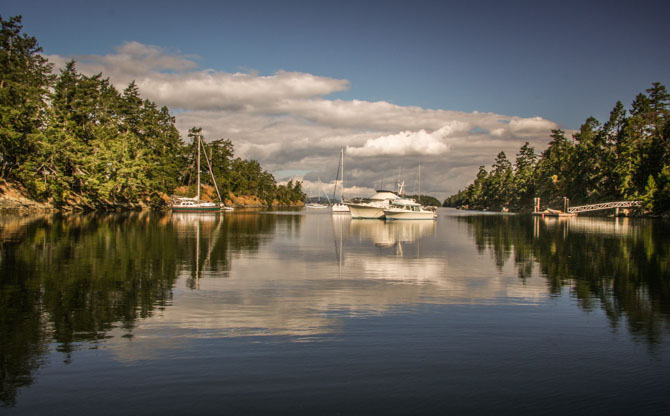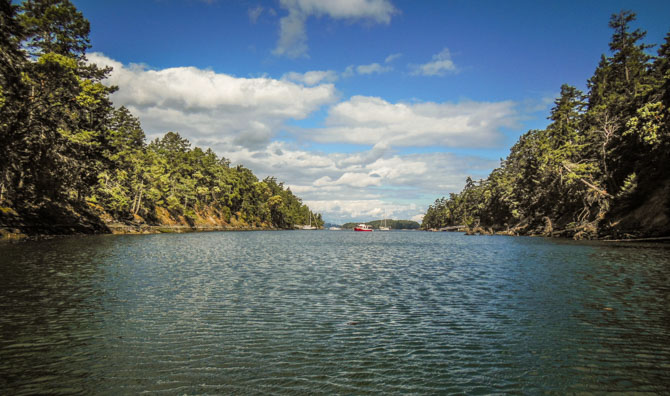 Poking Our Way Along the Gulf Islands to Princess Cove –
Short cruising days are my kind of days on the water. When I planned the Gulf Island part of our summer cruising, I decided to explore mostly places we had not been to on previous trips. Most travel days now are around 20 miles long or so. Leaving Cowachin, we had only 14 miles to cruise northeast to our planned anchorage at Princess Cove on Wallace Island. Wallace Island is located in beautiful Trincomali Channel between the northern ends of Saltspring Island and Galiano Island. The island is in the southern Gulf Islands. With this type of leisurely boating schedule we can leave later in the morning, arrive at our destination and still have plenty of time to explore.
There are two coves on Wallace Island
Princess Cove is one of two coves, the other being Conover Cove, on Wallace Island. Both now part of Wallace Island Marine Park. The Marine Park designation in Canada means there are usually hiking trails, toilets, campsites, picnic areas, well water. they also include a protected anchorage and/or mooring balls and some have docks a boater can tie up to overnight. Usually the parks have a dinghy dock. All this and a beautiful natural setting to boot.
Arriving at Princess Cove we were immediately greeted by a bald eagle flying overhead. We felt like he was trying to guide us into the cove. Before we'd even dropped anchor, we spotted another perched on a tree limb at the base of the cove, not far from where we finally dropped the hook. The eagle was apparently watching over a family of raccoons who were foraging for a snack at the beach head, exposed from low tide. There are 12-foot tides here, so a lot of beach gets exposed for the raccoons. We stayed onboard the rest of the day after we arrived. Jim had a hike over to the other cove planned for the next day. We wanted to walk over to Conover cove. There is a dock you can tie to overnight there. Looking back, we didn't know the big surprise that was waiting for us there.