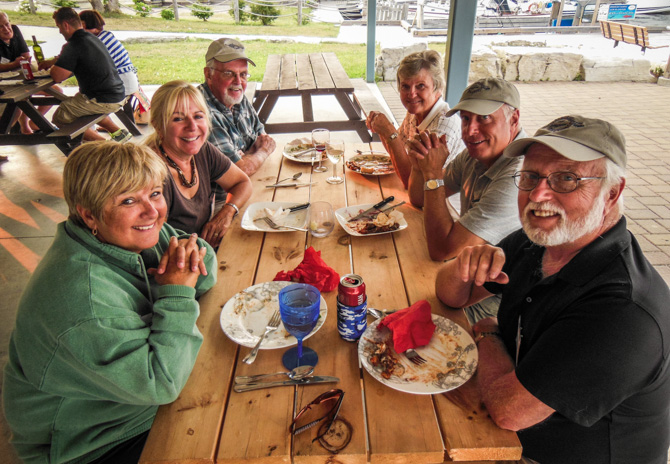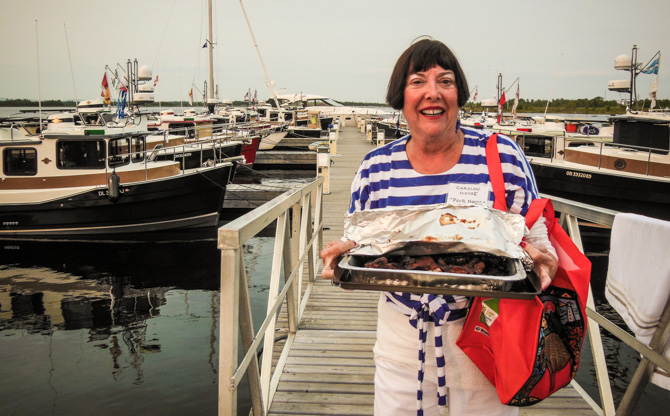 Ranger Tugs North Channel Rendezvous Welcomed 14 Tugs and One Cutwater!
Ranger Tugs arrived all morning at the town docks in Little Current until all fifteen boats (35 people) were secure in their slips. Introductions continued all day as we met people from all over the United States (8 boats) and Canada (7 boats) – 14 Ranger Tugs and one Cutwater. The boat coming the farthest distance in the U.S. was from Texas and the farthest Canadian boat hailed from Alberta. Many different people, tastes and personalities all sharing one common passion, their Ranger Tugs/Cutwater boats.
Carolyn, on Pour House (above), brought a big pan of ribs for consumption by the hungry boaters at the scheduled pot luck.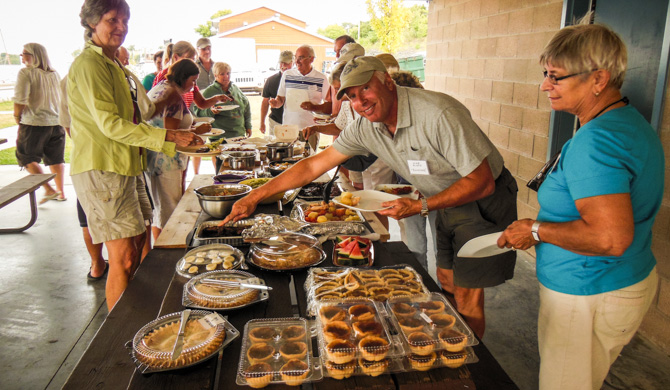 Soon after arriving and getting settled at the town docks, everyone was busy getting a dish ready for the pot luck that night. Mind you this was no ordinary potluck! It is truly amazing what elaborate and delicious dishes can be made on our little tugs.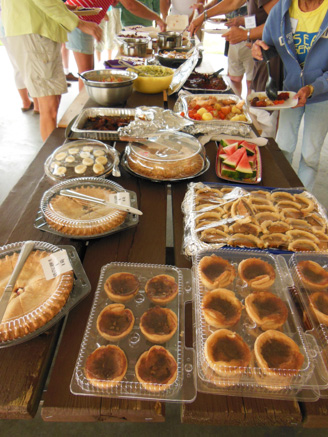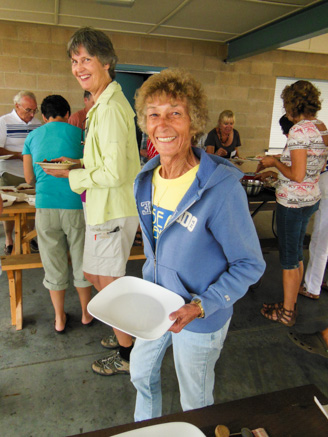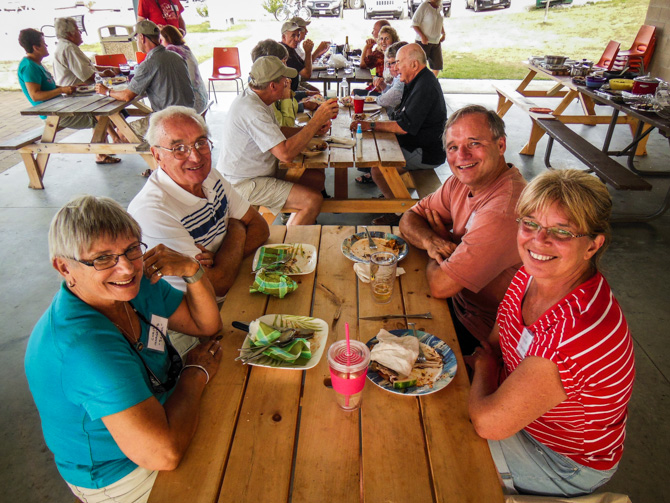 Lots of smiling faces during the first day of the Ranger Tugs North Channel Rendezvous!