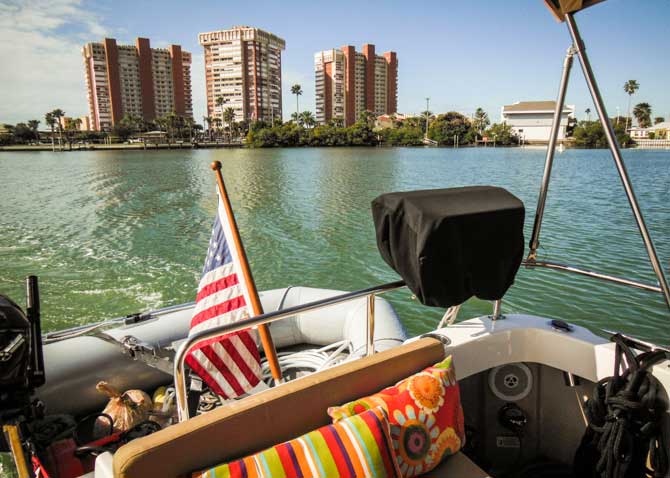 Redington Beach Provides a Well-protected Anchorage for the Crew of Kismet.
Redington Beach is located in Pinellas County, west of Tampa on a barrier island in the Gulf of Mexico, the town is only one-mile square and has four parks, five public beach accesses, and a causeway with benches for relaxing and fishing. We've stopped here before, it makes a good spot to anchor when traveling north or south on the ICW.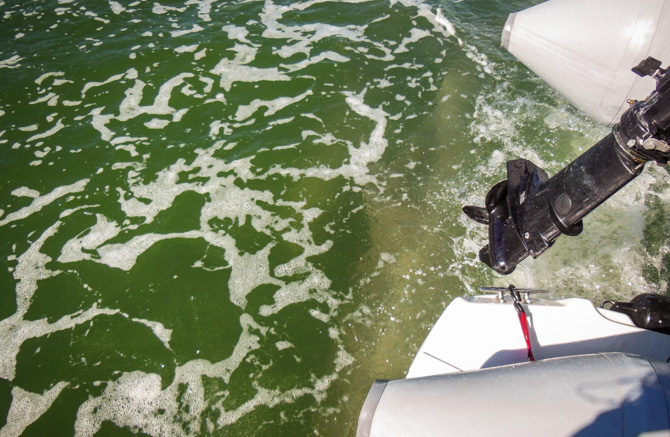 The dolphins were loving our boat action today, they love to swim just under Kismet's wake.
The anchorage is lined with small homes to one side, a park in the middle, some condos and several restaurants. We've always enjoyed the sunset here as it sets behind the condos to the west.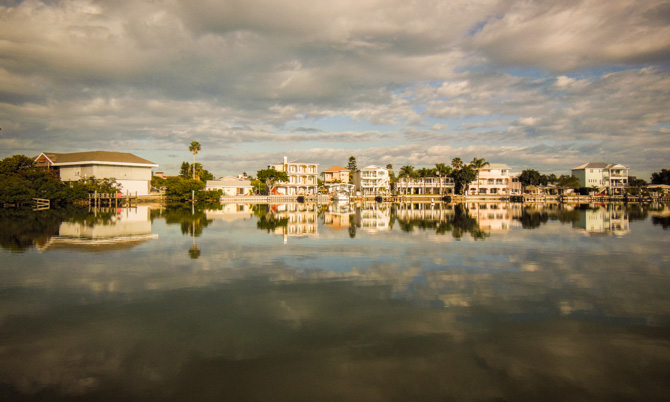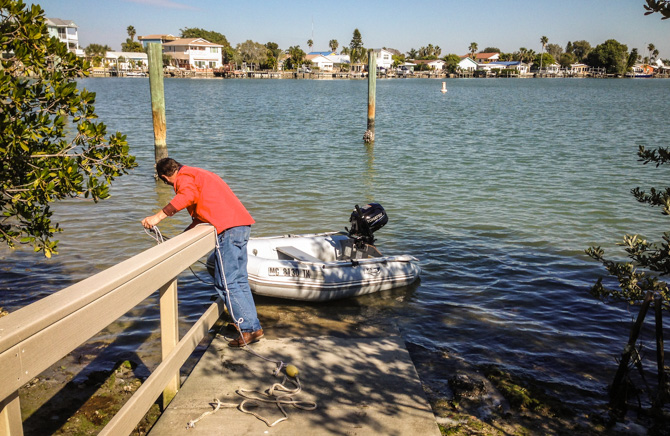 We dinghied over to the ramp and took a short hike around the neighborhood lining the anchorage. Jim did some maintenance in the engine compartment when we got back from our trip to shore. We thought the exercise equipment (below-left) in the park next to our boat was a thoughtful addition for residents and visitors.