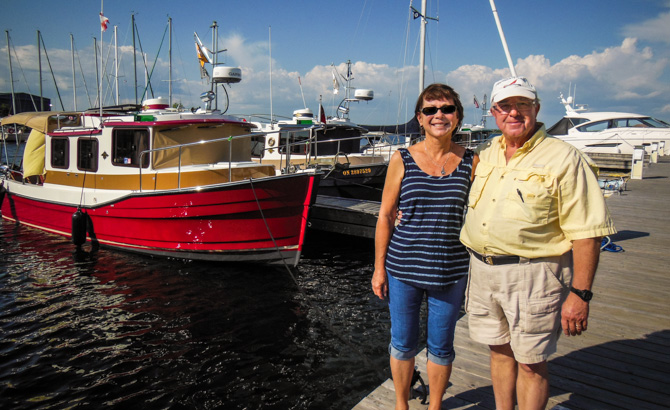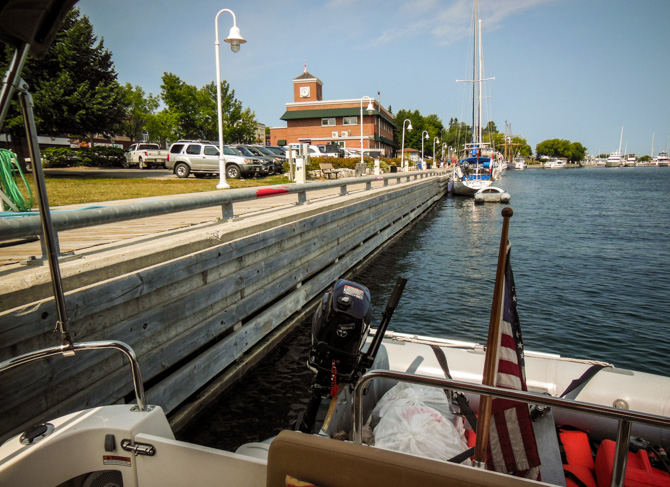 First Ever  – 2014 Ranger Tugs North Channel Rendezvous
We arrived in Little Current one day early for the 2014 Ranger Tugs North Channel Rendezvous. Jim is the organizer of the event, the first ever for Ranger Tugs in the North Channel. First things first. We headed to the town dock for a pump out before going to our slip assignment. We thought it was important to arrive early since we had a few loose ends to tie up. We needed to visit the local grocery store, located just up the hill from the marina so that we had ingredients for our pot-luck dish. We also needed to find a good pizza restaurant, since pizza is the main event on the last night of the rendezvous. Little Current is a small town, so we could walk it quickly to get our chores done and hurry back to greet the tugs at the dock.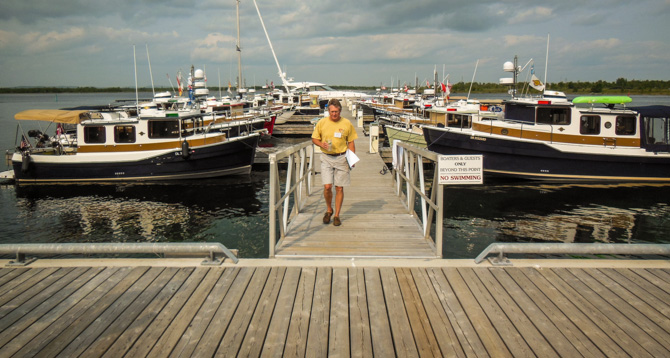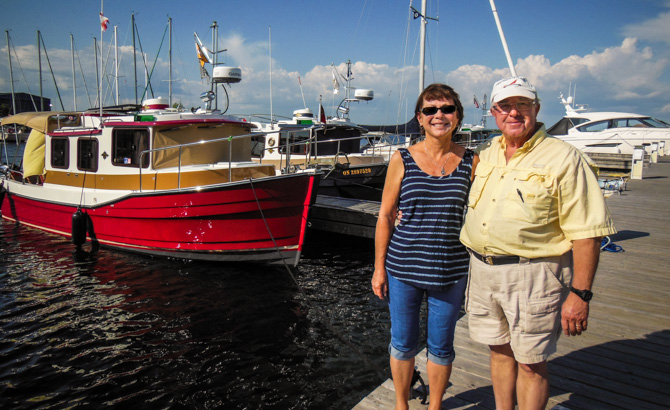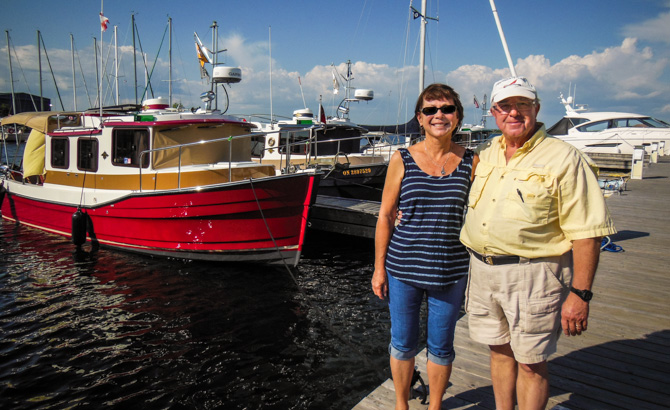 We had a surprise guest to the docks tonight around dusk. Roy Eaton, the Net Controller and  originator of the Little Current Cruisers' Net. Roy came down to the docks to welcome all the Ranger Tugs arriving for the rendezvous in Little Current. He had welcome bags and coupons for free ice cream in town. He'll be a popular fella during the rendezvous. Well known to locals and boaters alike for his efforts to provide the community a valuable and entertaining resource with his radio broadcasts geared specifically for North Channel cruisers. I didn't know I'd be having my photo taken with a celebrity so soon after arriving in Little Current. (More on Roy in a future post.)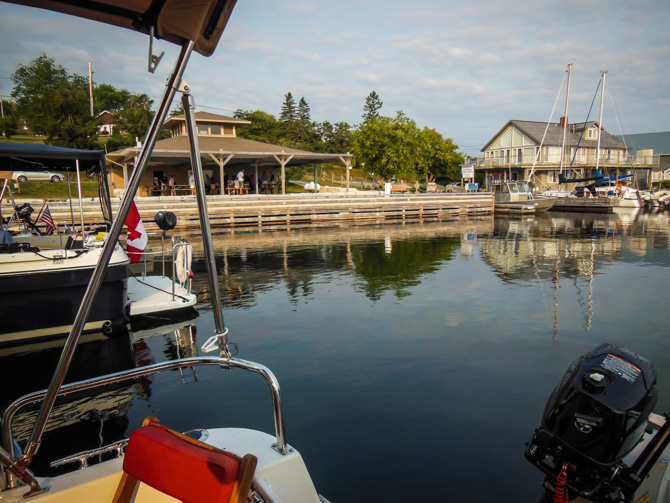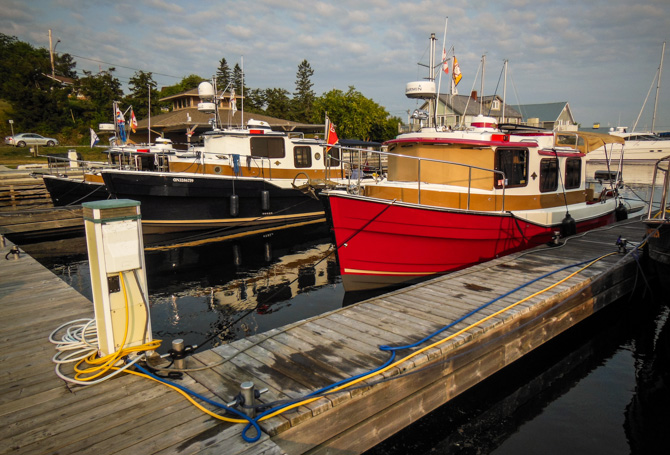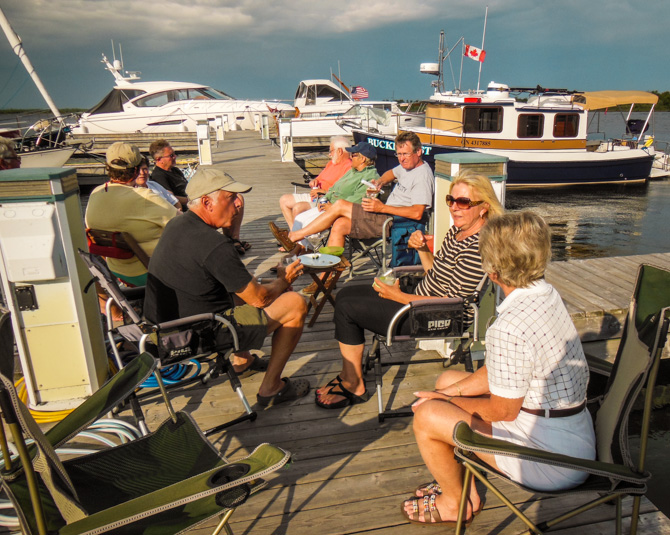 With seven out of fourteen boats in attendance already we slowly formed an informal dock party before we headed up to town and the Anchor Inn for dinner.