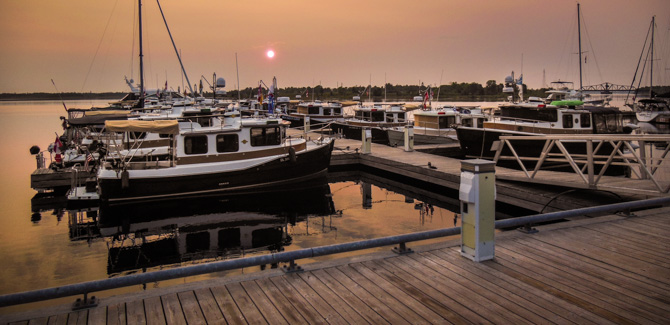 A North Channel Ranger Tugs Rendezvous
It is often stated that the North Channel is some of the best inland cruising you'll find anywhere. We could not agree more! It is, after all, in our boating backyard playground. Lisa and I talked about the possibility of having a Ranger Tugs/Cutwater Rendezvous in the North Channel shortly after we bought our red tug several years ago. With that in mind, we approached Jeff Messmer at Ranger Tugs while we were cruising in the Pacific Northwest last summer. By fall the Ranger Tugs/Cutwater North Channel Rendezvous was put into full planning mode. Jeff and I contacted several dealers in the area, Reed Yacht Sales and Lefroy Harbour Marine and Resorts. We got them on board as sponsors for the rendezvous. Dates for the three-day event were set at that point and we slowly worked out the details during the winter months. It didn't take long to make the decision on the location for the rendezvous. Little Current is geared towards accommodating boaters traveling through the area. The local businesses we worked with, for food and give aways, were very generous and helpful. They made the whole process seem like a breeze.
The town of Little Current, on Manitoulin Island in Ontario, Canada, is a central spot and hub of activity for boaters. A nice location for boaters to provision and meet other boaters while soaking up the fantastic cruising opportunities of Canada's beautiful North Channel.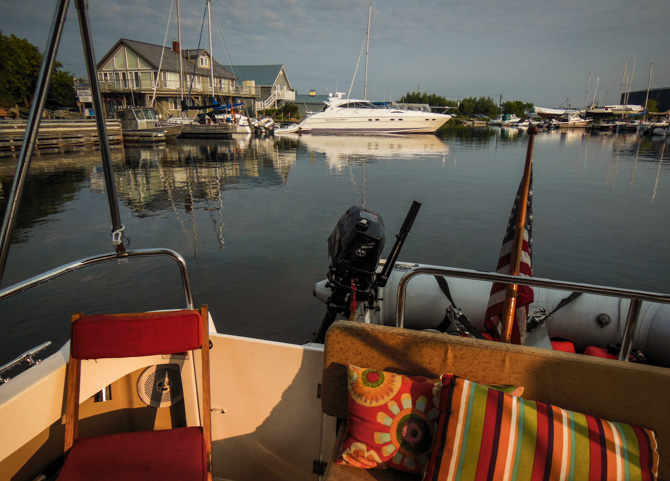 Kismet (above) has a nice view of the marina from her cockpit.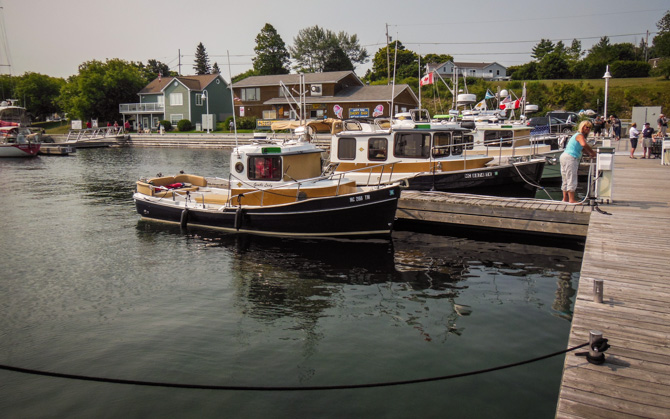 Tugnuts helping one-another out on the docks today. Annie, onboard Gentle Lady, is getting help from another tug owner. This really highlights what a boating rendezvous is all about. Lots of activities, food and presentations. You gotta love the sharing and caring.