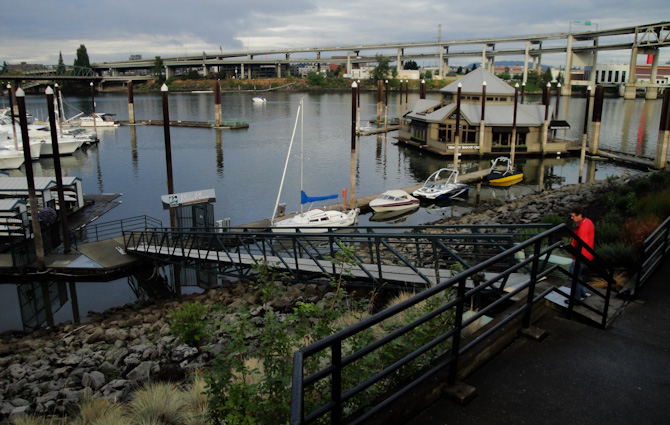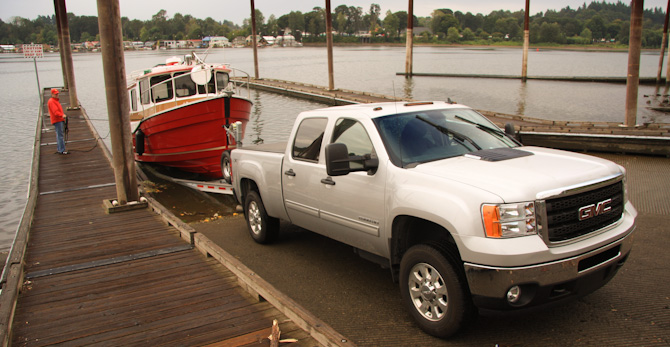 On our own this time dropping Kismet into the Willamette River in Portland, Oregon. We took our time and eased the trailer onto the boat ramp and into the water. Because we were going slow it took us about an hour to complete the whole process.
Finding a spot to park the truck took a little more thought and time. Since we could only park the truck and trailer in the parking lot at the boat launch during the day we decided to take it up river to a spot Jim heard about from another boater, we could leave the boat there for the five days we'd be visiting Portland. Our friends Patti and Eric followed us there and gave us a ride back to the marina.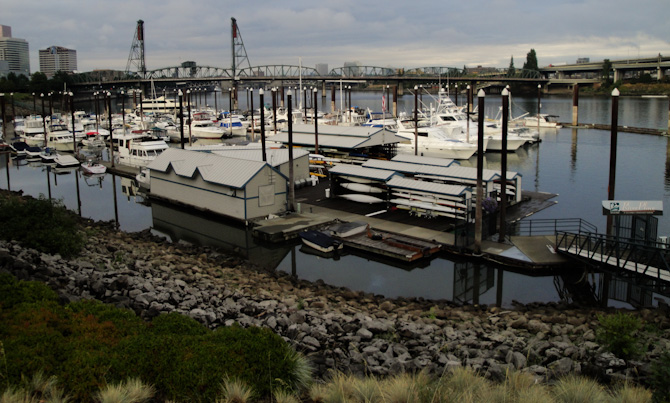 The River View Marina is not far from the boat ramp. We both agree this is a great spot to be while visiting our son Ross and friends, Eric and Patti.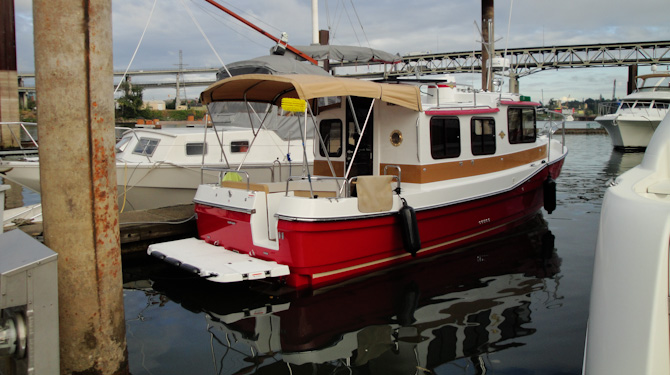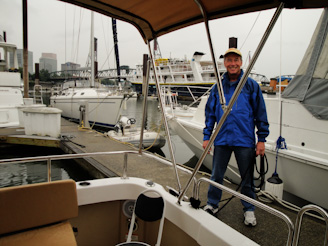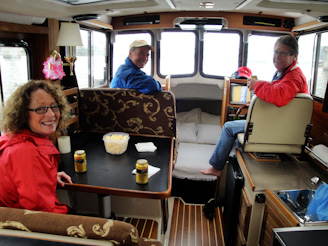 We took Eric and Patti for a boat ride on the Willamette River before we parked the truck and trailer. Happy hour followed and early to bed, it was a busy day, we were pooped.