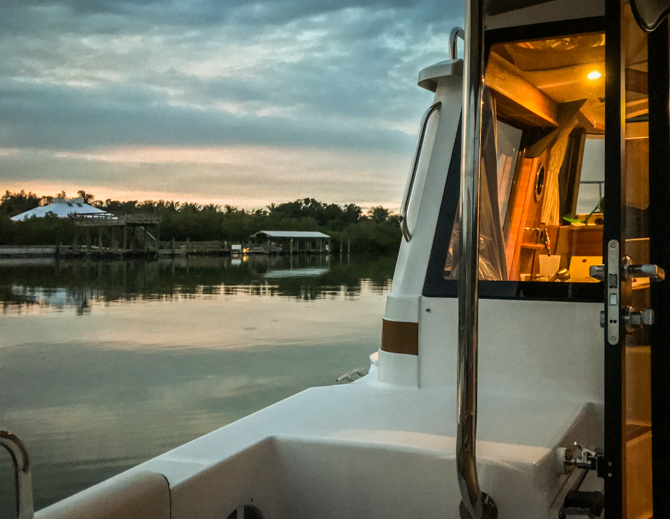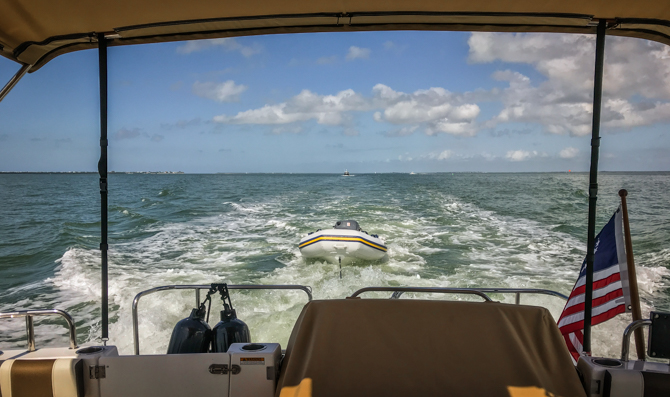 First Stop After the Flotilla to Cayo Costa is Roosevelt Channel –
One of the fun parts of cruising, and anchoring, is discovering new places to throw the hook. Kismet is beginning the slow process of heading down to the Keys. On this morning, we left Cayo Costa State Park, after anchoring with the flotilla of tugs for two nights in Pelican Bay. Our destination is Roosevelt Channel, off Captiva Island, next to the Buck Key Preserve and Patterson Island Preserve.
We were buddy boating on this day with the crew of Liberty, another Ranger Tugs R29S, heading to Roosevelt Channel off Captiva Island. We also had company (below) join us on the boat during lunchtime, think it was the tuna salad he was interested in, more than a boat ride.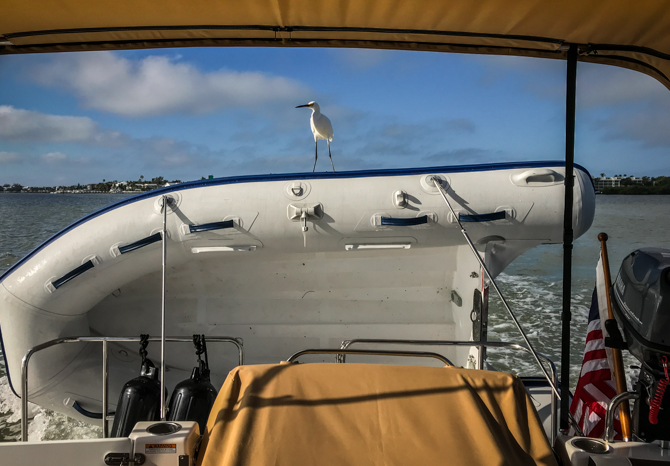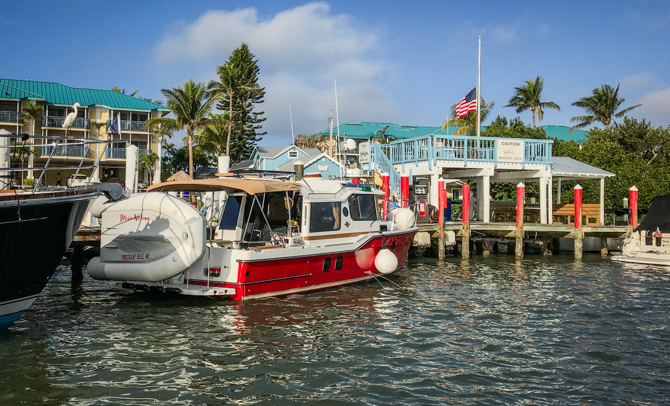 Look who we bumped into at the head of the channel, Miss Norma, as in Driving Miss Norma fame, Norma's son, Tim and his wife, Ramie are taking a page from Miss Norma's book and having an excellent adventure of their own, doing the Great Loop boat trip .
We actually, very briefly, met the owners of this red-hulled Ranger Tugs F29S, in Charlevoix, Michigan during our 2017 Great Lakes Ranger Tugs/Cutwater Boats Rendezvous – Charlevoix, MI, when they were buying the tug, it's just like our Ranger Tug. We buzzed their boat, unfortunately the crew was not onboard. It sure is a small world!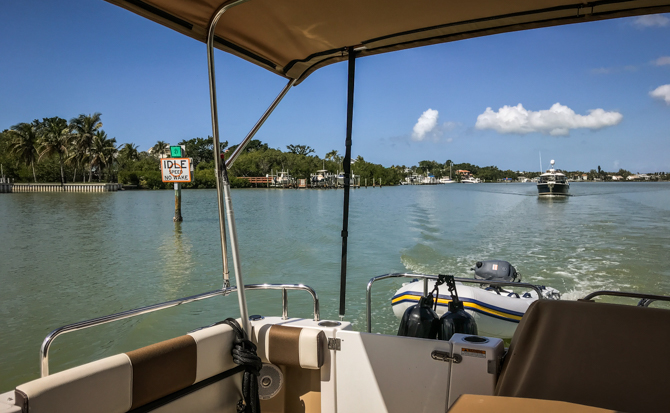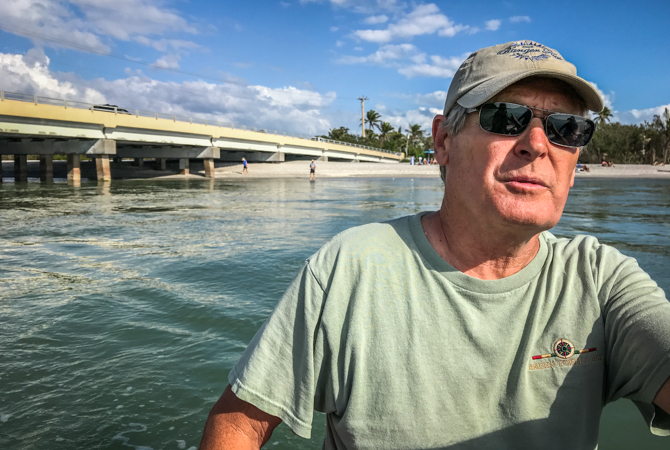 After we all got settled into the anchorage and watched the resident dolphin make his rounds, we hopped in the dinghy, picked up Ethan and Tammi, on Liberty and went for a ride up the channel to check out Buck Key and Patterson Island Preserves.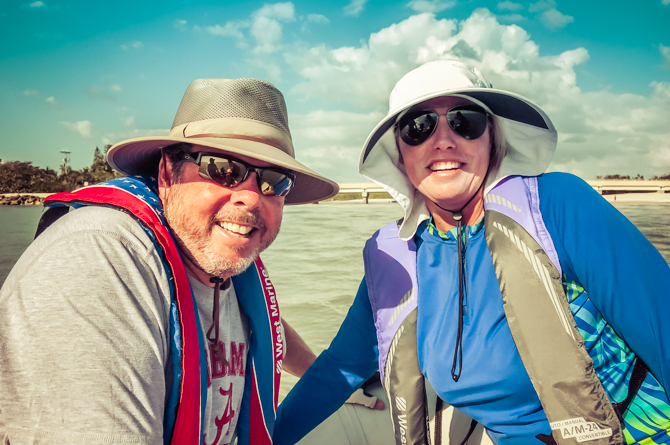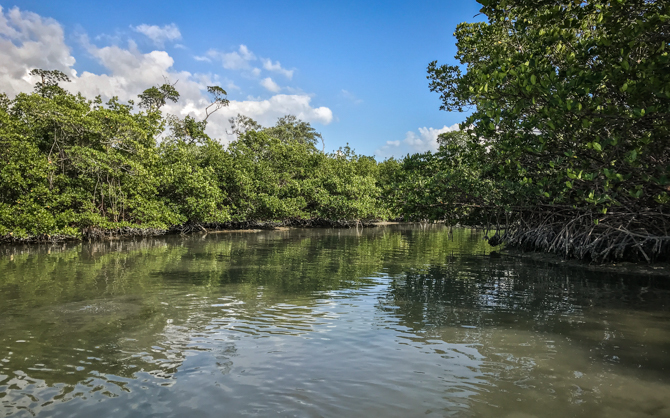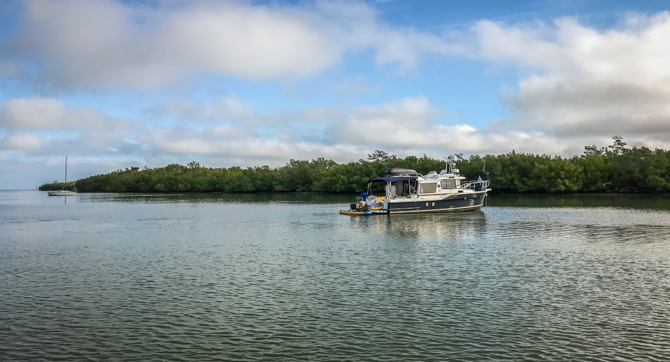 The crew of Liberty, anchored just ahead of us in the channel, are from California. They have sold their home there and are currently living on their boat while doing the Great Loop.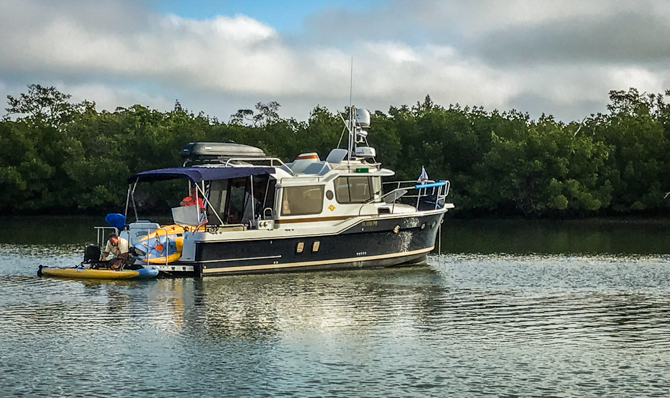 Pretty low key Valentine's Day for us this year. However, I have to say, whenever anchored out in a peaceful spot with my man, cool drinks and some soothing music – we seem to have many romantic evenings on the hook.