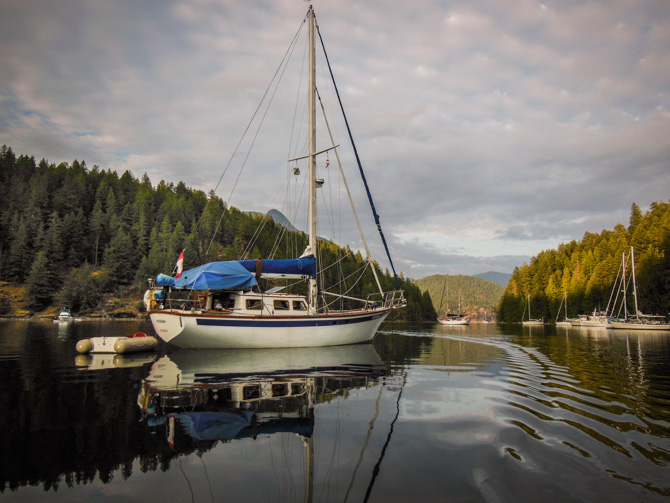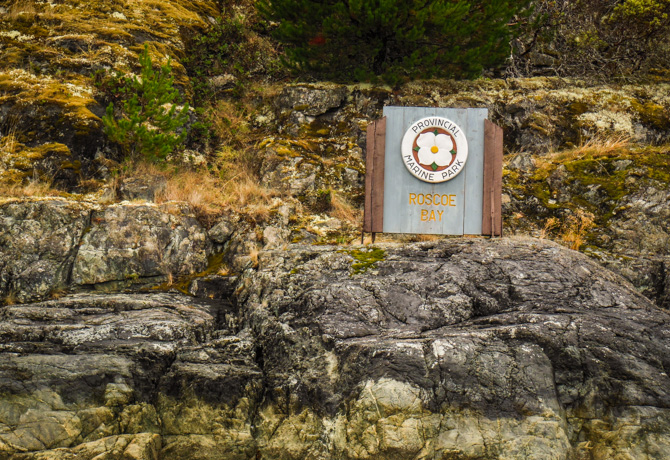 We saved the last two days of our Desolation Sound cruise for Roscoe Bay.
Once inside the narrow entrance to the inner cove (which guide books state is best navigated on a rising tide), we took our time to slowly cruise the perimeter of the anchorage (photo-below), we wanted to find the perfect spot before we dropped anchor and stern tied to shore. There was plenty of room available, so we could be choosy about our selection which was located all the way up into the bay. Surrounded by pine trees and high rock bluffs, the cove offered, not only a picture perfect setting but, a lot of protection from any potential foul weather.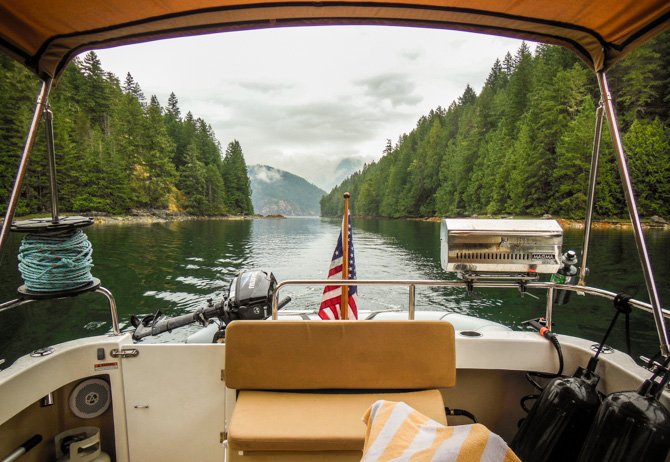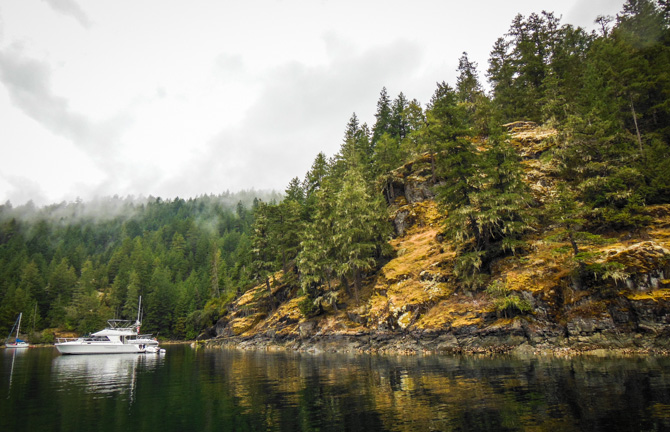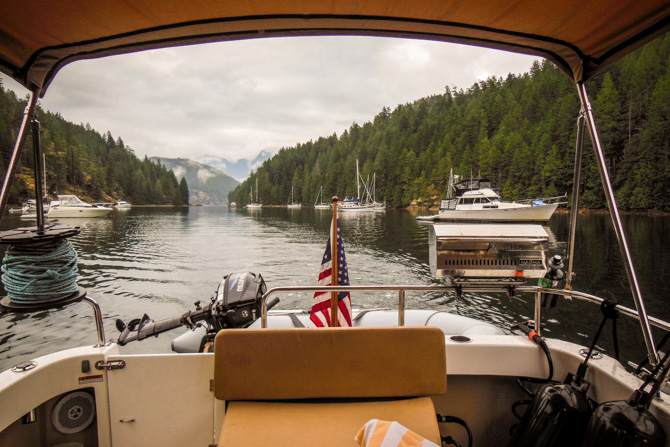 The anchorage was lined with boats of all kinds. We cruised almost all the way back into the bay where there were a few less boats. It was cloudy and overcast when we arrived, but it cleared up to give us a sunny day where the mountains made their presence known as the clouds moved through and out of the area.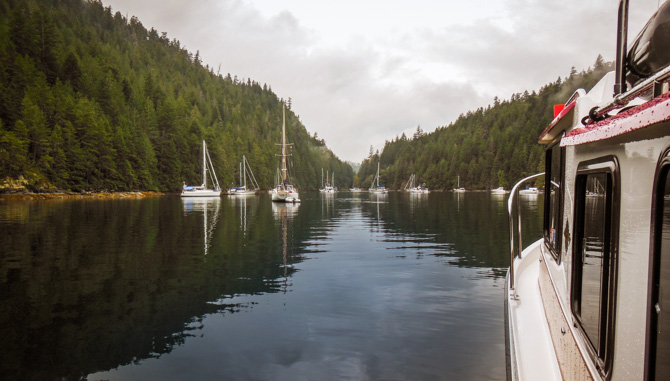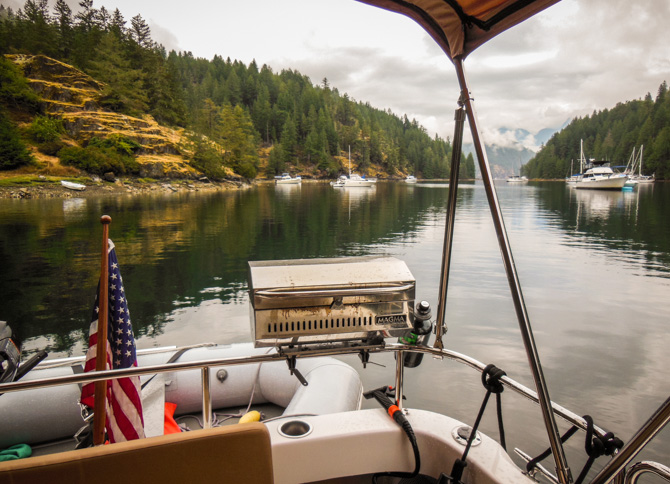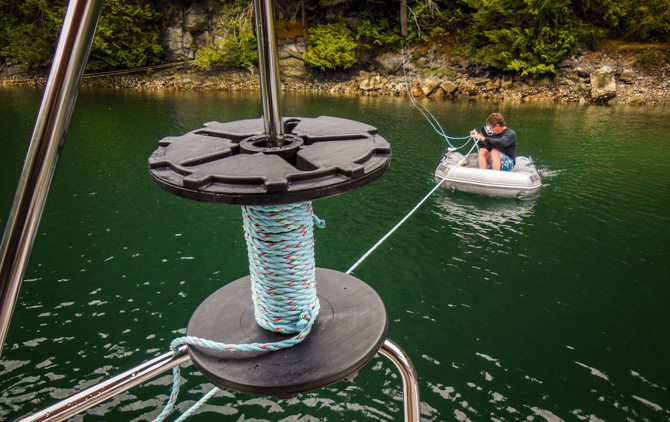 We picked a spot where we had to stern tie to shore, always a fun task. We drop the anchor somewhat close to shore and draw it back to set it. Jim then gets into the dinghy with the end of the line on the spool. We found it works best if he takes it up and around the trunk of a tree and bring the end back to the boat. This method allows us to retrieve the line without getting the dinghy out, we just untie and pull the line back onto the boat.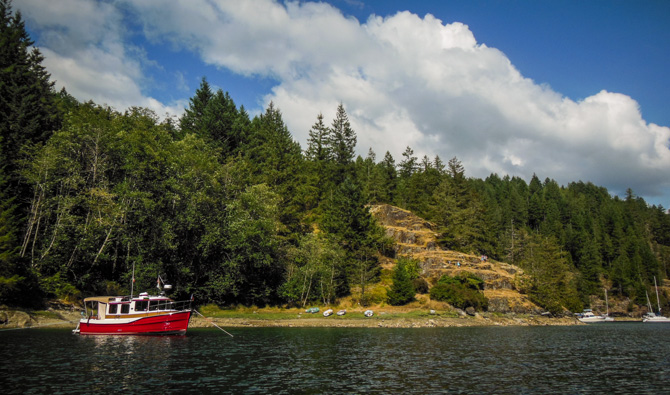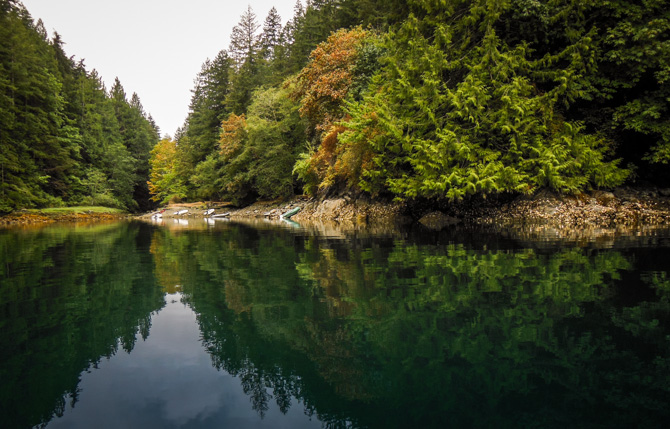 The entrance to Black Lake (above) was just a short dinghy ride from our anchored boat.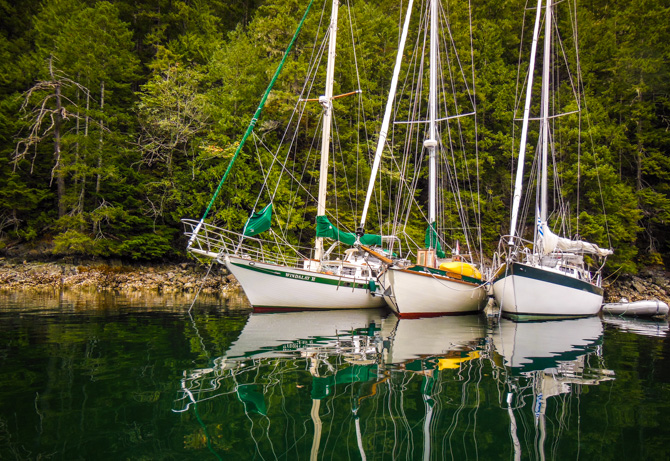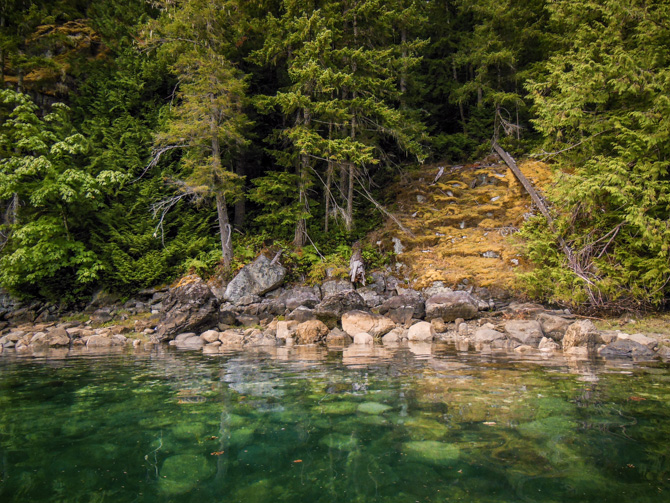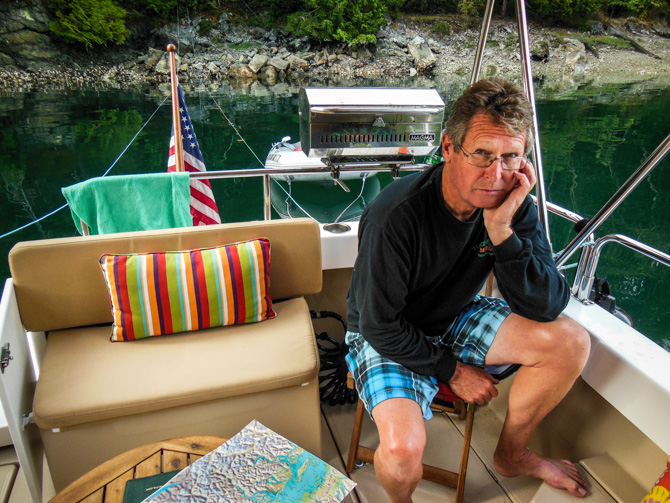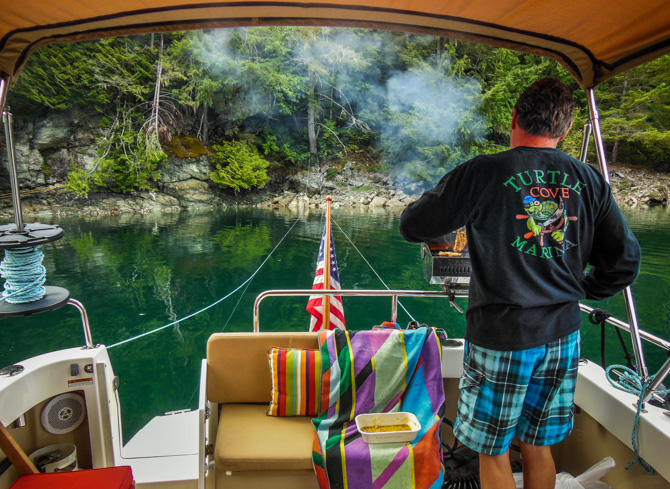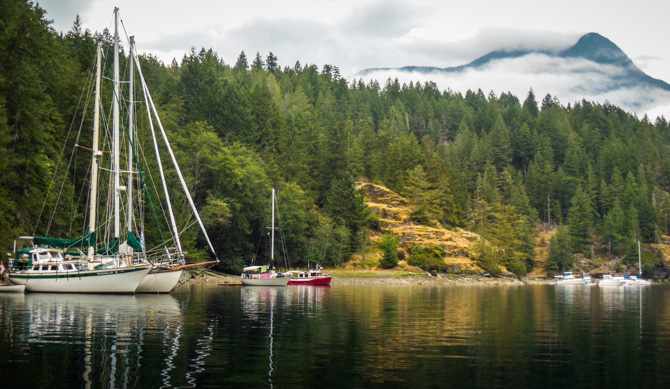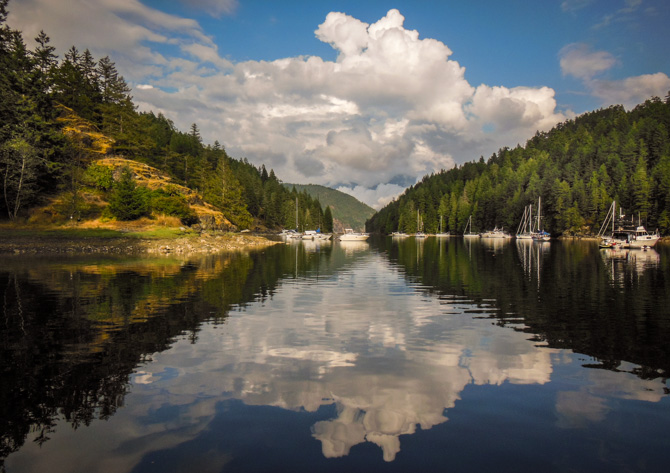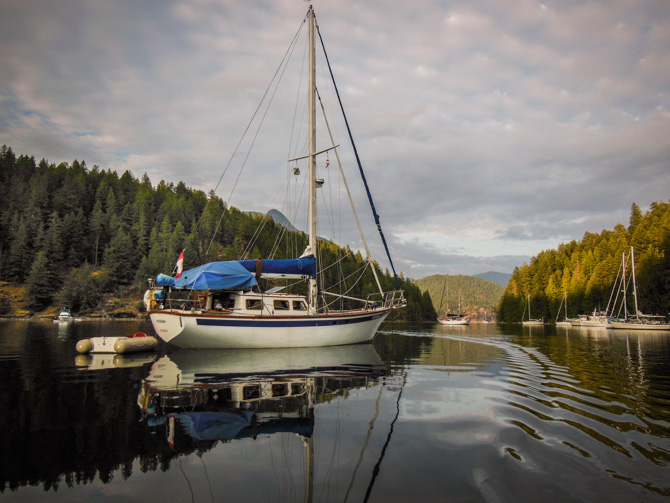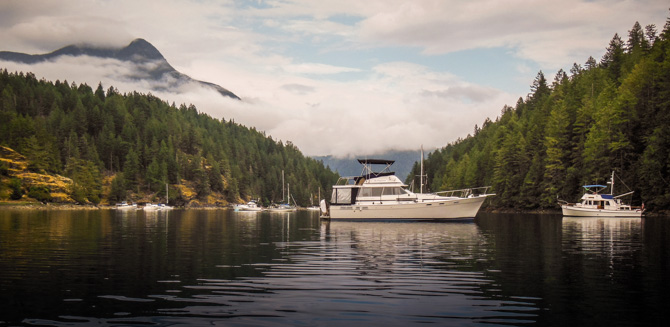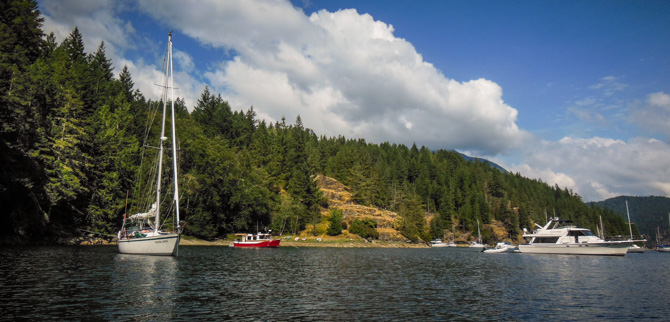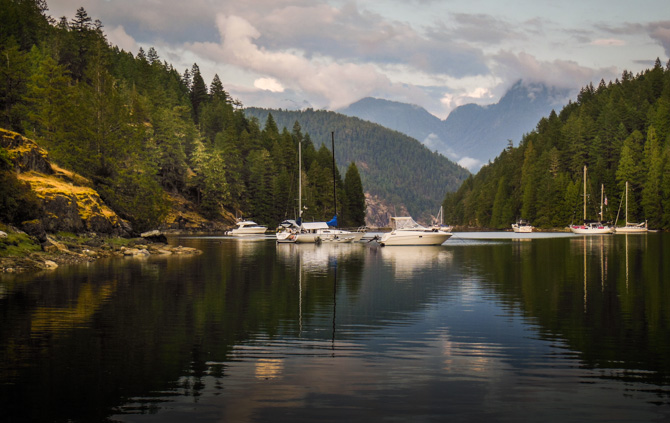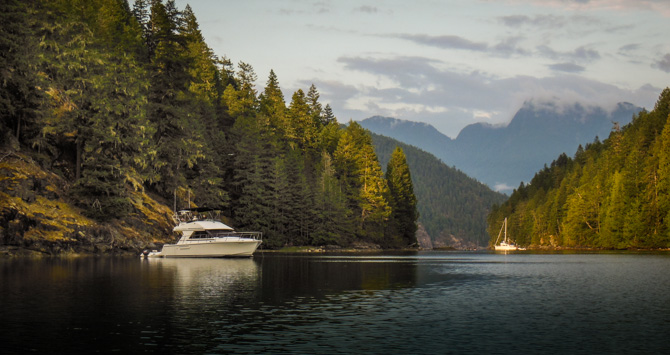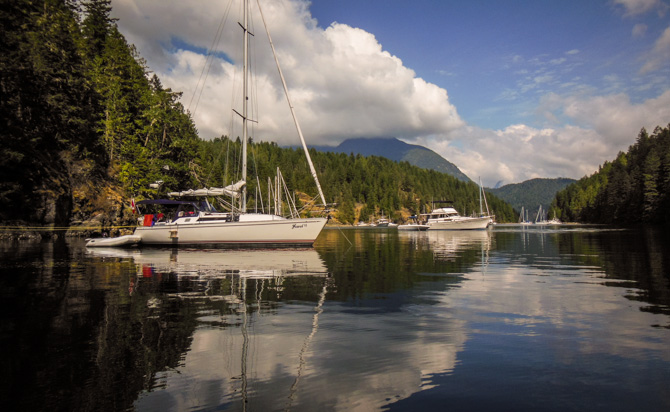 Roscoe Bay was the perfect anchorage to spend our last night in Desolation Sound.