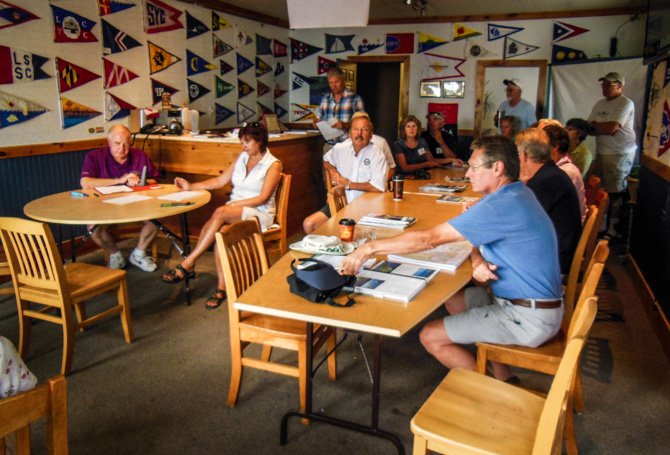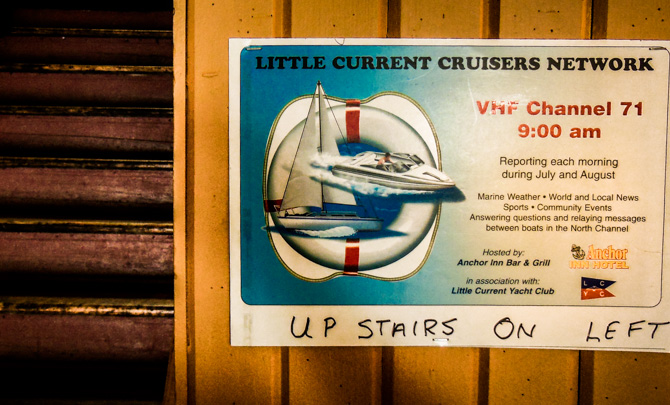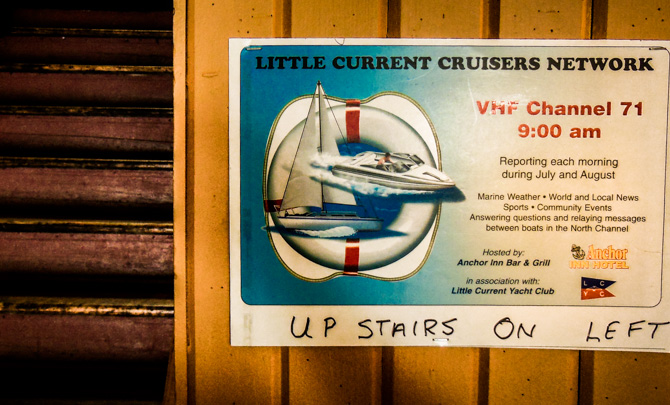 At 9 a.m., most of the Ranger Tugs attendees hiked up to the Anchor Inn building where Roy Eaton gives his live VHF broadcast of "The Net," Little Current Cruisers Net, on channel 71 for boaters cruising Canada's beautiful North Channel. This is definitely a must do if you are visiting Little Current by boat.
Roy Eaton founded the LCCN in 2004. Little Current Cruisers Net, in operation during the boating season between July 1st and August 31st, not only broadcasts weather, sports and news, (world and local – Roy sometimes injects a little bit of humor), but also helps boaters cruising the area to handle emergencies while also relaying news from one boat to another. Following the news Roy provides a check in for boaters anywhere in the North Channel, giving an overview of where boaters are and where they intend to head to.
If you've boated in the Abaco Islands you'll be familiar with the format as Roy got the idea for the Little Current Cruisers Net  when cruising the islands.
Roy is a bit of a celebrity in these parts. If you're a boater staying in Little Current you don't want to miss attending the daily morning broadcast in the studio above the Anchor Inn Restaurant, and when cruising the North Channel, make sure to check in each morning with Roy, he'll be tickled if you do.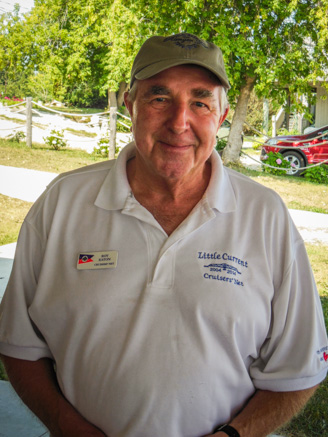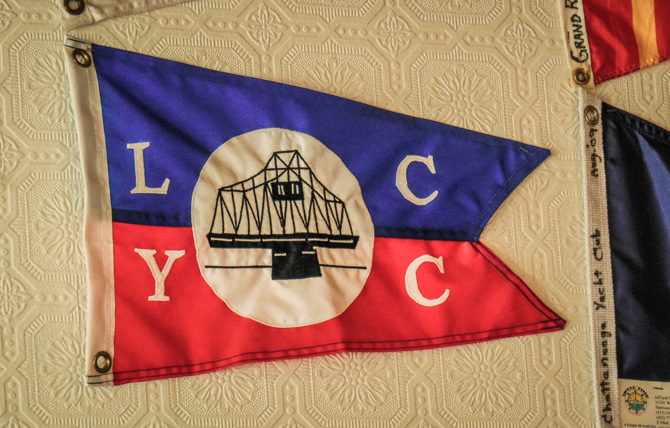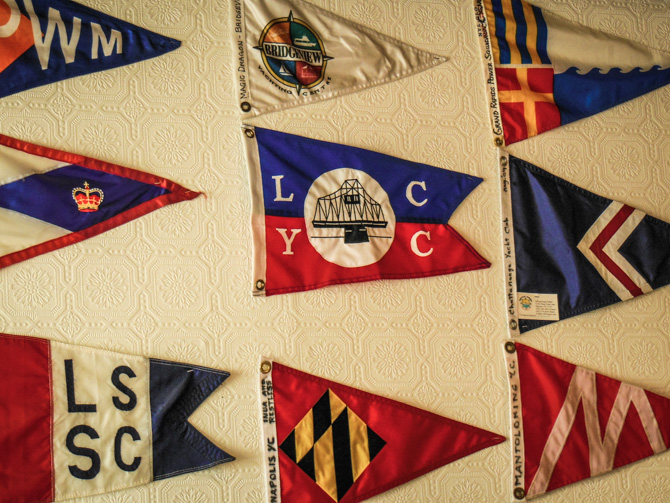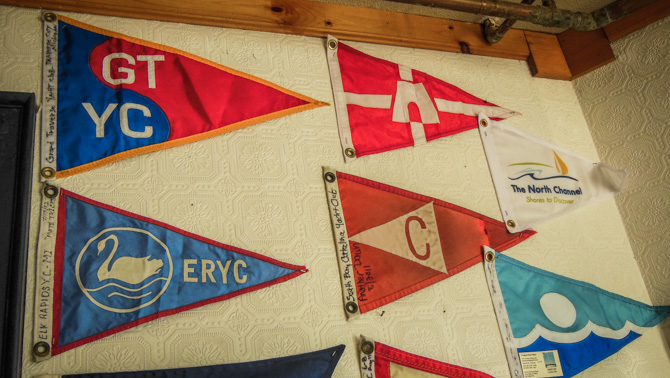 We even got to see our Yacht Club's burgee (Grant Traverse Yacht Club) already tacked on the walls of the Little Current Cruisers Net studio. (Above-Top Left.)