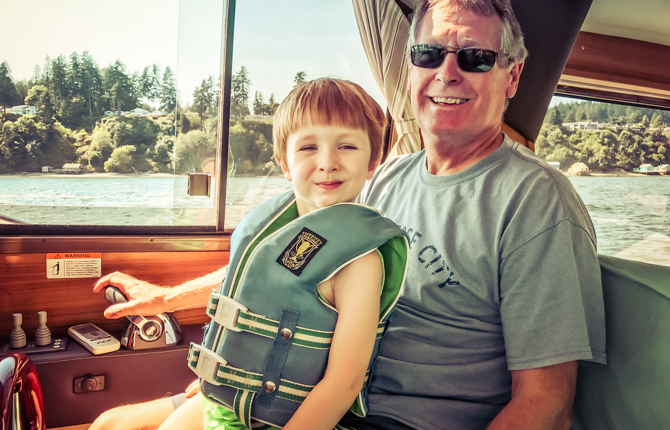 1.

Silas First Boating Adventure – Gig Harbor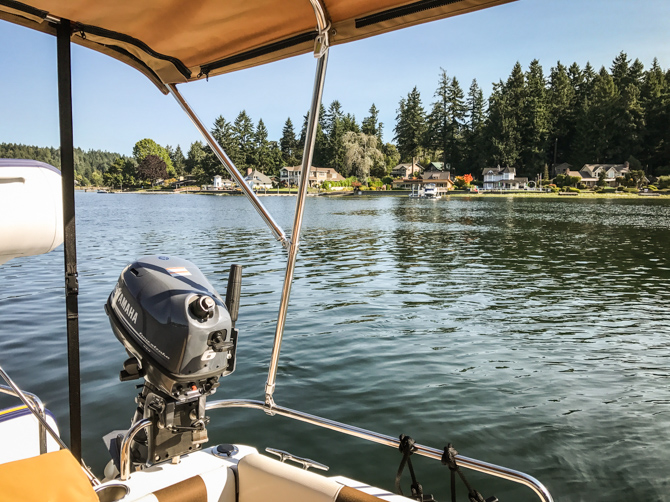 Our First Guests on Our New Ranger Tug, Kismet! –
It is often said that people are a "product of their environment."
We had our grandson, Silas, on his first boat ride, in 2013, before he was a week old. Since that day, we've had a few boat rides with him, his parents and recently minted sister, Hadley. As he is now almost four years old, we thought it was time to immerse him into our boating lifestyle. So we invited him to join us for – Silas first boating adventure – a week-long cruise in South Puget Sound, Washington. There was no hesitation in his reply. "When do we go?" he said. We chose South Sound for its close proximity to Portland, where Silas, his sister, and parents live.
After our Ranger Tugs orientation in Des Moines Marina, we spent several days commissioning the boat with many shopping expeditions to stock and equip the boat. We left there Saturday mid-day to cruise to Gig Harbor to anchor out that night. On Sunday, our son, Ross, and Hadley, delivered Silas to us in Gig Harbor. Silas' mom Sarah could not come and we missed her terribly. They all spent one night on Kismet – our first guests on the new boat.
Hadley thought the new boat was a new type of playground
Before Ross and Hadley left the next day, we had a good time exploring Gig Harbor and getting a feel for the new and upgraded features on the boat. We took a short boat ride while Hadley explored every crevice and seemed to gravitate toward anything she could jump on, climb, swing off of or tumble over. Interestingly enough Silas is so used to being around boats he was more than eager to start his first week-long boating adventure. Boating just seems to be in his DNA.
Hereditary, or is he a product of his environment?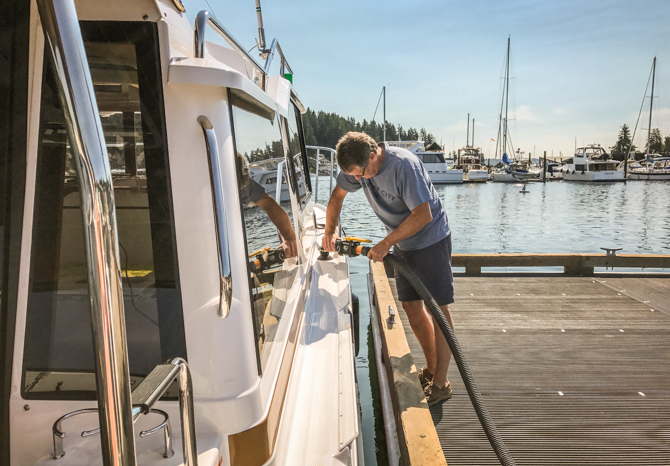 Before everyone arrived we pulled up to the town dock and emptied the holding tank (above).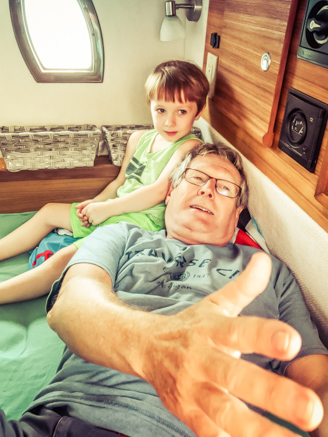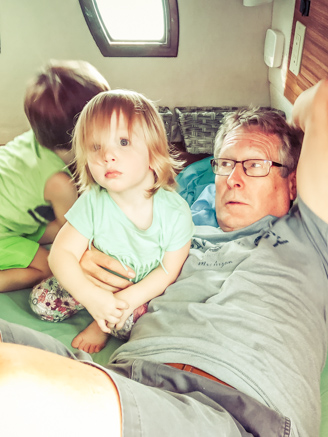 I think we couldn't wait to get our hand on these two kids and hug them like crazy.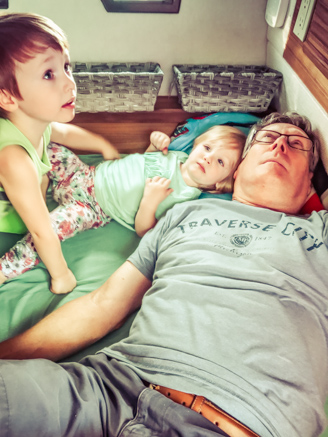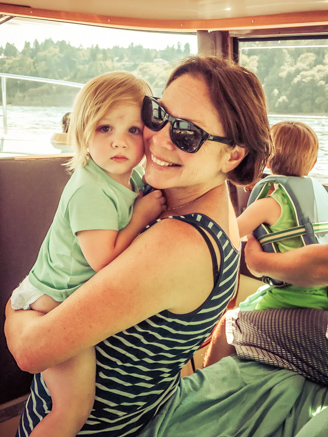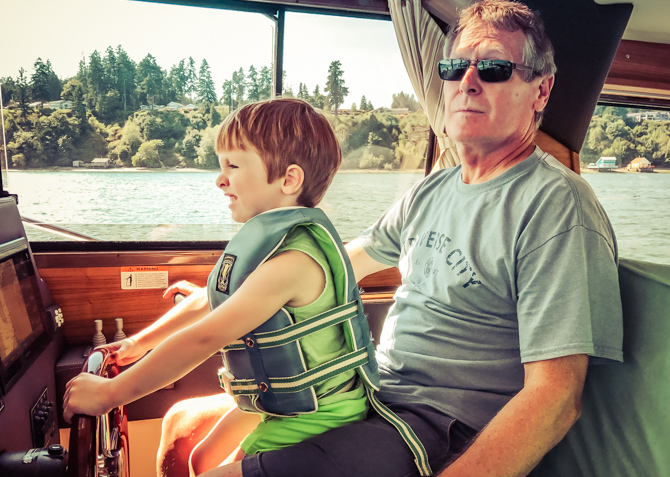 Silas is a natural at the wheel, we think he remember the old boat and how much time he sat in Papa's lap steering it on the Columbia River, in Portland, Oregon, last time we were here. Silas first boating adventure started off with a cruise through the Narrows with the whole crew on board.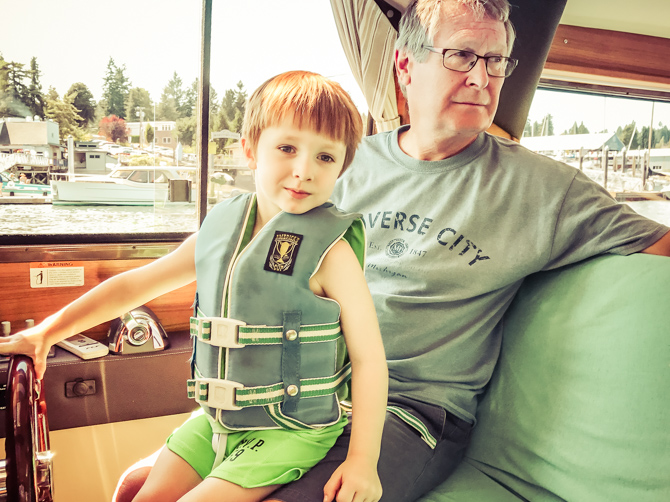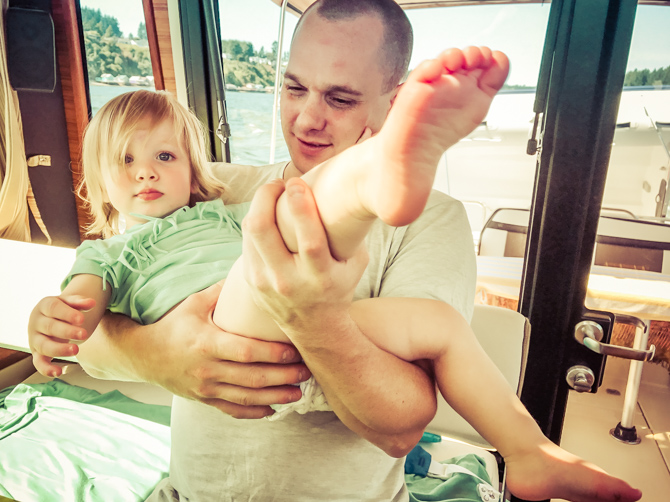 Hadley looked like she was auditioning for acrobatics or gymnastics as she has a lot of energy and not afraid to climb anything. Consequently she had a hard time calming down.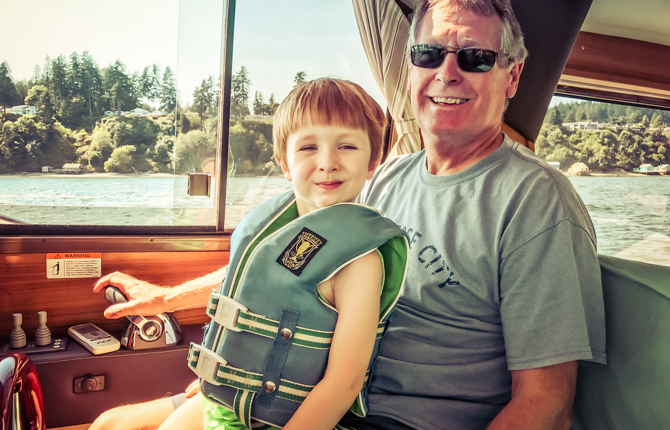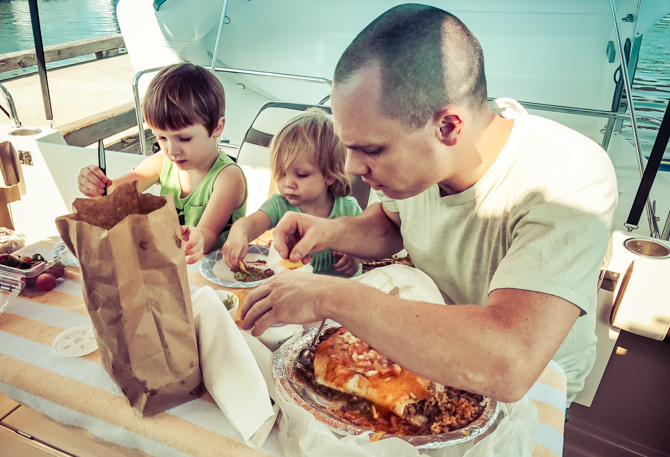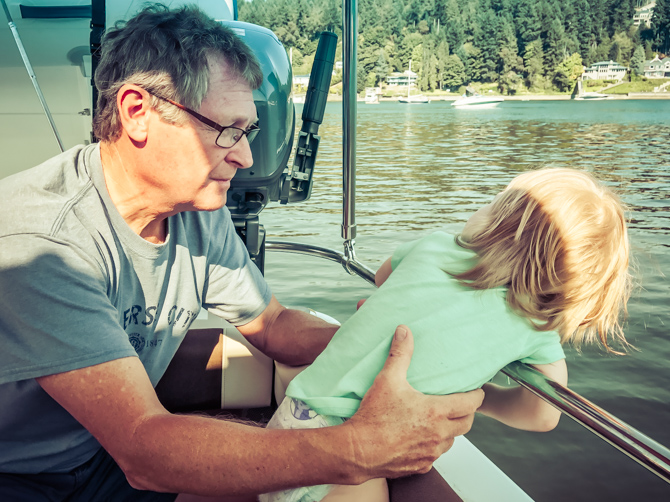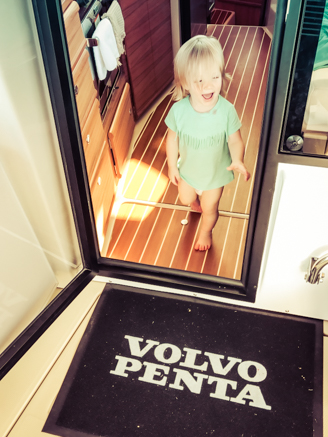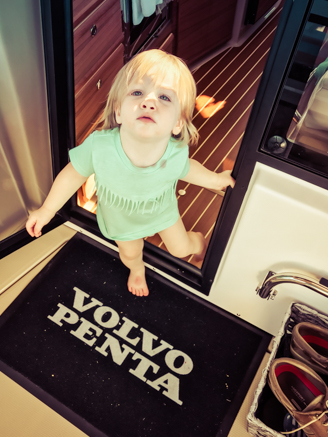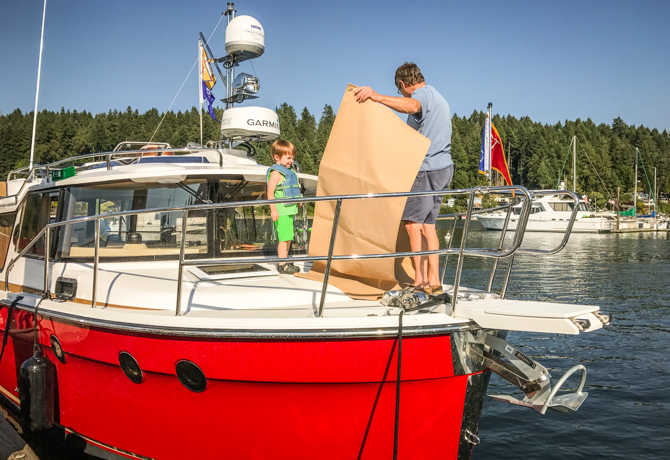 First chore on the boat was to help Papa to put the front windshield cover on the front windows.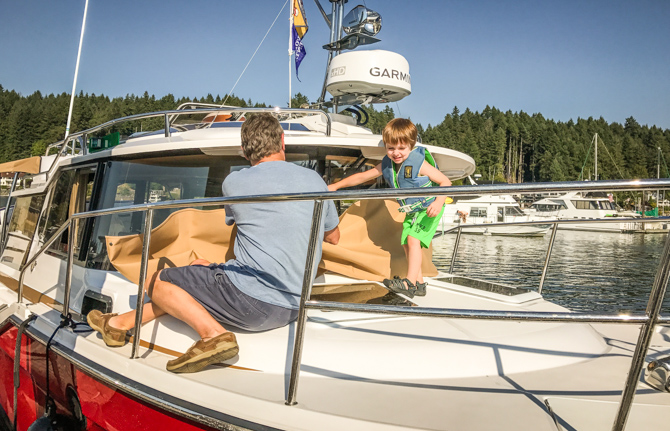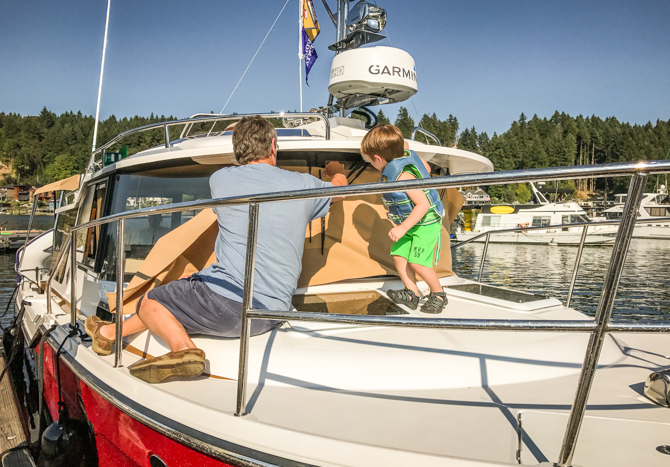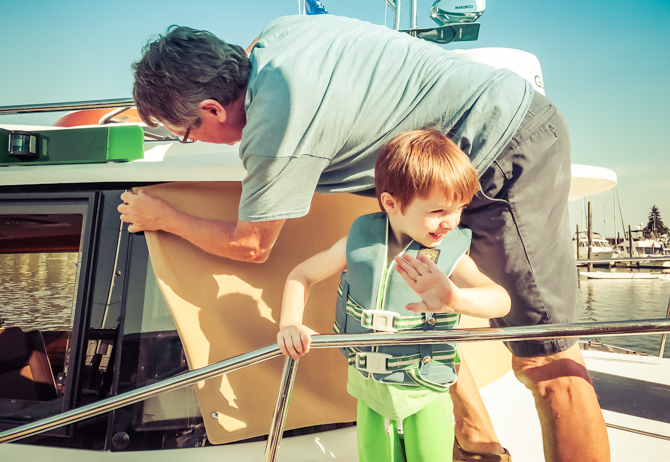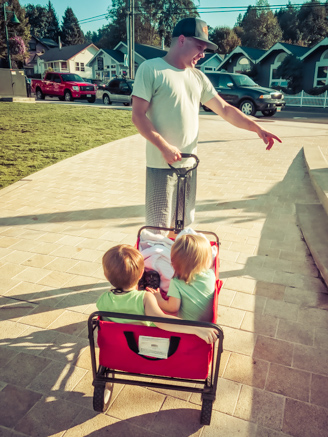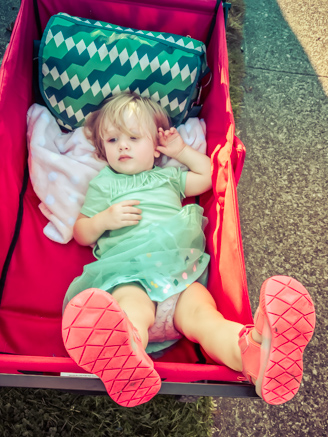 We walked around town, hoping Hadley would fall asleep, not a chance. We got some dinner and visited a few stores. She was a live wire the whole time, which made for an interesting late night on the boat. Too many new things to explore and discover. She is probably wondering when her solo trip on the boat, with Papa and Ana, is scheduled.