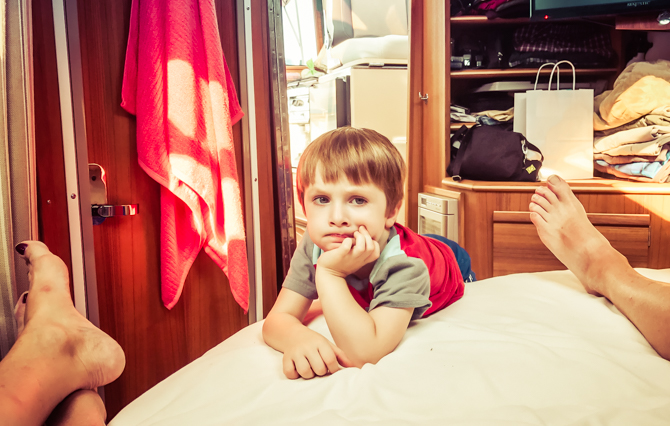 2.

Silas Onboard Kismet – Penrose Point State Park and Filucy Bay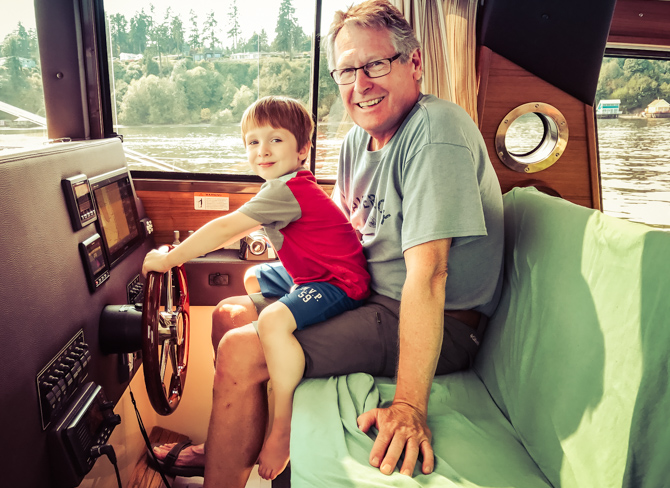 We've Waited a Long Time to Have Silas Onboard
for a Weeklong Adventure! –
Monday afternoon, Lisa, Silas and I waved goodbye from shore to Ross and Hadley and headed back to the boat. To see the wonderment in Silas' eyes, as we departed Gig Harbor, brought back memories of when I was a child spending time on the water in a boat. From Gig Harbor we cruised through the Narrows into Hale Passage en-route to Penrose Point State Park, off Carr Inlet. We have never cruised much in South Sound, except for one trip to Gig Harbor in 2011, when we took possession of our Ranger Tugs R27. The day was sunny warm and clear, the water very calm, so we decided to anchor out for our first night. What a delight to have Silas onboard with us.
We wondered what Silas would think about sleeping on the boat, which he has done many times, but always at a marina, never on the hook. We tried to involve him in as many of our boating chores and activities as possible during his week on the boat. We had Silas help as we lowered the anchor into the water.
A New Adventure for Us Too!
After getting settled at anchor and other boat chores, we had dinner followed by games and finally, when it got dark enough, we watched for fish by the blue light under the swim platform. We were all pooped from a big first day of experiences on the boat, so we ended the day all snuggled up in bed for a relaxing night's sleep. Lisa and I looked at each other, thinking the same thing… On the hook, gently afloat with our Silas securely tucked in between us. A new adventure for us… a week-long boat trip with our grandson.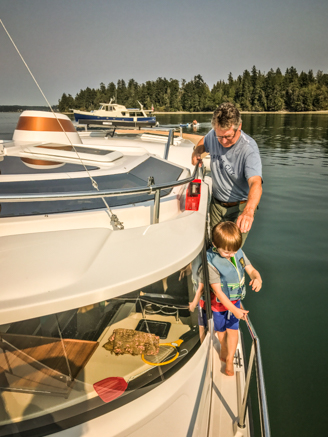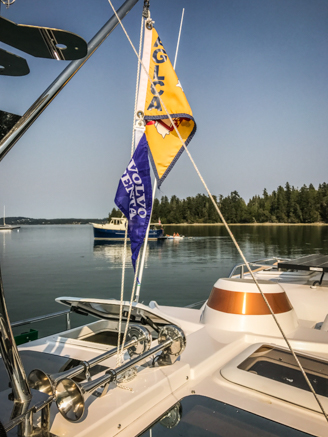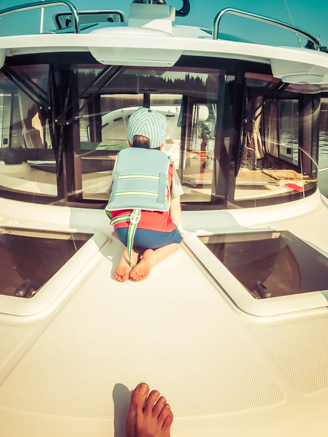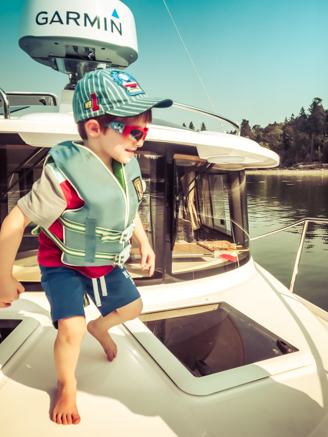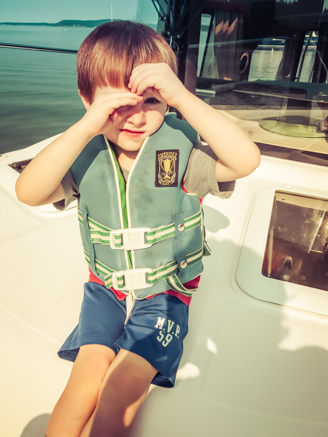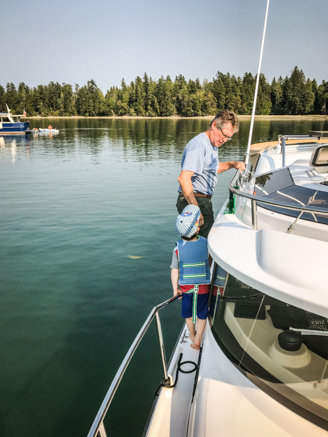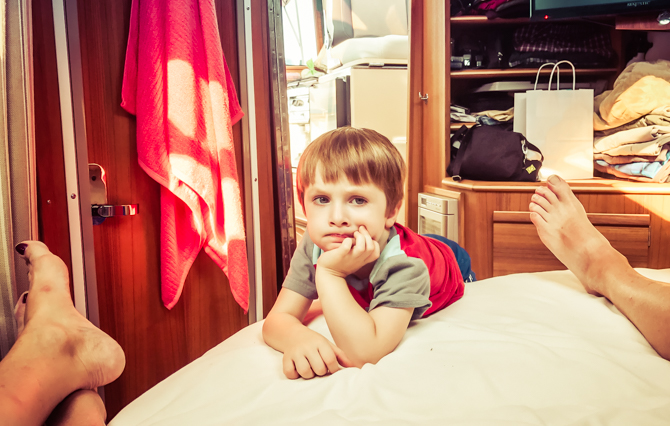 Silas had lots of energy – think he was a little disappointed in his grandparents though. After a full day of activities we were pooped. But no nap or downtime for him today, no sir, too much to do on the boat.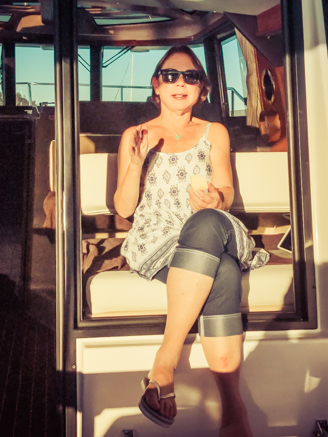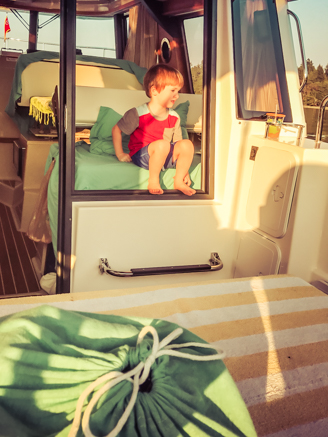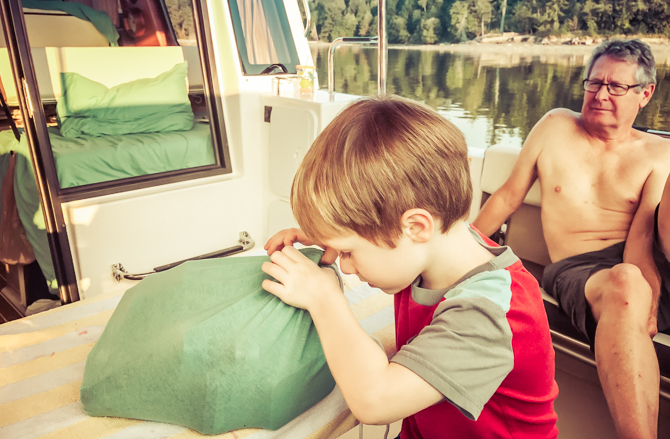 After a little game of hide and seek Silas found his surprise bag full of little puzzle boxes. All his favorite characters plus some we all thought Hadley might like.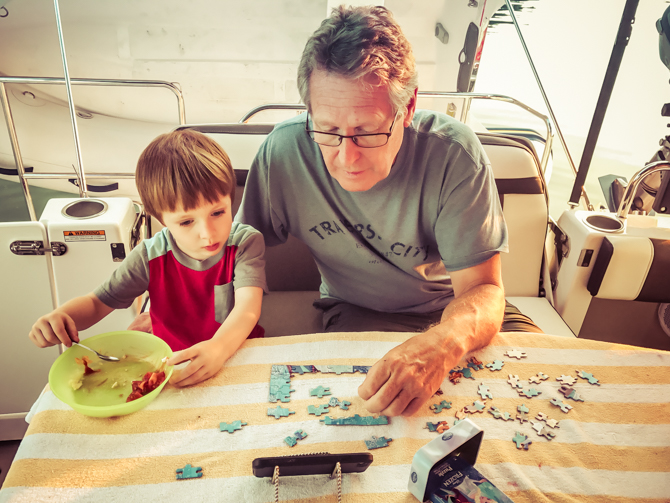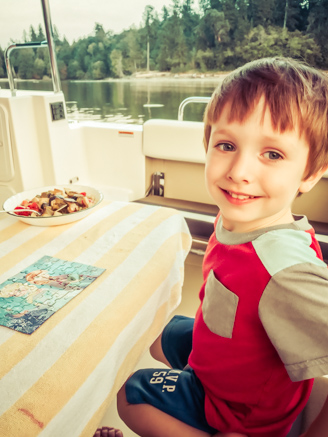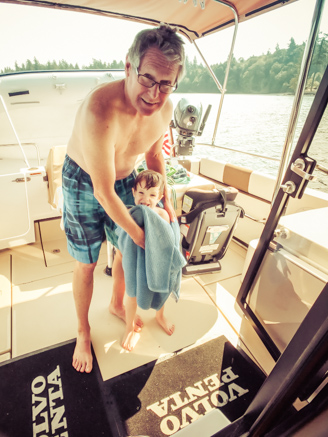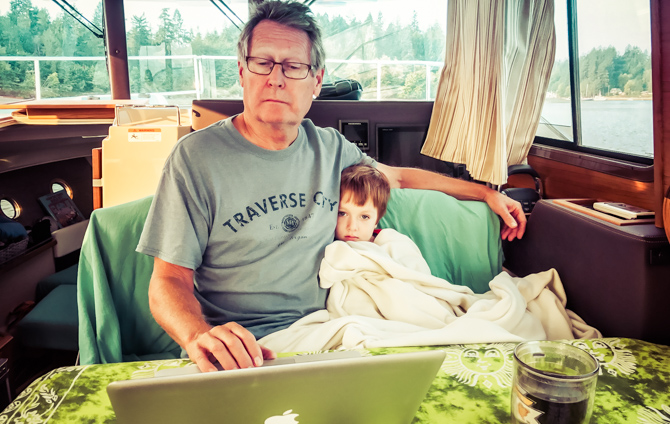 Every morning Silas needed some quiet transition time with Papa. Lisa know's how he feels.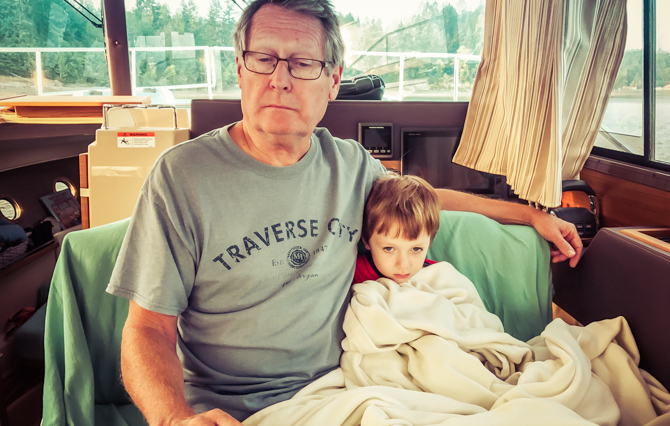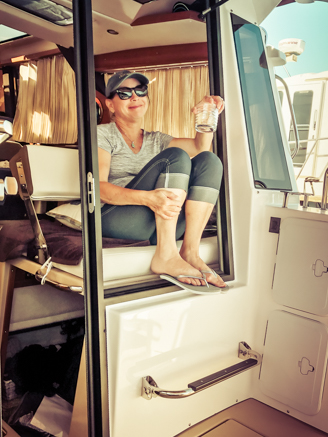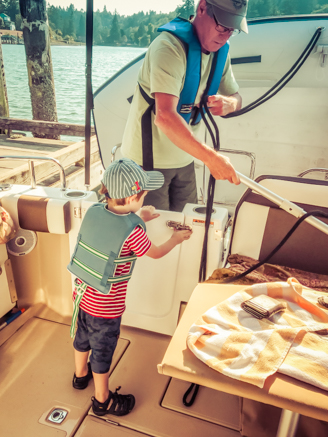 On Wednesday morning, we pulled anchor to motor a short distance to dock at the Penrose Point Park's dock to spend the day and night. We found out, this is a wonderful place with many hiking trails, camp sites and a pebble strewn beach close to the dock. Lot's for a kid to explore.
Silas and I went out to walk the park, while Lisa made lunch, and to see how far we could skip stones out into the bay. He collected a bag full of seashells to take back to the boat. Silas was so excited when he showed Ana all the neat things he found on our nature walk.
Amazing how kids can keep themselves entertained with nothing other than nature and someone to share it with. We thought about this when a few days into the trip we realized that someone forgot to pack any toys, I mean NONE! The amazing thing was he never missed his toys, not even his favorites. He made do with what we had on the boat and never even mentioned the lack of toys. Of course we did prepare for his trip by picking up some new activity type games and puzzles ahead of time and we doled them out sporadically during the trip.
After our short excursion on the beach, Silas and I returned to the boat to have lunch and we made plans for an afternoon hike, through the woods, over to another beach. Later that evening, Silas and I had to row across the bay to the little marina to get ice cream.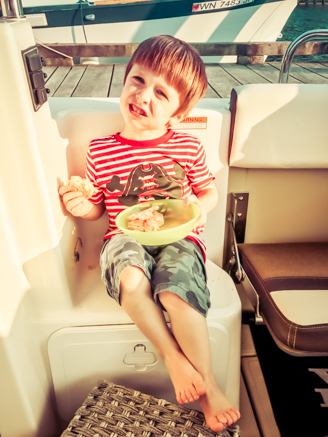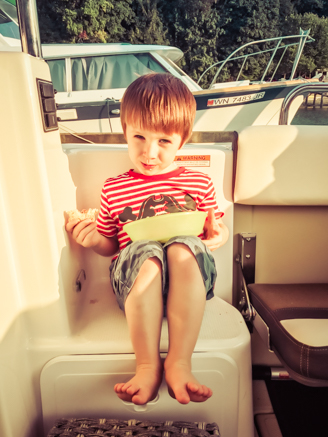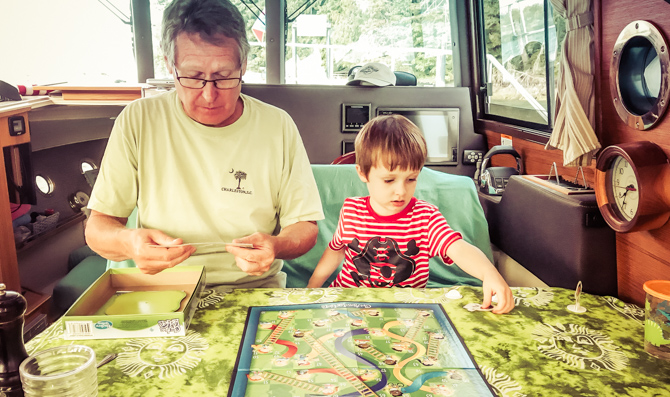 We introduced Chutes and Ladders, a board game, to Silas, he beat us, of course.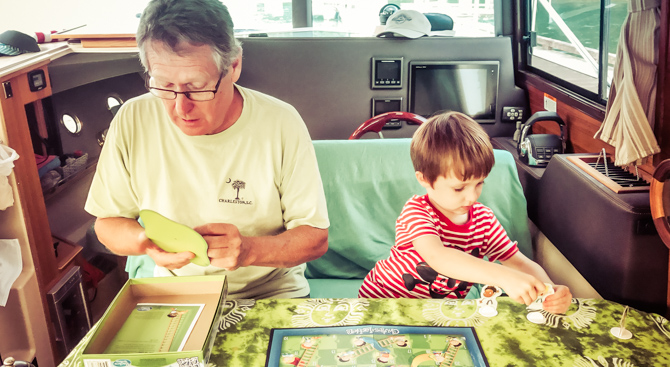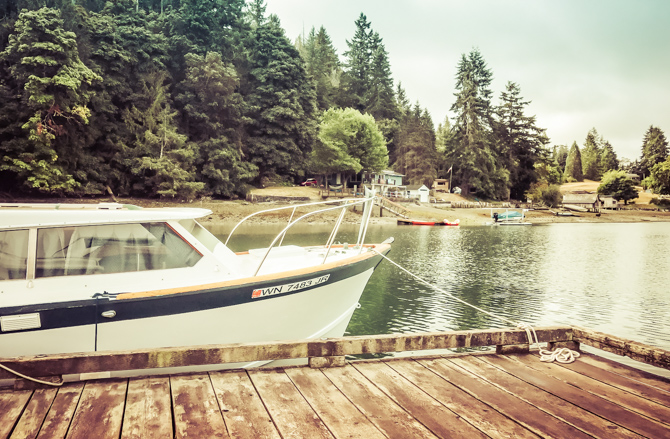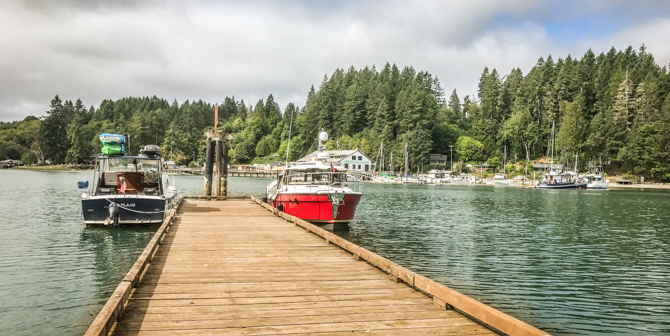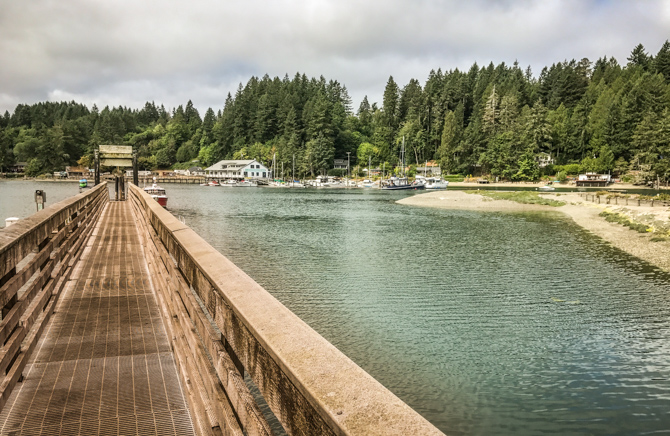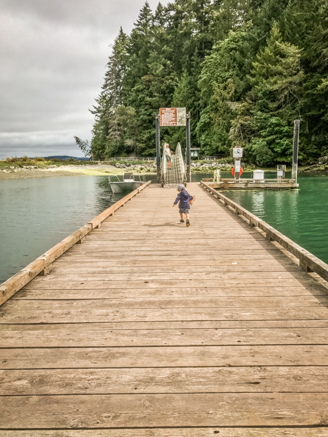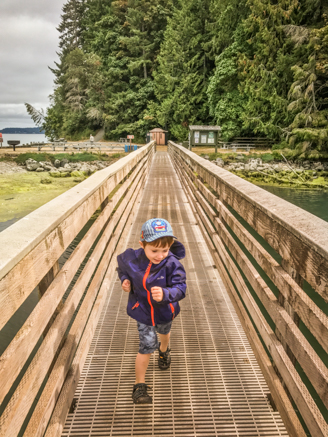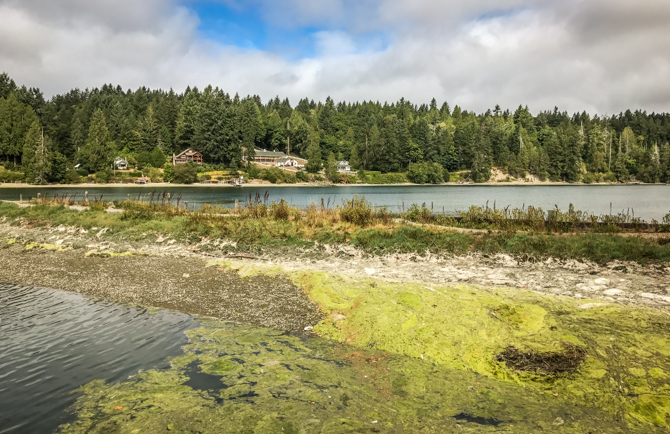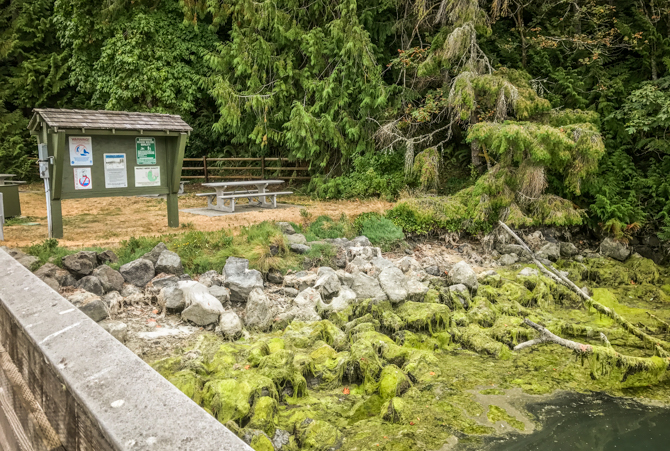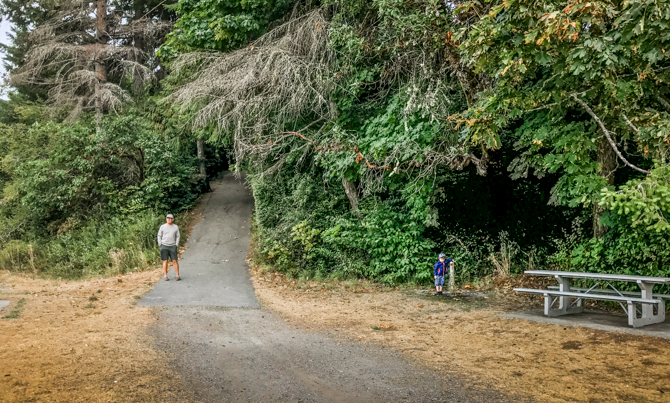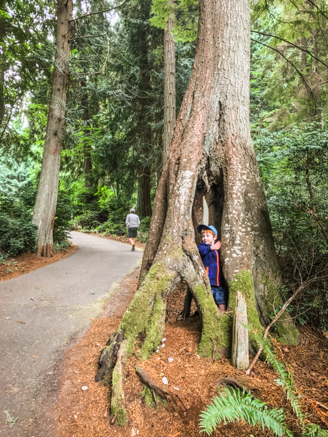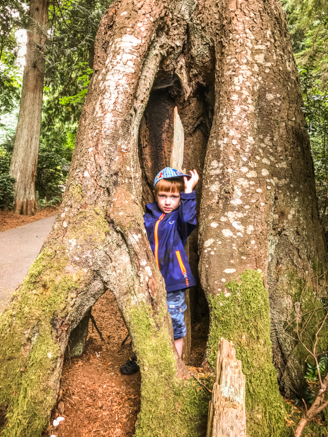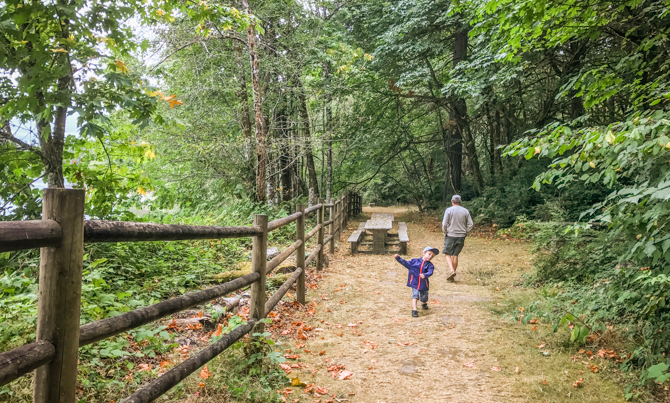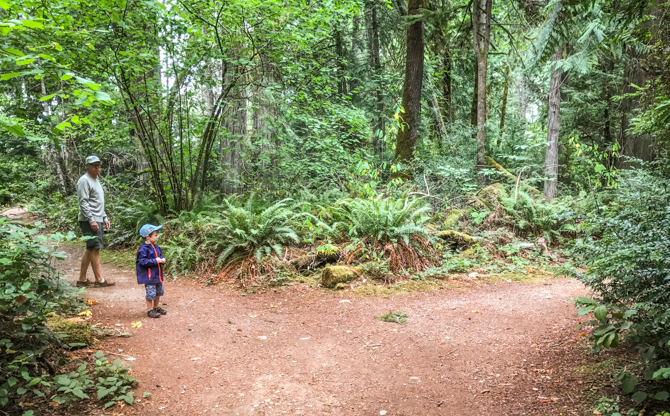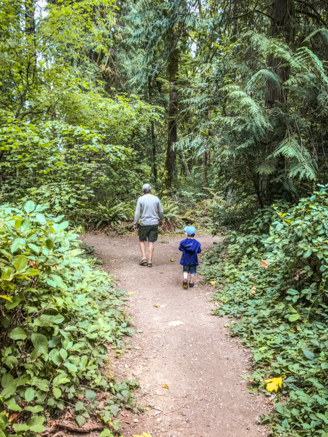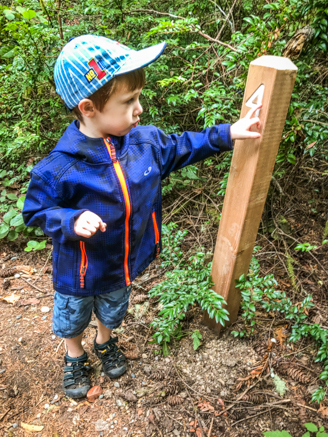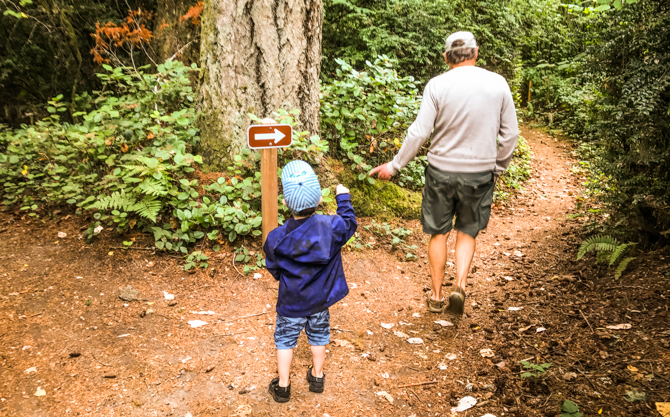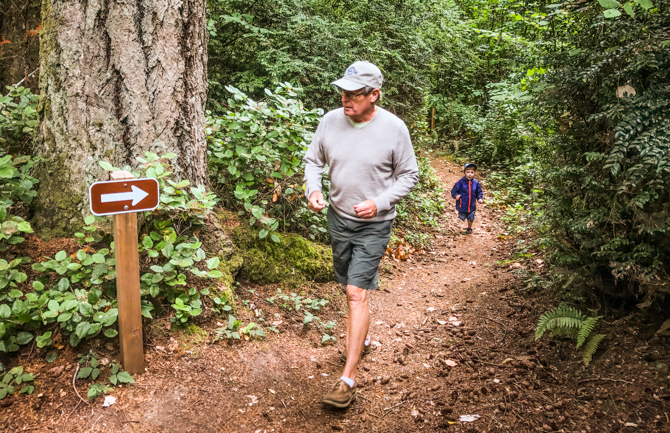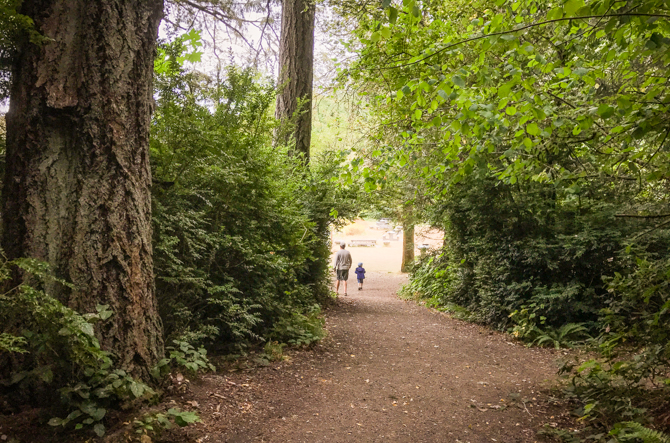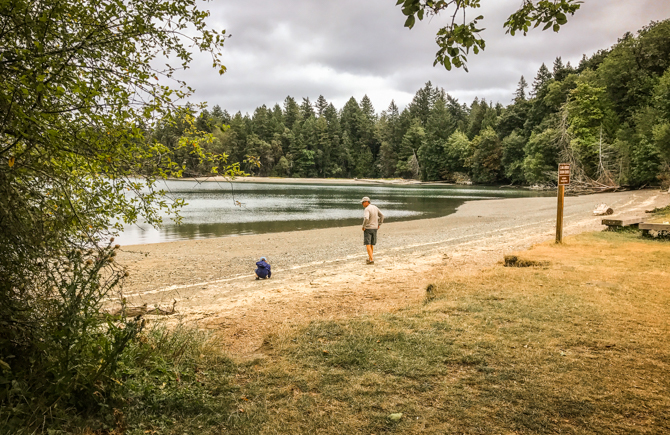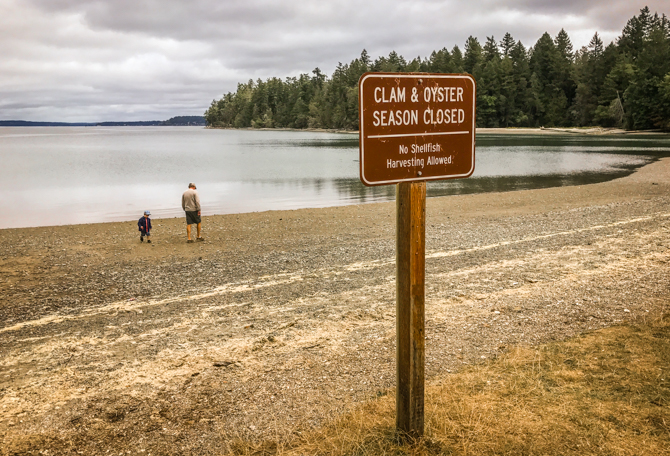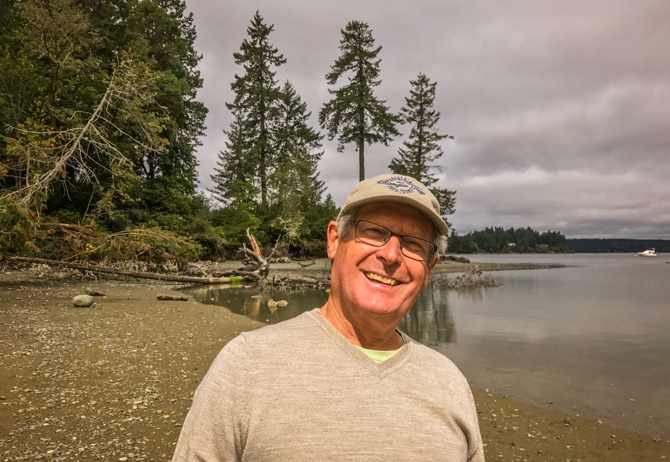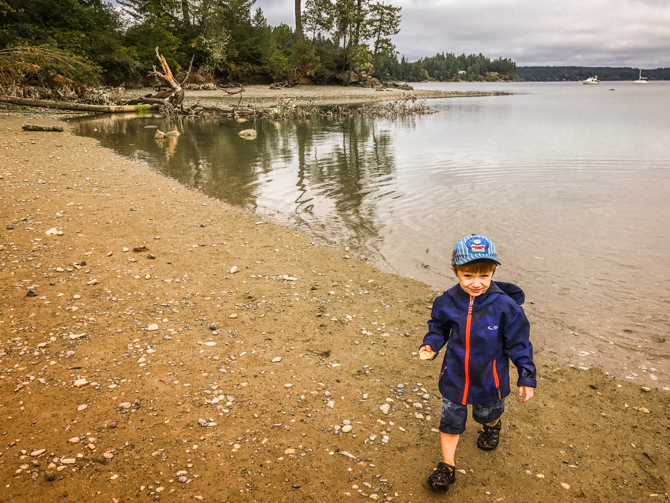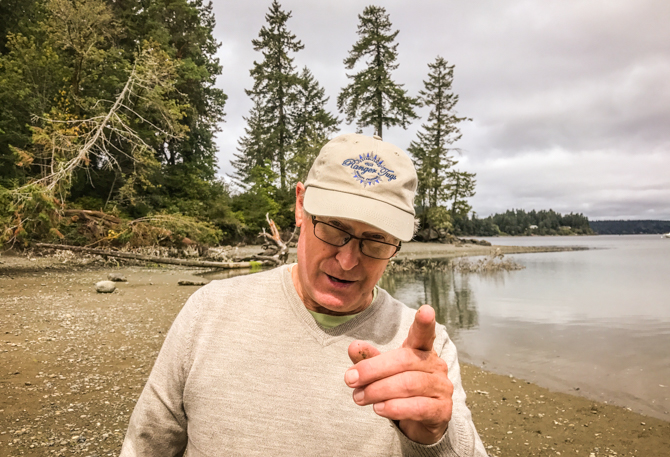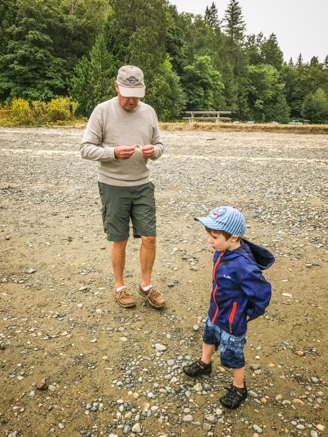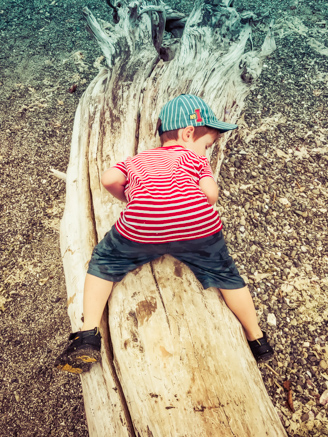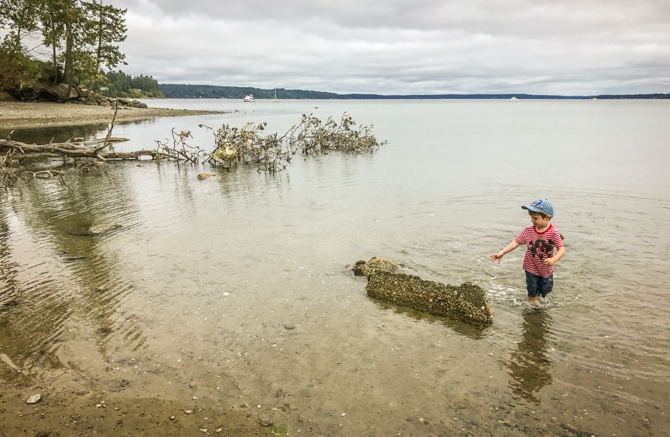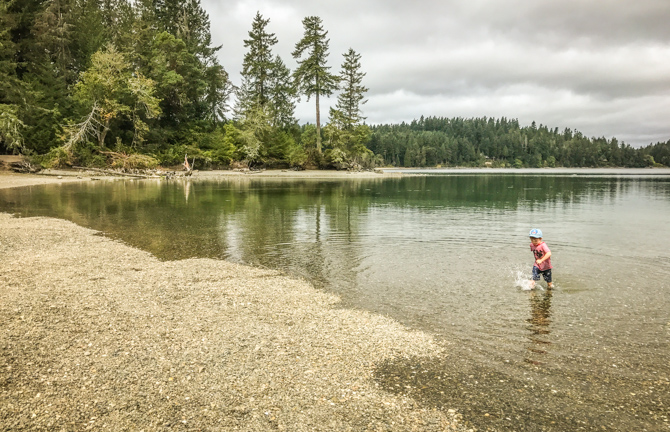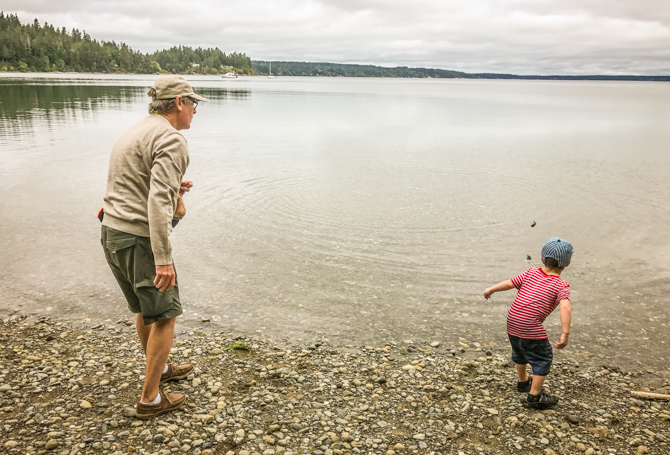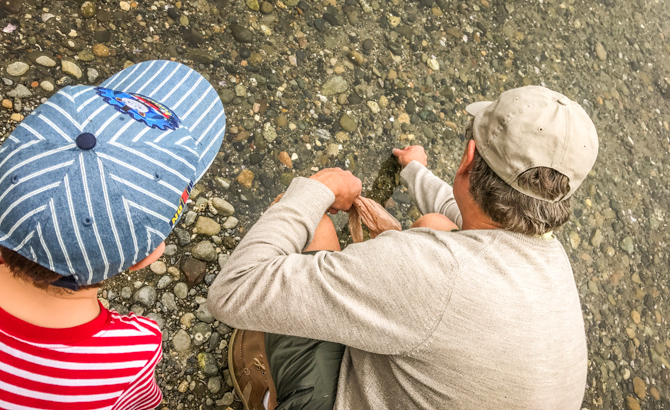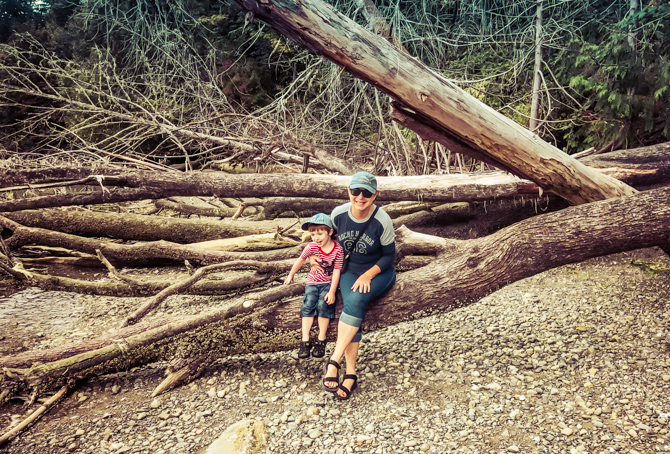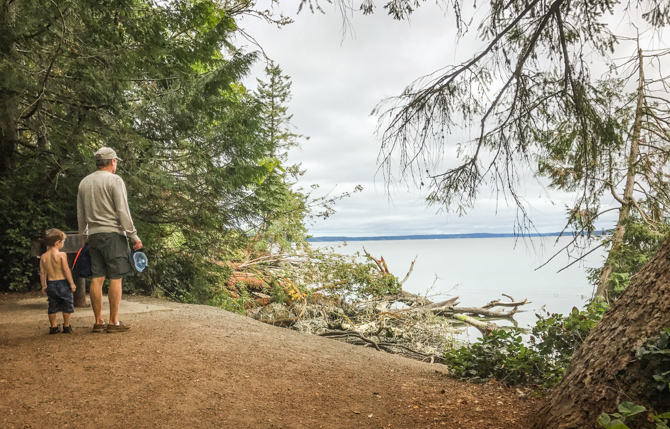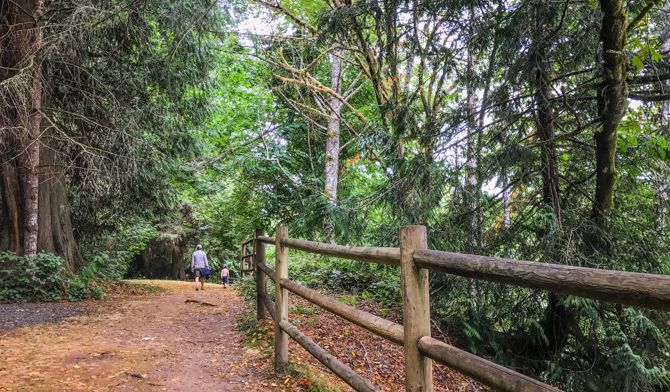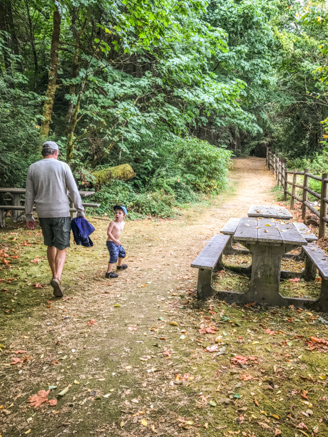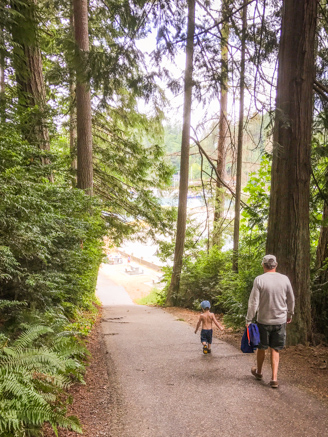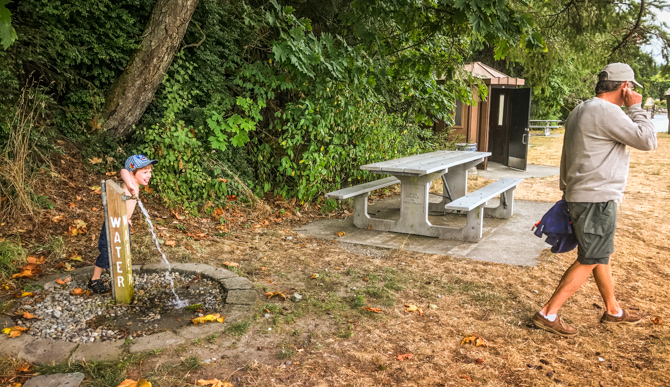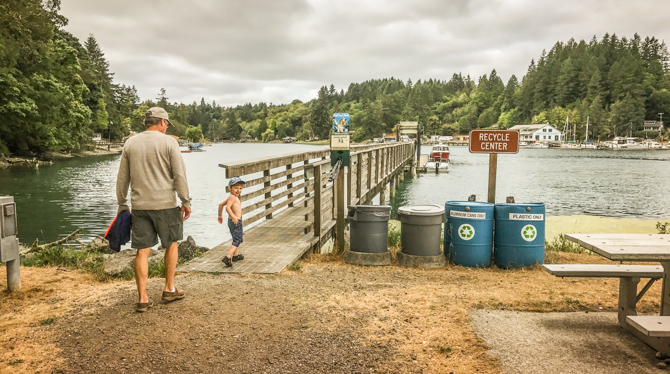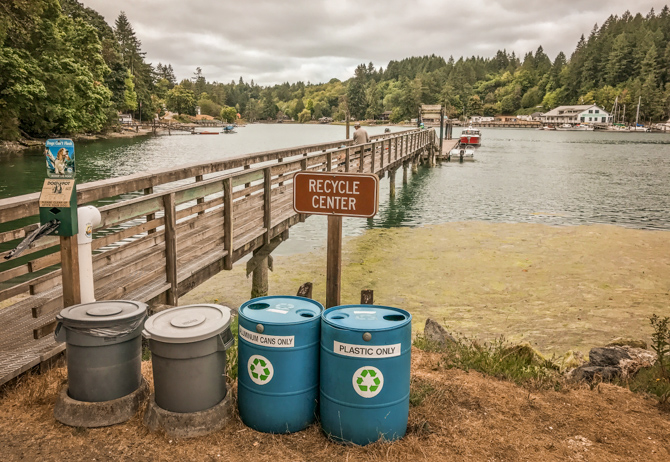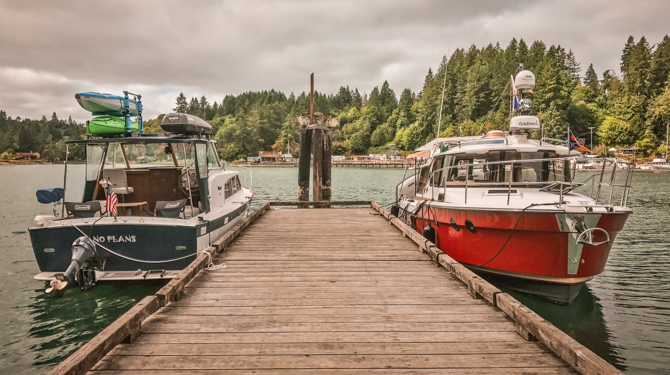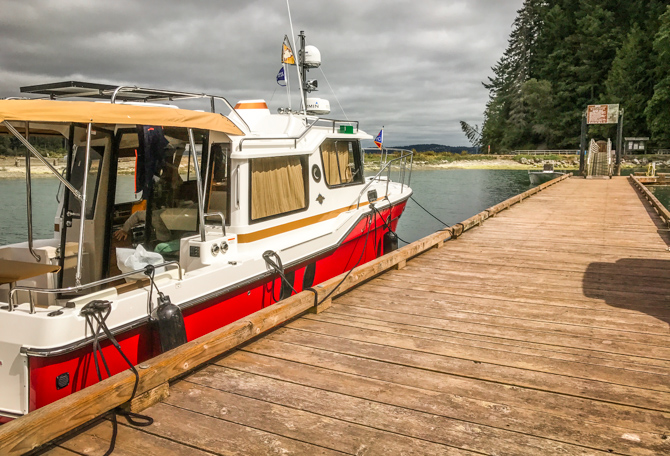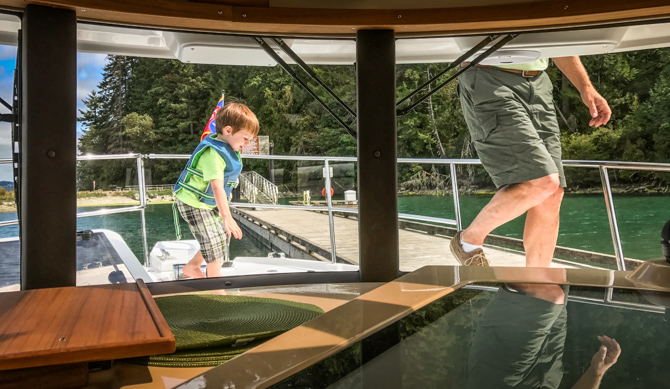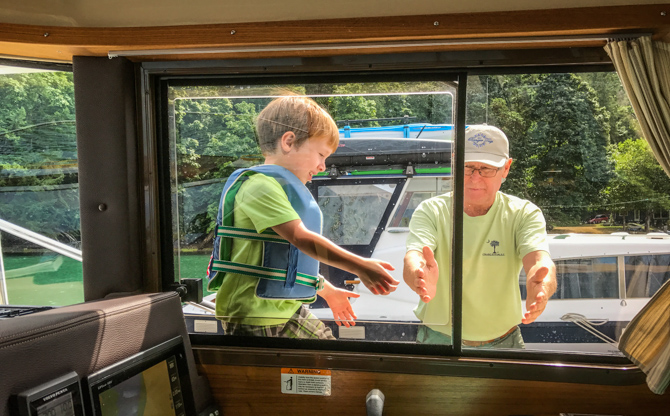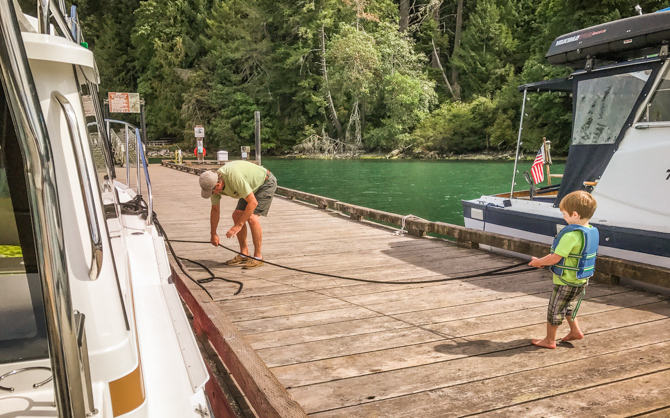 The next day we leisurely cruised a few miles away through Pitt Passage and into Filucy Bay for another day and night on the hook. By this time, Silas was so attuned to our routine one would think he was born to be on the water. We had bought Silas some small sized, but real, tools, as he is so inquisitive about how things work, we felt he would be interested in helping "Papa" do some work around the boat. I had a couple of fire extinguishers that needed to be mounted, so we spent some time figuring out where and how to mount them. As we finished our chores, Silas mirrored me by putting all of his new tools away.