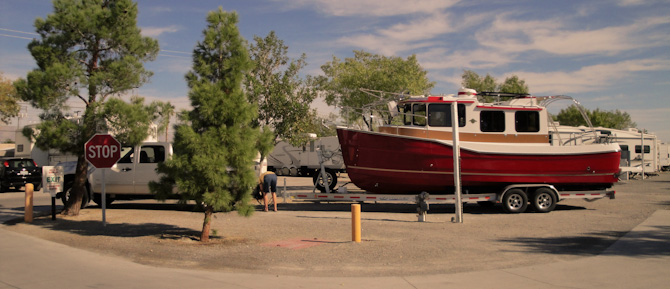 We decided to forgo activities in Las Vegas this trip because we were so anxious to get to Lake Powell and go boating. We found Hitch'in Post RV Park, a nice park, for a one-night stay, on the outskirts of town and enjoyed hot baths and a quick take out dinner from the bar just outside. The park has great security but it makes you wonder why they need penitentiary style gates to gain access to the site. Yes, just a quick stop in Las Vegas this time, got to get back on the water.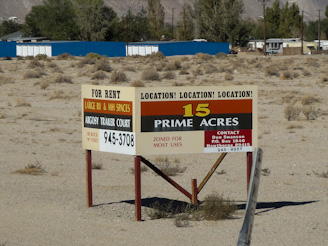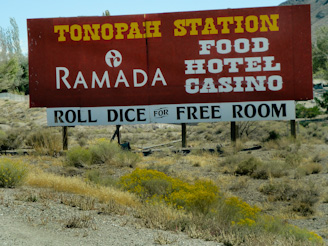 15 PRIME ACRES – LOCATION, LOCATION, LOCATION – This sign (above-left) gave a a laugh along with the one (above-right) that advertises a free room if you roll the dice right. Lots of entertainment along our route that day.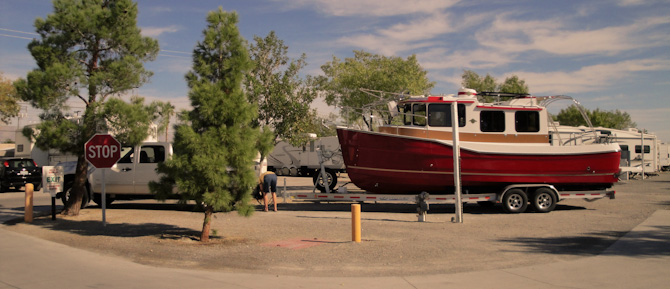 Here we sat in the Hitch'in Post RV Park. Right next to the showers and swimming pool.