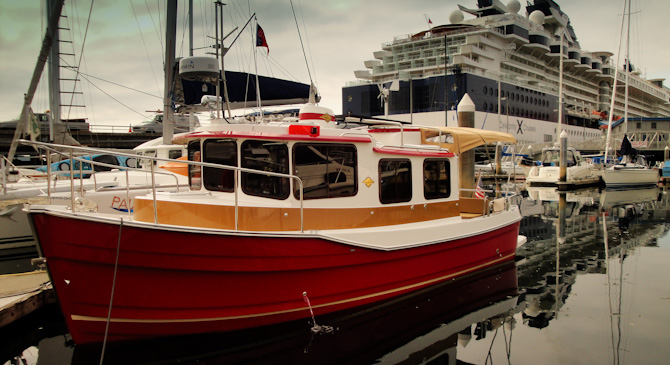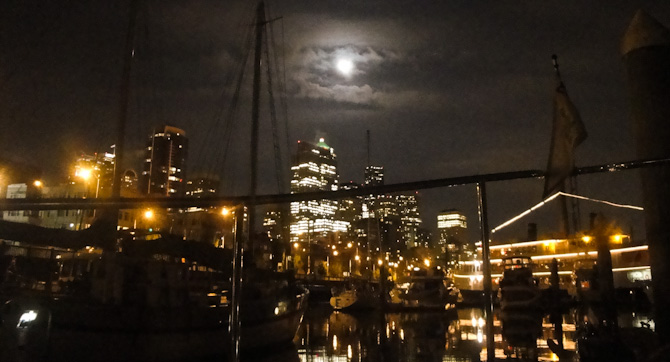 After a walk through the market, with dinner still warm in our tummies, we were treated to a full moon and the bright lights of downtown Seattle. A great way to end our stay on the water in Washington State. We'll take the boat out of the water and drive down to the factory for some minor adjustments to Kismet and while this is being done we'll drive over to the Olympic Penninsula to visit the Hoh National Rainforest. We were not able to visit the rainforest when were were here in 2008 due to unusual flooding that year which washed out the road to the park.

There's Kismet, the little red tug (above) among all the bigger boats in the marina.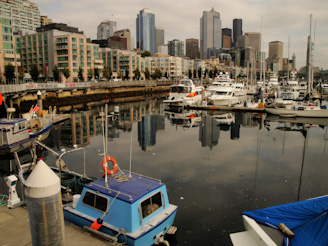 This pile of wood (above-left) appears to be debris pulled out of the harbor and transferred to this small barge. I imagine they pull out quite a lot of logs out of the water, probably on a daily basis.