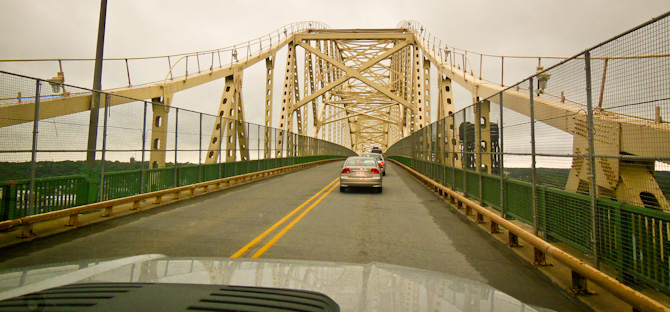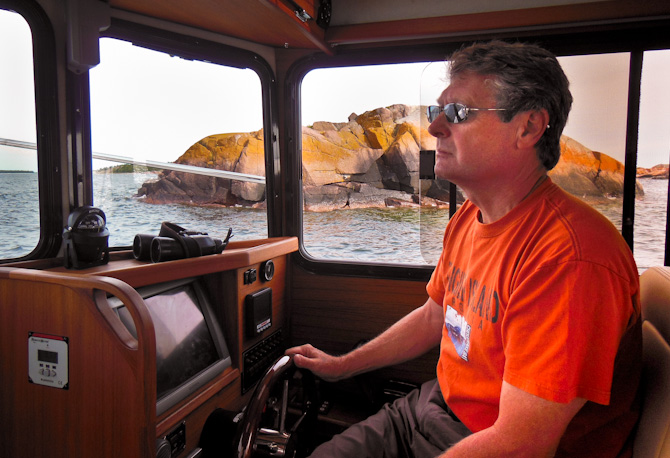 Loading Kismet at Spanish Municipal Marina.
Heading back to Spanish, time to load our boat onto the trailer to drive back to the states. This was the first bad weather day of our trip. No sooner had we got the boat secured onto the trailer and into the parking lot when it started to rain hard. You can tell from the photos how dreary it was during our trip home.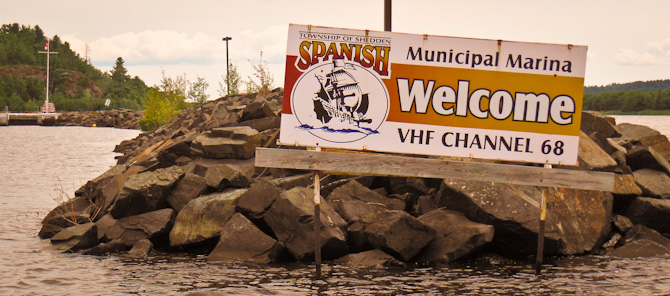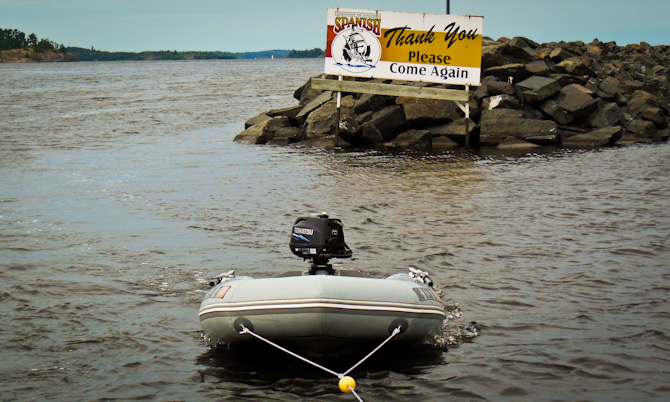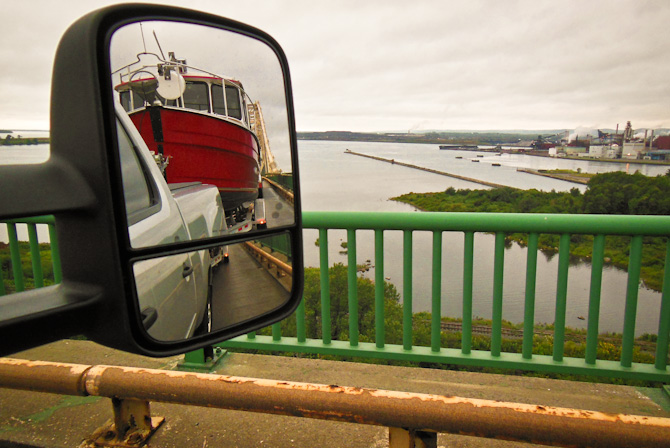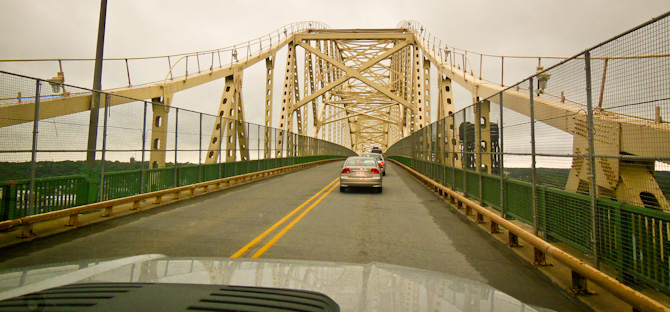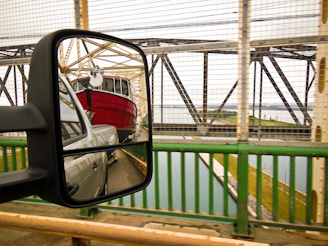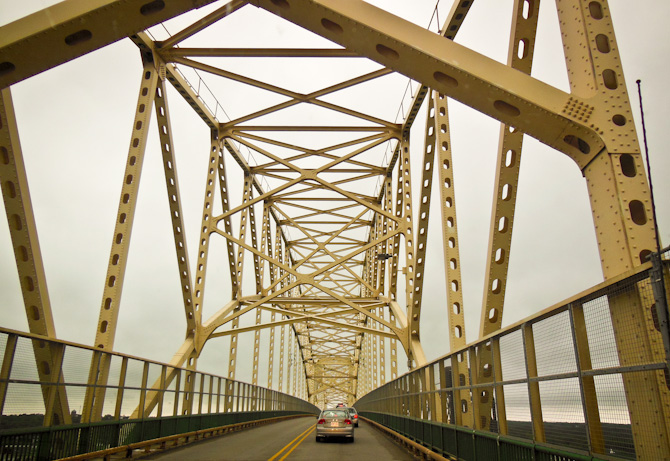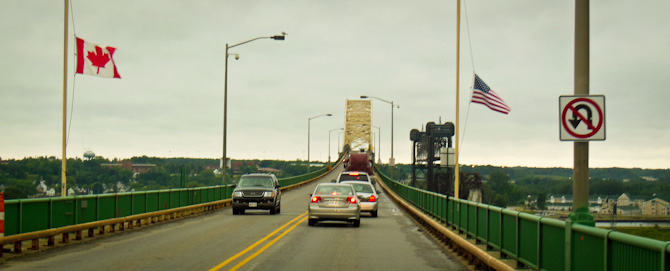 Heading over the bridge at Sault Saint Marie was a little stop and go as we neared customs.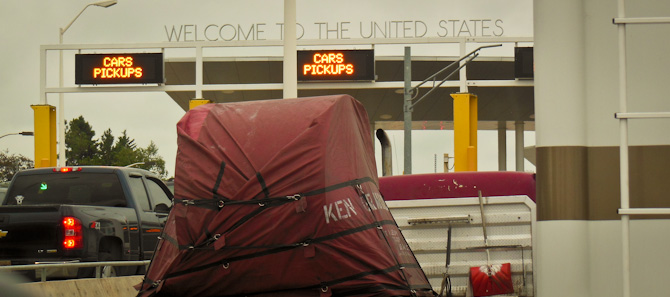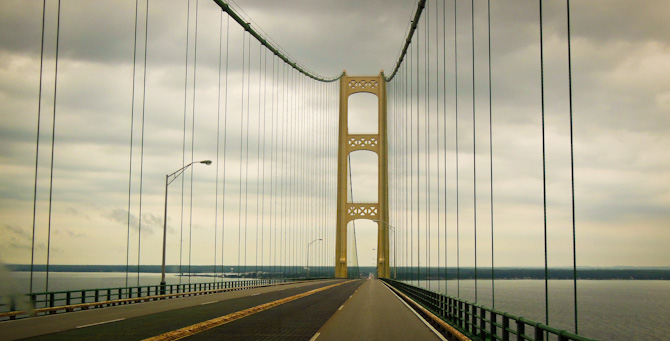 Not long after crossing the Mackinaw Bridge, we were looking for a place to camp for the night and we decided it was time to try an overnighter in Walmart's parking lot in Petoskey. Well, everything went pretty good, we had a quick dinner, thanks to the deli in Walmart, nobody bothered us all night, but it was a little noisy when we were trying to sleep. There is a Home Depot next door and it sounded like they were sawing wood all night long.