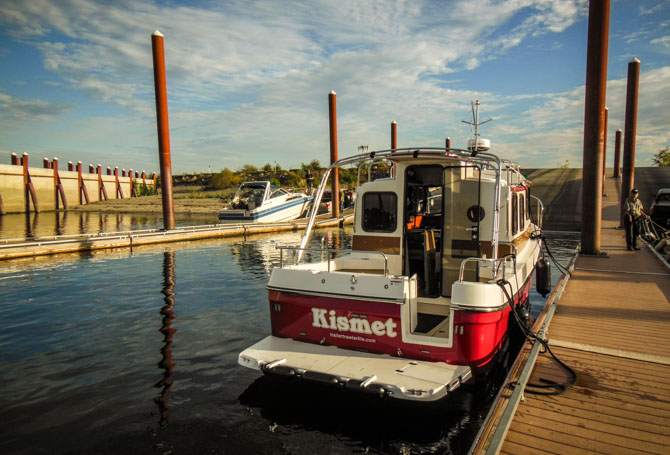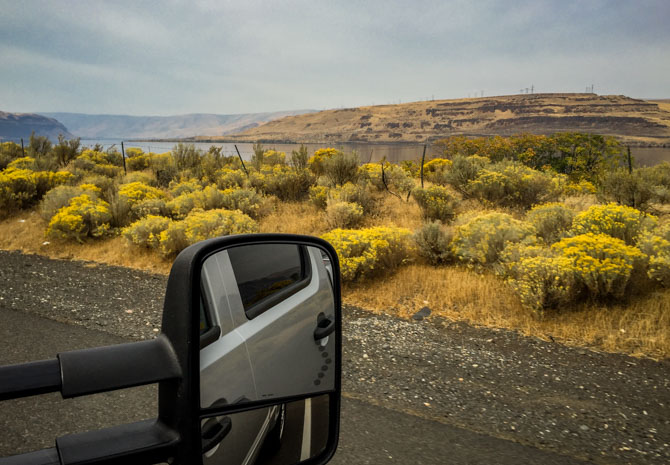 Staging Storing
Whenever we plan a major trip, usually once a year if we can manage, it usually involves what we like to call "Staging Storing." We often need to stage our boat somewhere near our intended future cruising area well before we actually start cruising. Whether it be storage or docking somewhere nearby to avoid weather restrictions, to avoid higher costs, or we think we'd like to take in some interesting activity short of our final destination – making plans to stage and store the boat is an important element of trip planning.
Our cruising plans for the next year will be focused on the Pacific Northwest, primarily Puget Sound and British Columbia. We often take our boat south to Florida for the winter months. In that scenario, we'd take a trip in the fall, to ferry Kismet well away from Michigan and it's brutal winters, to stage and store her in a warmer state, Tennessee or Alabama for instance. Maybe we'll cruise somewhere nearby the staging/storage area before we return home for the holidays. We would never be able to leave Michigan with Kismet in tow in January, after the holidays, with icy snowy roads. That is one good example of staging/storing.
Our trip plans for the Pacific Northwest is a little different, but not much. This year we brought the boat out west while road conditions across the country were still good to travel through plains and mountains to Portland, Oregon. We launched her in the Columbia River a few weeks ago and are living on her at Salpare Marina while we visit with our son, Ross and his family. We will be able to enjoy some quality time with our grandson and help out with babysitting etc. while we are here for five weeks. Then we'll put Kismet back on the trailer and store her while we fly back home. We'll return after the first of the year. After another short visit in Portland, we'll trailer the boat to Puget Sound and begin our winter, spring and summer cruising itinerary, with a few flights back home to check on stuff.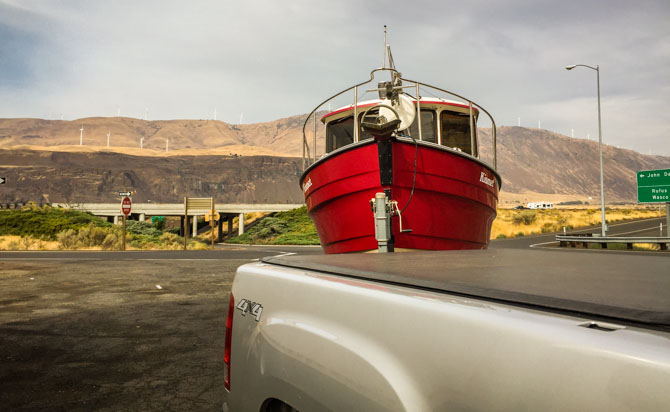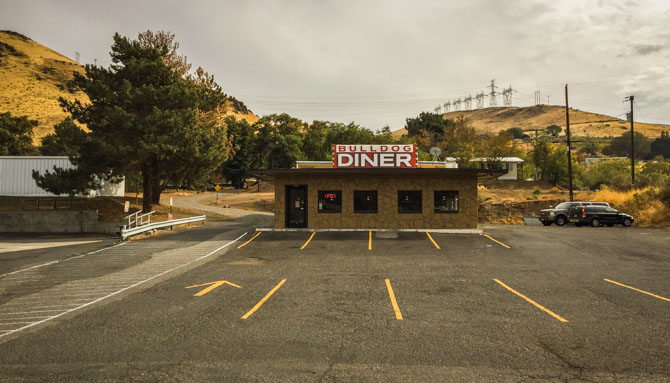 Our lunch stop on our final day on the road was the Bulldog Diner. What a treat. Fresh and homemade are the right words to describe our experience in the very small town of Rufus, Oregon. right off U.S. 30.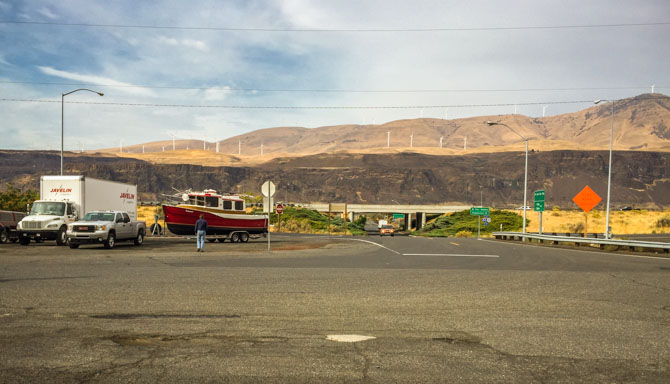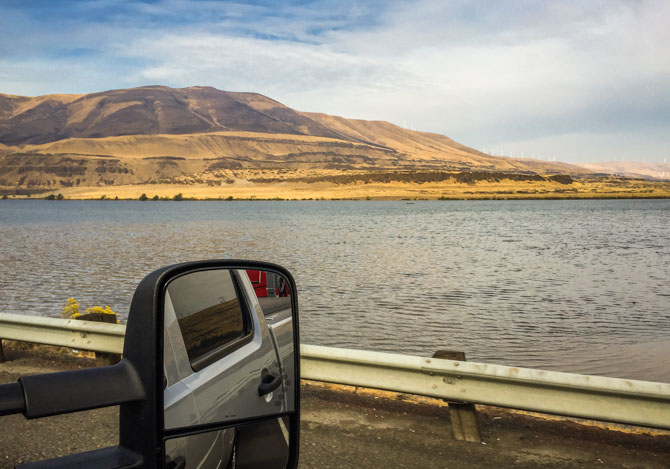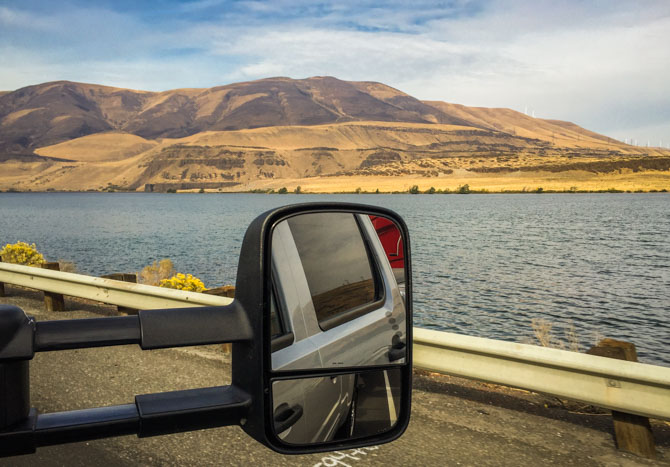 We tried to time our arrival in Portland to well before sunset so that we had plenty of time to unload Kismet into the river and get her to the marina before dark. Portland has one of the best boat launch facilities we have ever experienced, M James Gleason Memorial Boat Ramp on Marina Drive. We are getting fairly quick at launching Kismet now, so in no time she was in the water and Jim was at the helm, pointing her bow to the marina only a few miles away, while I drove the truck to meet him there.