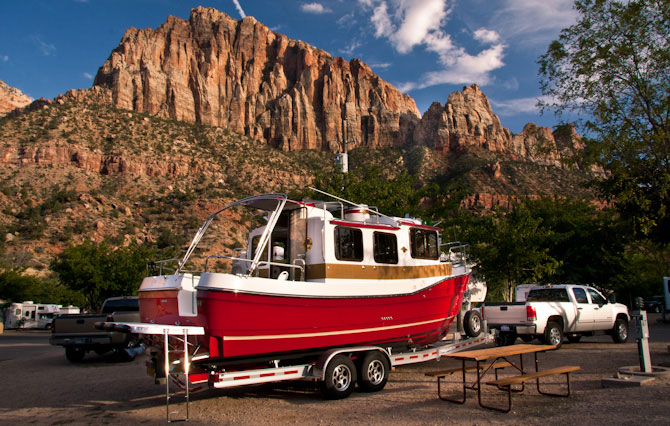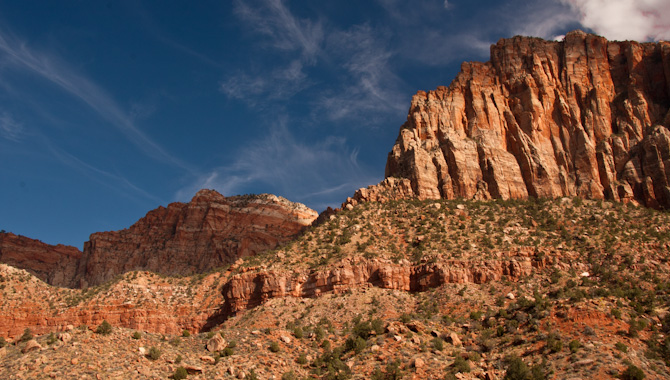 Finally getting into the rockiness of Nevada, Utah and Arizona. Our goal is to arrive at Lake Powell beginning of the week and we've picked a great driving route that will allow us some arid vistas and views. Although we're not really stopping to sightsee along the way we've enjoyed driving through the territory we've covered so far. We left Las Vegas this morning with much anticipation because we're heading to Springdale, a small tourist town just outside the entrance to Zion National Park.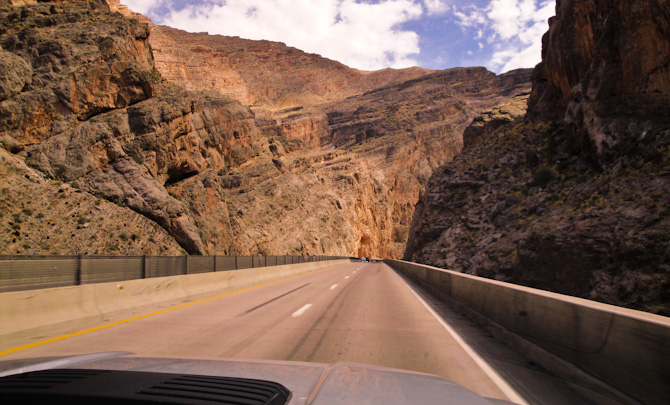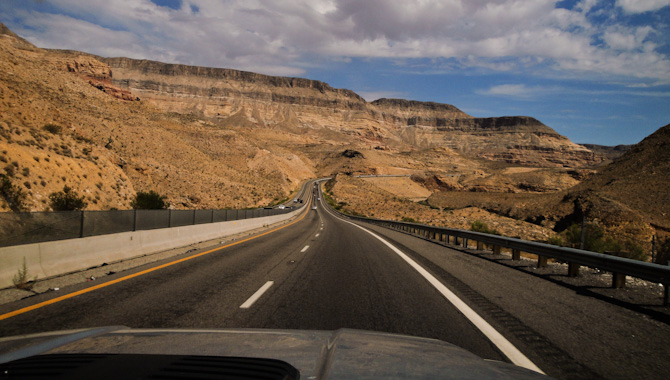 Initially we thought we might camp out in the park but after reading a few cautionary signs about the size of vehicles that can drive through the park we decided to stop at an RV park in Springdale instead and think about whether we really wanted to drive through the park or go a longer, less scenic route. Good choice as it turns out since we had a chance to walk around the town and we enjoyed the RV park which was right on the river. Jim also talked to another camper parked right next to us who was trailering an RV close to our size who had just driven through the park and thought we'd do okay with the boat.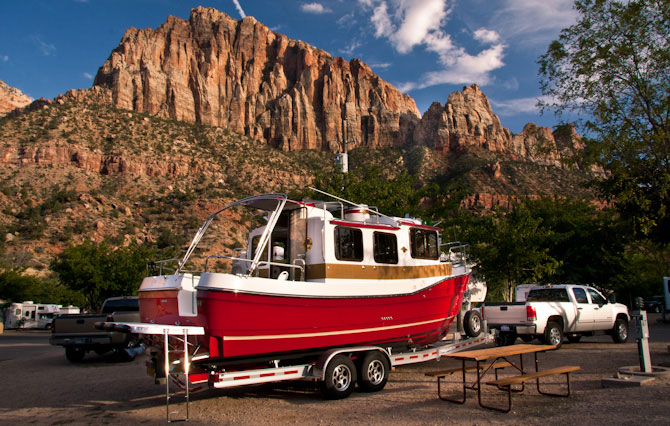 Our campsite had a spectacular view of this rocky mountain. Not bad!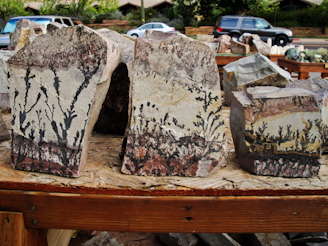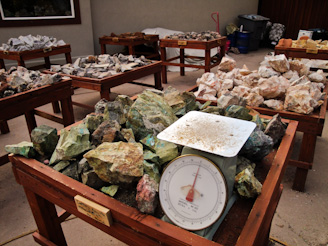 A couple of these rock shops caught our eye when we were driving through Springdale, Utah looking for the RV Park.