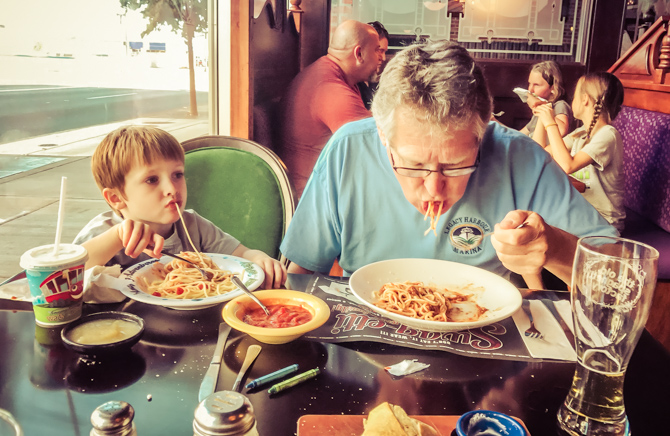 3.

Out of the Wild and Into City Life – Tacoma, WA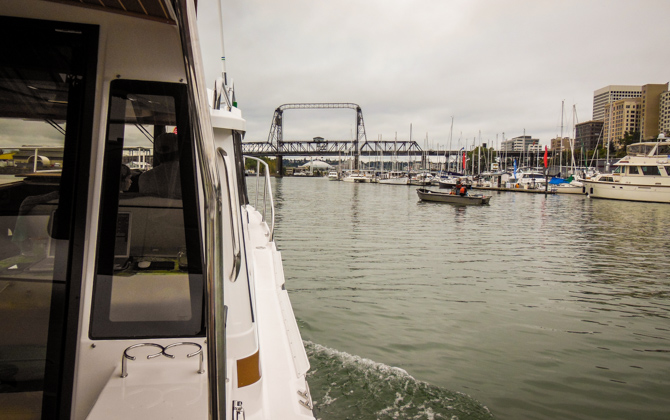 Lots to do with Silas in Tacoma! –
By Thursday, knowing that Silas would be ready to burn up some pent up energy, we headed to Dock Street Marina in Tacoma. Just cruising into the busy port gave Silas some maritime visual stimulation. He asked lots of questions about his surroundings at the busy marina – all day long.
After docking, we gathered up the accumulated garbage bags to dispose of, and walked a short distance into town. One nice thing about Dock Street Marina is its close proximity to a fairly vibrant harbor town. We wanted to take Silas to Tacoma Children's Museum, where he could hang out with kids his own age.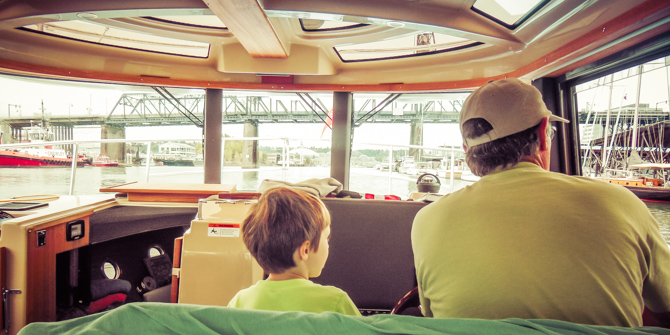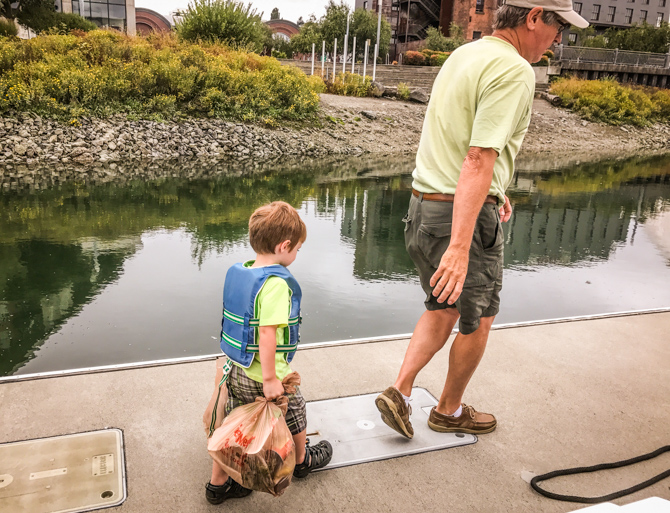 Products from Amazon.com
‹
›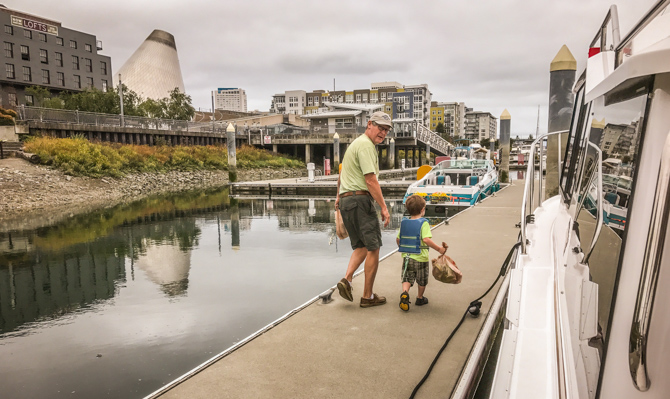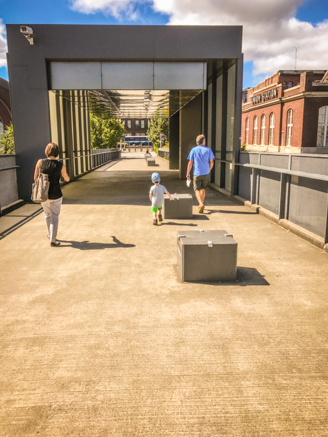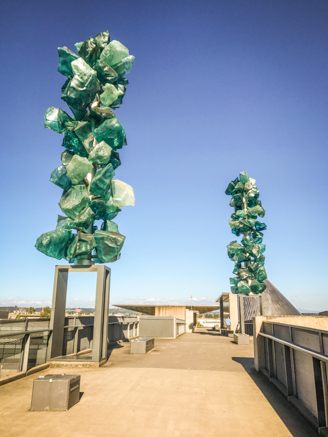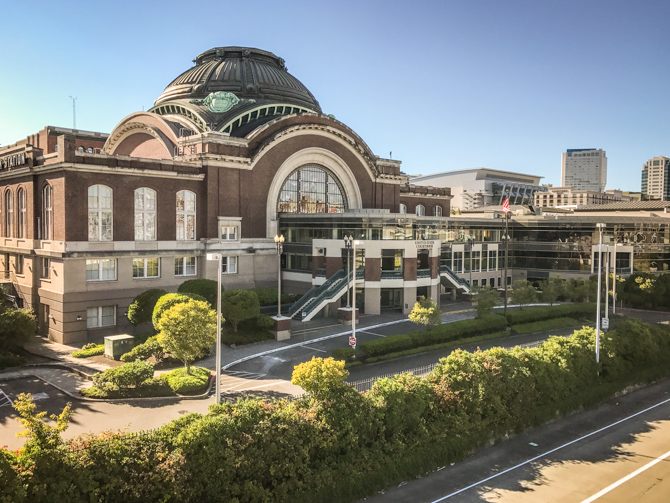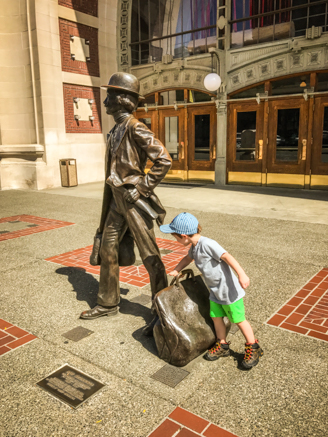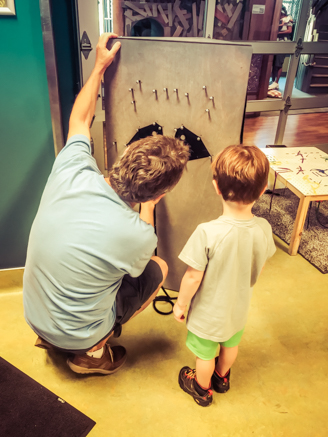 Silas had fun at the museum, which was more of an inside play ground chock-full of activities.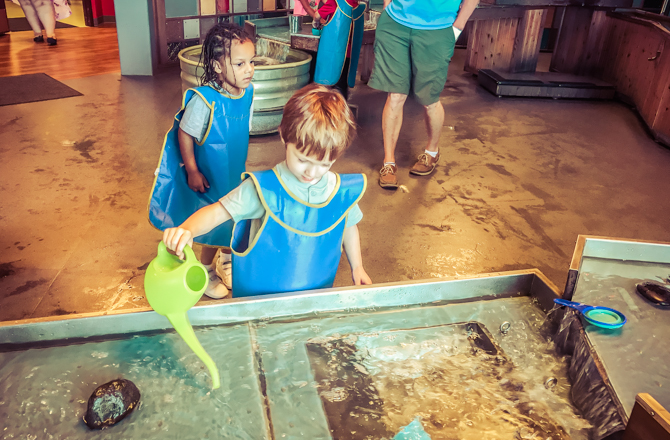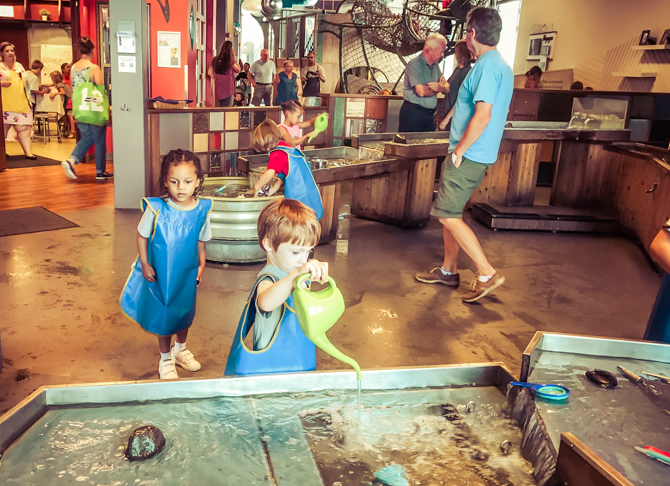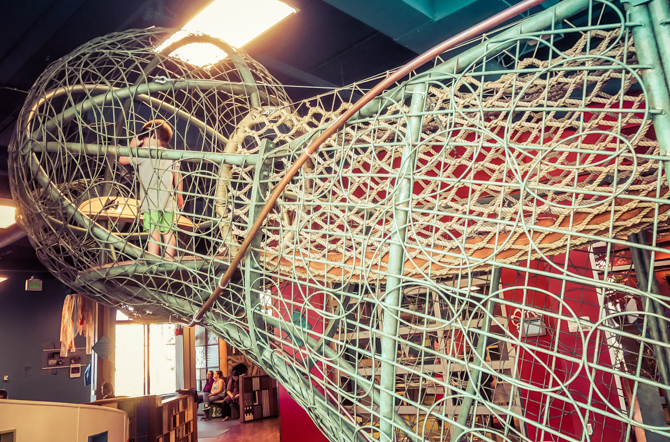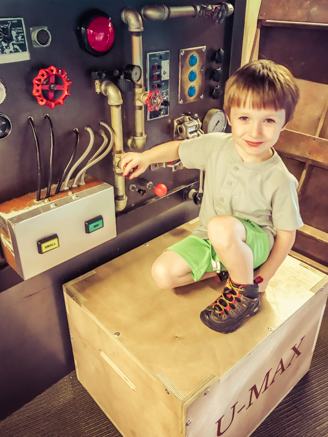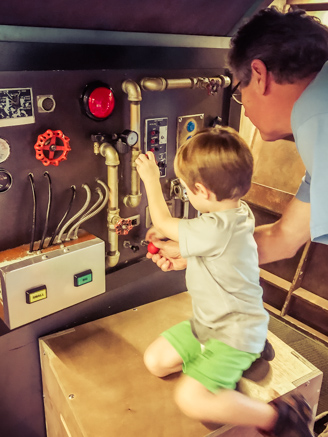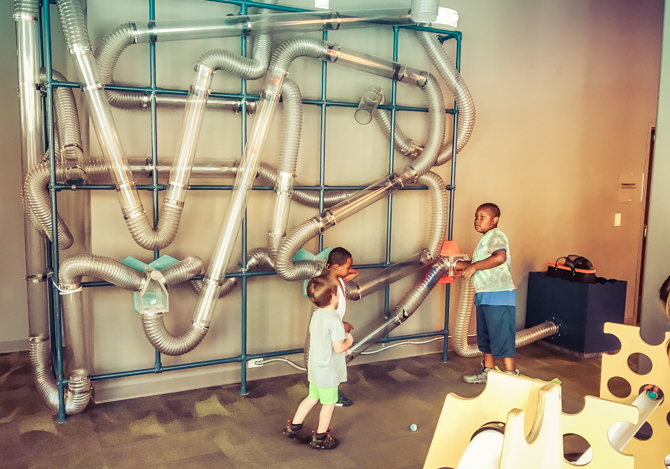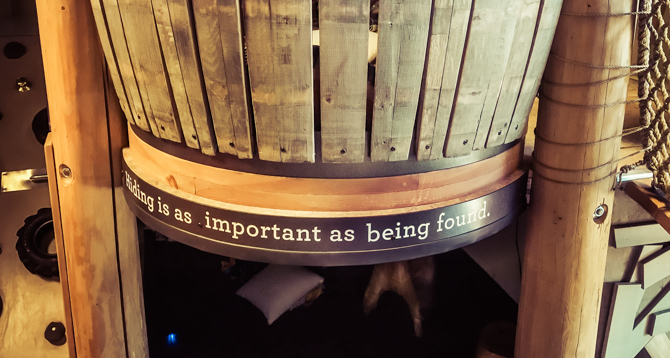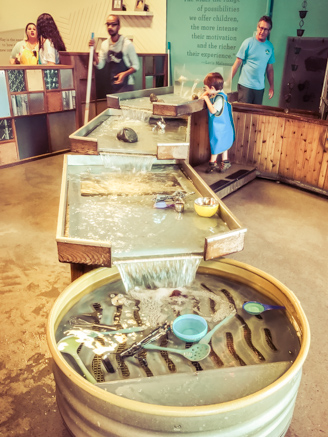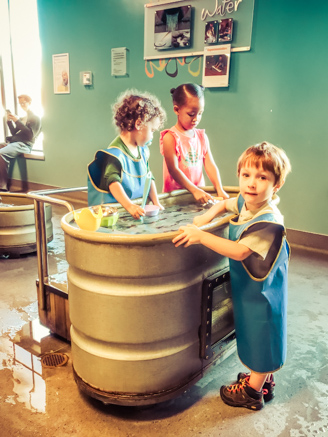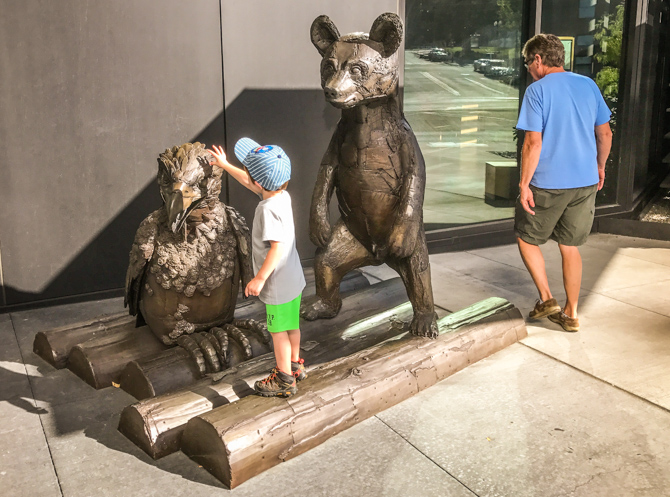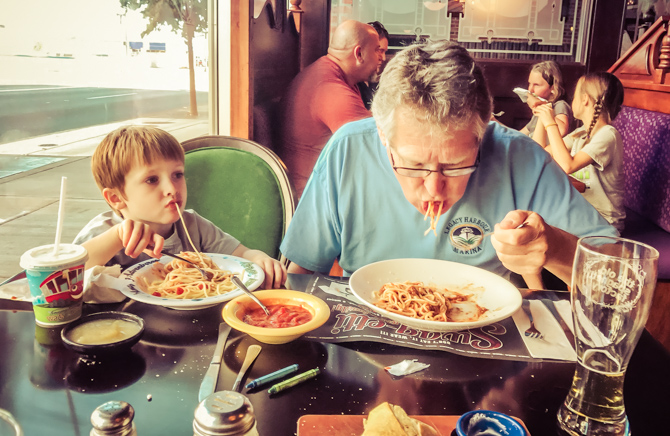 We had all really worked up an appetite by that time, so next we headed over to The Spaghetti Factory for a late lunch followed by ice cream. Perfect ending to a busy day in Tacoma.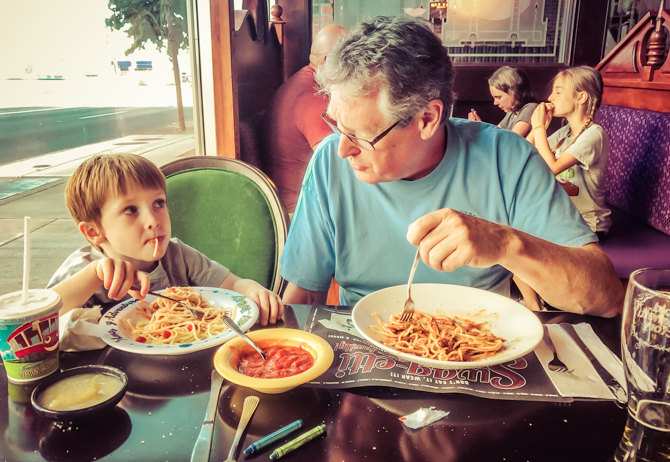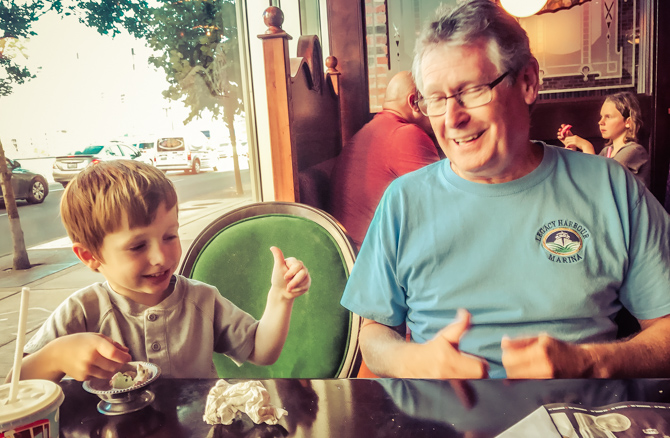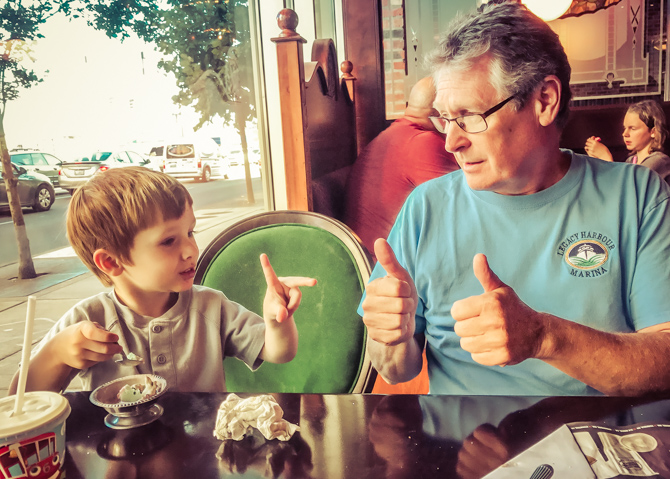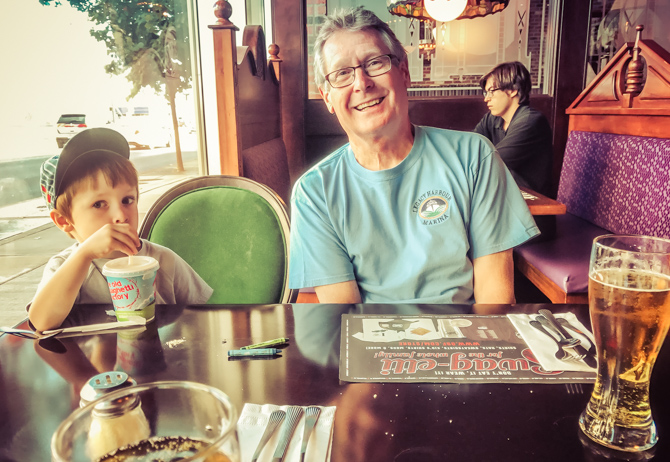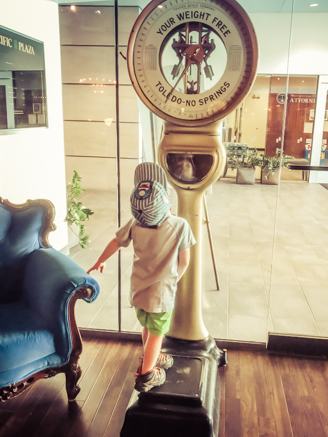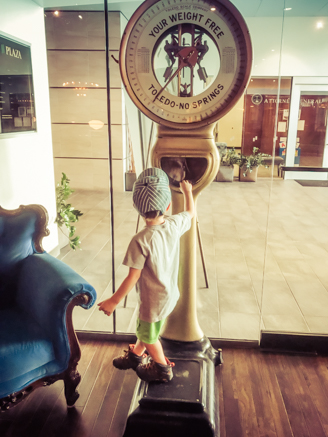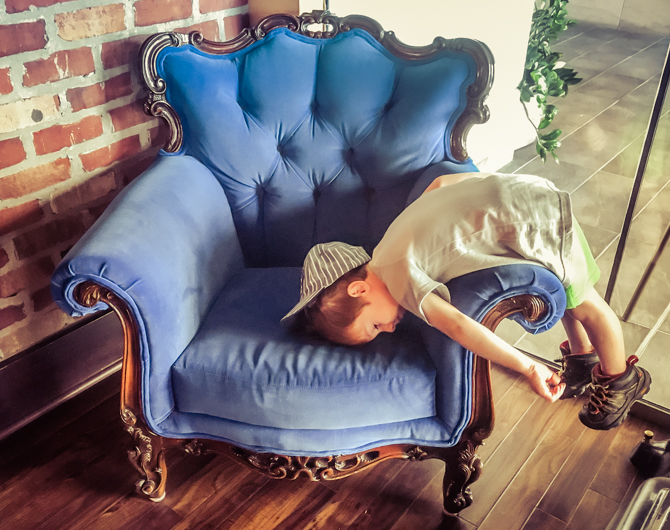 If the above photo is any indication, I think we can safely say we were starting to wear him down.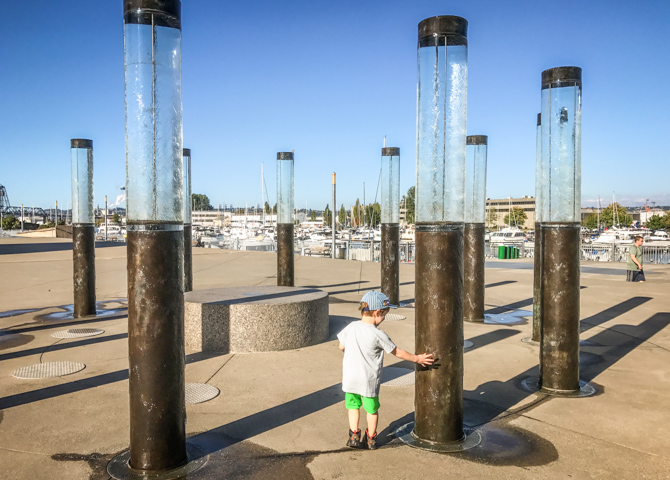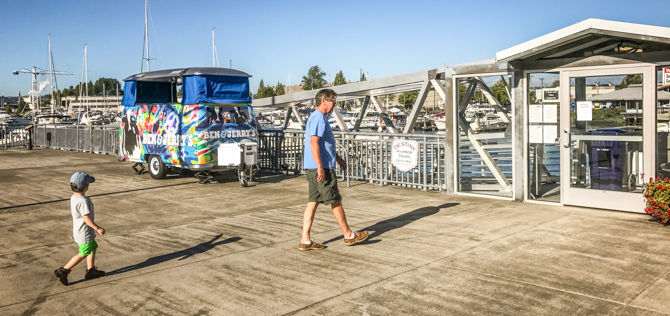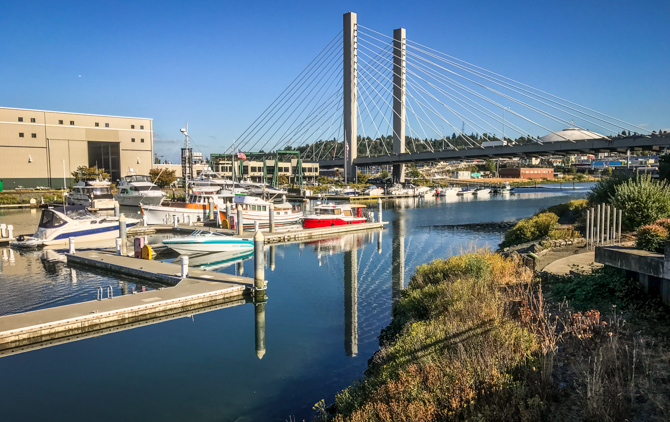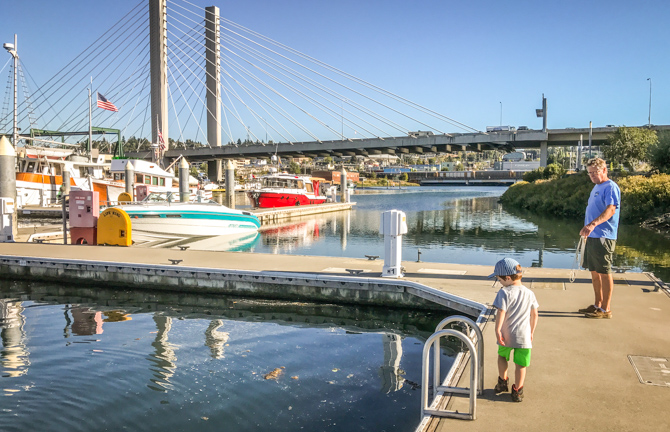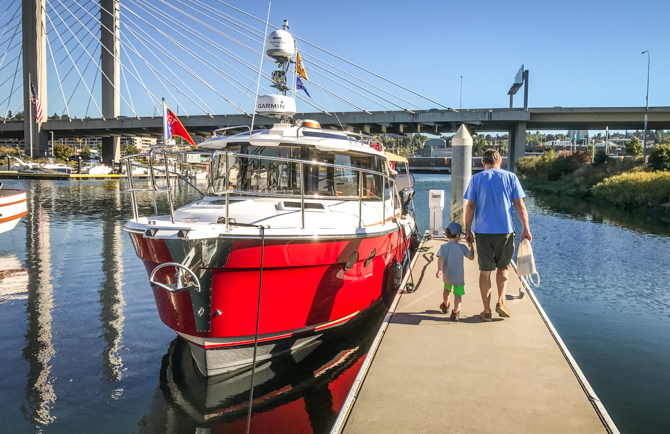 The next day, on our way to Des Moines, Silas asked to see the engine. Because he likes to know how things work we told him we would when we got into port – the engine had time to cool down. Silas helped me rinse off the weeks worth of dirt and salt water. I had a brush with soapy water, Silas used a rather large squirt gun. The boat was clean and both of us were completely drenched from clowning around.
Then we made cookies!
Later that afternoon, we decided it was time to show Silas the engine and review how it worked. I have to say for an almost 4-year old, he sure has a grasp on the mechanics of what makes a boat move. We must have spent an hour or so going over all of the engine components and just as I'm ready to close the engine hatch Silas says…."No wait! I have one more question!"
And this is why we think Silas is turning into an avid mariner, at the very least a mechanical genius.
He never worried, complained or acted up the whole trip. Seemed like it was a natural for him to live on a boat. It was bittersweet when our week came to an end and Silas had to go back to his parents in Portland. Bitter in that our week together had come to an end, but sweet because we will always have wonderful memories to look back on of our week-long boating adventure.
Goodnight and Sweet Dreams, young Silas! You were an excellent First Mate, honorary Captain and Chief Cookie Monster. Can't wait for our next boating adventure!