Can't think of a better location than Gig Harbor, Washington for PNW MTOA group of boaters to come together to laugh, share and learn. We never felt the "odd man out" (being from out of state) with this group of boaters, we got a big, warm welcome, right away, from everyone we met and the group is just small enough that it really was possible to spend time with almost everyone to hear boating stories and/or tips. We had so much fun, we think we'll have to come back in two years.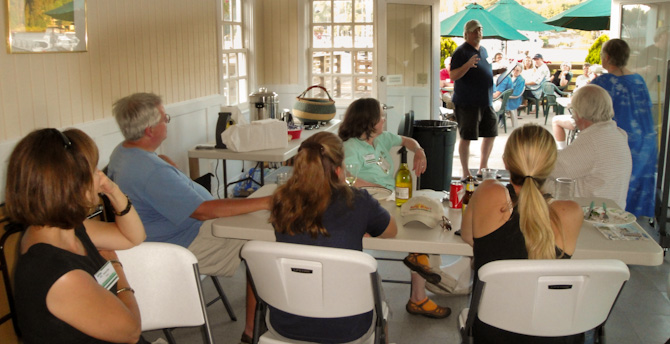 Bill Stults hosted the rendezvous and worked hard at making things run smoothly.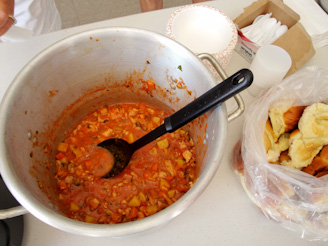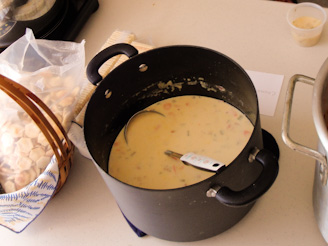 One of the highlights of the MTOA event, for us at least, was the chowder cook off. Debora (below-left) won with her pot of chowder (above-left).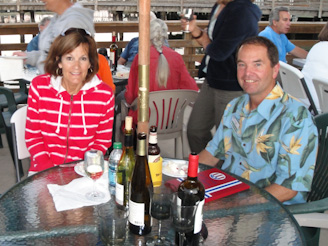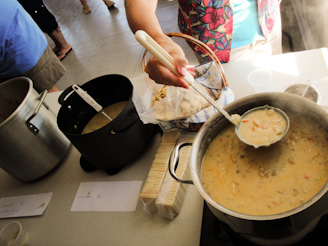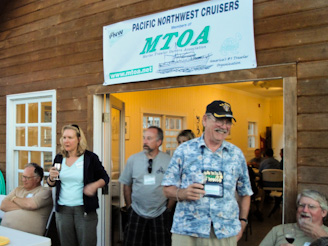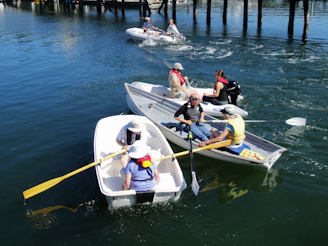 There was a happy hour, pot-luck, blind dinghy race and a VERY entertaining and impromptu demonstration on how to clean a gooey duck (also given by Debora, below).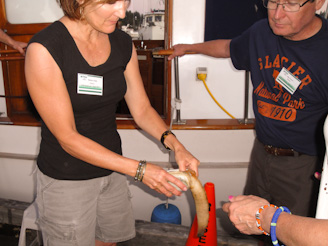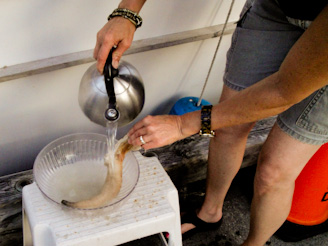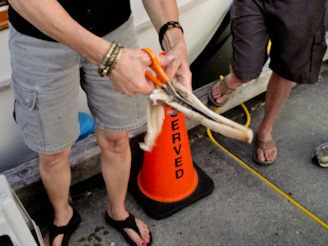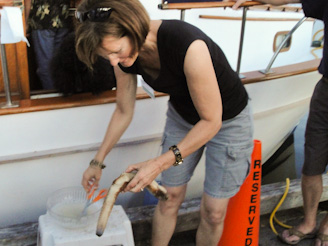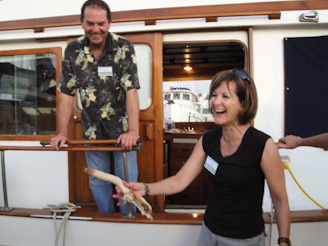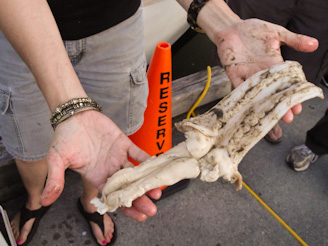 Mike and Debbie, recipients of the annual MTOA Member of the Year Award-2011, enjoyed and shared the "turtle" cake made just to celebrate their achievement. Below, Mike and Debbie dispense the coveted turtle pins to all who either won a contest or gave a demonstration or seminar.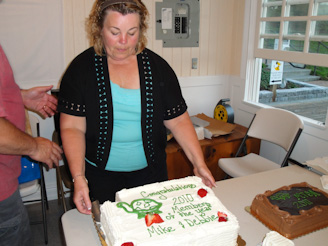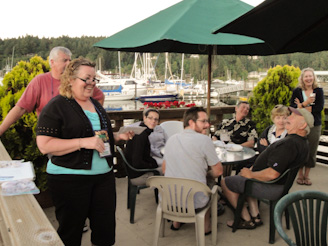 One of the first people who welcomed us to the group were Sue and Bruce (below-left) seen here on their Meridian Star, a North Pacific trawler. Our parting shot of Bill shows him still working, cleaning up the patio where all the festivities were held.