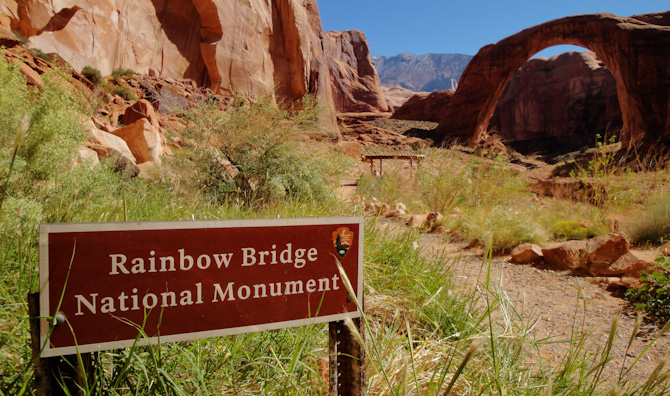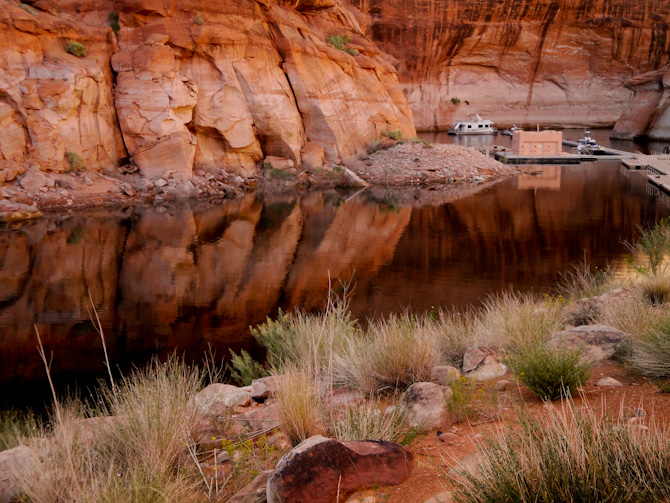 We arrived at the bridge late morning after a beautiful ride through the Forbidden and Rainbow Bridge Canyons.
Rainbow Bridge is the world's largest known natural bridge. It was once a solid wall of sandstone. During flash floods, water filled with sand scoured away both sides of the buttress. Eventually the stream penetrated the rock and began to flow through and widen the new opening. The erosion of Rainbow Bridge continues today.
For centuries, Native American Tribes and Nations have nurtured a sacred connection with the bridge. Even today, the Navajo, Hopi, San Juan, Southern Paiute, Kaibab Paiute, and White Mesa Ute maintain cultural affiliations with Rainbow Bridge.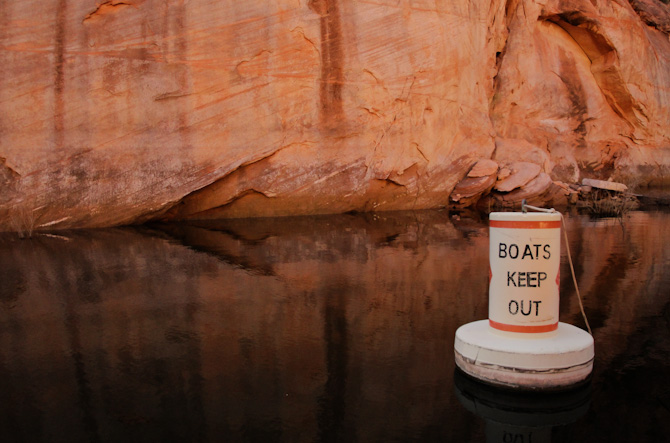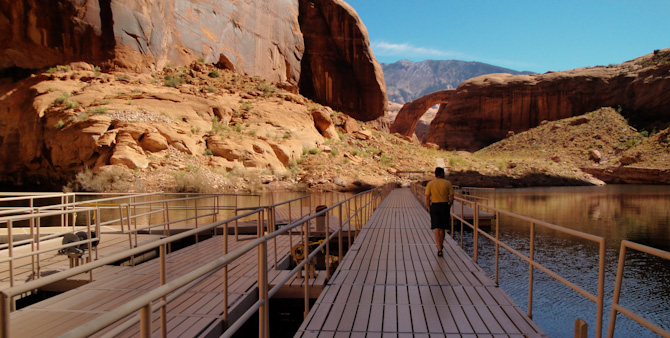 As we walked down the dock we got our first glimpse of the Rainbow Bridge.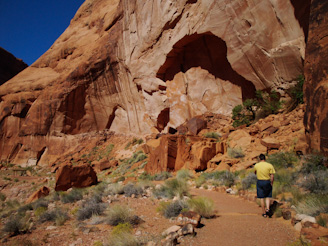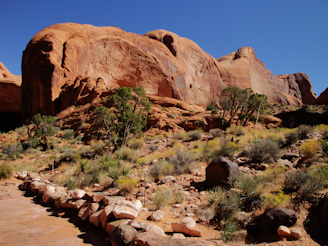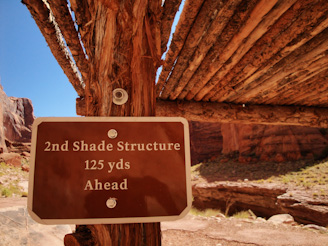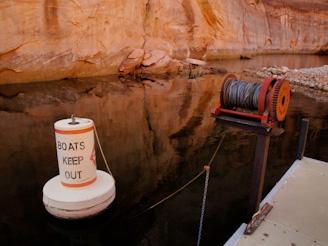 It gets so hot in the summer in Lake Powell they built these shade huts, to provide relief from the sun to the many visitors to the Rainbow Bridge, and even tell you how far away the next one is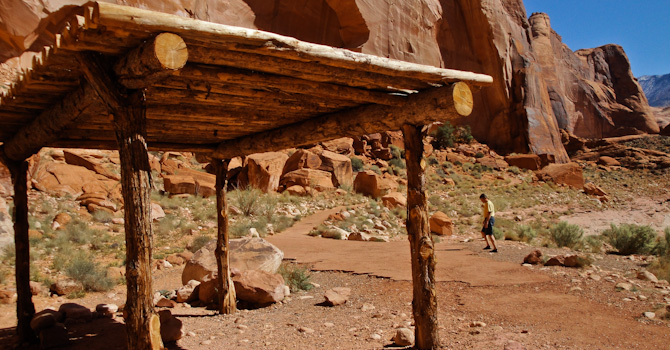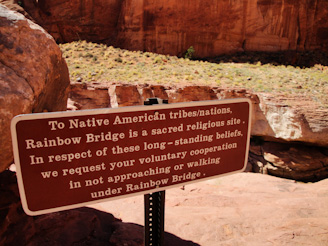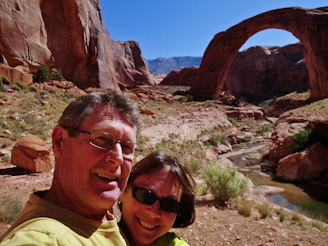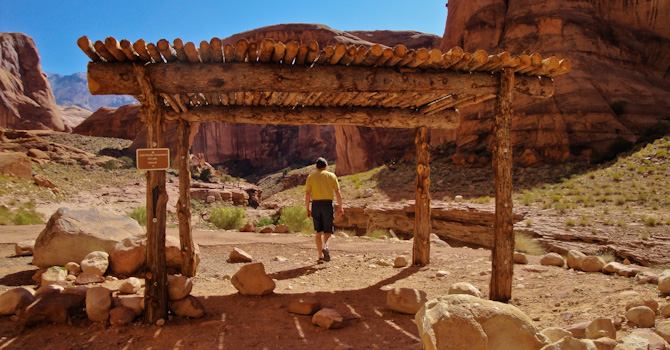 From the base to the top of the arch is 290 feet, nearly the height of the Statue of Liberty. It spend 275 feet across the river.