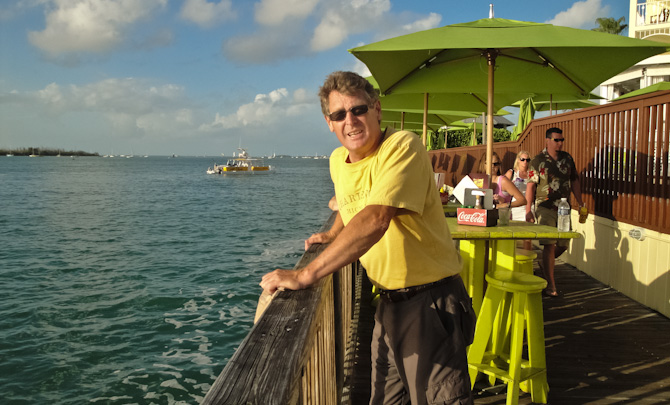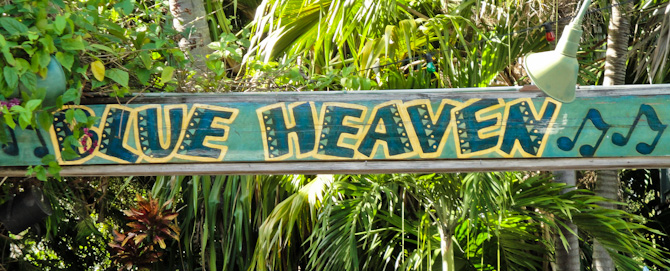 Not only does it boast a colorful, tropical splendor but Key West is a little unconventional with its kooky signs and unusual, creatively painted or put together, bikes and vehicles.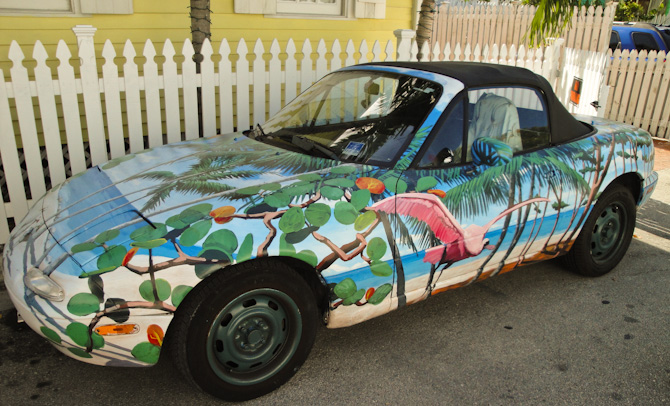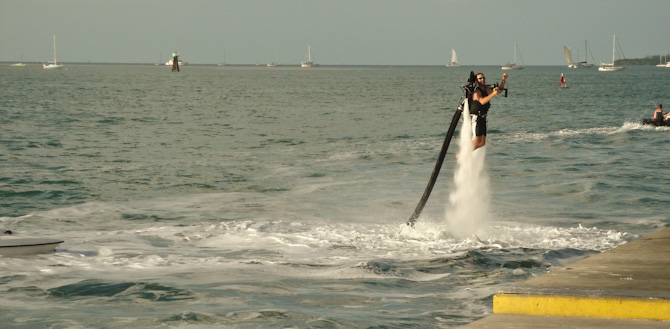 Here is something new we saw in Key West this year. Not sure what to call it but doesn't it look like fun?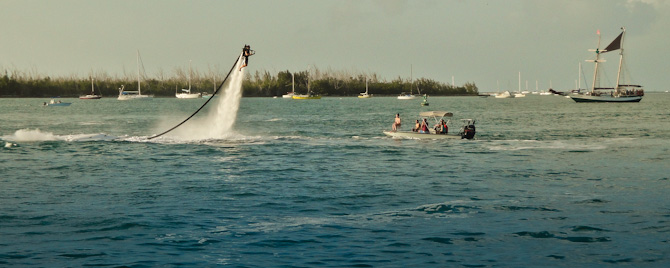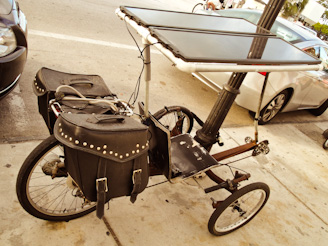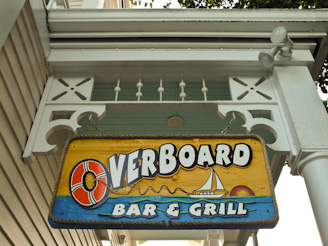 A solar bike with storage to boot. Who would have thought?  Lots of sunshine in the Keys, so why not?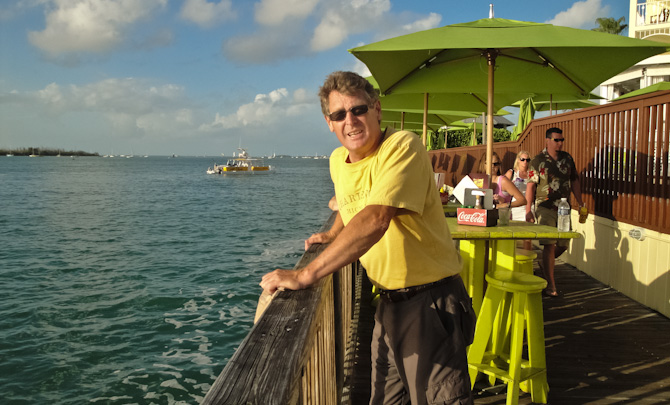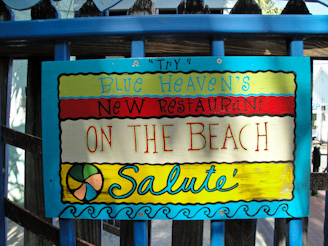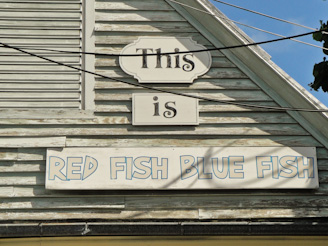 One of our favorite signs in Key West, Love Lane.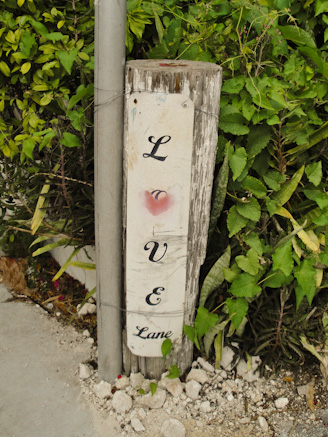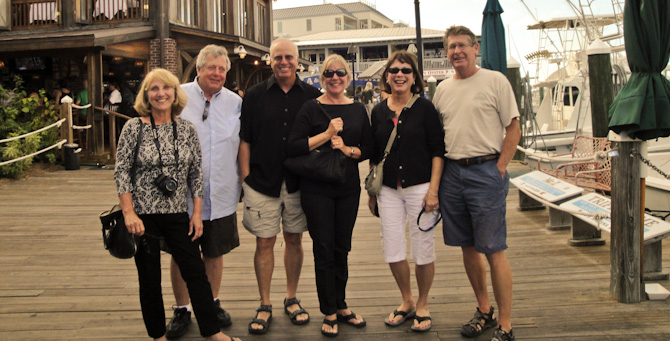 The crew on Illusions (Ranger Tug R27), Mike and Jess arrived in Key West with their friends, Ginny and Dave. Of course this called for a night on the town, eating, walking and shopping.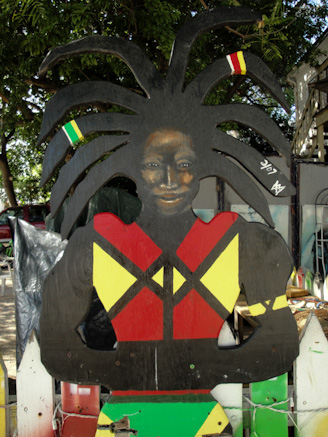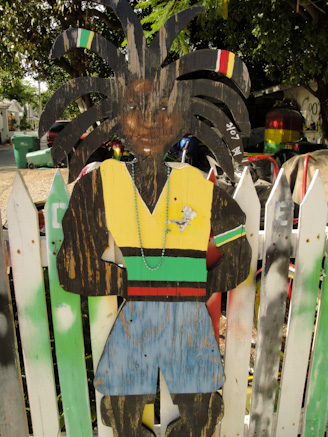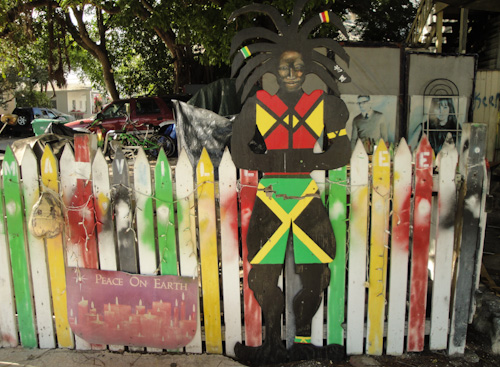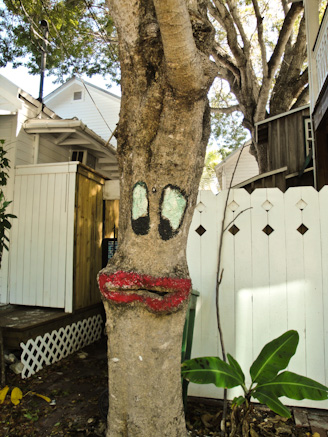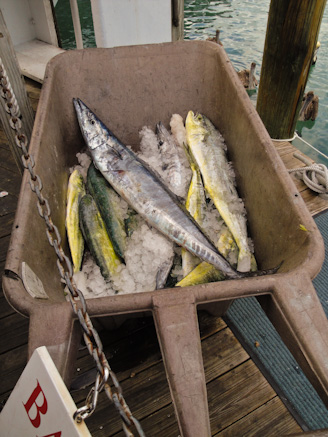 It's rare to walk the docks of Key West at the end of the day and not see fish being cleaned and gutted. The pelicans are always in attendance to snack on the discarded scraps.