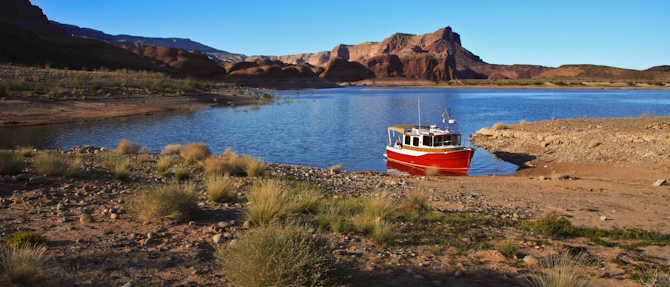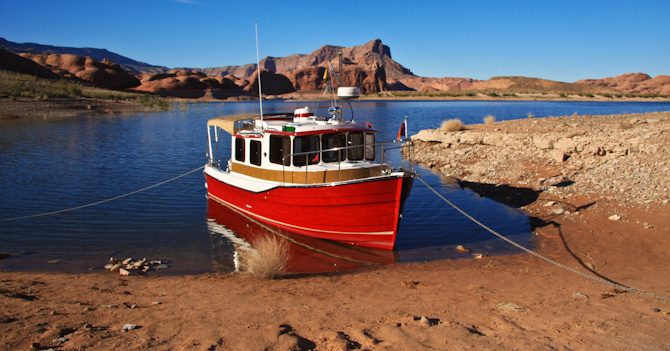 On our fourth day out, we found the well protected, but wide open, Oak Bay for a couple night stay, we shared a beach with only one other houseboat. This is one of the most popular bays for boaters in Lake Powell. Today we were more comfortable with picking a spot on the beach and it only took us a few minutes to tie ourselves down, mostly because we'd left our lines and spare anchor tied in place on the boat.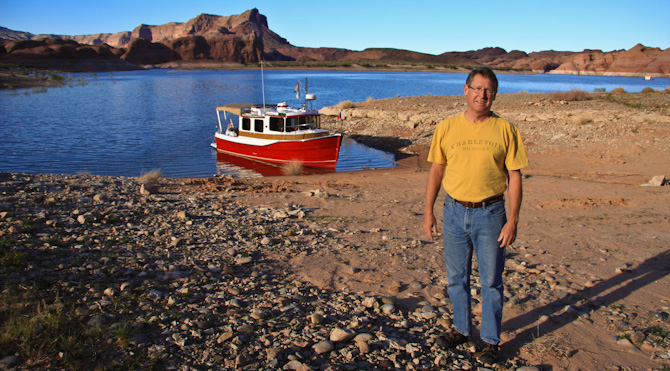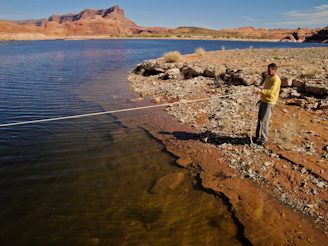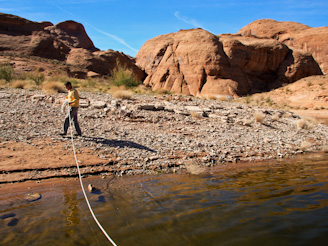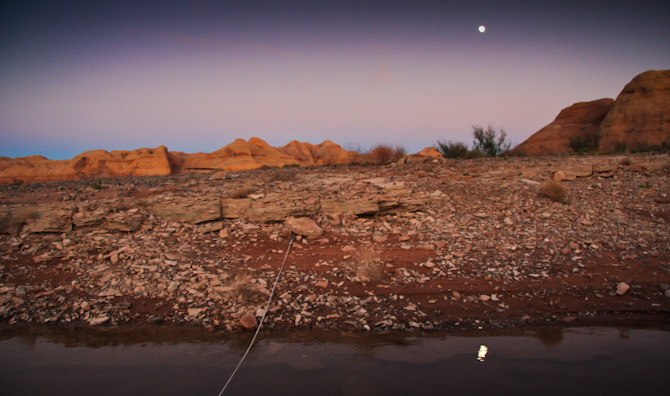 Most days, we'd leave our beach anchorage to explore new canyons. Later, about mid-day, we'd start looking for a new beach campsite, early enough to enjoy our new surroundings and take in the Technicolor sunsets. At night, we were mesmerized by the bright, almost full, rising moon which grew bigger every night over the luminous, orange rock, formations until the darkening reddish-yellow glimmer of the rock diminished and the light of the moon alone lit up the canyons in a cool, midnight blue glow.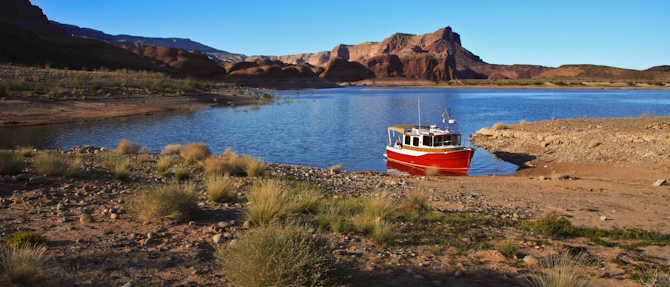 We did leave the first morning to cruise over to see the Rainbow Bridge National Monument, located nearby, but decided to come back to the same beach if it was still available. We really didn't have to worry about this too much because we knew there was plenty of room in the bay to beach camp several places, but we were in luck, there was still only one other boat there and our spot was still available. We liked this spot; as you can see it provided a natural, little, u-shaped harbor for Kismet.