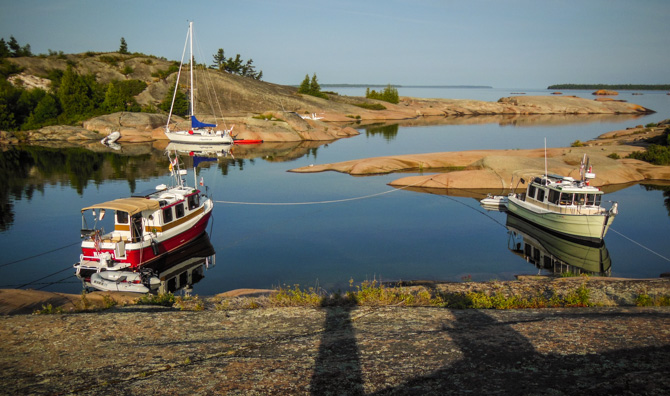 Two Ranger Tugs on the Rocks – North Channel, Canada
Coffee tasted extra good high up on the granite rocks this morning. Jim and I discussed how long we should stay in this spot at South Benjamin Island before we headed to the Ranger Tugs Rendezvous in Little Current – we both agreed, it might be one of those long three-day stays. We only have five days before we need to be in Little Current for the rendezvous and sometimes it's just not as relaxing to move every day or two to cram several spots in. We figured it doesn't get much better than this and we should stay put.
We are anticipating the arrival of another Ranger Tug, Illusions. We have been corresponding with friends Mike and Jess for several months planning where we'd meet while we were both in the North Channel for the rendezvous. It's a good thing we agreed on South Benjamin on August 2nd ahead of time by email because we had no phone reception and could not raise the crew of Illusions on the radio. Soon there will be two Ranger Tugs at South Benjamin Island.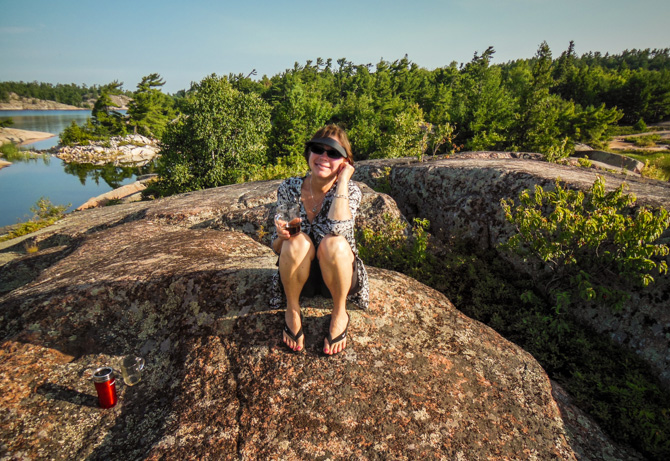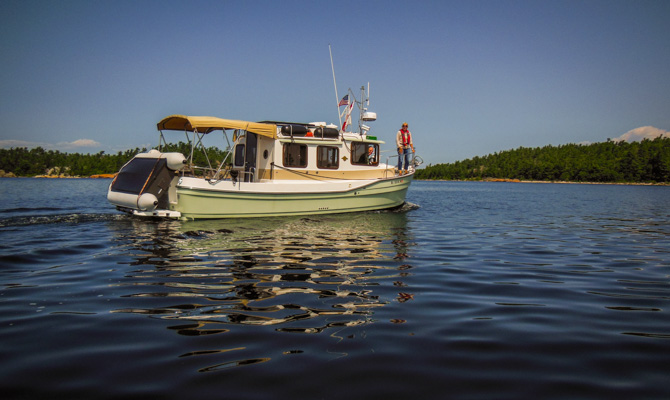 Finally, Jim was able to get Mike on the radio this morning and we heard they were just a few miles away. We hopped in the dinghy and went outside the channel to greet them.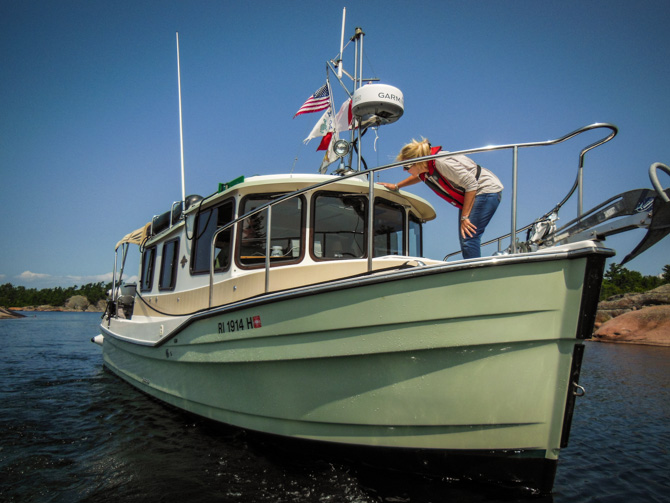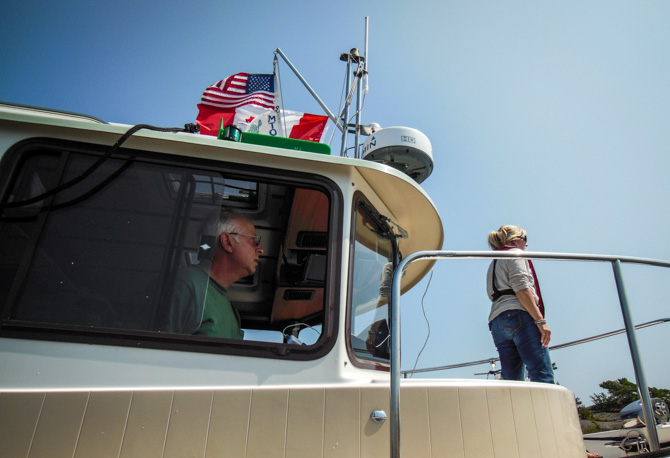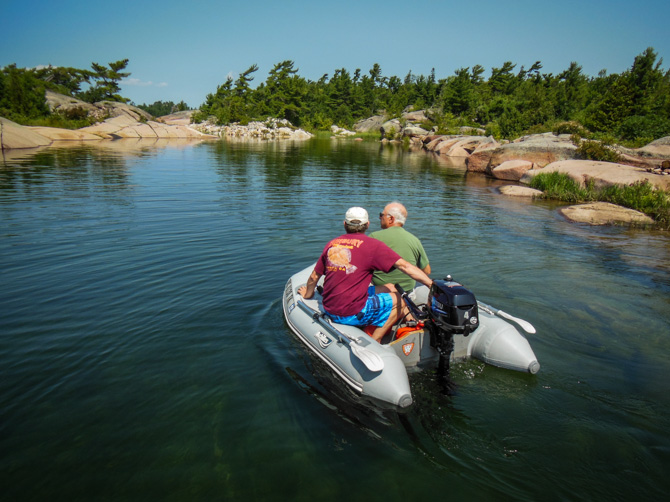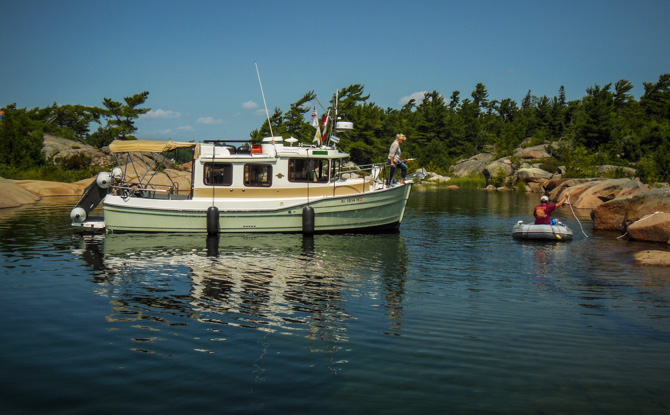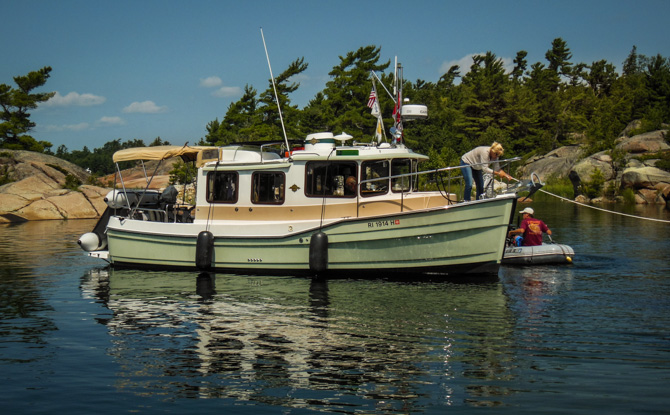 Jim guided Illusions into a spot right next to Kismet with the dinghy and helped them secure their lines. It was funny because during the process a crowd of people showed up from over the rock near their boat, they all hopped into the water and swam between our boats to the rock behind us. We had to remind ourselves about the Canadian Civic Holiday being in full swing and it would probably just get busier.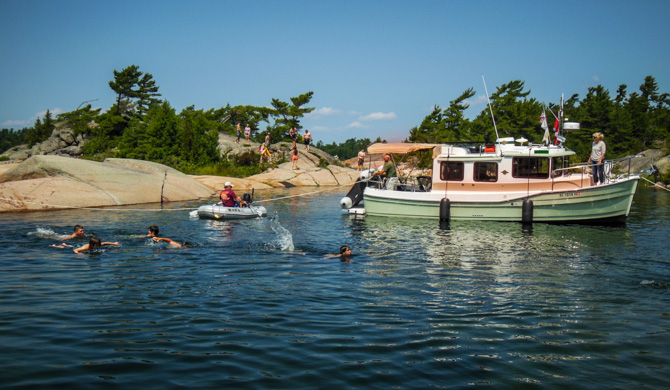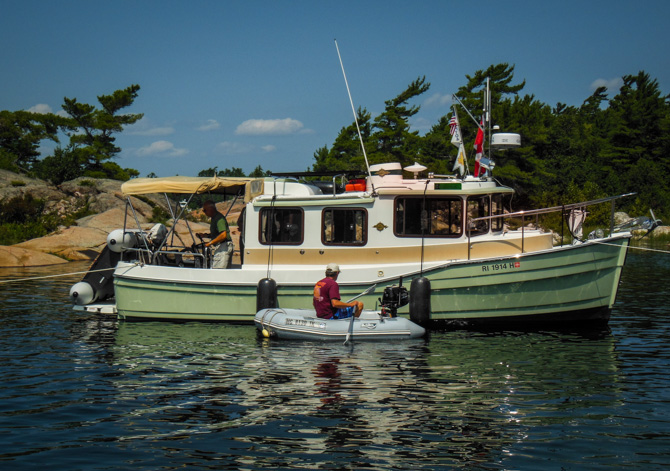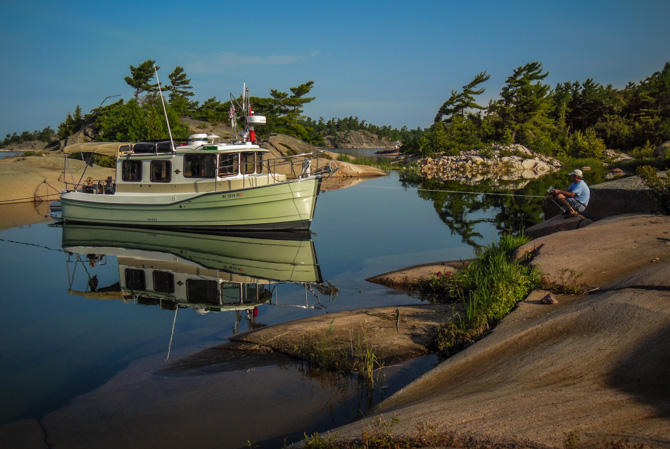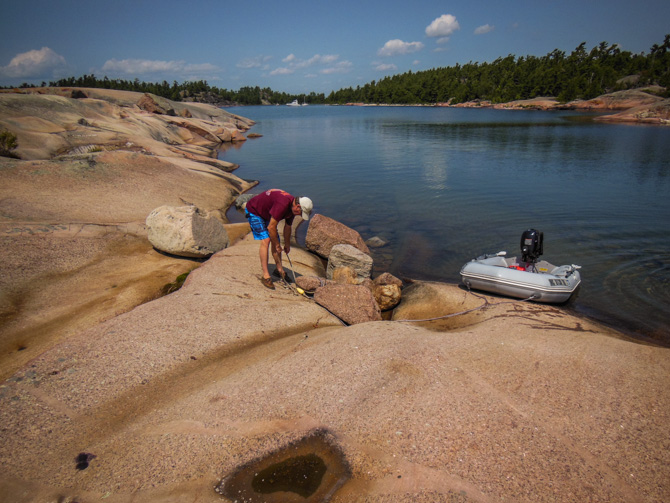 First order of business was to dinghy, along with Mike and Jess, over to the island across the channel for a view of our boats tied up below.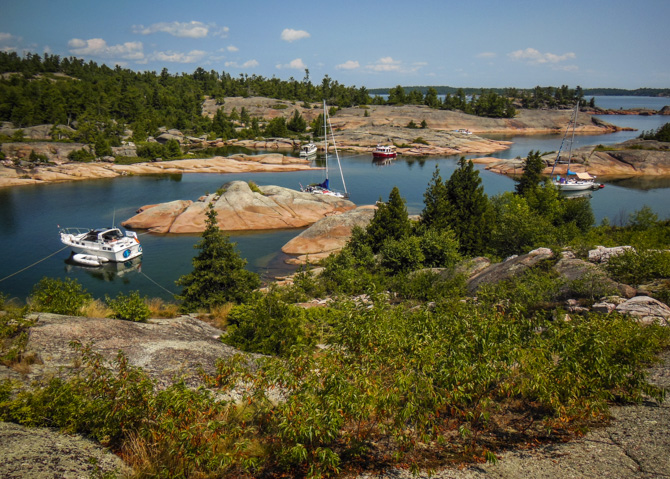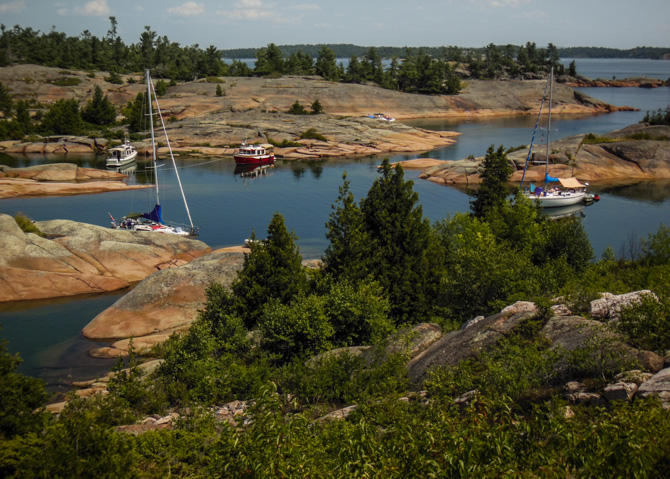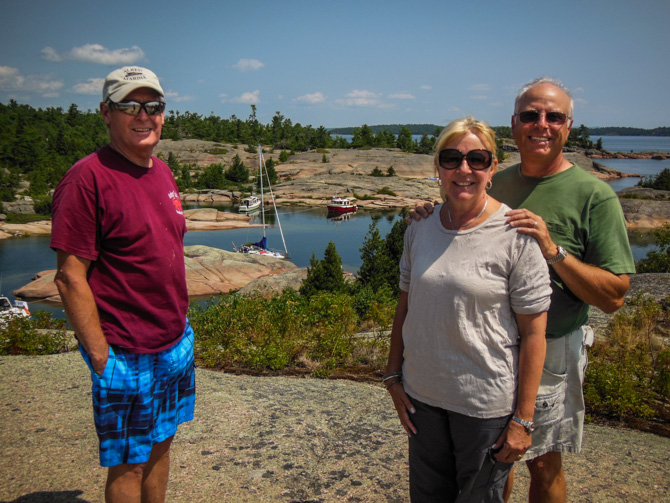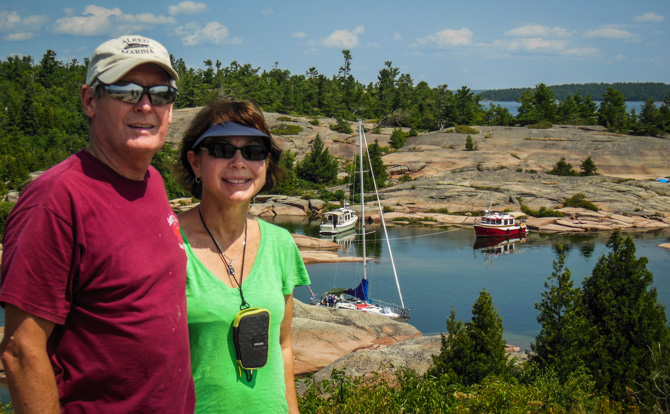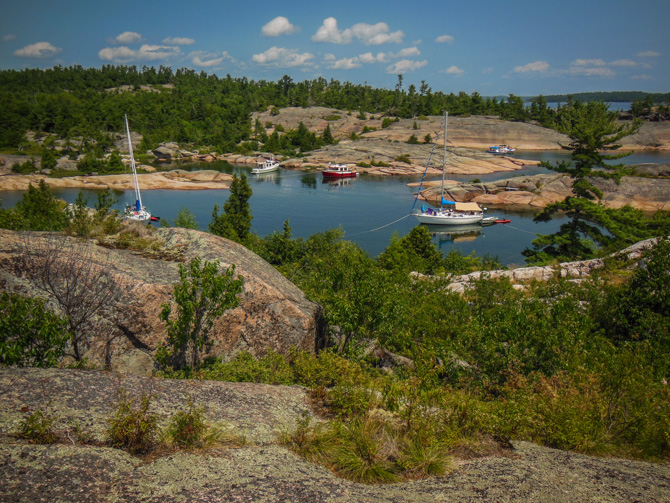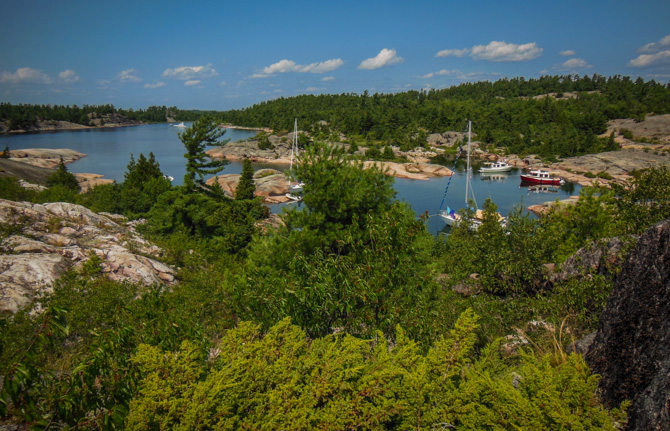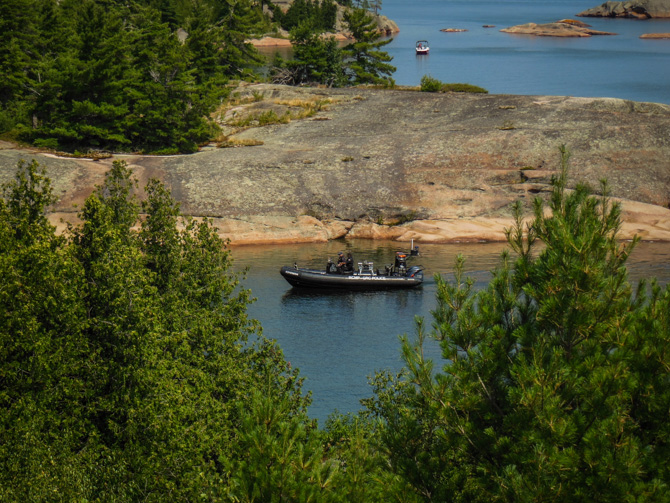 The equivalent of our Coast Guard is outfitted in all black and while we were on top of the island across the way they cruised through the channel checking to see that everyone was staying safe and had the required number of life jackets etc.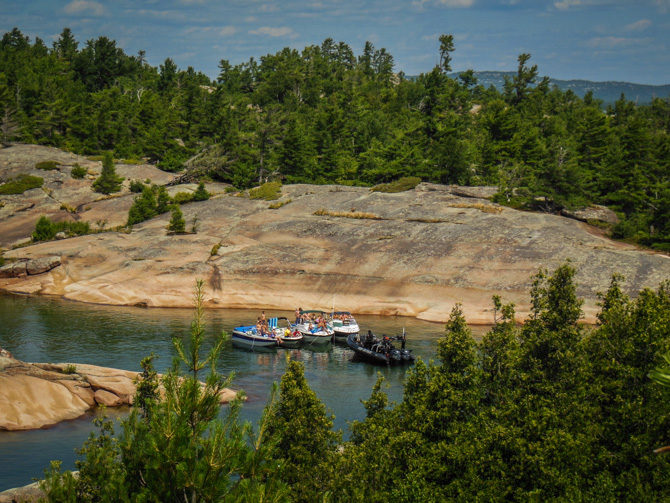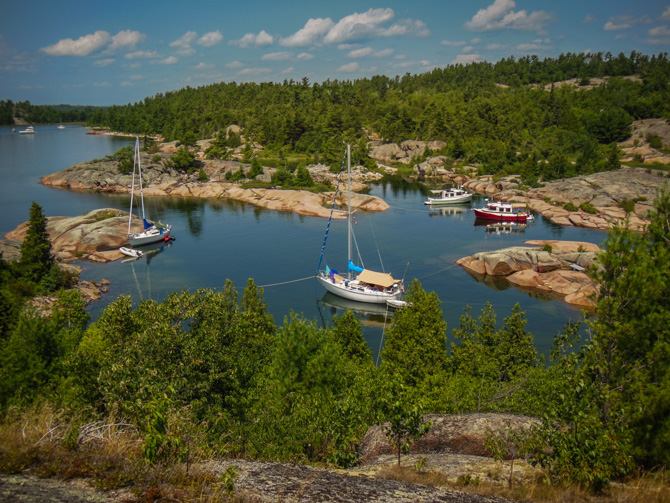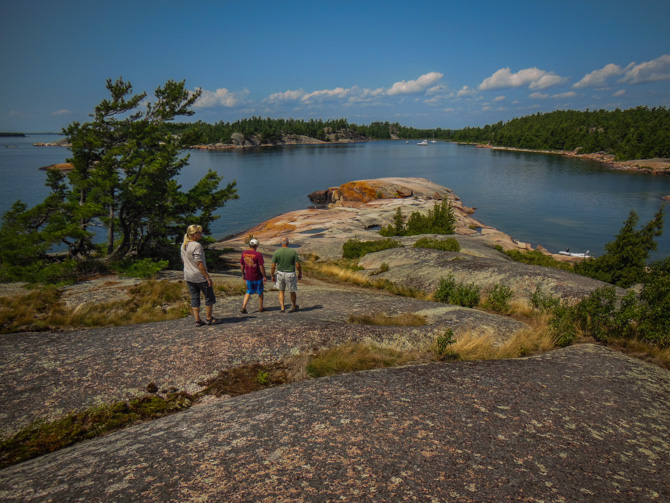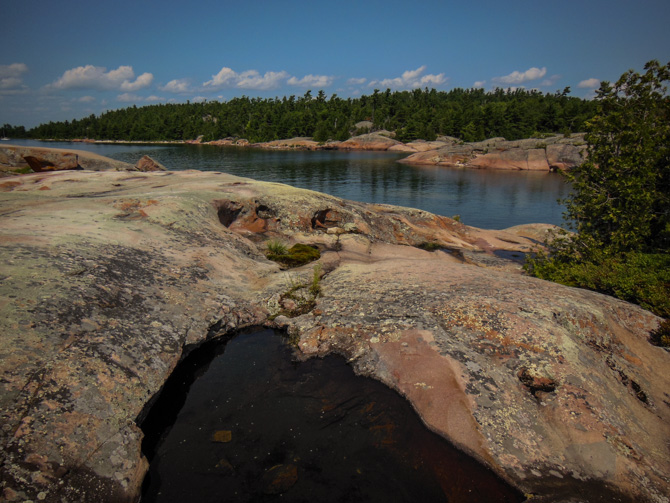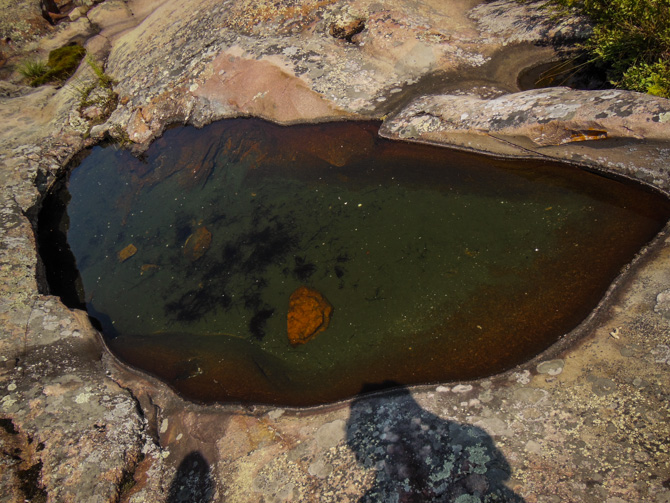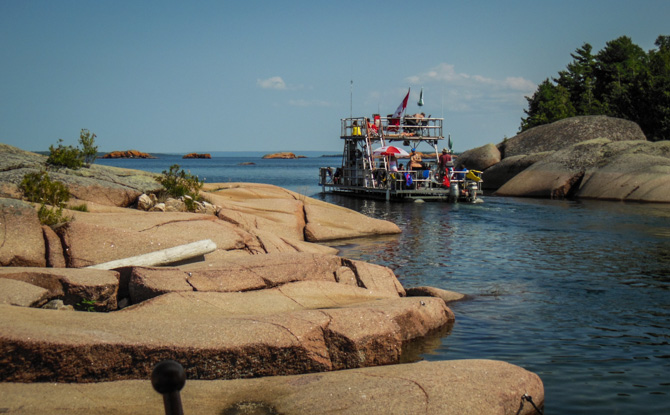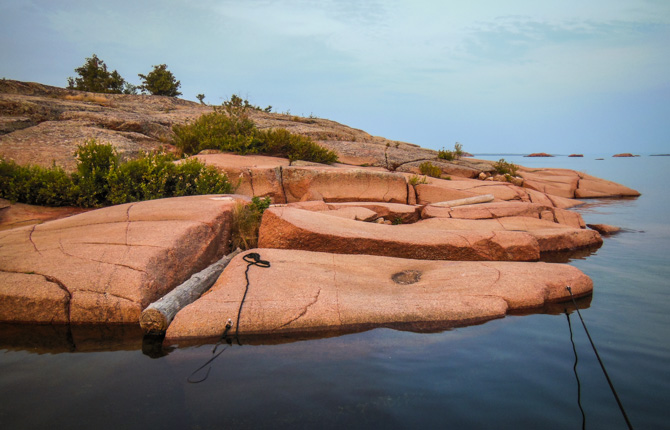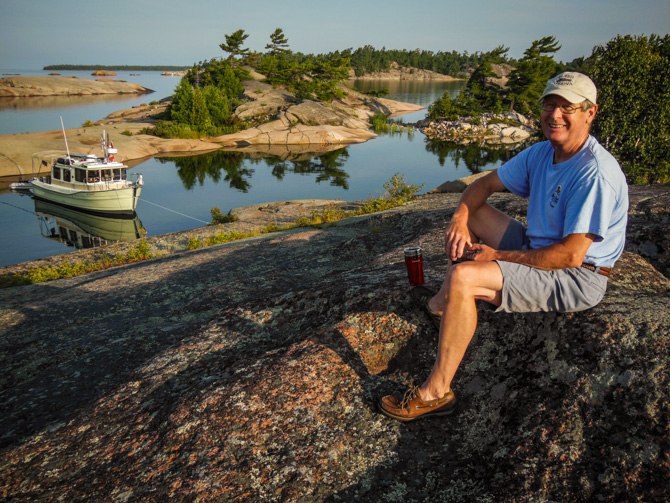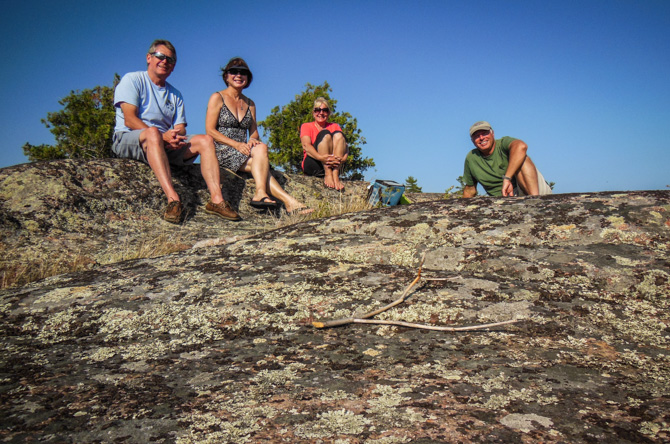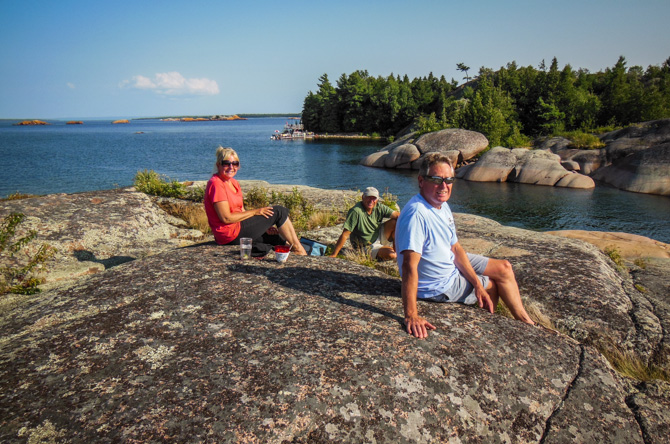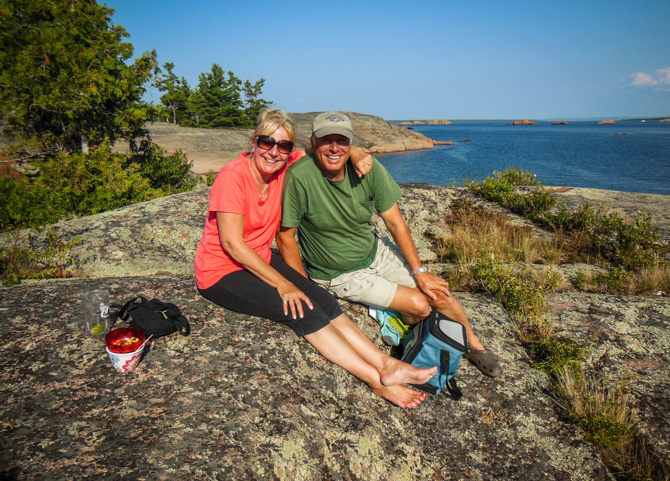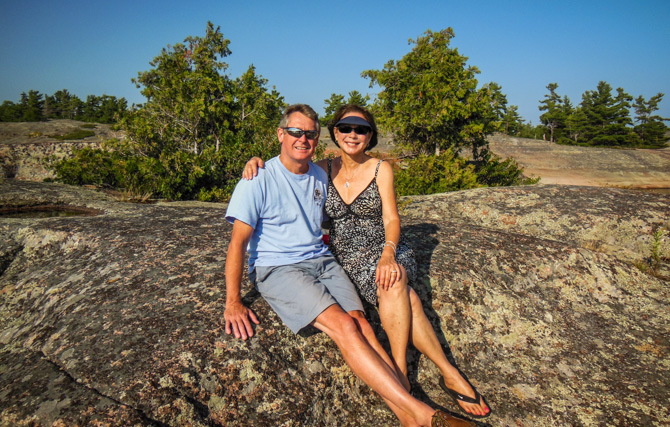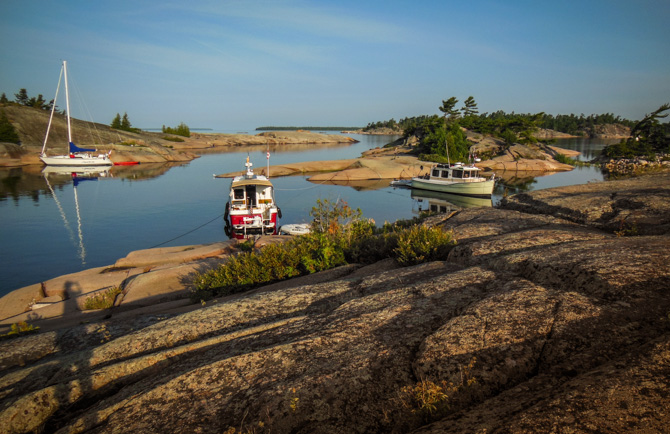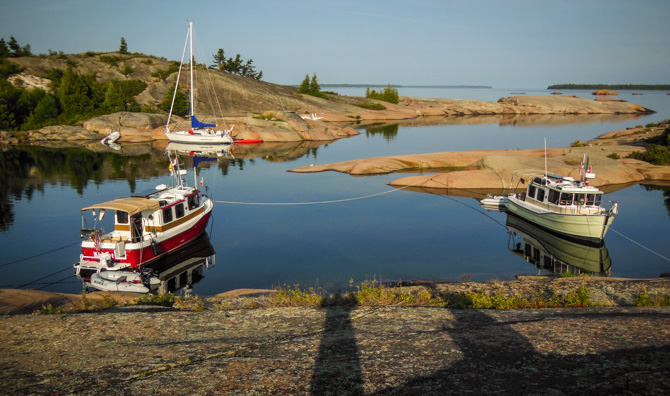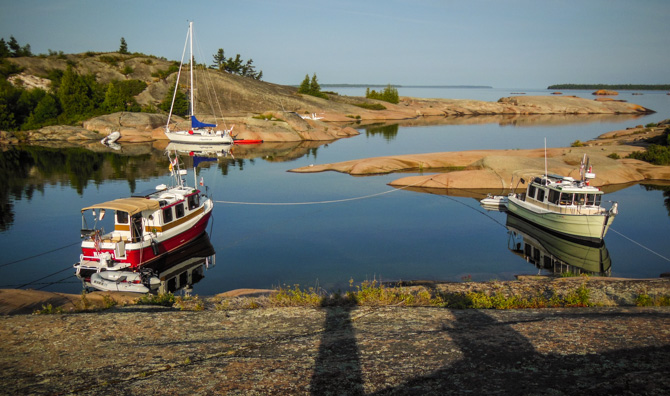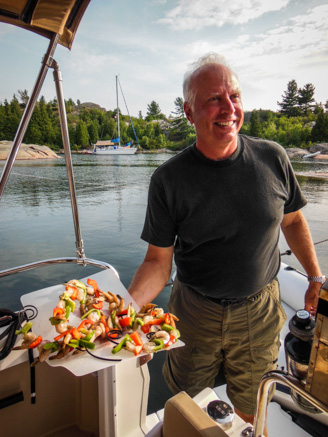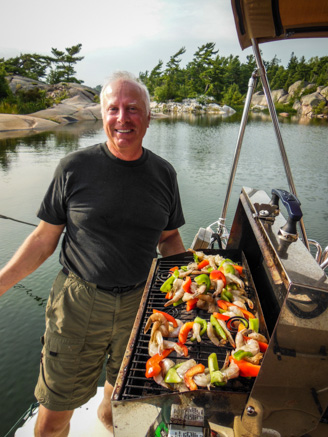 Mike and Jess cooked dinner on their grill for all of us the second night they were there. It was fantastic.