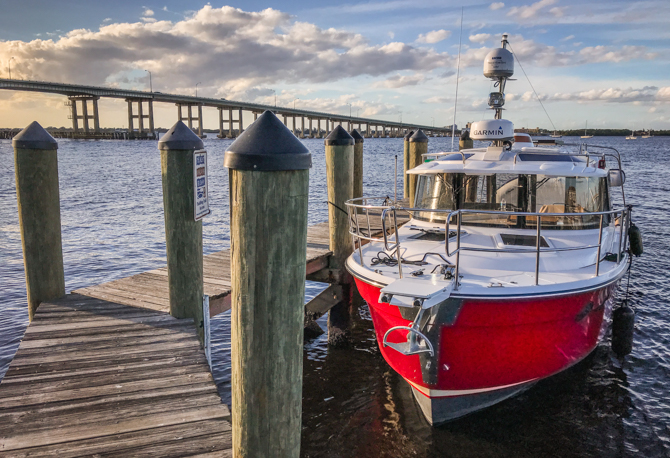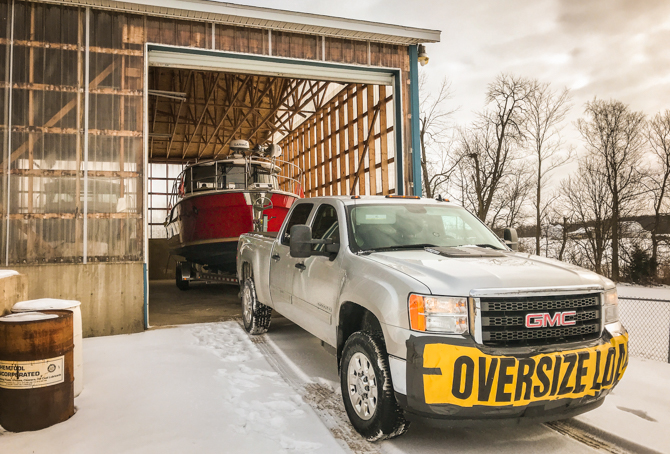 Our long-range plan last year was to spend the winter in Florida this year. After hauling the new Kismet across country last fall, we put her away in a storage building in Sidney, Ohio for a three-month winter's nap. We like to be home with our family for the holidays and always leave northern Michigan after the new year. It would be tough, due to ice and snow conditions, to leave Traverse City with a 10.500-lb boat behind our truck. Ohio is a little safer bet. Even if it is in the throws of a storm, we'd be out of it within a day, driving south.
We stored our boat in this same building just last year. It is the perfect spot for us due to it being so close to Jim's mom's house, just off I-75.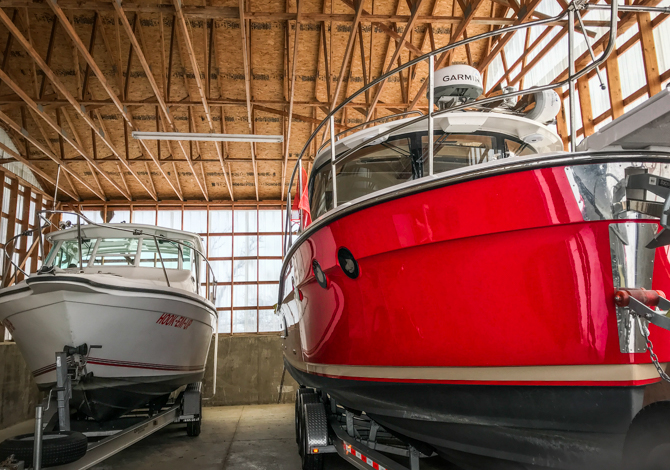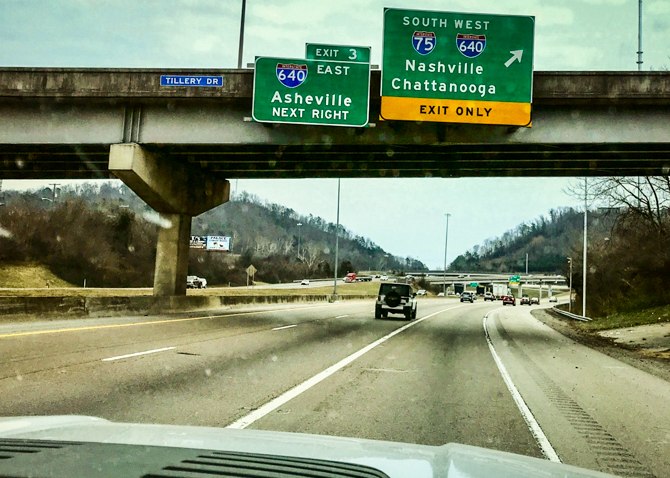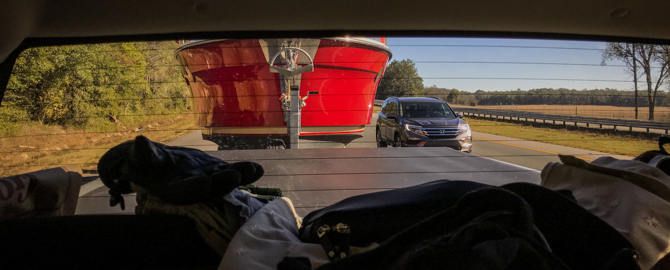 After three days of successful trailering to Fort Myers, Florida, we launched Kismet at the downtown ramp. Then cruised less than a quarter-mile to her berth at Legacy Harbour Marina, our home for most of January. It was great to be back on the water again.
Legacy has been our home for parts of the winter for many of the past 10 years. It feels like home to us, knowing the staff and returning boating friends who return yearly or are permanent liveaboards. Downtown Fort Myers is only a short walk from the marina and there is always something festive going on. While we were there we attended Bike Night, a car show, an art show, a jazz fest, Martin Luther King celebration, weekly farmers market, a Celtic Music Festival.
As we'd only been on the new Kismet for two months while out in Seattle, we still had many projects to address and stuff to assimilate once we unloaded the truck and provisioned the boat. Documentation numbers needed to be applied, Kismet signage designed, ordered and installed, porthole and vent covers to make.
Many of Our Looper Friends Have Settled in the Fort Myers Area
One aspect of returning to the same place year after year is not to be ignored – there are many social gatherings to look forward to with our many friends in the area. A lot of boaters we did our Loops with have settled into either a liveaboard boat, condos or homes in the Fort Myers/Cape Coral area. I guess it is easy to see why it feels like a second home to us here.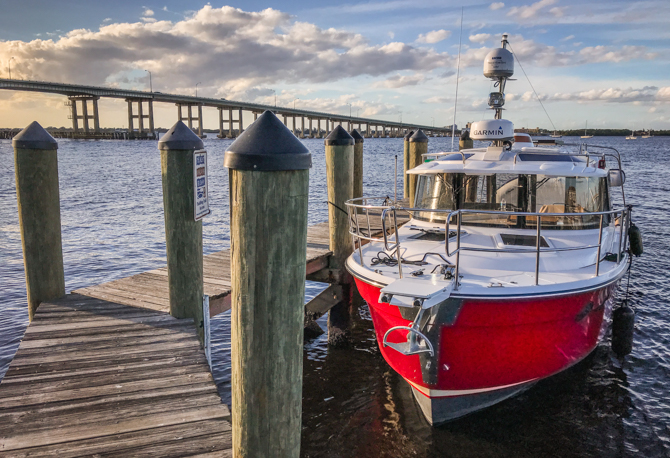 We arrived in Fort Myers mid-afternoon, but had to wait a few hours for the tide to rise so that the ramp would be deep enough to launch the boat.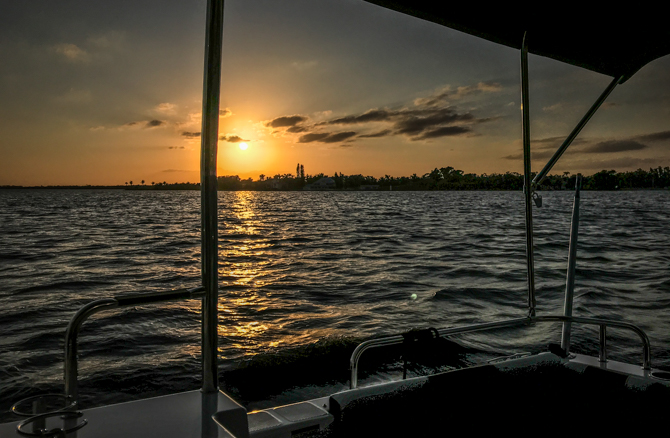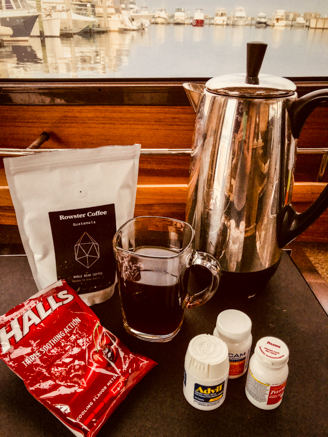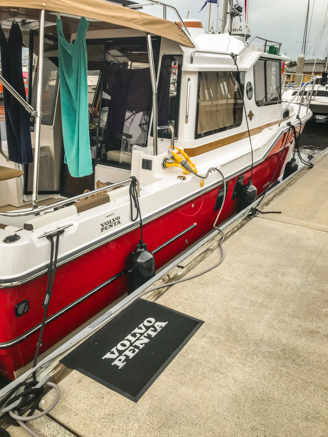 The flu bug intervened to put a damper on the first week of our winter in Florida.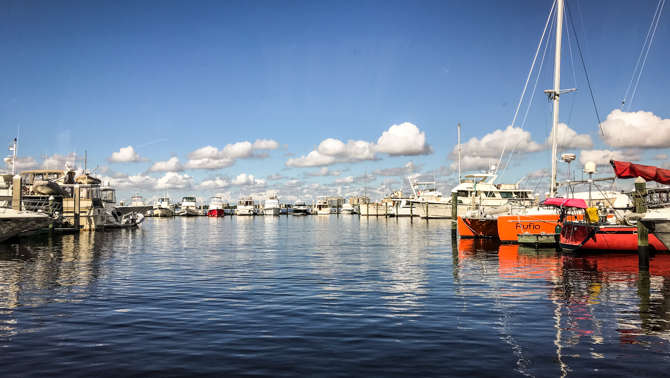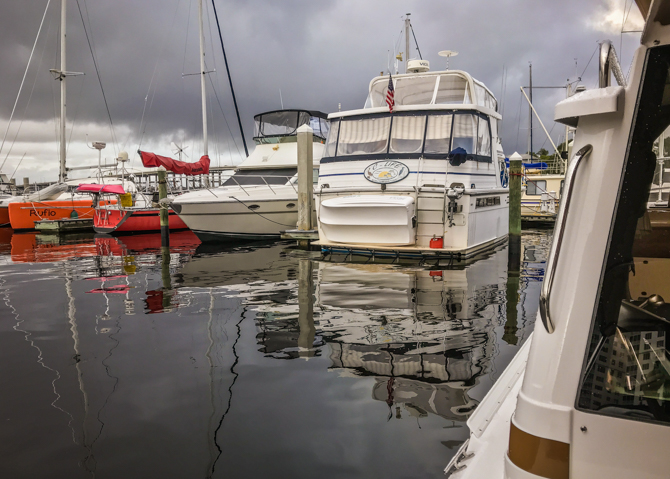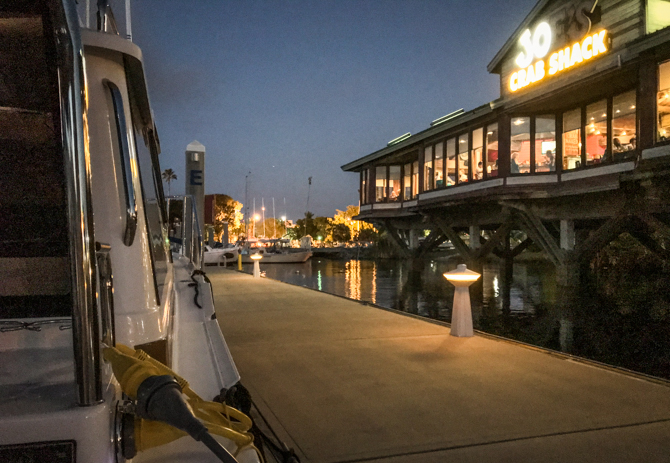 All snug in our slip, right across from Joe's Crab Shack (above)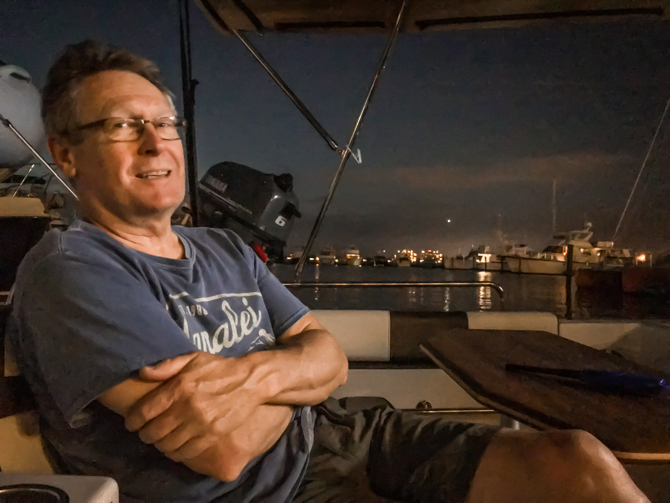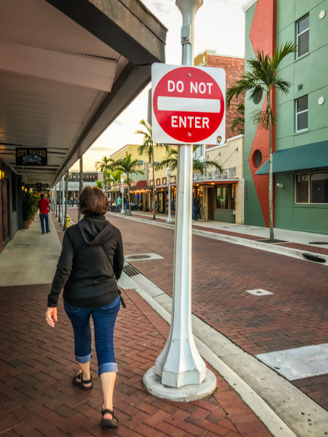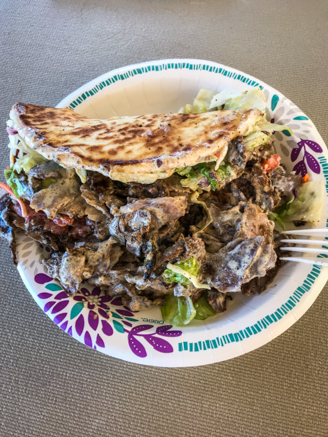 Had to share this shot I took of Lisa, this sort of sign is just an invitation for her to explore (above-right).
We found a vendor at the Farmer's Market who made the very best souvlakis we've ever tasted (above-left).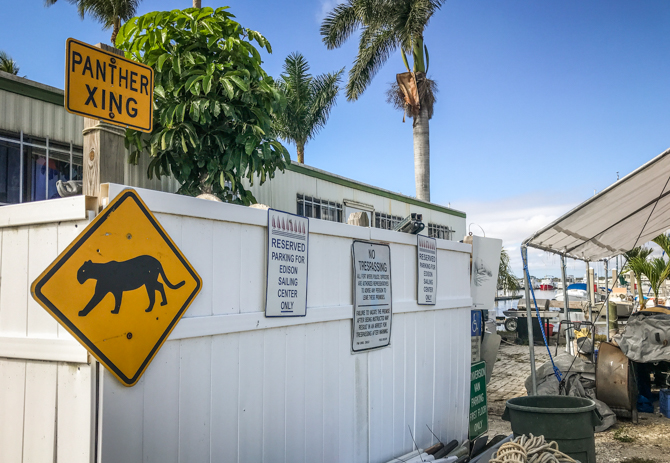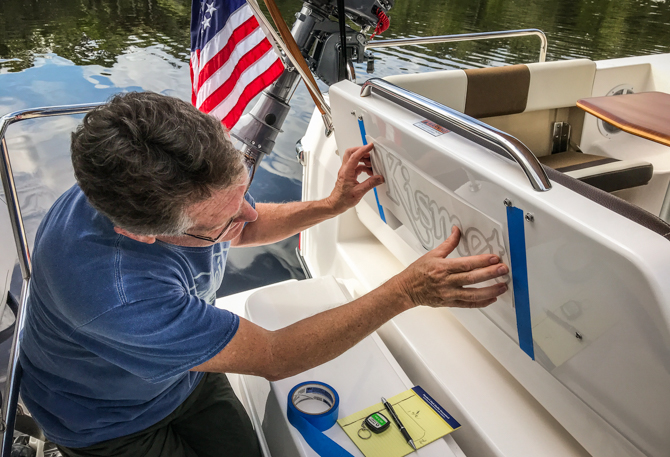 And the chores begin…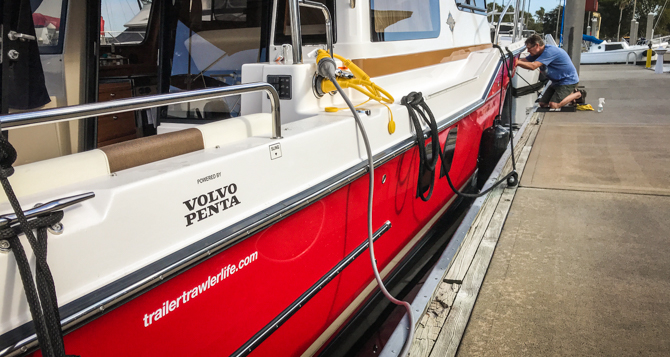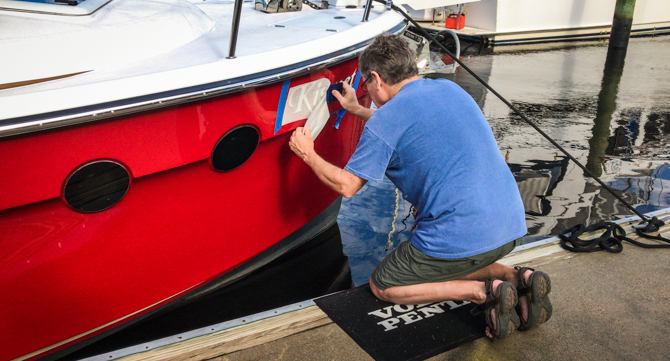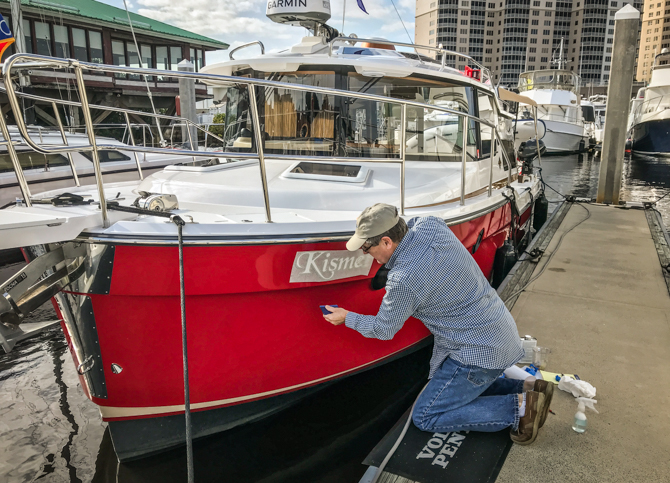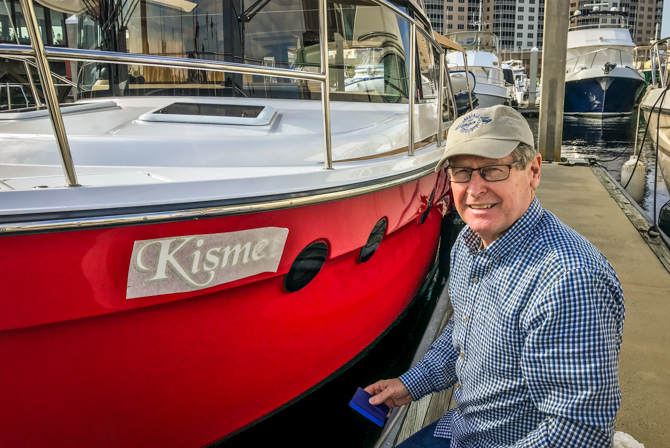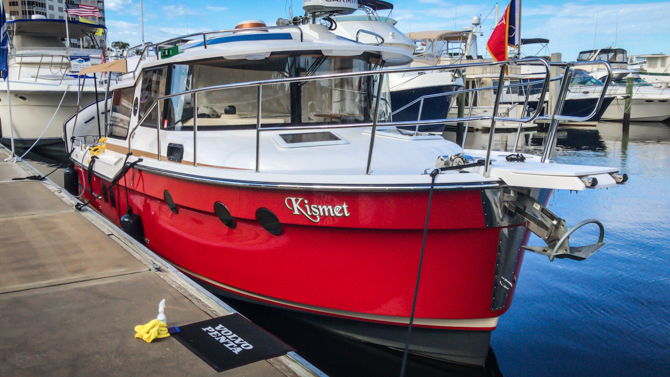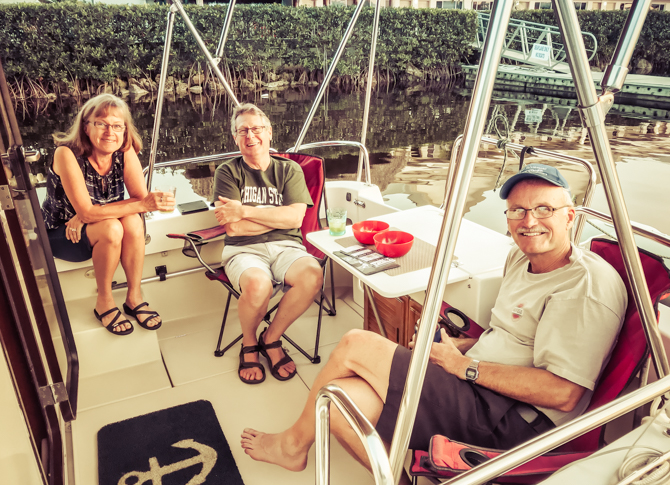 Our good friends Cheryl and Rich, on Roam, visited us for a few nights at the marina.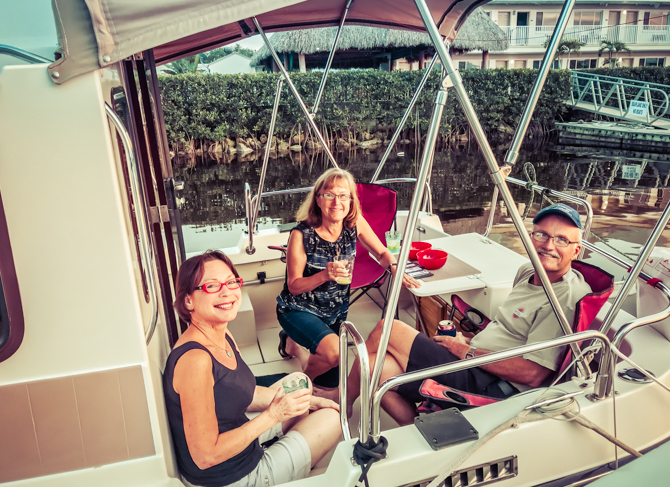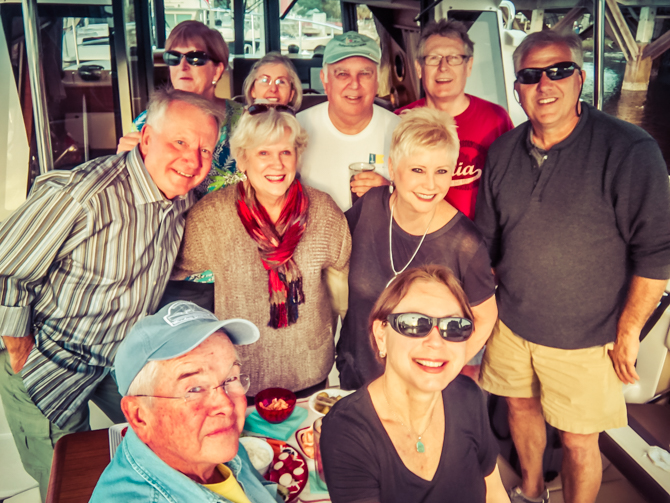 IMPROMPTU LOOPER REUNION
When Patsy and Rick unexpectedly arrived at Legacy Harbour Marina we did what Loopers usually do… Happy Hour onboard Kismet!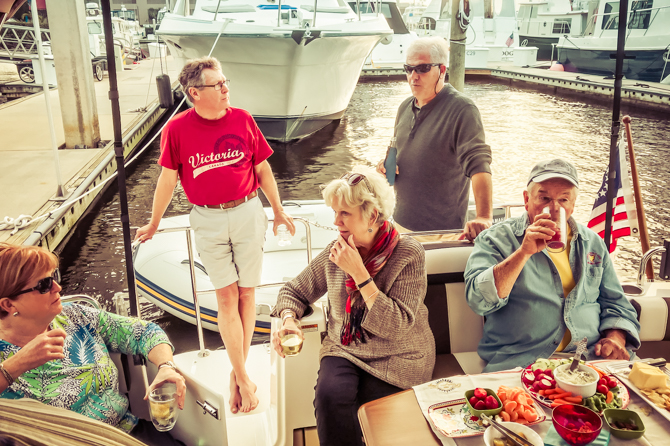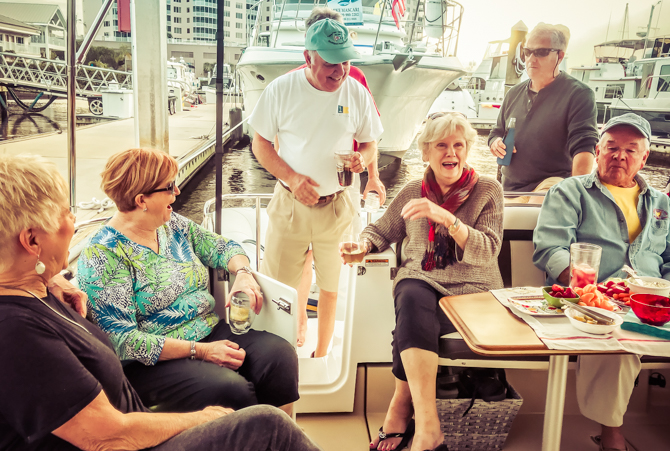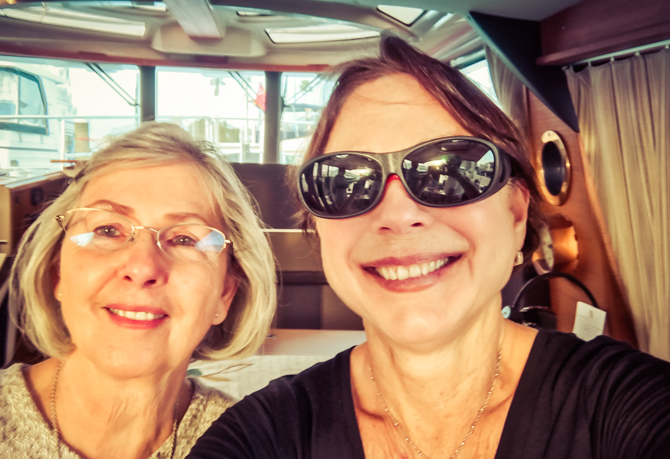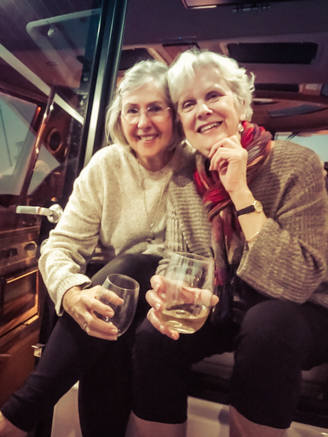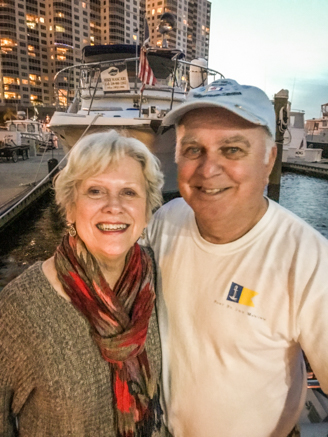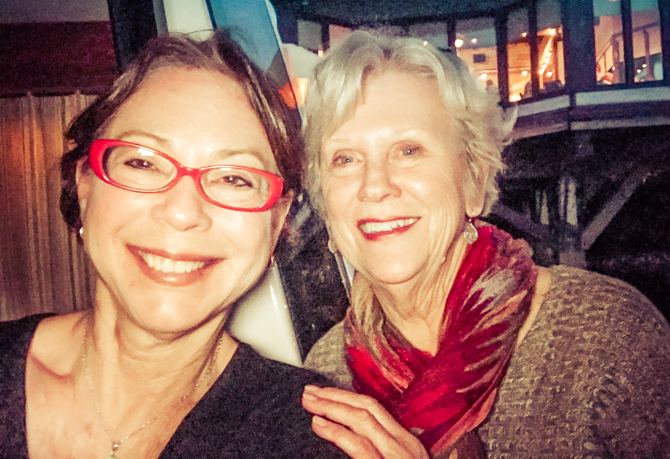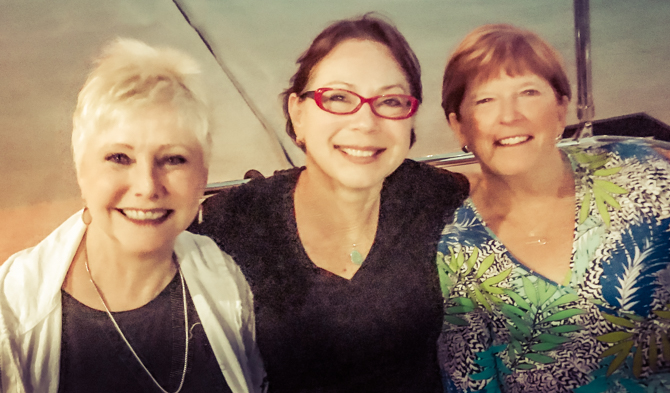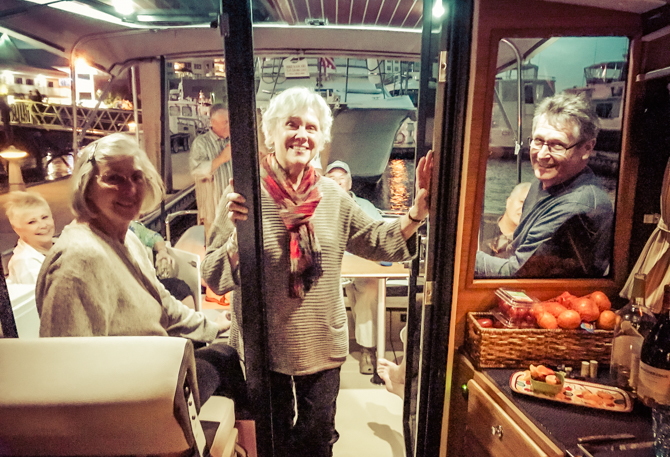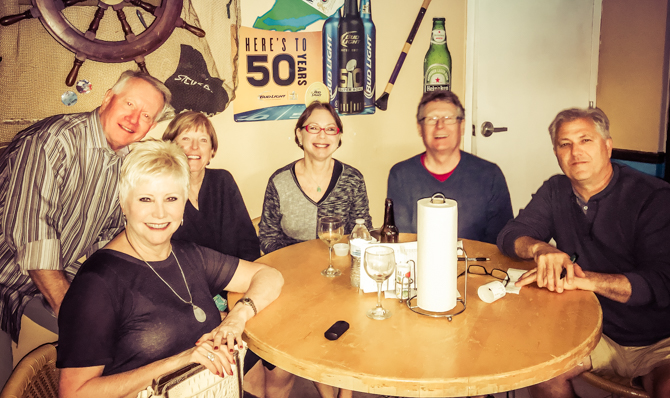 We were able to meet up with our Looper friends Charlie and Linda (below), Brad and Patty, Andy and Mary (above). Interestingly those three Looper couples were all docked together at Sea Spray Marina in the Abacos in 2008. My point being that when one makes a friend on the water, we tend to remain friends long-term.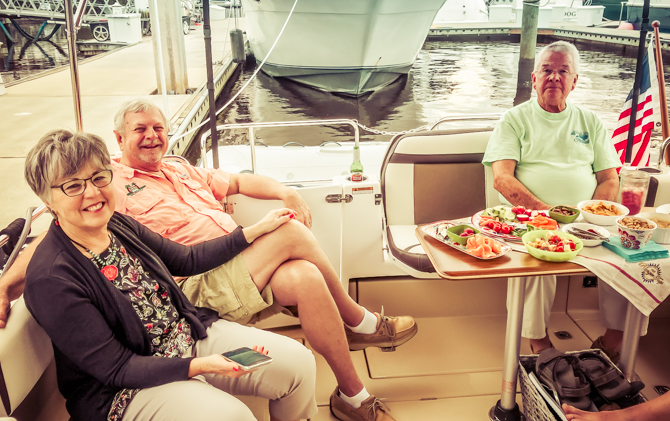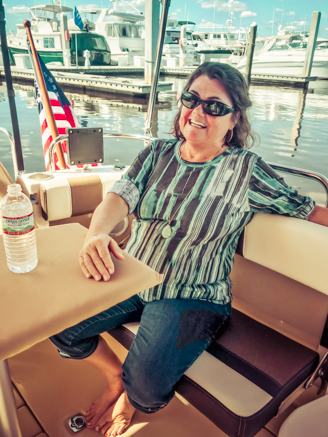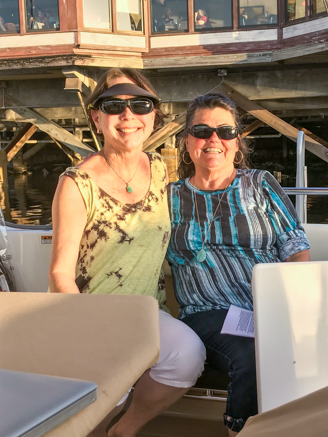 Carol (above), a friend from home, came to the boat for an afternoon visit.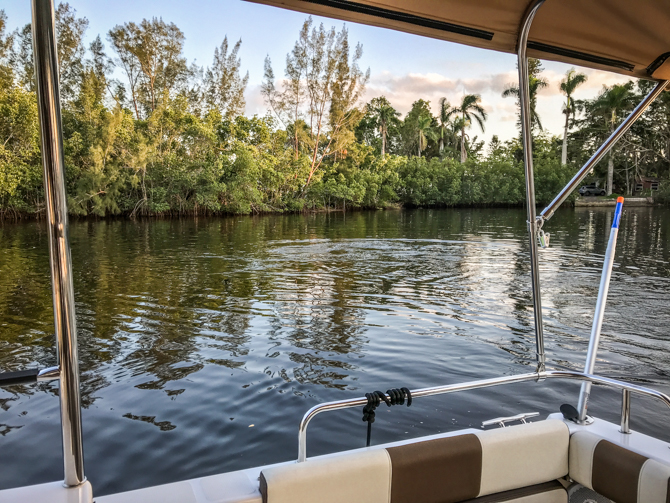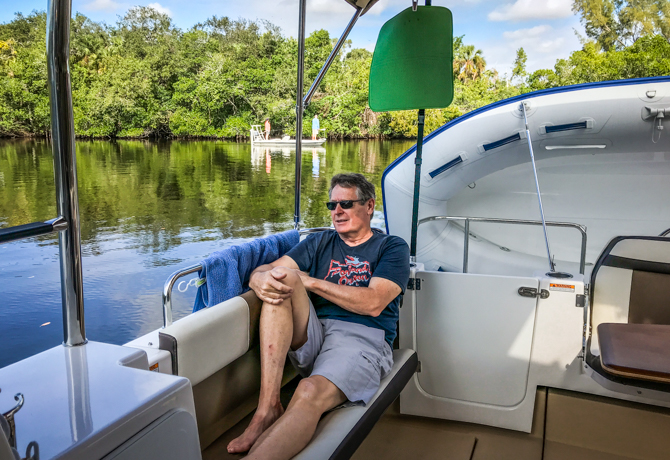 In between prepping Kismet for cruising, socializing, and attending downtown activities, we were able to get away from the marina to anchor out for a few hours. About once a week during our stay at Legacy Harbour Marina, we'd leave the marina mid-day and head across the Caloosahatchee River to our favorite local anchorage, we've come to name… "Kismet Cove." We are typically the only ones ever anchored there. Spending a whole month at a marina without venturing out is hard for us to do. This was our solution.