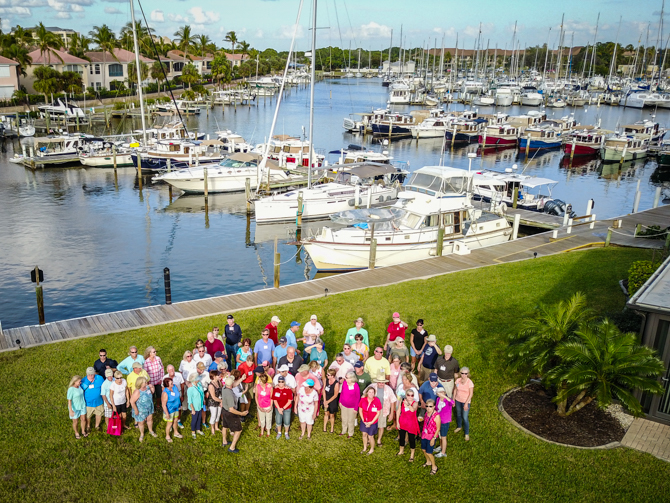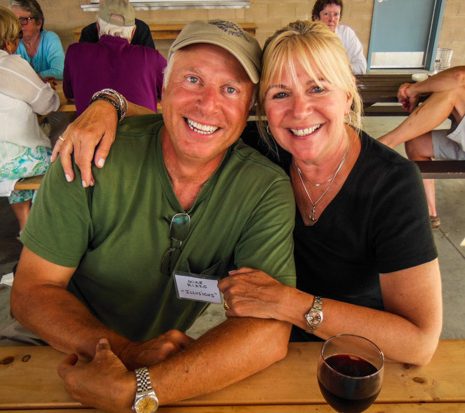 Do You Own a Ranger Tug or Cutwater Boat?
The 2018 Southwest Florida Ranger Tugs/Cutwater Boats Rendezvous was held at Burnt Store Marina this year for the first time. If you own a Ranger Tug or Cutwater Boat, you might be interested in attending one of these owner driven rendezvous. Always a fun time meeting other tug and Cutwater owners, we all have so much in common. Mike and Jess Rizzo, on Illusions (above) are the event hosts and coordinators of this rendezvous.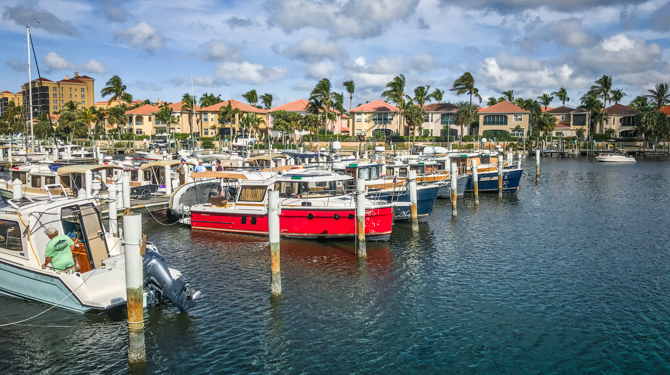 Can you spot Kismet, sitting pretty at Burnt Store Marina? That red hull sure stands out!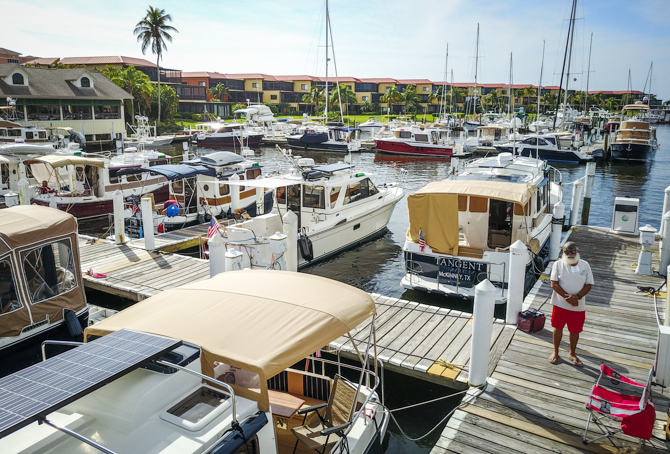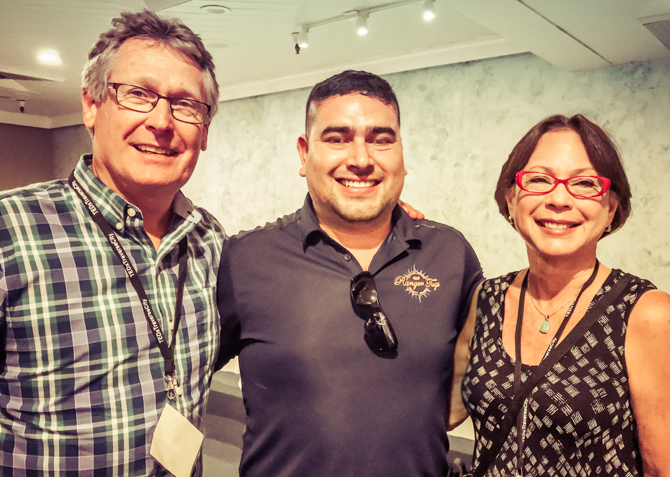 Look who we found at the rendezvous! Ivan, one of our favorite Customer Service Reps from Ranger Tugs. Always a pleasure to meet up with him and a special surprise and treat to see him so far from his home in Seattle. Most of these rendezvous, held around the country on the water, feature a representative from Ranger Tugs who comes to help solve problems and educate owners on the operations of their boats. Don't know of any other company who does this type of in-depth service, but it is an amazing benefit of owning a Ranger Tug or Cutwater Boat.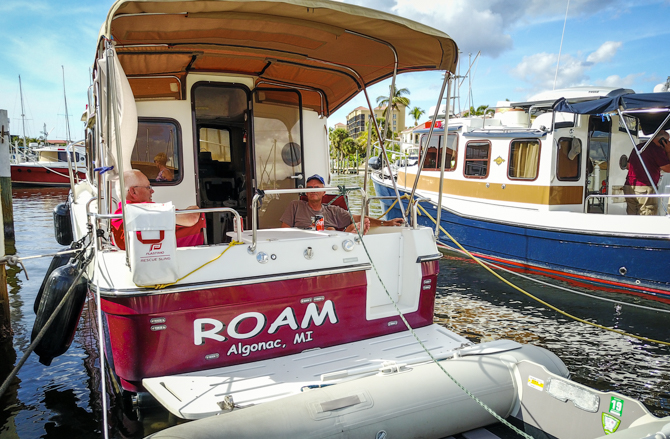 Friends Rich and Cheryl, on Roam, were at the event and helped out to make sure things ran smoothly.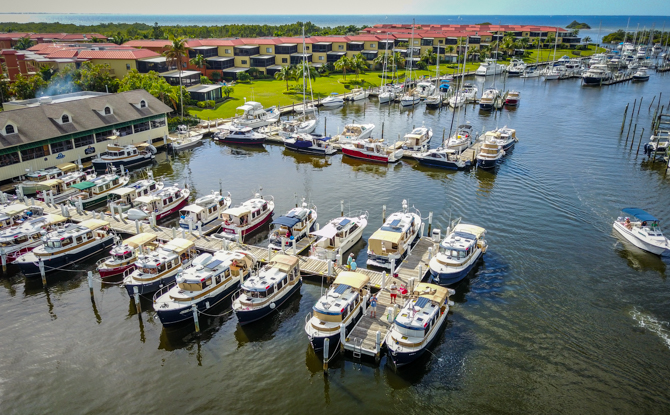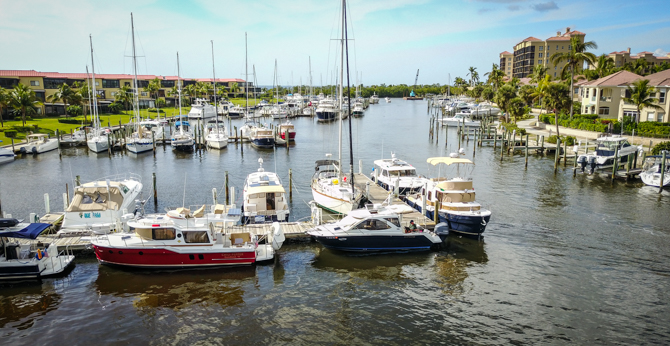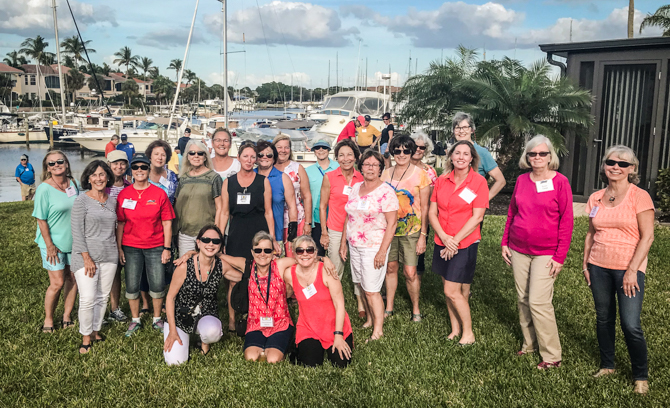 As far as I know this was the largest gathering of 22 Tugettes (a private Facebook group for women Ranger Tugs and Cutwater Boats owners). Are you a woman, and do you own one of these boats? Go to the Ranger Tugettes group on Facebook and request to join.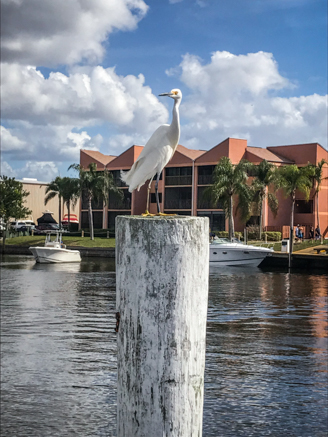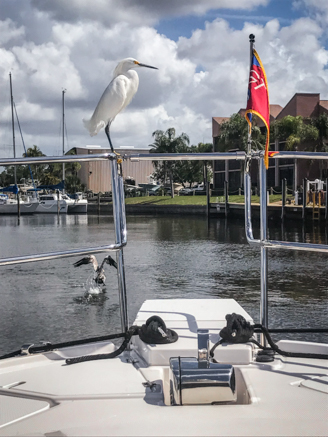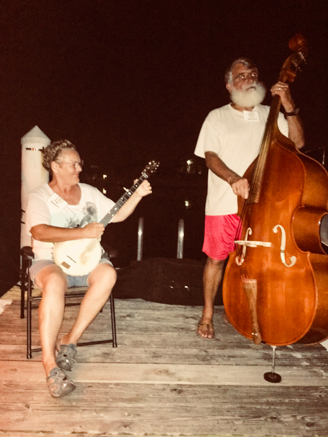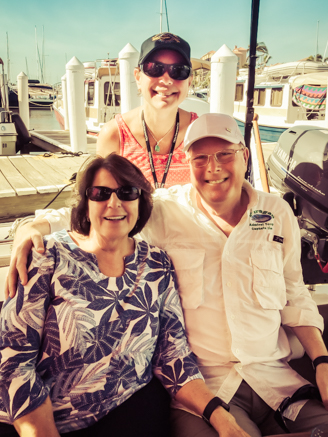 Pam and Ray (above-left), on North Star, showed their talented music skills and provided entertainment to our group on the dock one night. My cousin and his wife Terry (above-right) joined us on the boat on the last day of the rendezvous.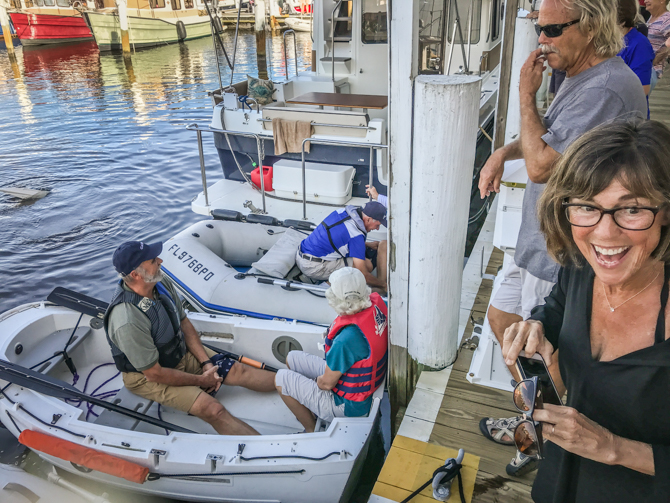 Guess who won the Dinghy Race on the last day? None other than Jim and his partner, Ethan, on Liberty pulled off the win and made it look easy. Nice job guys!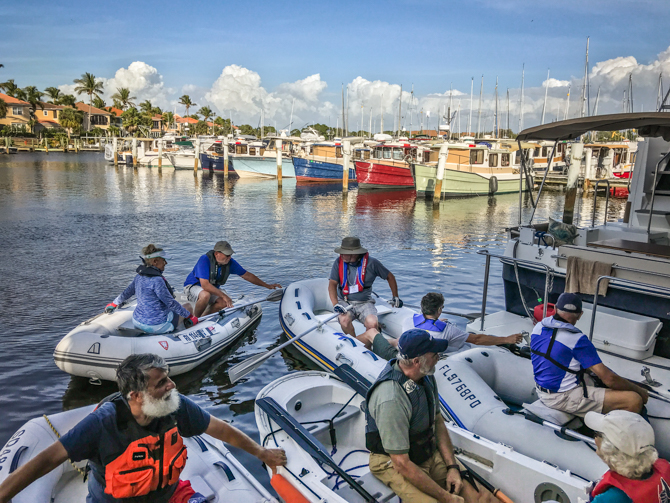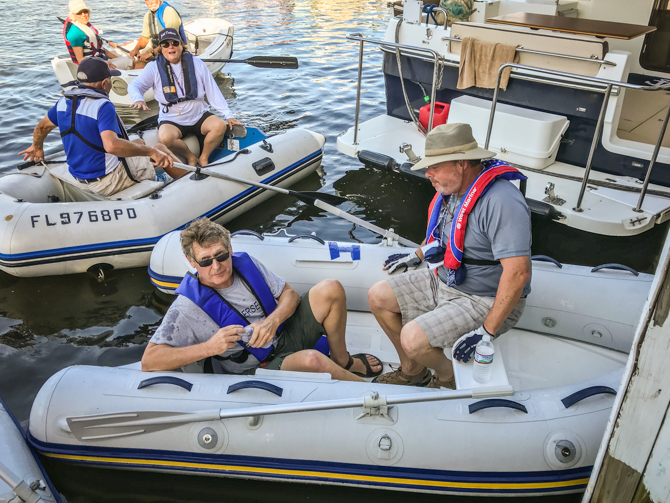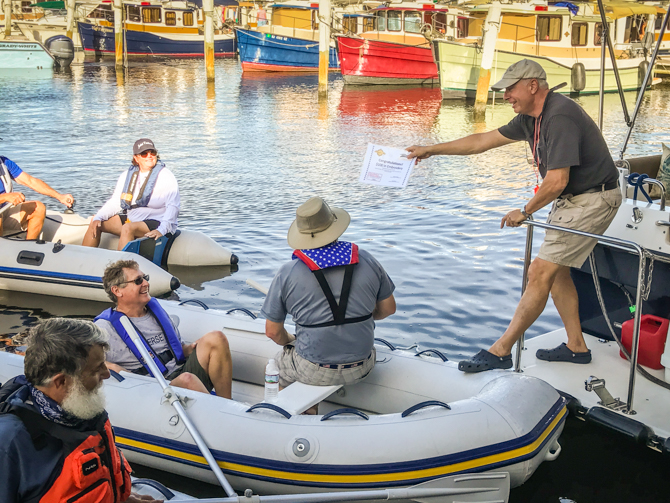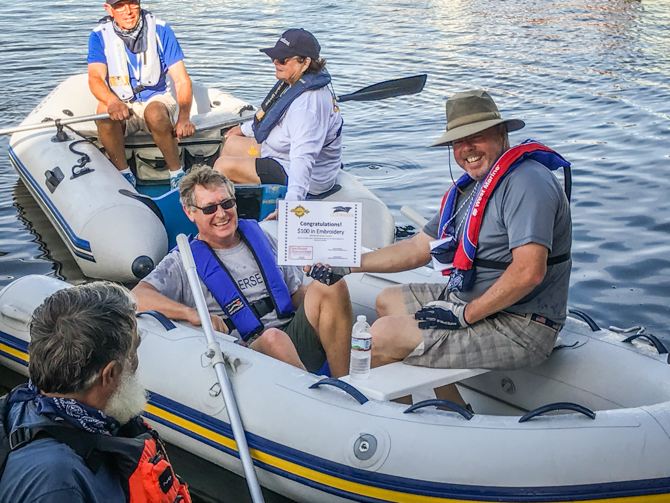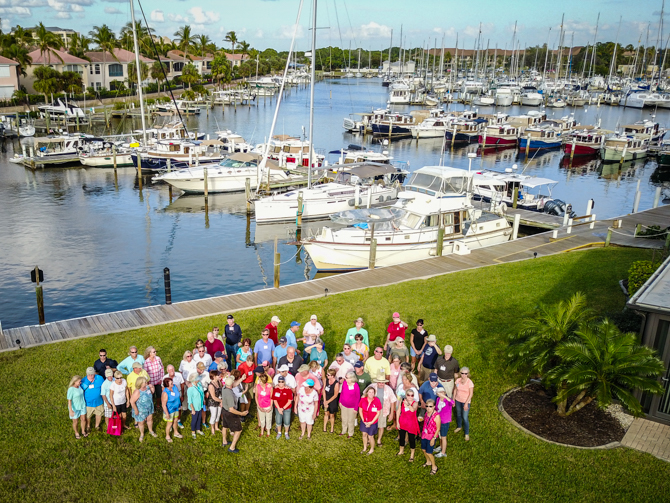 Great fun with a friendly group of boaters. Many thanks to Mike and Jess for all their hard work organizing the 2018 Southwest Florida Ranger Tugs/Cutwater Boats Rendezvous.