Past Commodore Dick Craig Made the Burgee Exchange with Us –
If you belong to a yacht club, you most likely know what a burgee exchange is. Most yacht clubs display burgees from other clubs in their clubhouses. The colorful burgees make a room very festive and interesting because you can't help but wonder where some of them came from. Burgees are usually given to a club from an out of town yacht club member who are either boating or just visiting the area. In turn your own club member could visit another club in another city or state and give them a burgee and acquire one in return. This practice is called a burgee exchange.
We did another burgee exchange just the other day, in Nanaimo BC, Canada. We are currently cruising British Columbia from South Pender Island to the Broughtons. The Nanaimo Yacht Club is an 86 year-old club. We made arrangements, ahead of time, for the exchange with office manager, Laura, who introduced us to Dick, a past commodore of the club. We did the formal exchange with Dick. Together, Dick and Laura gave us a tour of the club. Dick was very friendly sharing some history of the club and some of his thoughts about boating in the area. This was of special interest to us since we are spending the summer cruising in beautiful British Columbia, Canada.
Dick had an endless supply of boating stories, we could have stayed all day. Their burgee display was very similar to the way our club has recently mounted them. However, we noted a nice added touch. They mount a small plaque underneath the burgee with name of yacht club and location and big enough type size to read from standing level below. We have one more burgee with us to exchange. We'll keep you posted.
More Burgee Exchange's
The last couple times we have trailered our boat out to the Pacific Northwest to cruise, we brought several burgees with us from our club, Grand Traverse Yacht Club, in Traverse City, MI. In 2013 we did an exchange with two Yacht Clubs in Portland, OR, the Columbia River Yacht Club and the Portland Yacht Club. More recently during our 2016 cruising season in the PNW, we did an exchange with Skyline Yacht Club of Anacortes, WA, through a friend. We did not visit the club to do the exchange.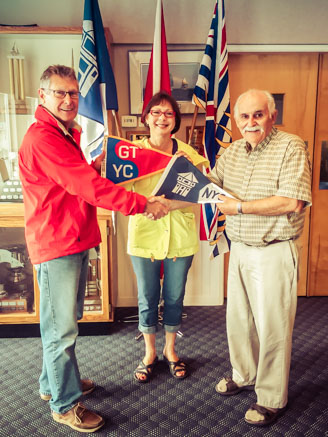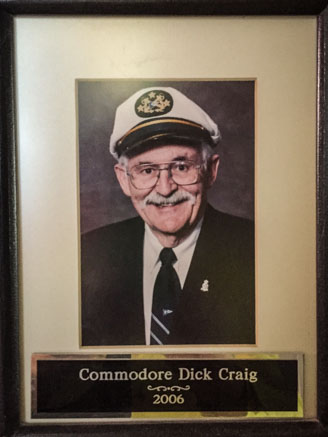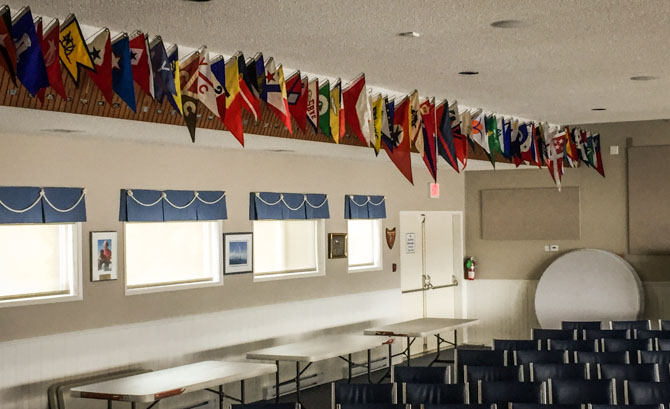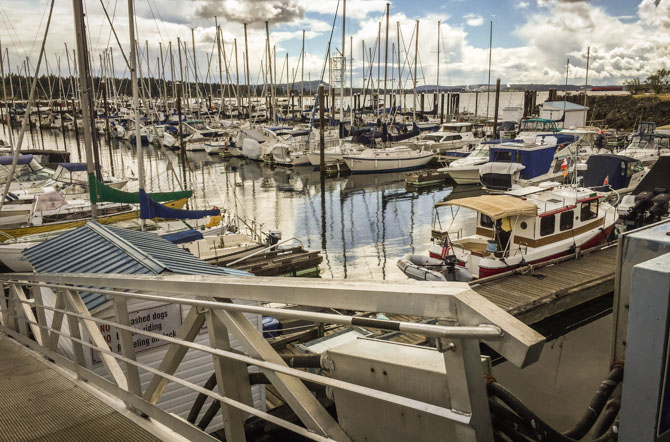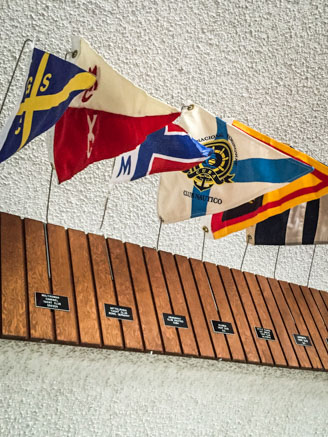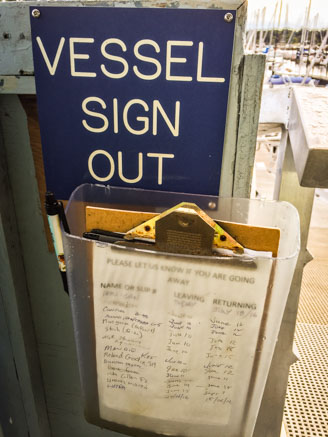 A couple of things we liked at the yacht club. The plaques under the burgees and the Vessel Sign Out Sheet to outgoing boats. Certainly a safety check for members.