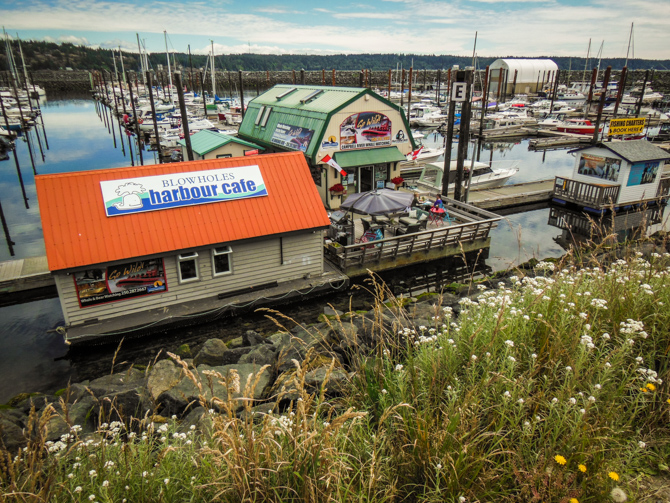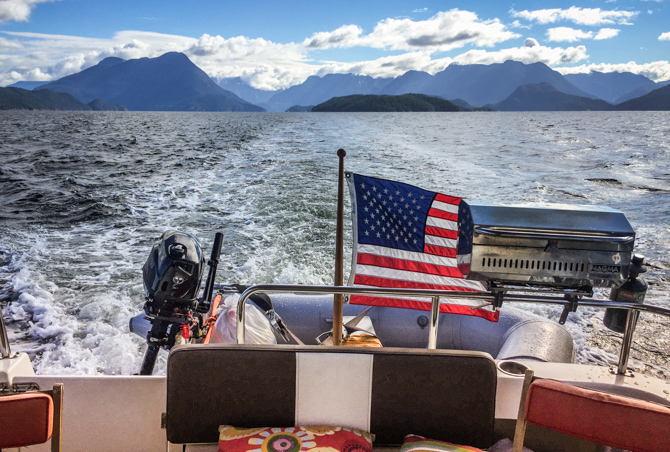 Campbell River is a Good Place to Provision When Cruising Desolation Sound –
Today we headed to Campbell River, located on Vancouver Island. We like to balance our boating time between anchorages and marinas. We do this because we like the social aspect marinas offer with a taste of small town life and a chance to interact with local boaters. We also need to provision for the next stretch out on the water. Our routine is roughly 65% at anchor and 35% at marinas. Campbell River is one of the larger cities on Vancouver Island and within reasonable distance from Desolation Sound. If you need a lot of groceries and other necessities, it's the best place for a grocery run with a Super Store just a short walk up from the marina.
When we checked in at Discovery Harbour we weren't told their showers or laundry were not working until we tied up and settled in, both of those activities played a major part in our decision to make a marina stop. Lisa eventually worked out a deal where they gave us a free night's dockage for having to wait to use their dockside facilities unit the end of the second day.
Chores, maintenance and repairs never end – especially on a boat.
In the meantime our head broke, not a fun task to address. All we can say is we were glad we were at dock when it happened. Inside of the bowls interior is a 12V pump assembly where a gear broke. No parts available in Campbell River, but I was able to locate one in Florida and a few days later we were back up and running.
One of our pastimes when visiting a marina is to walk the docks with a desire to meet and chat with local boaters. This is how we learn where about the area, the wildlife, anchorages and sometimes a little bit of local history. We also like to look at all the different kinds of boats at dock, there is a huge variety in the PNW, from vintage cruisers, fishing trawlers and tugboats to modern day beauties. There were a lot of every type in the three marinas we visited during our stay in Campbell River.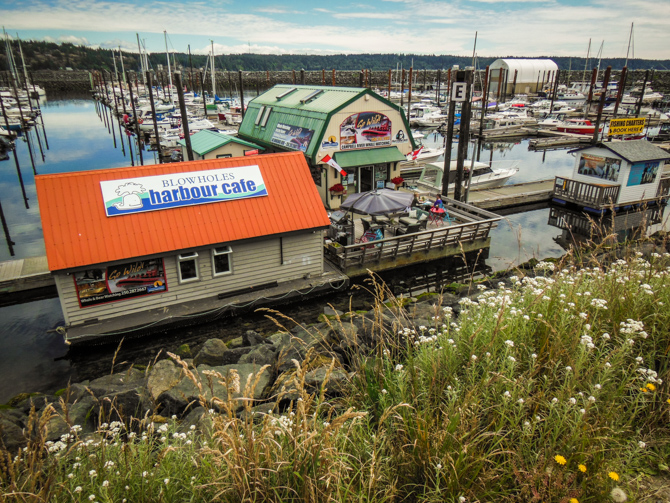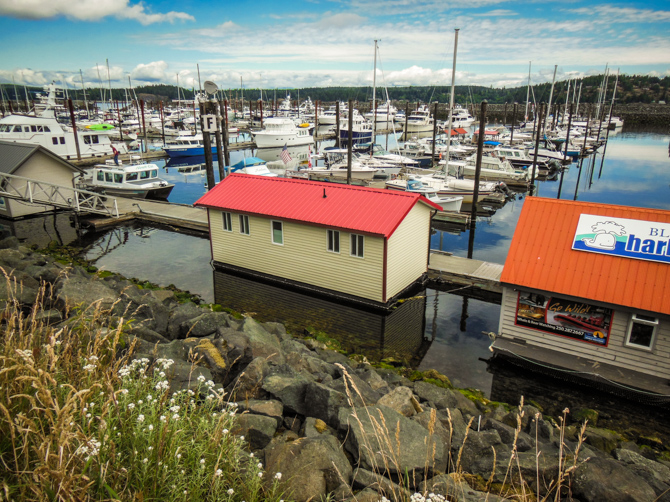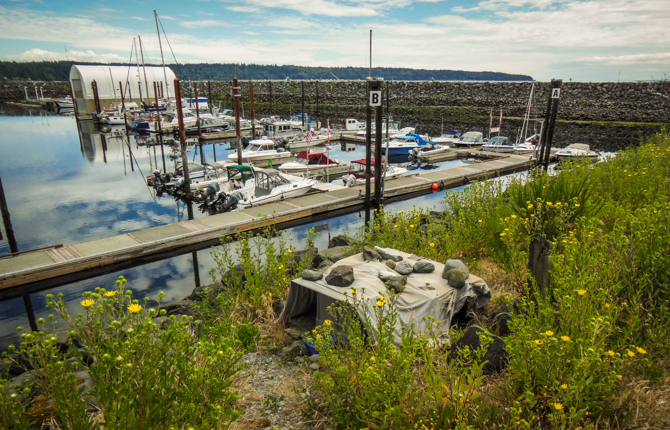 The marina is surrounded by a big rock wall, these photos were taken at low tide. The whole marina floats up and down according to tidal flows.