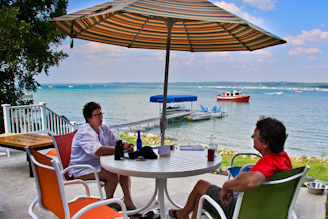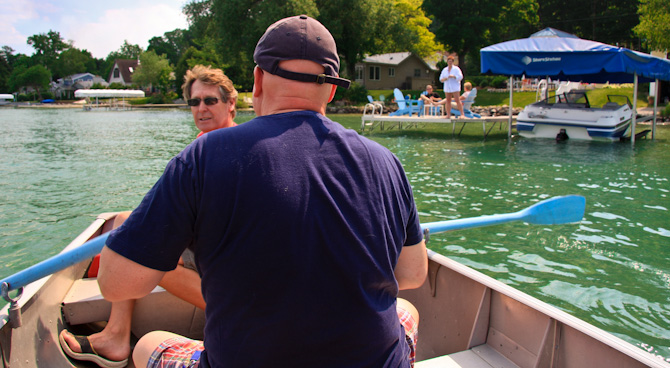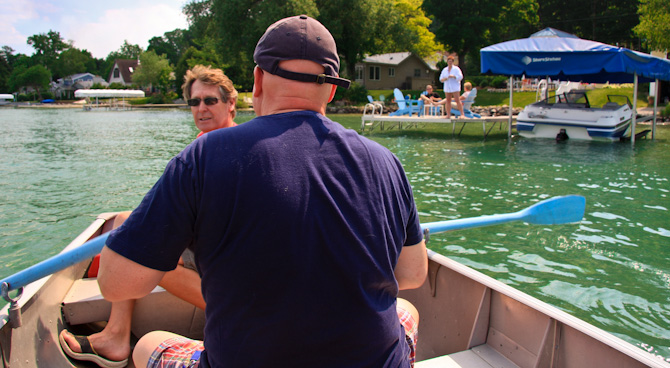 On the Torch at Last!
We enjoyed a relaxing day floating on the hook on Torch Lake, as the day unfolded, we had done a few boat chores, caught up on some reading and before we knew it we were getting ready to join our friends, Jim and Cindy, at their cottage for dinner. We brought up the anchor and had a nice cruise down the lake, back towards the bridge on the west side of the lake, right across from the famous sand bar which is always a big party scene.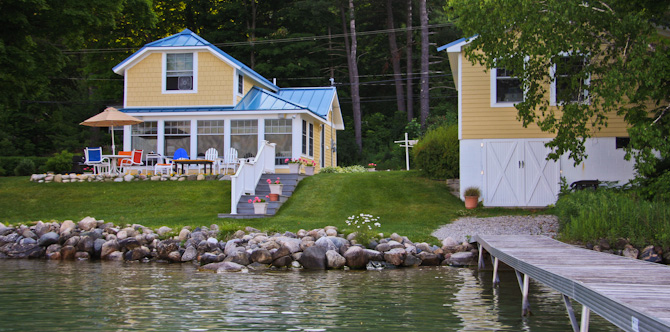 Although Jim and Cindy have a nice dock in front of their cottage we decided it might be a little shallow so we anchored out a little, in front of their cottage, and Jim rowed out in his boat to fetch us. We spent the whole evening catching up with each other, grilling brat kabobs. The delicious dinner was followed by a cruise on Kismet to enjoy the setting sun.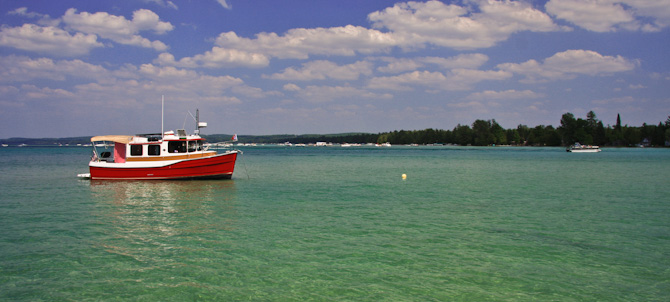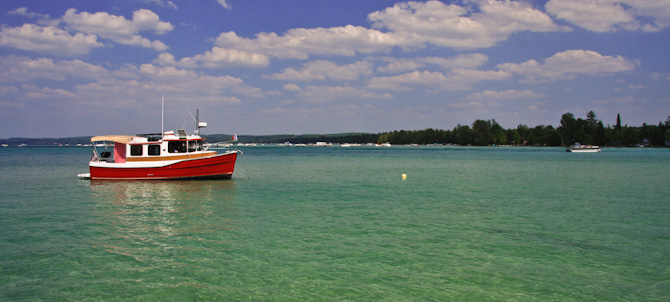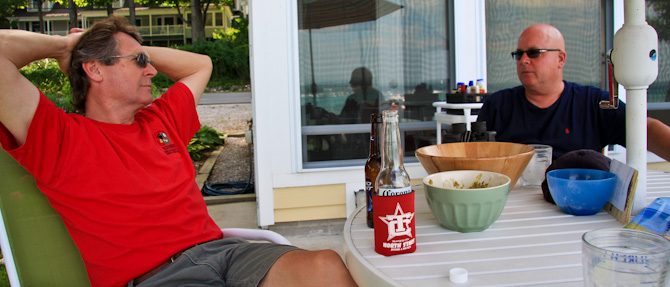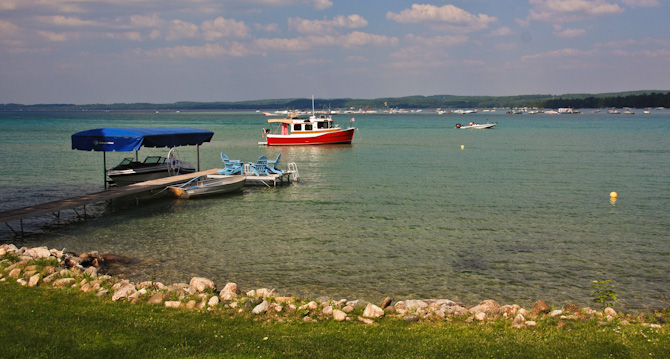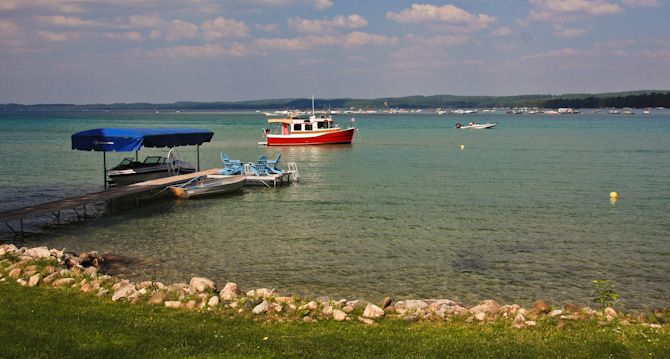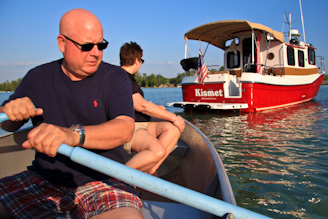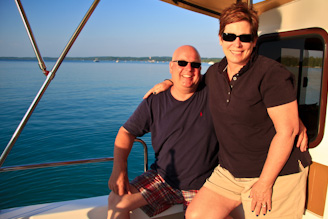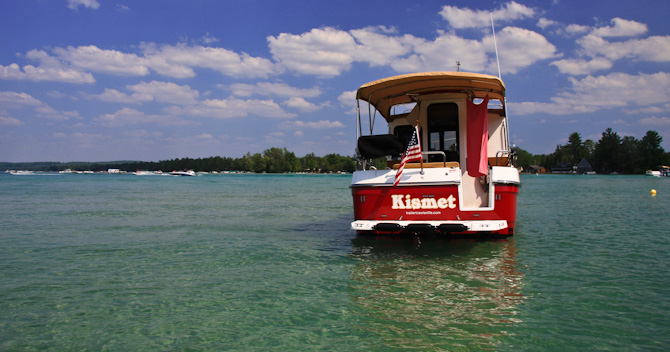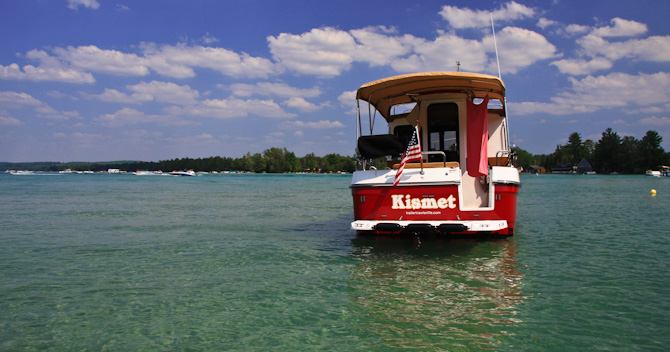 After we dropped Jim and Cindy off we headed back up the lake to our favorite anchorage and as we still had some daylight left. We were sitting on in the cockpit enjoying the perfect weather when a pontoon boat stopped by. Larry & Jeannie told us they were one of the newer cottages that now line our anchorage. We were warmly welcomed to their neighborhood and invited to stop by their cottage if we had time before we left. Boaters are such friendly people.