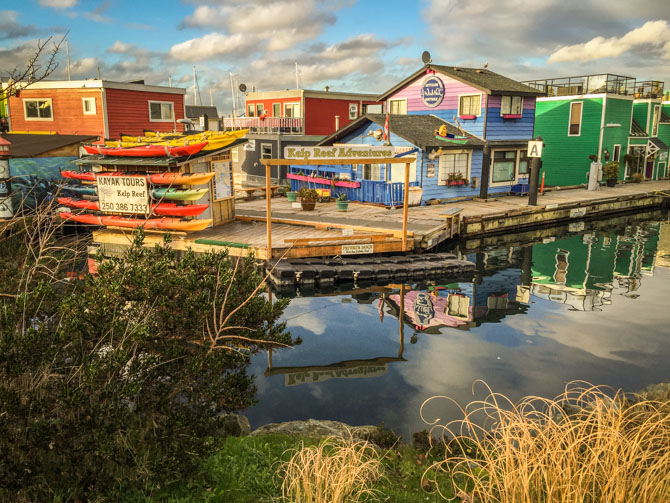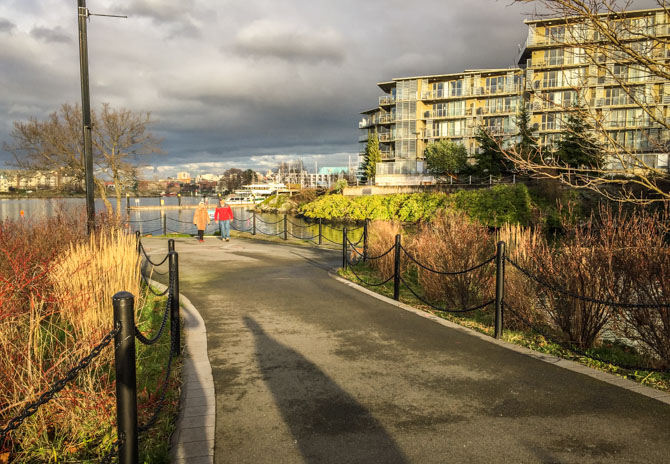 Fishermans Wharf Victoria, BC Has a Colorful History
Within close proximity to Victoria's Inner Harbour, just a short block away from our marina at Coast Victoria Harbourside Hotel, sits Fisherman's Wharf Victoria. This little live aboard, float community, is a visual delight with the many houseboats there painted in vibrant colors and creatively decorated. We are visiting Victoria off season, so the many shops, restaurants, fishing boats and tour boats, that are based there, were closed. We still enjoyed walking around the docks while checking out the often humorous decor. This diverse and eccentric community has a very colorful history. No transient moorage is available here.
"All float homes have access to potable water and 30 amp power. GVHA provides sewage hookups to prevent the discharge of black water. This is in keeping with federal law and helps preserve the surrounding marine environment. The owners live in their homes, steps from the commercial plaza and popular tourist location. There are no absentee owners and float homes are not rented." – Greater Victoria Harbour Authority
Read more about Fisherman's Wharf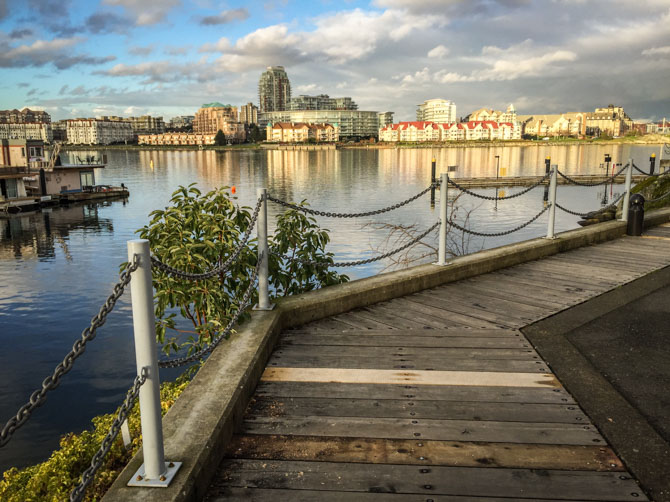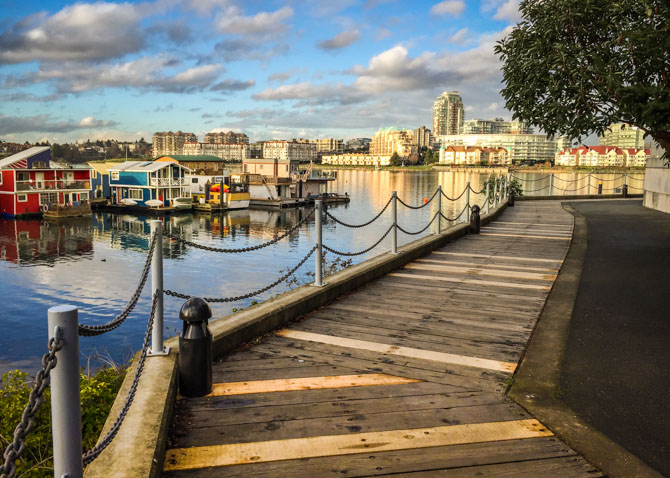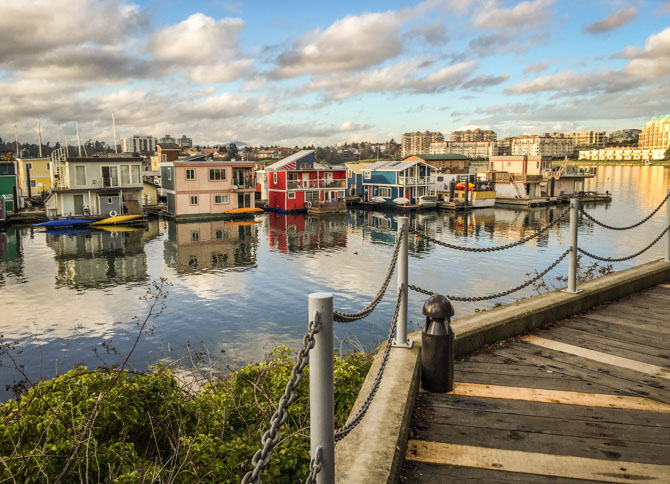 A trip to Fishermans Wharf Victoria will transport you to something more akin to the laid back island lifestyle. While walking the docks, we could help but discuss a desire to try out this kind of lifestyle. We love being on the water and other than being on a boat this might be the next best thing.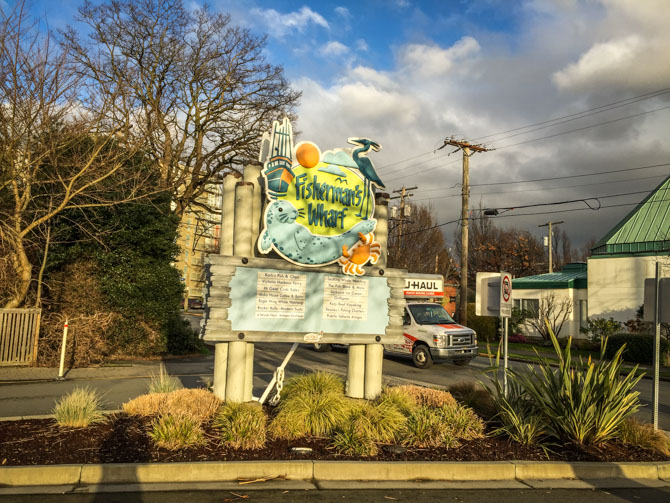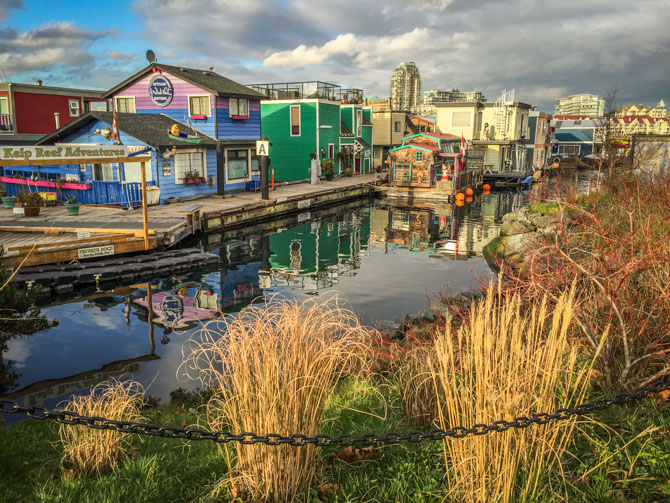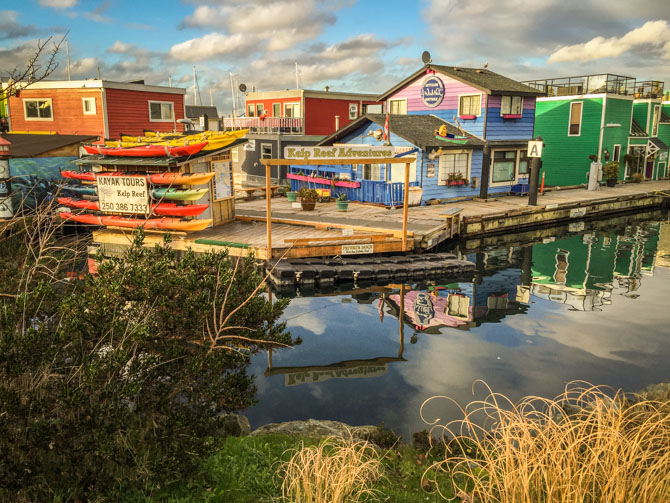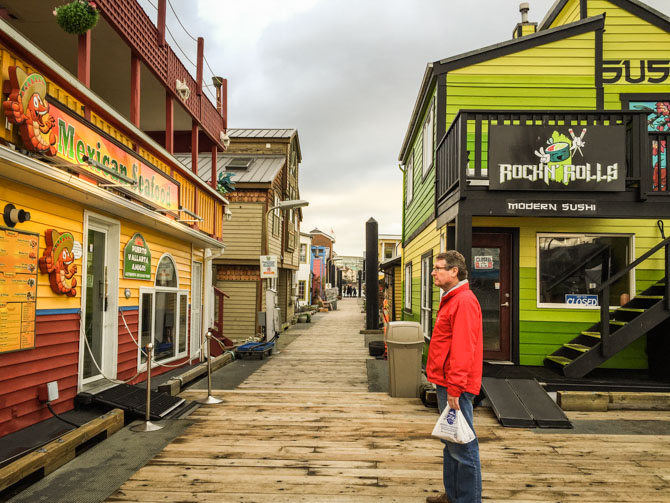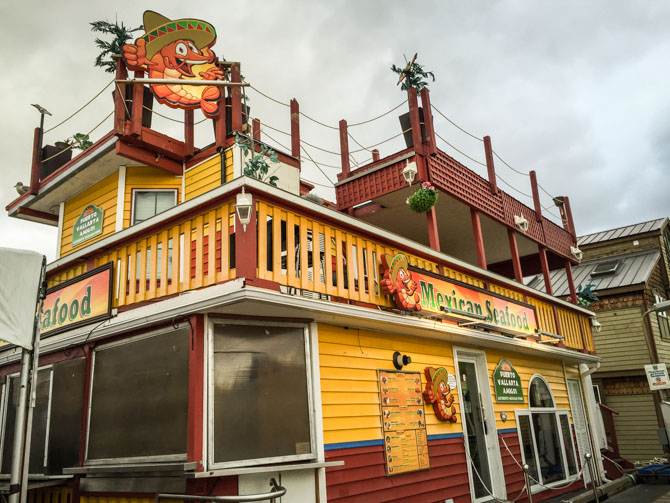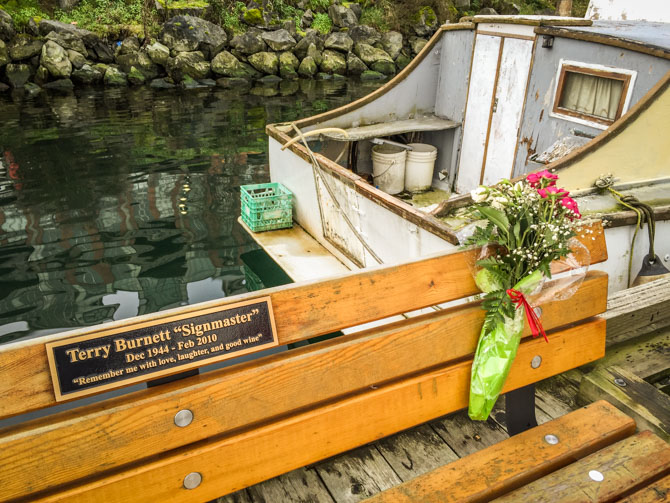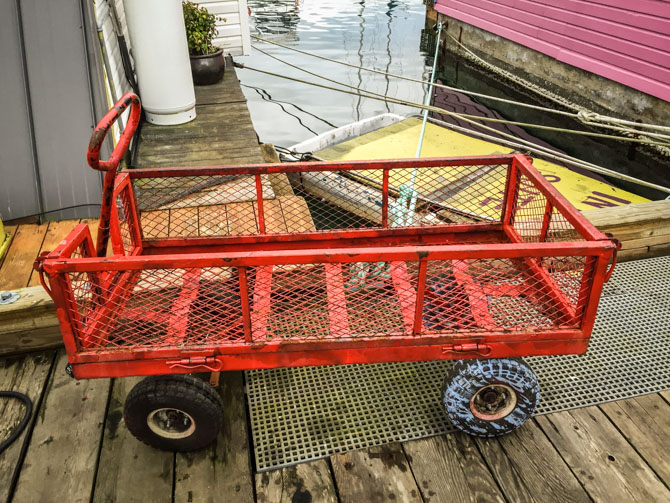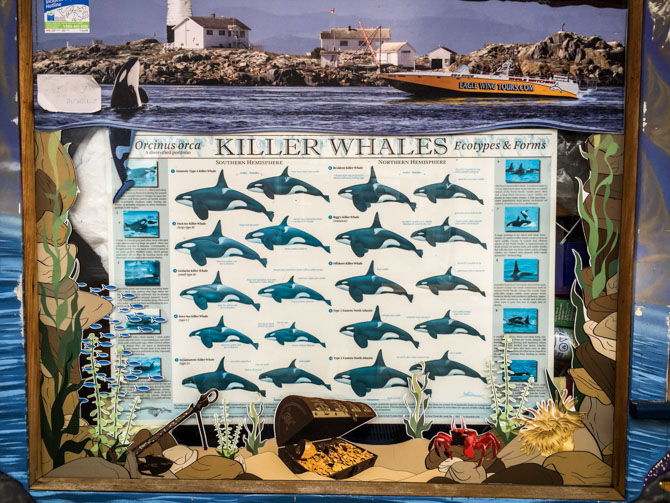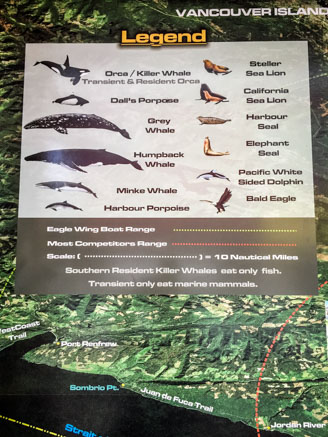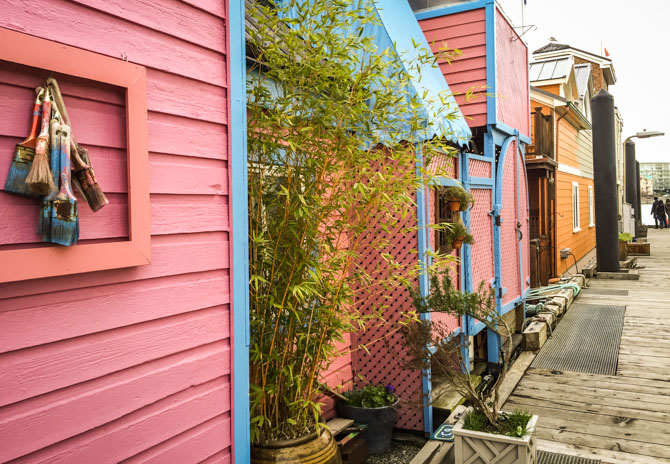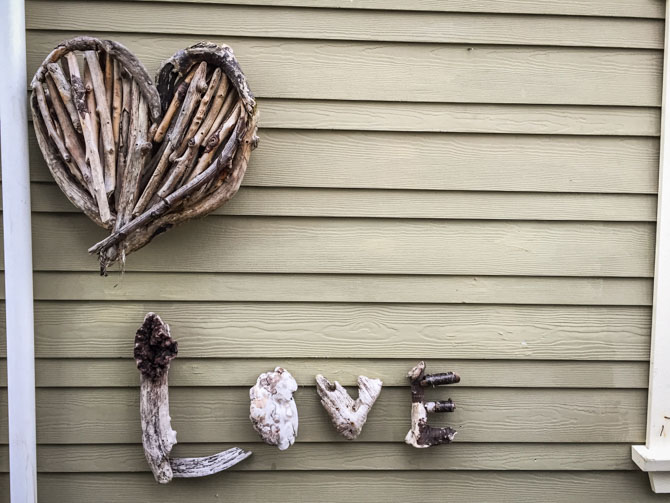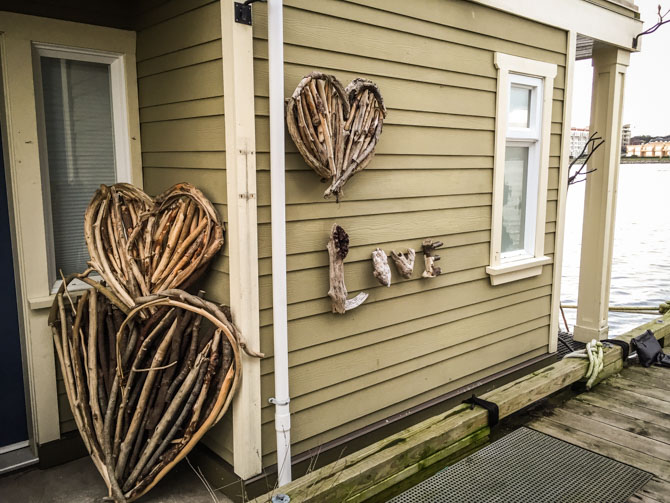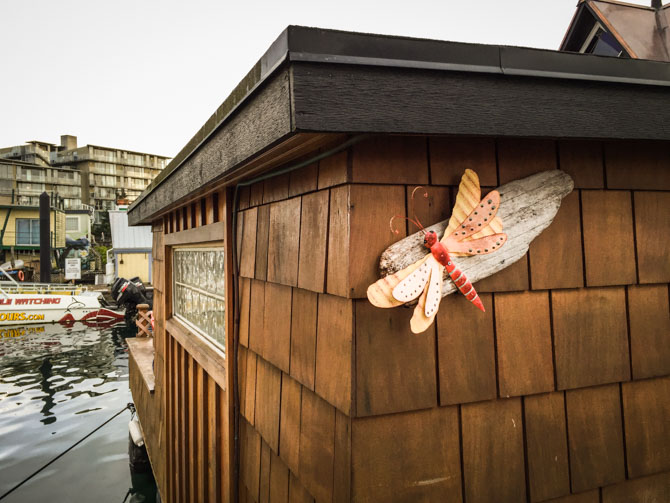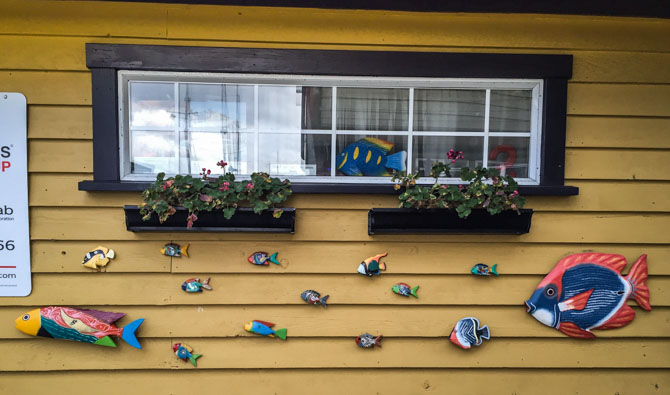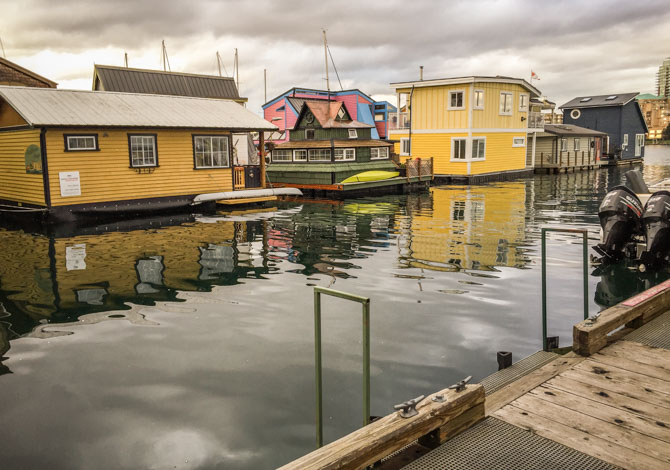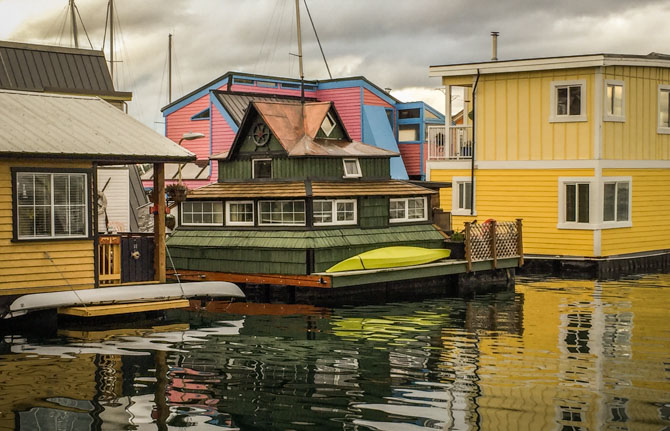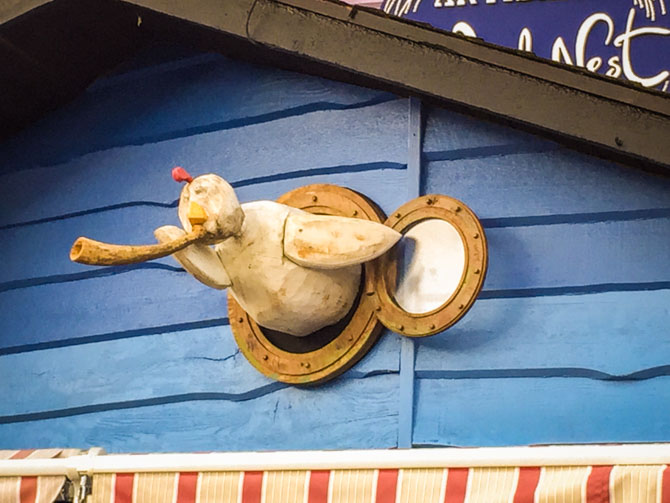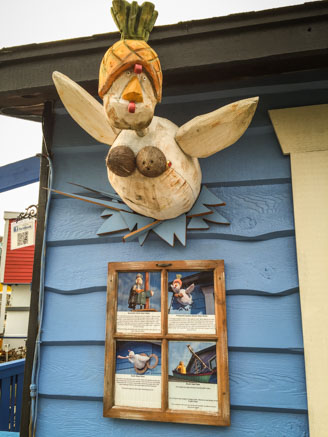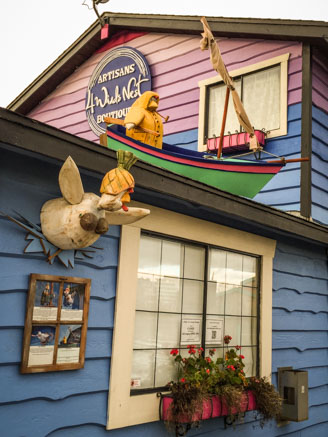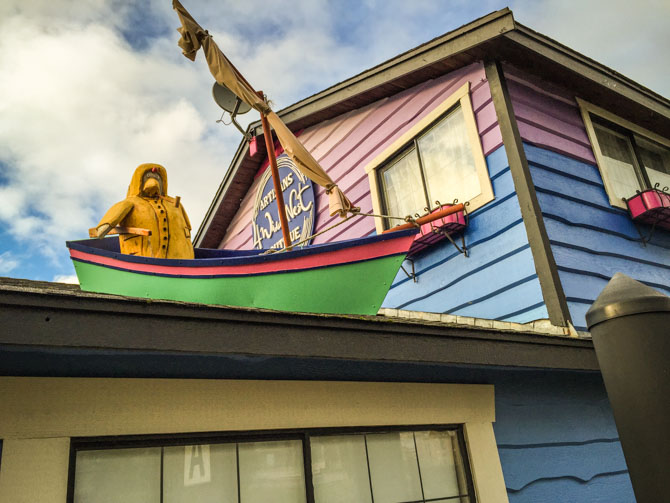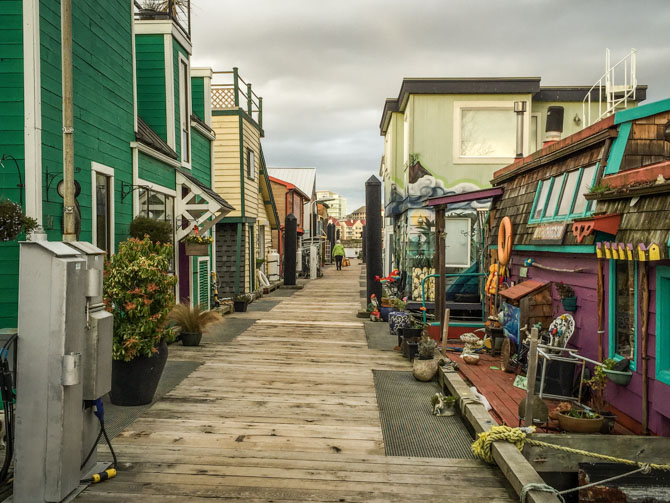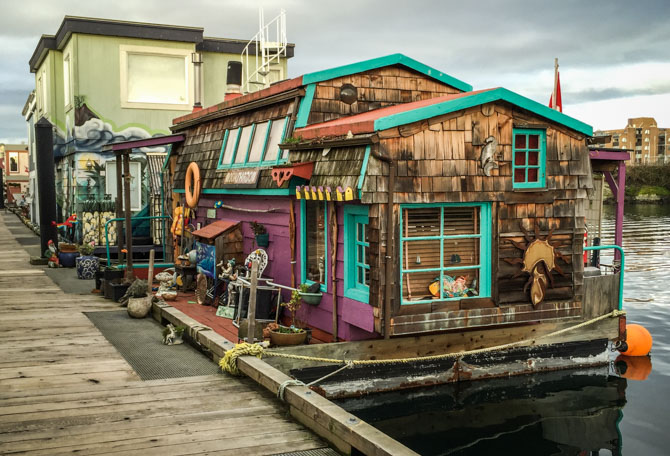 Moon shadow, (above) is probably the most interesting and creative houseboat we saw. Lots to look at and photograph on the docks at Fishermans Wharf Victoria.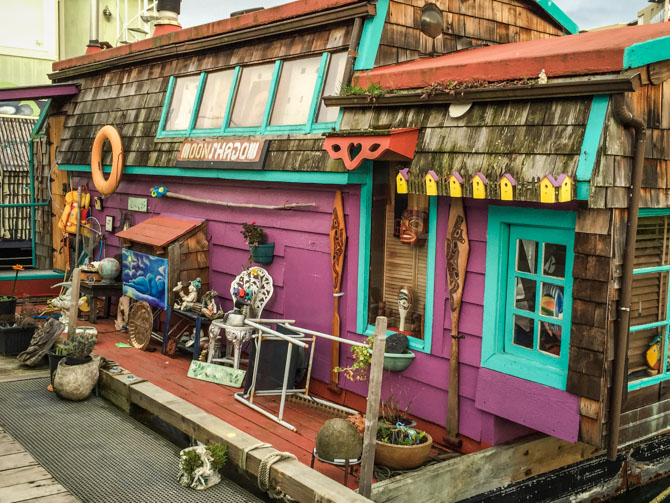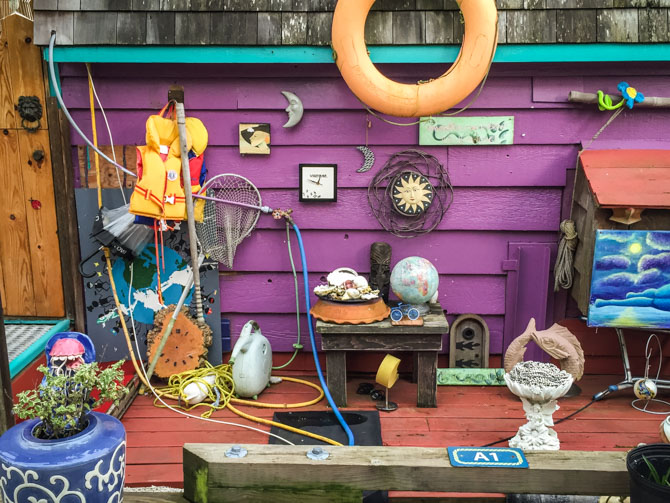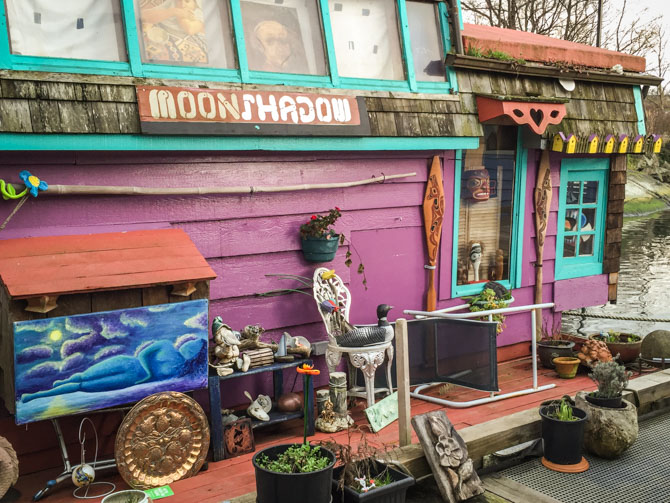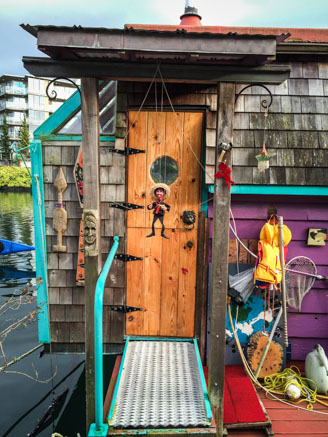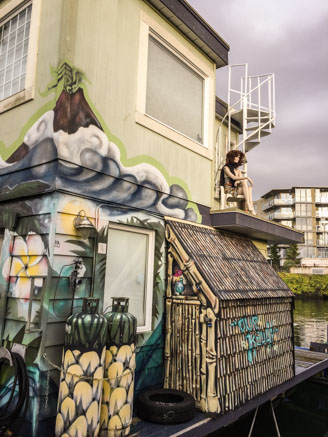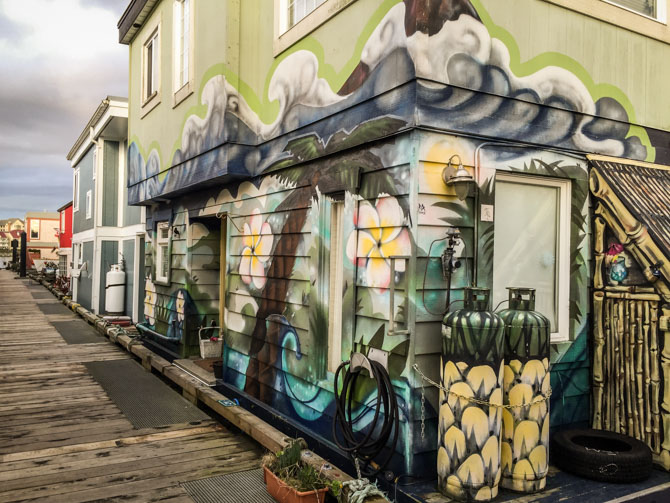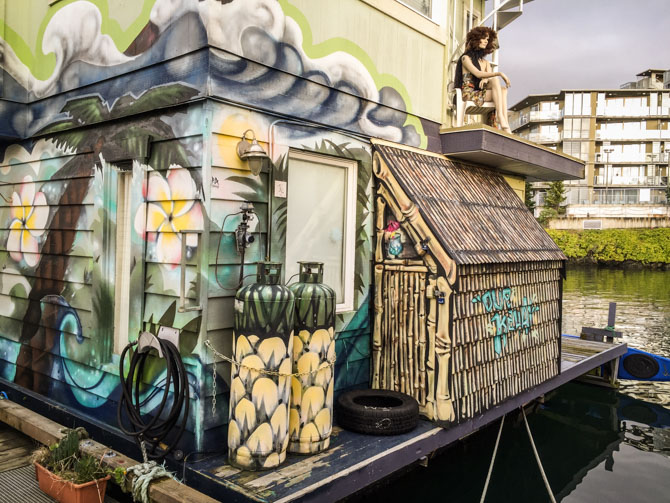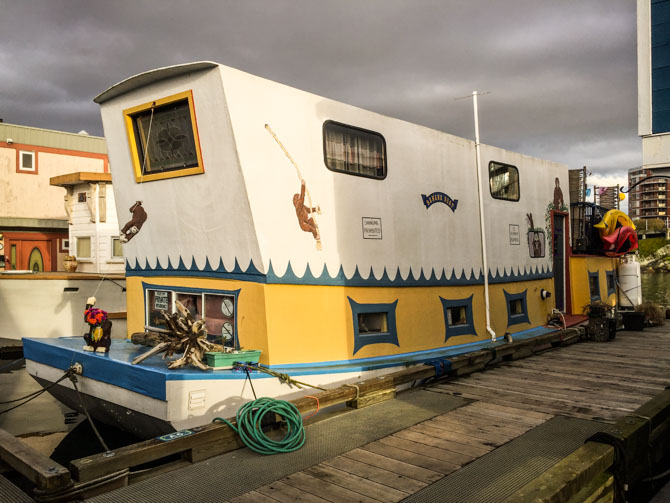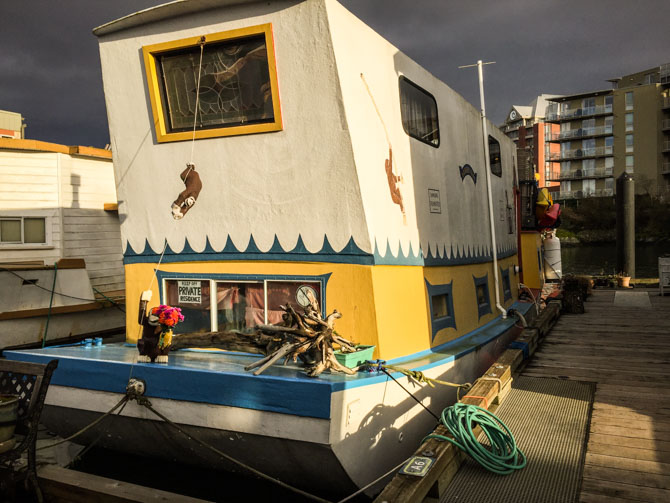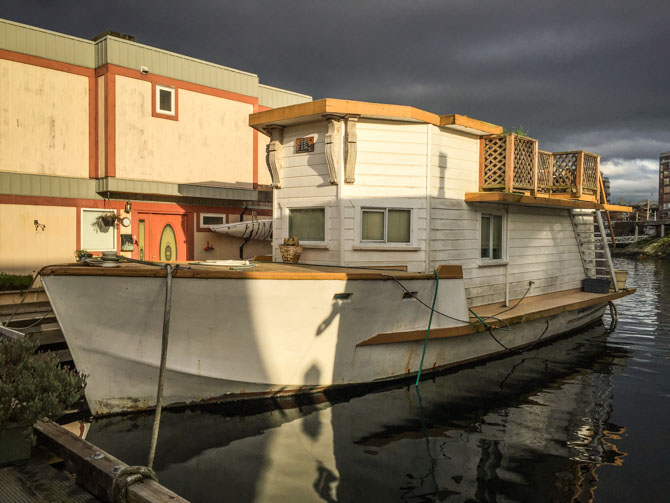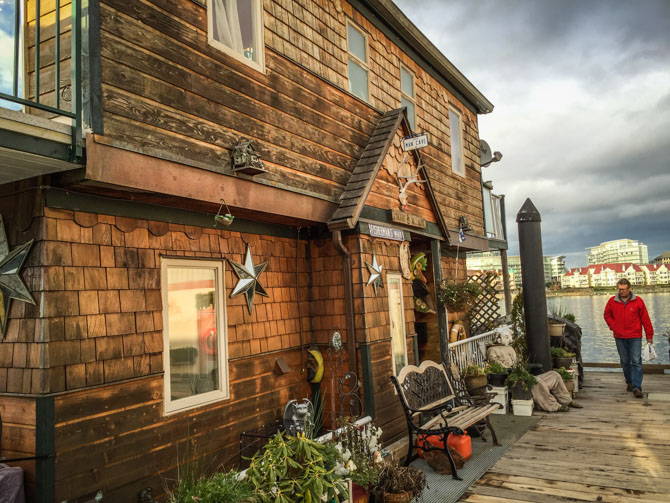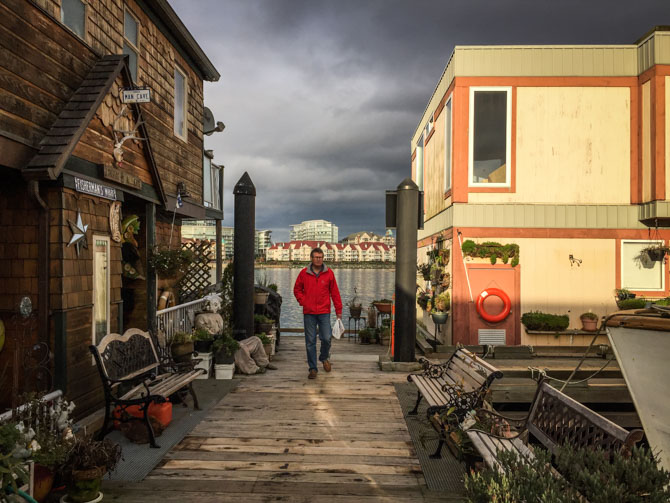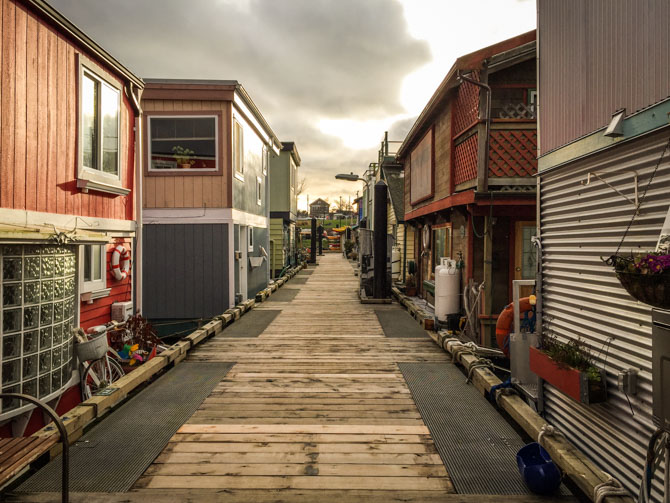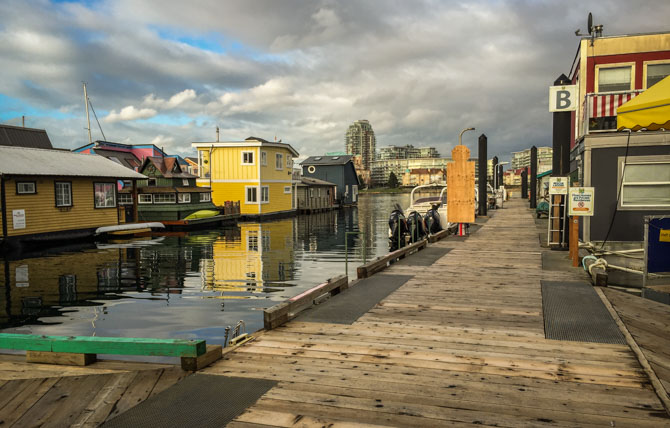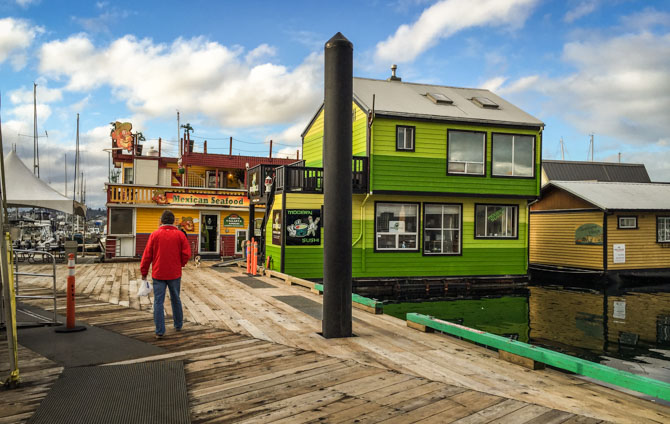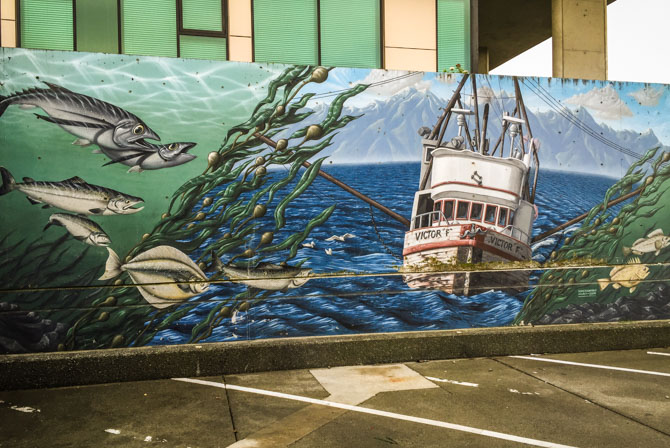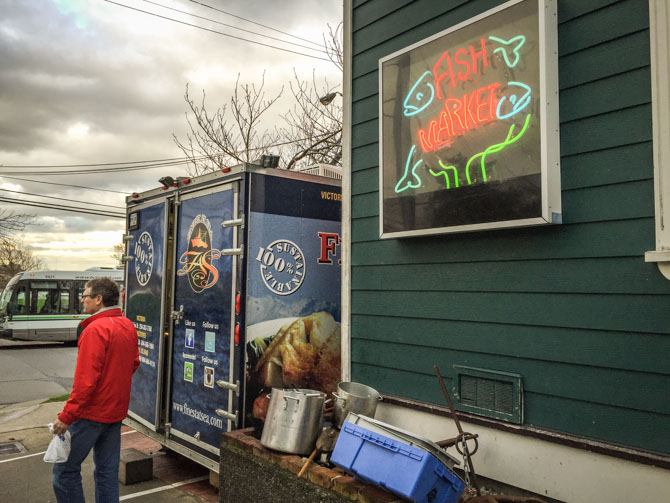 When we first arrived in Victoria, we asked other boaters where a good fish market was. We were steered to Finest At Sea, located across from Fishermans Wharf Victoria.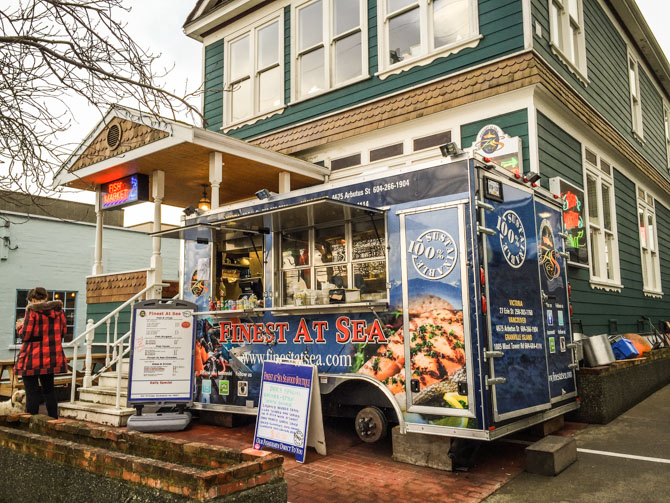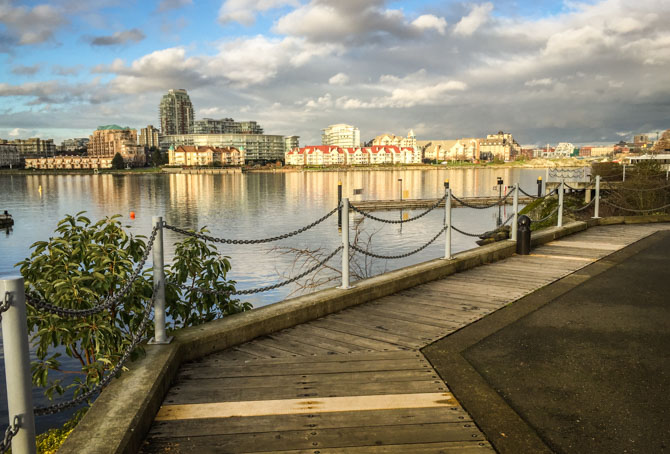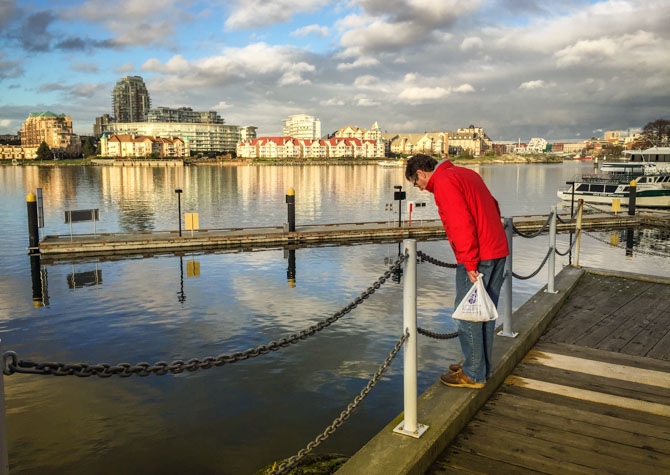 Our marina is just around the corner, by the harbour walking path, from Fishermans Wharf Victoria.