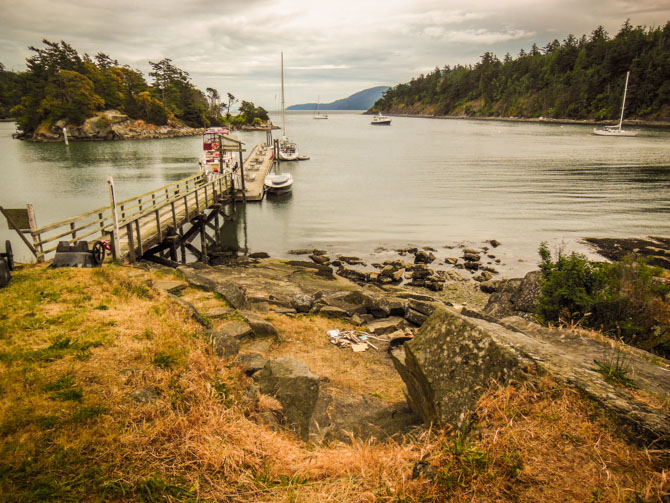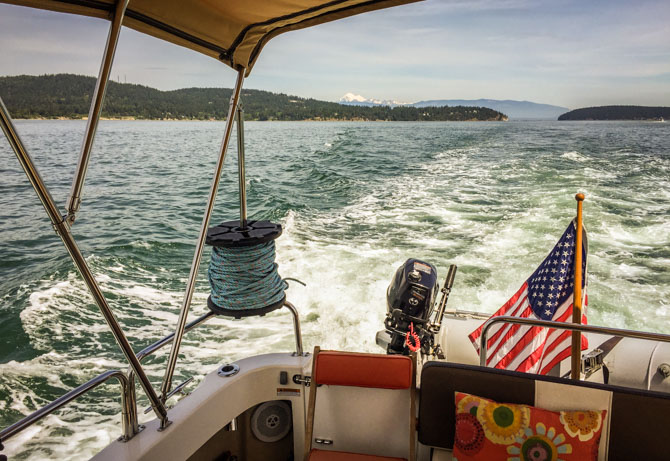 We Anchored in Fox Cove for a Peaceful Night on the Hook –
Our much anticipated return to Sucia Island did not disappoint. This time we anchored in Fox Cove cove near the beach to the campground, across a small stretch of land from Fossil Bay and the boat docks. When we arrived, one lone sailboat sat anchored between the mooring balls. Another small sailboat arrived near the end of the day. We decided to spend two nights in this spot.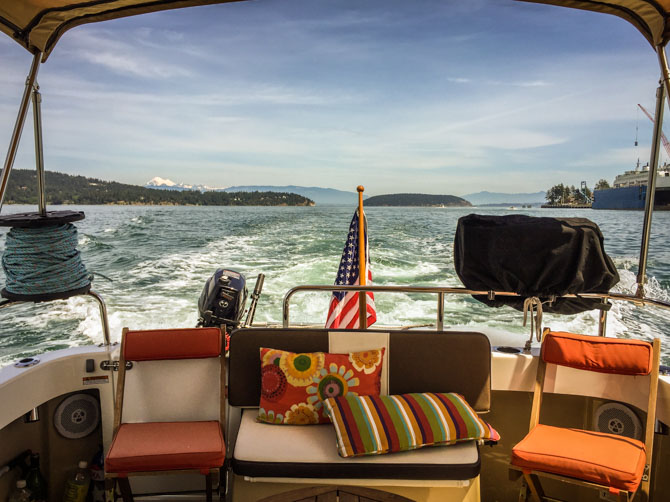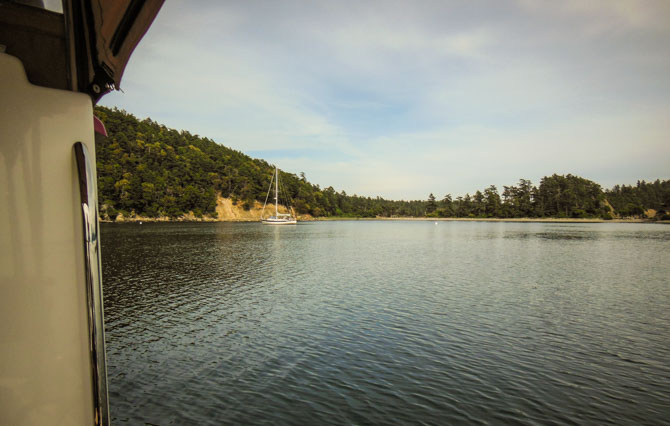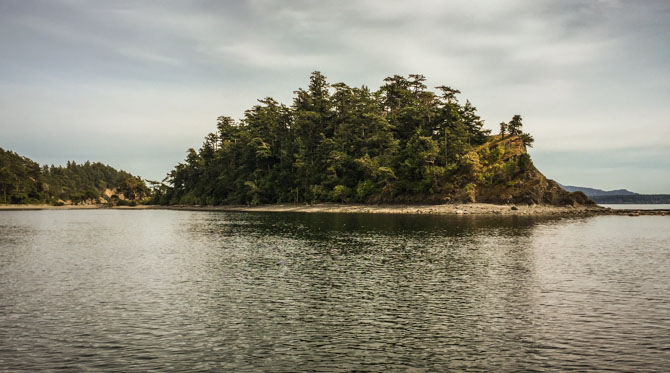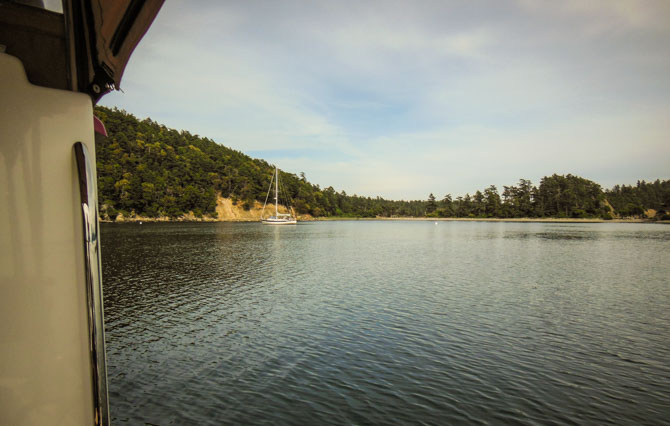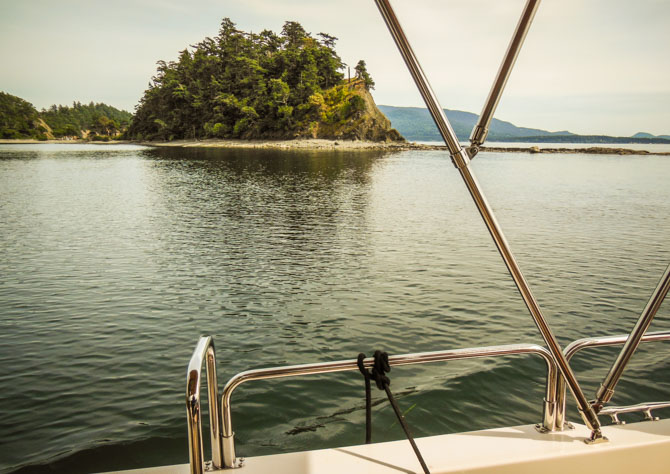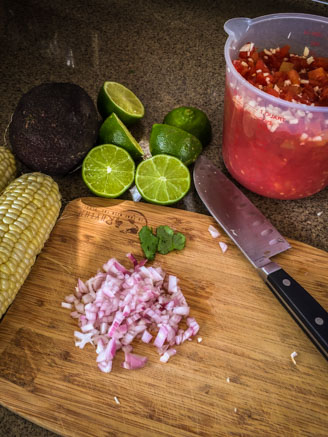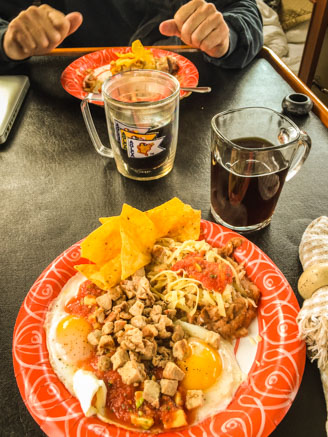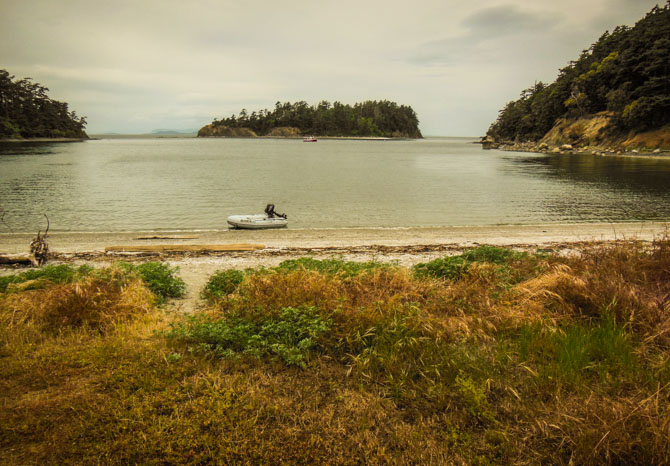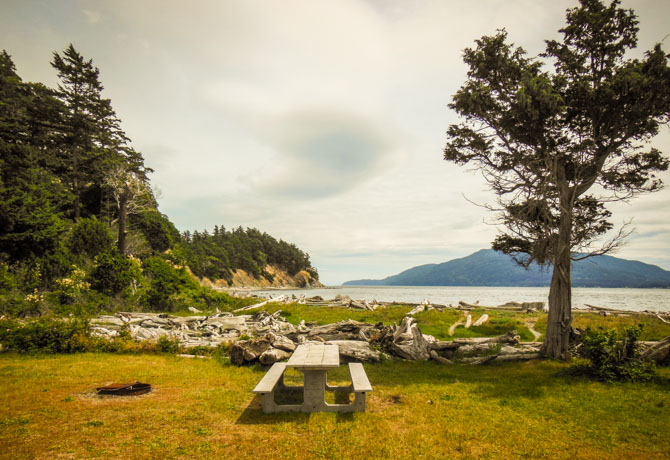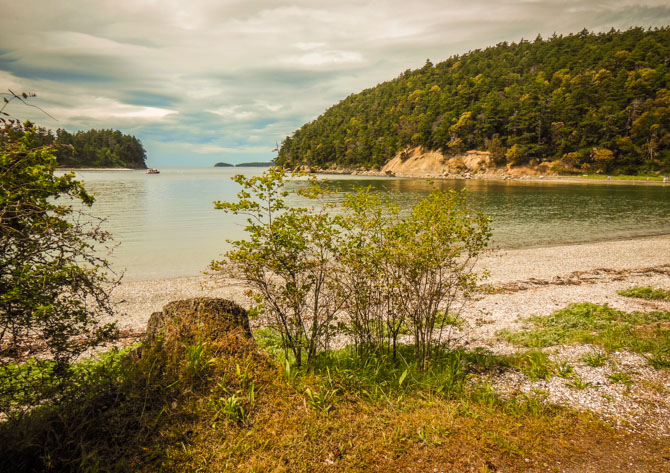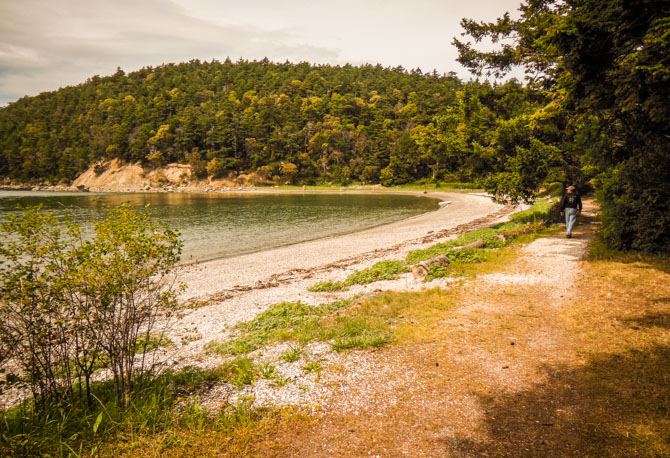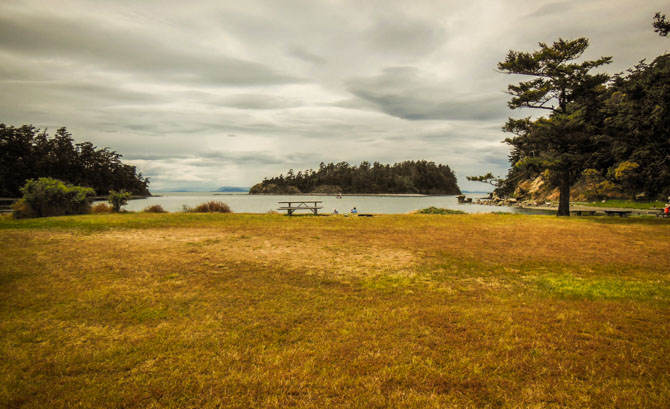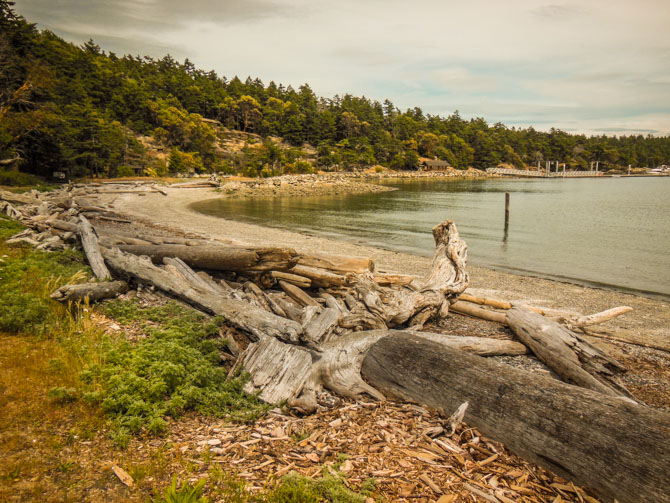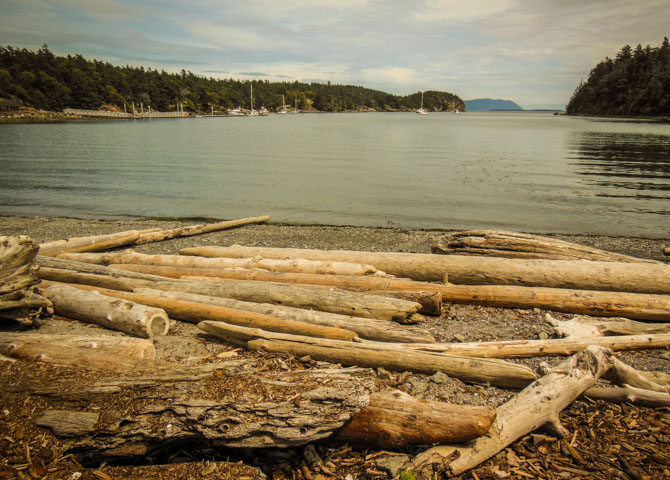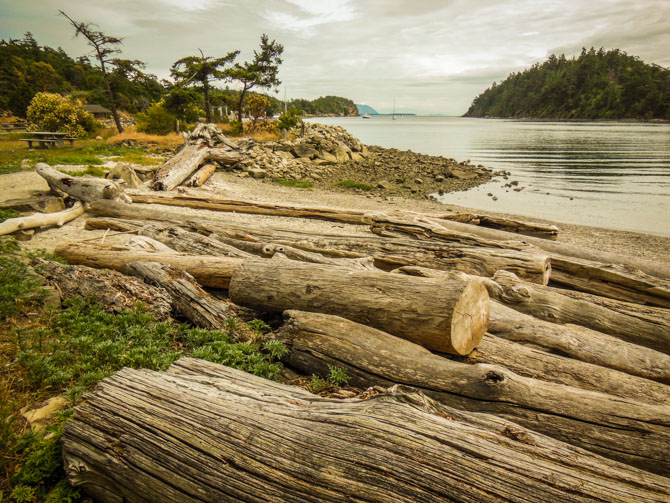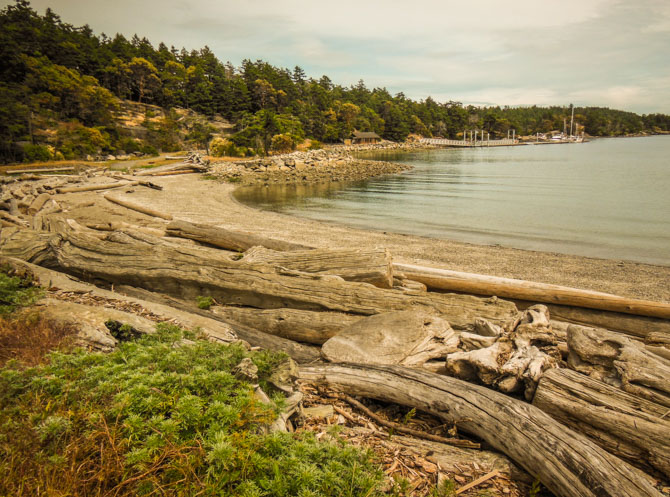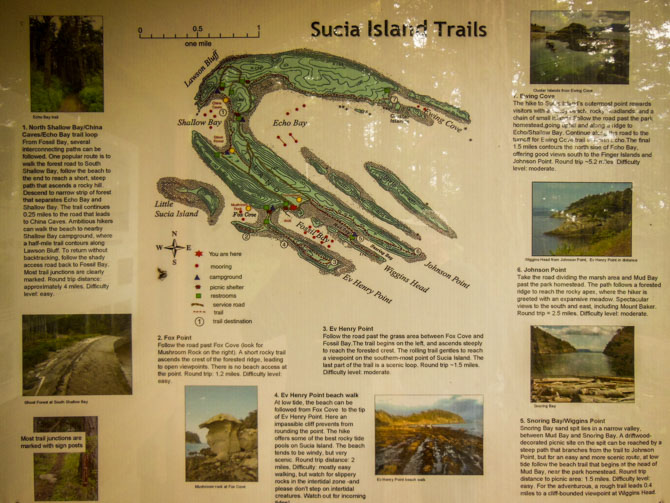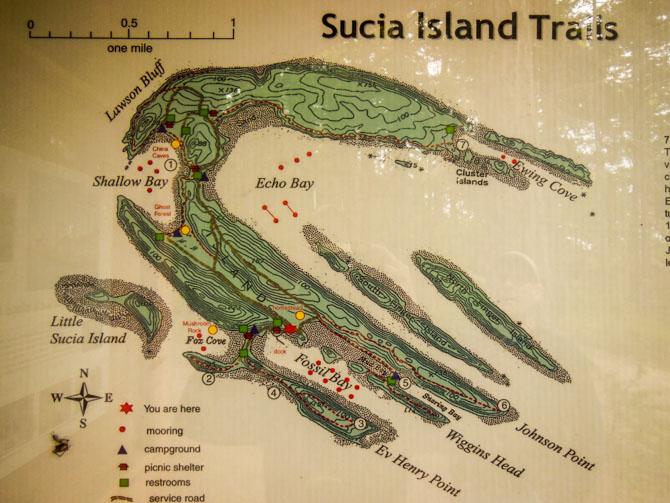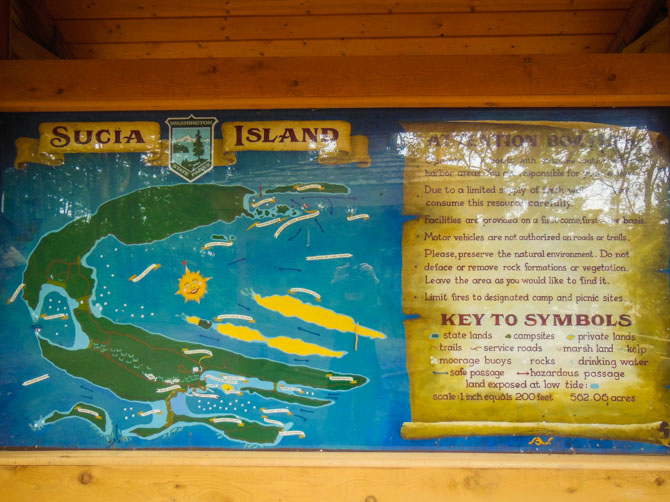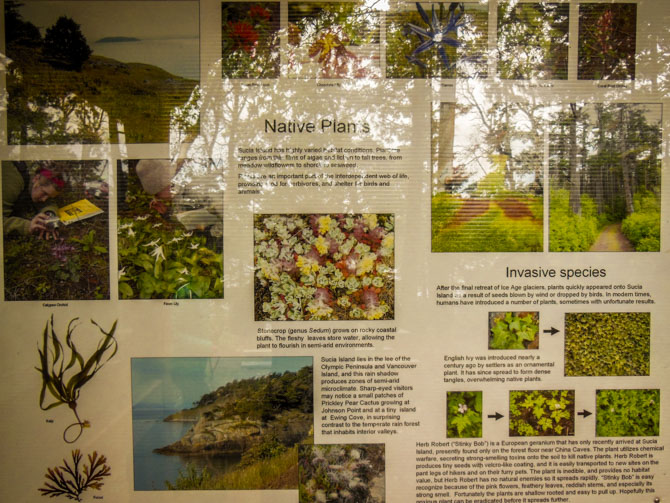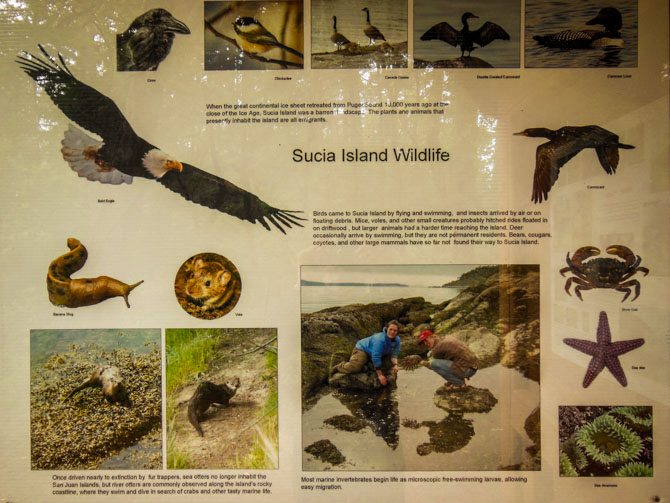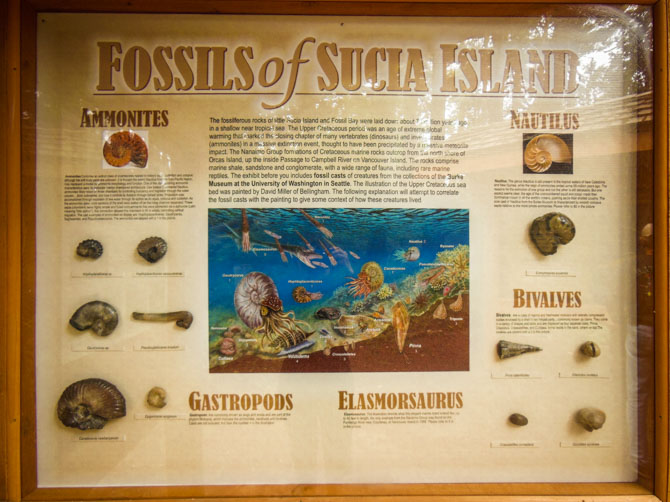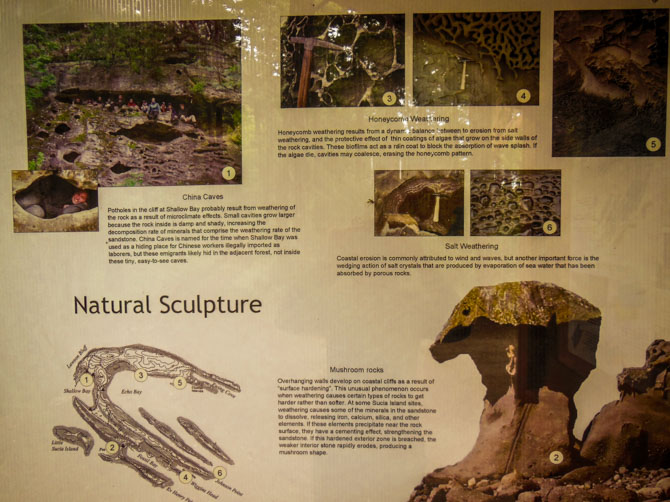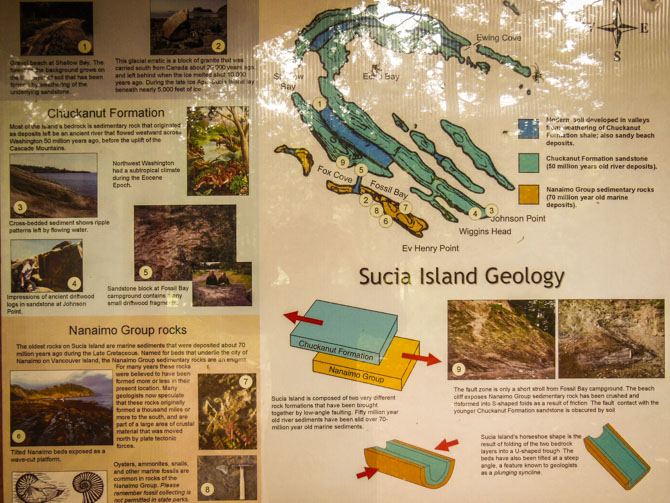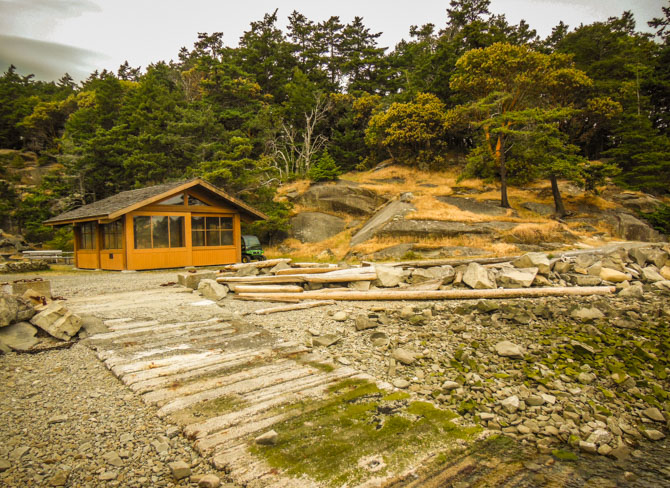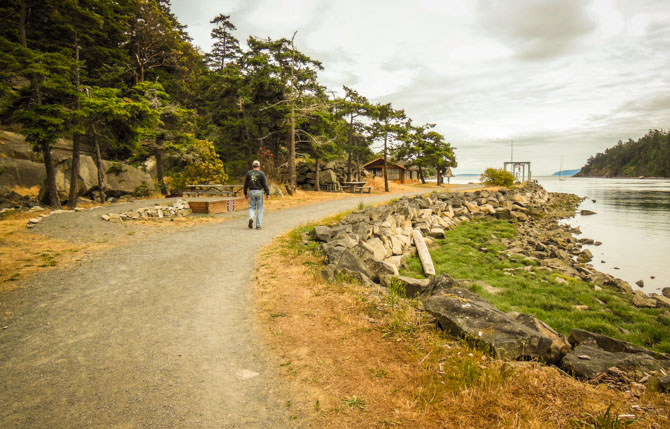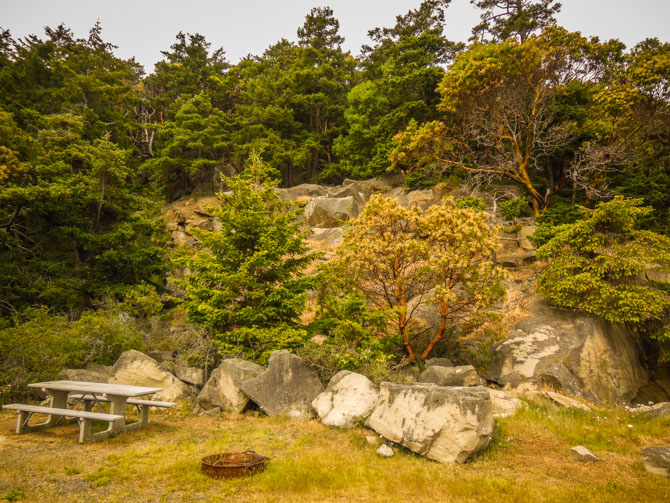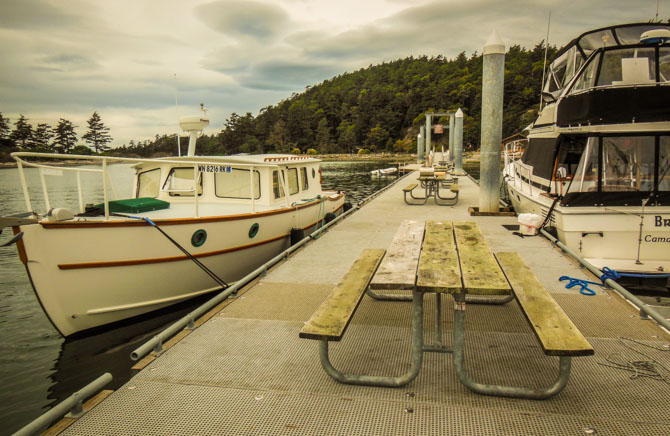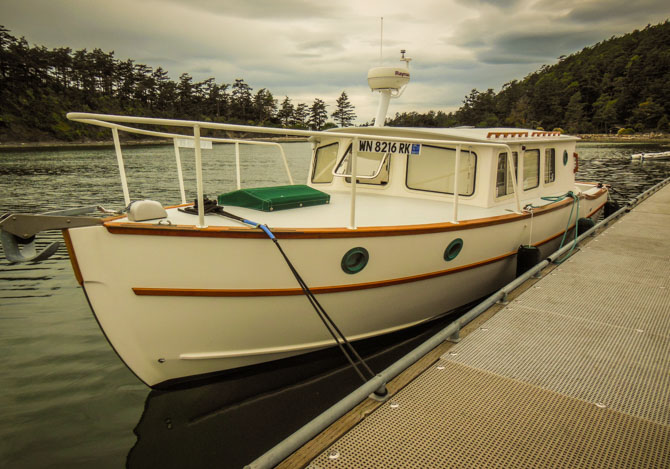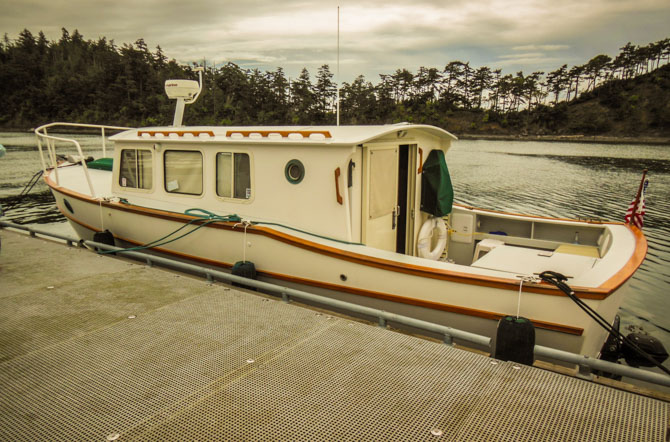 We found out that this woman's (photo – below) husband built this boat from scratch. We think he used plans from Devlin Designing Boat Builders. A Black Crown 30. It's a beauty!