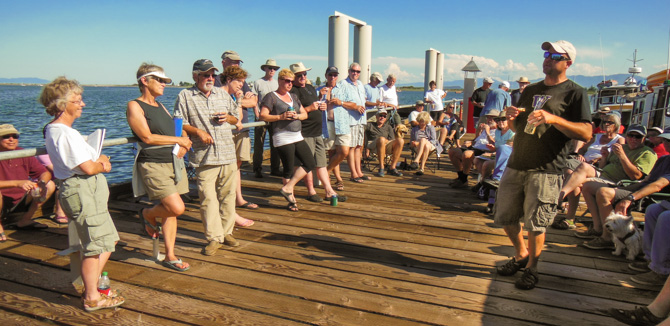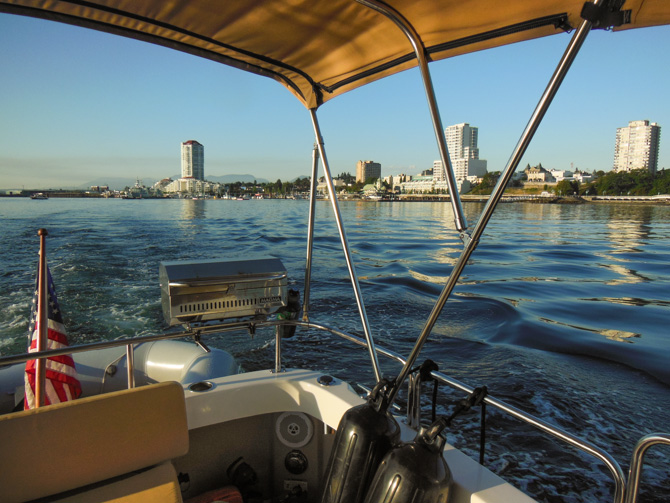 Leaving Nanaimo, we decided not to cruise with the pod on our way to Comox. It was an easy run with calm seas and sunny skies.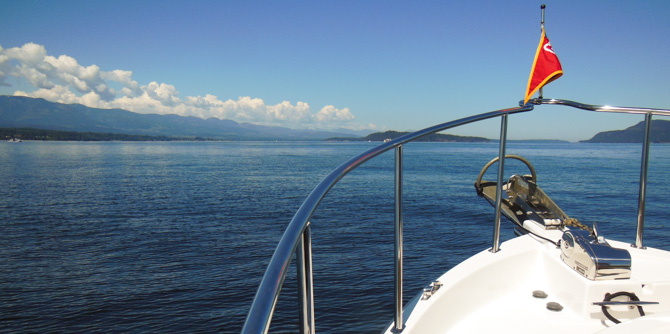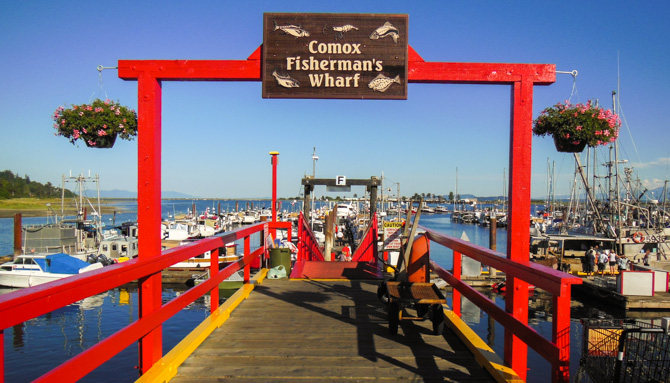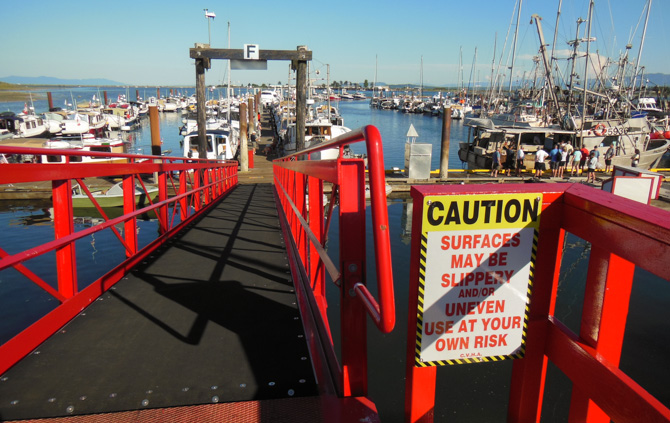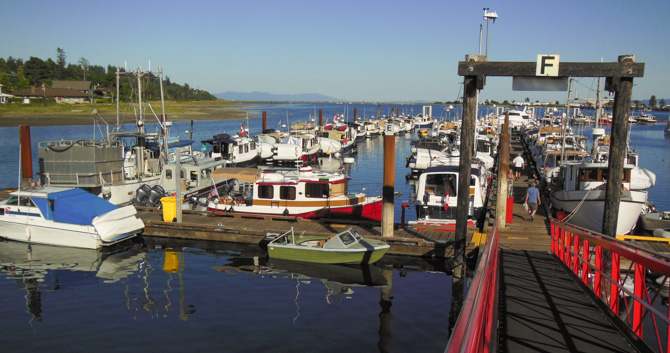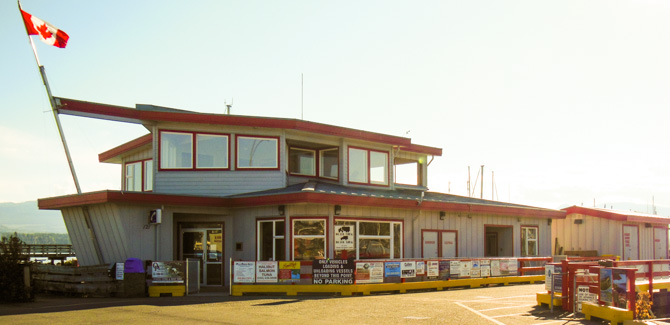 Once settled in at the dock, there were more Ranger Tug owners to meet and hot showers to take.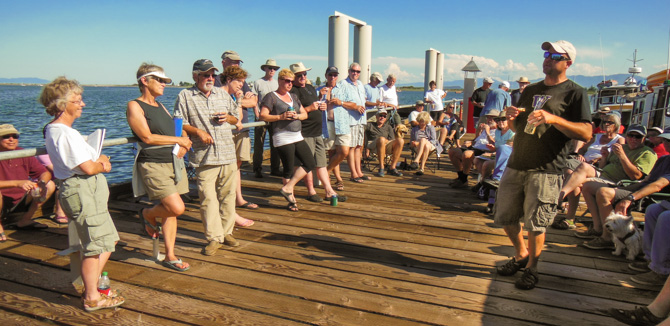 Happy hour consisted of another Captain's briefing on the outer dock. Jeff reviewed the events of the day and covered what would happen the next day. Cruising runs like we've done the last two days takes a lot out of you.
Not much lingering on the dock in Comox after happy hour tonight.
After reviewing our supplies, a trip to the grocery store seemed in order, so we asked Don and Brenda, on Kenji Maru to walk up with us. Comox has a full-sized grocery store not more than a few blocks from the marina. This being our first time in this area, we're not sure where the last big grocery store will be.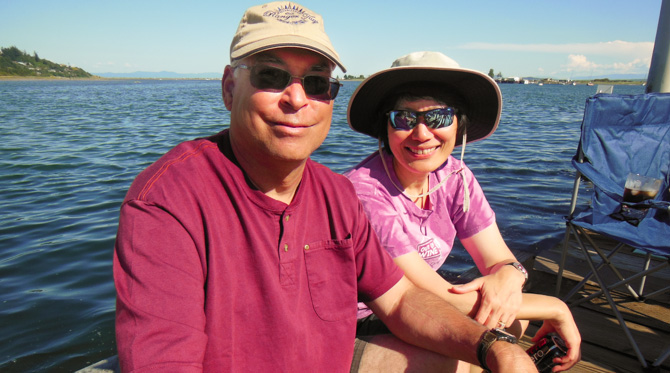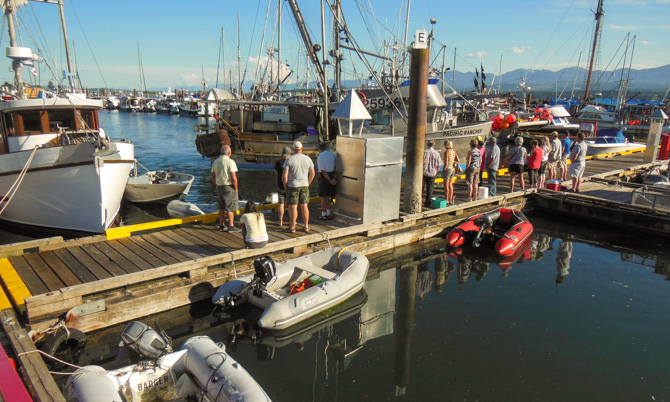 When we got back to the boat with our supplies renewed, we started to hear from the other boaters about a big shrimp boat coming in to the marina to sell their fresh catch. We immediately got in line with about 20 other people to buy a bag. Fresh shrimp for dinner.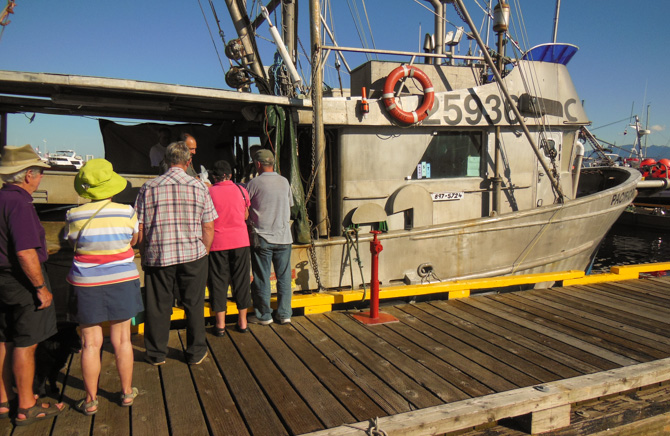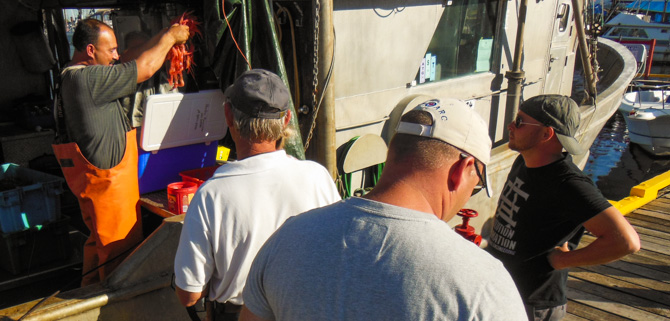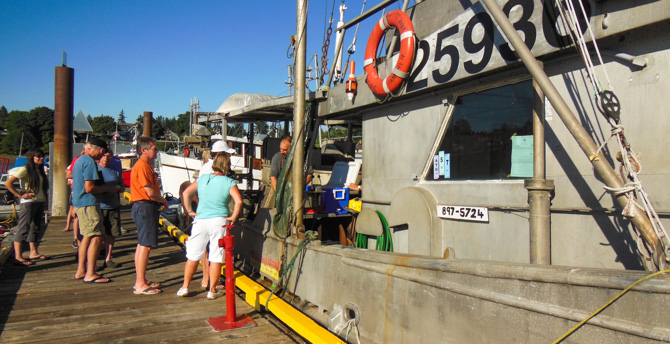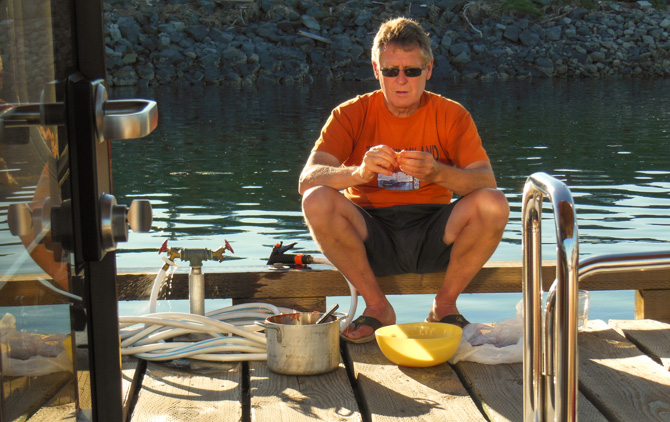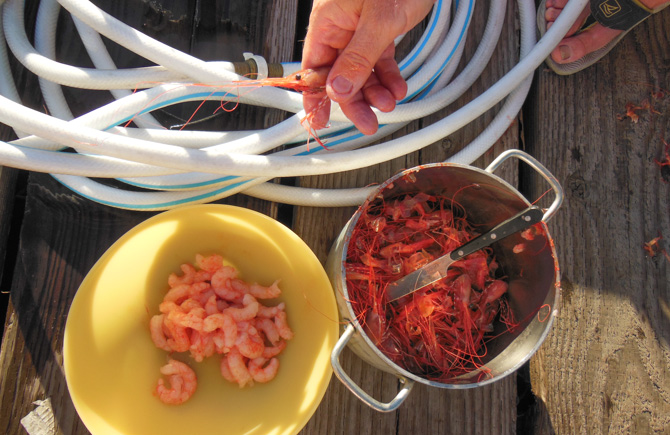 Jim spent a good amount of time shelling the shrimp on the dock and said it was quite a conversation starter among the people walking the down from town to see all the Ranger Tugs that had come in. Kenny, Ranger Tug Customer Service Representative, stopped by to chat and we invited him to share dinner with us. We enjoyed the one on one time with him as we think he is a very outstanding young man.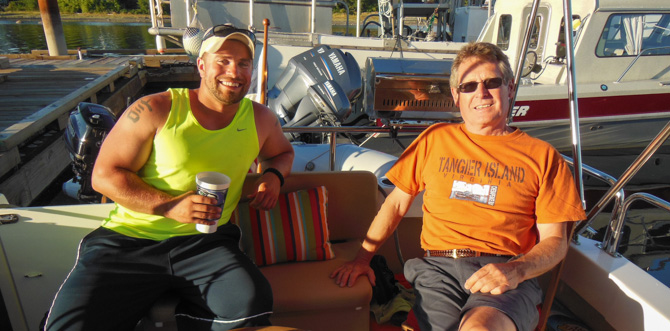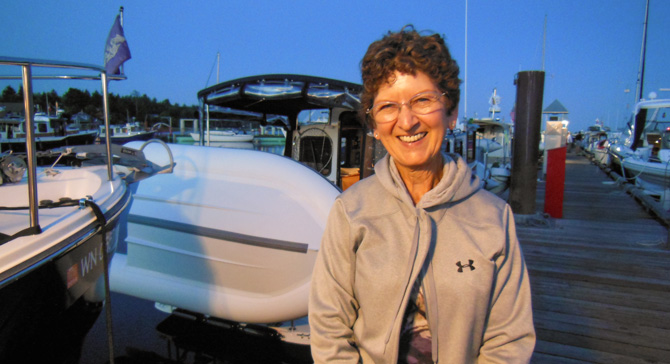 We found Willie on the dock, Willie's Tug (above), while we were taking our evening stroll.
This skull came into the harbor full speed ahead, right at our boat (which was side to in the fairway), apparently we were docked where they usually tie up. It was funny to watch them back all the way out of the channel, laughing as they went.