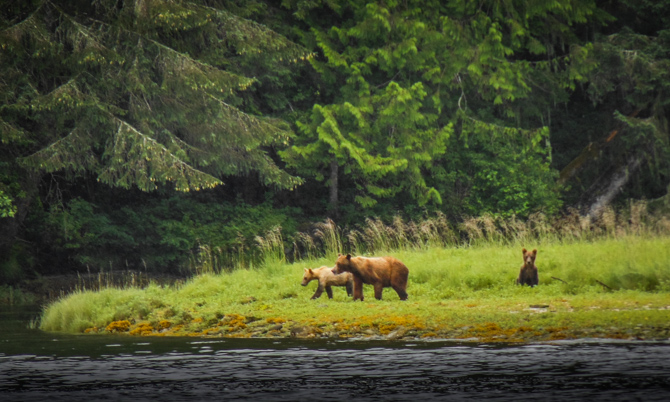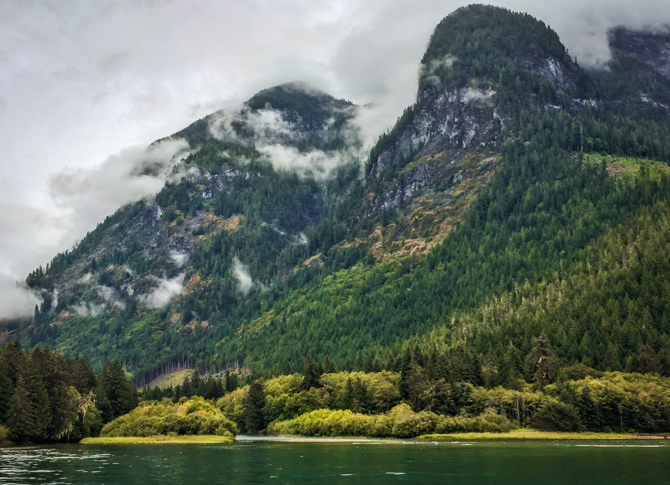 We Hit the Jackpot of Grizzly Sightings at Brem Bay!
During our last day at Toba Wildernest, a sailboat pulled up to the dock late in the afternoon. Soon after, we overheard the crew exuberantly sharing their grizzly bear sighting further up Toba Inlet. Brem Bay to be exact. We decided it was worth the scenic nine-mile trip to see if we'd have any luck spotting a wild grizzly bear, or two, ourselves.
Brem Bay lies on the NW side of Toba Inlet. The bay sits at the base of a huge valley at the mouth of Brem River. The river forks out into the grassy estuary wetland area and into the inlet.
The cruise up was calm, but overcast with the sun and blue sky sometimes peaking through the fog and clouds periodically. It was our first time that far up into Toba Inlet. Here the inlet takes a sharp turn to the northeast of the mainland of Canada. When we arrived at Brem Bay, we had to approach the shore cautiously. It was hard not to be disappointed that the water depth didn't allow us to get closer to shore for a better view. We tried to get as close as we could, trying to avoid the shoaling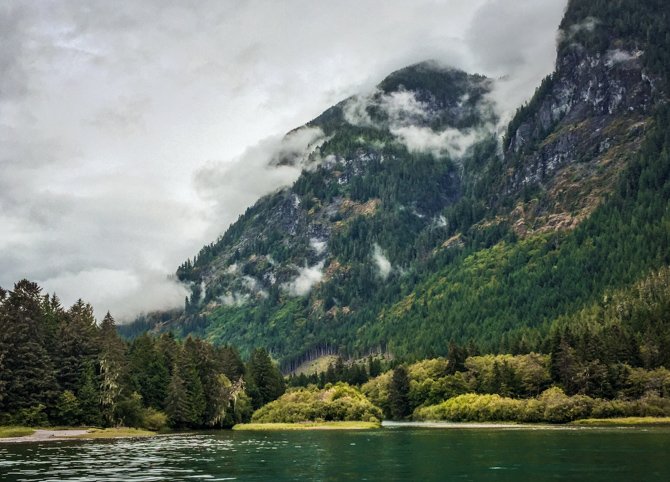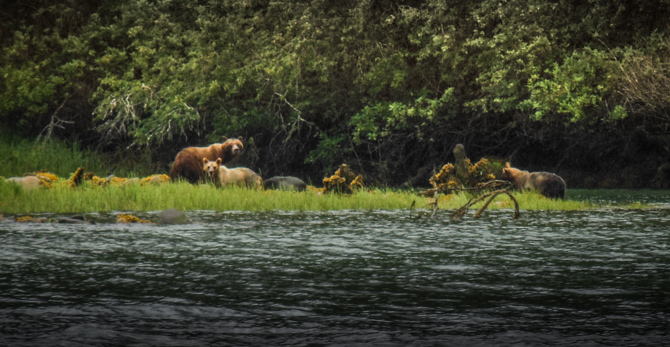 We watched and waited. With binoculars, we scoured the scenic grassy valley in front of us, until I finally spotted some movement by the river. Not one grizzly, but three – a mother and two good-sized cubs. Lisa and I watched the three bears swim, fish and romp around in the low lying grassy field. An hour went by rather quickly. We felt safe viewing this spectacular event from the cockpit of Kismet as we idled back and forth along the shoreline.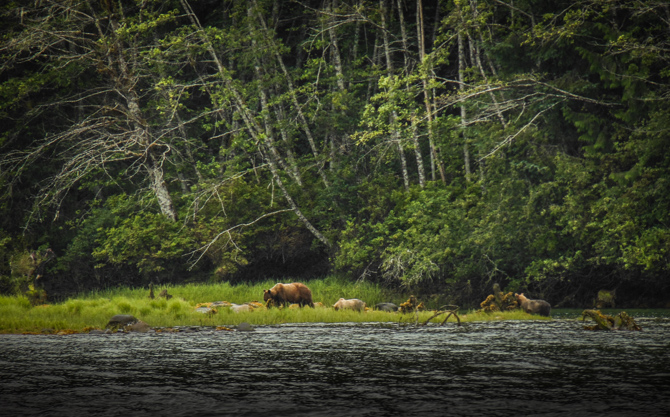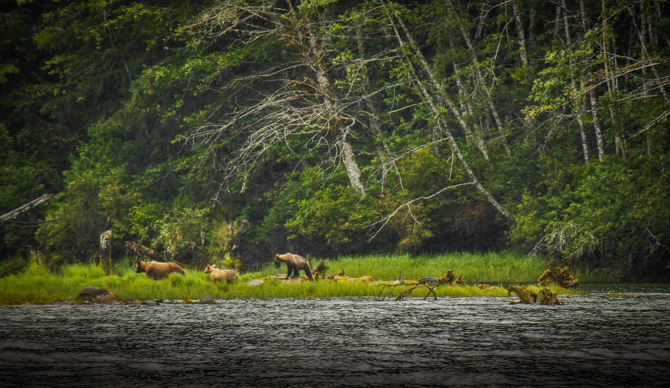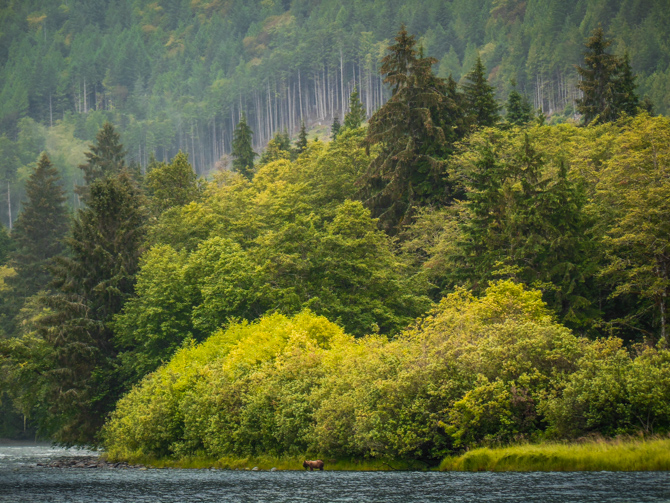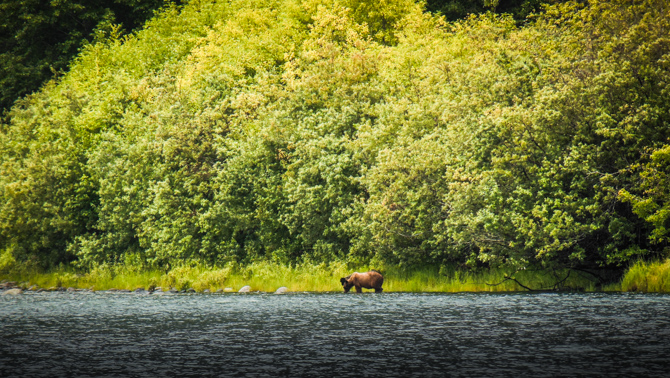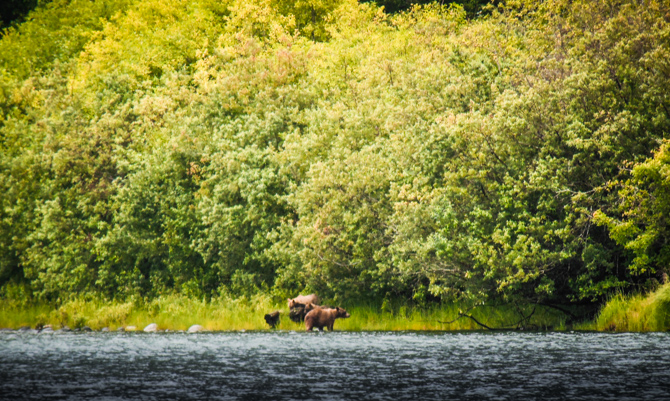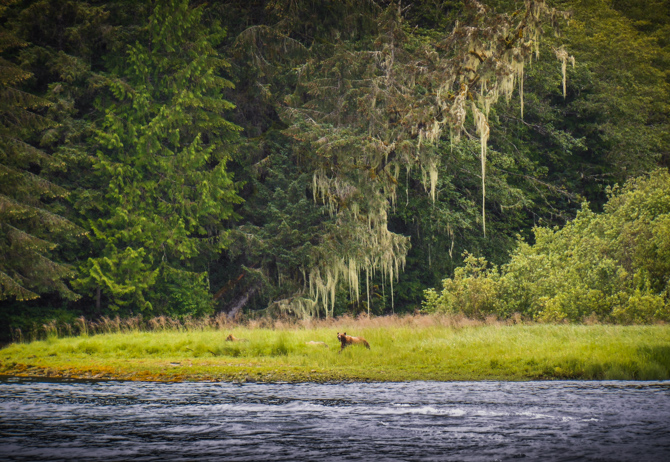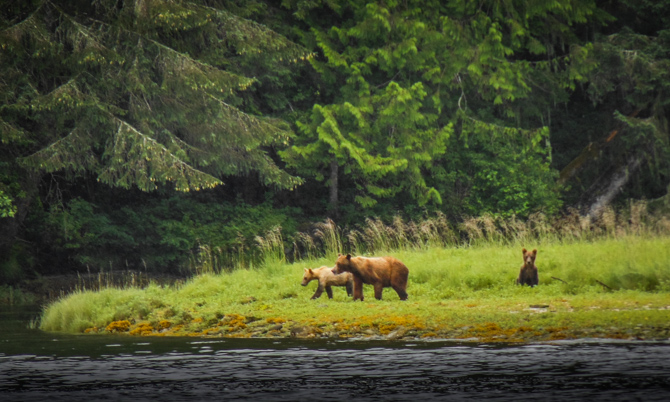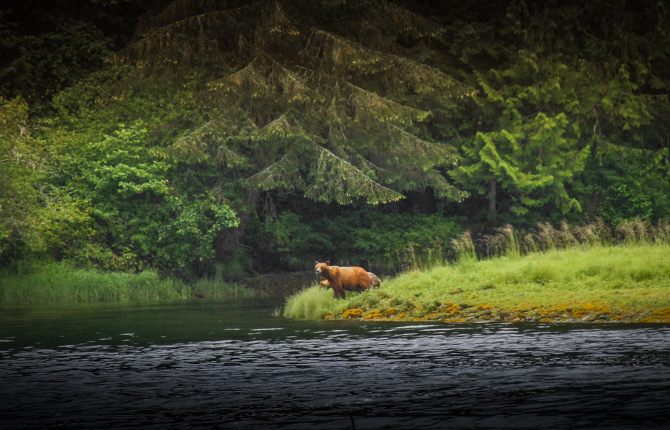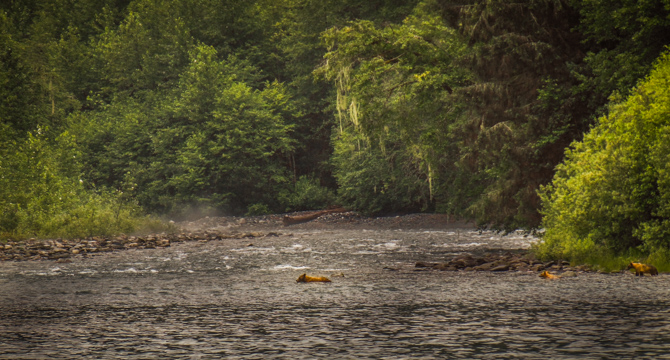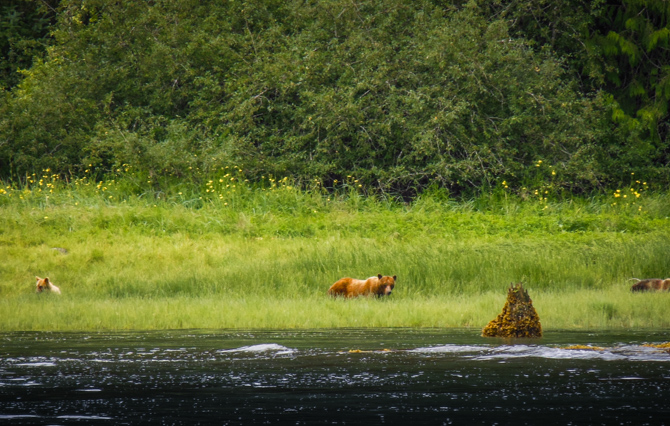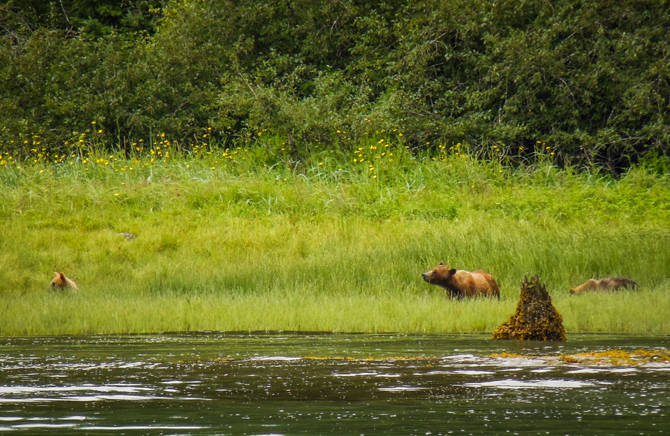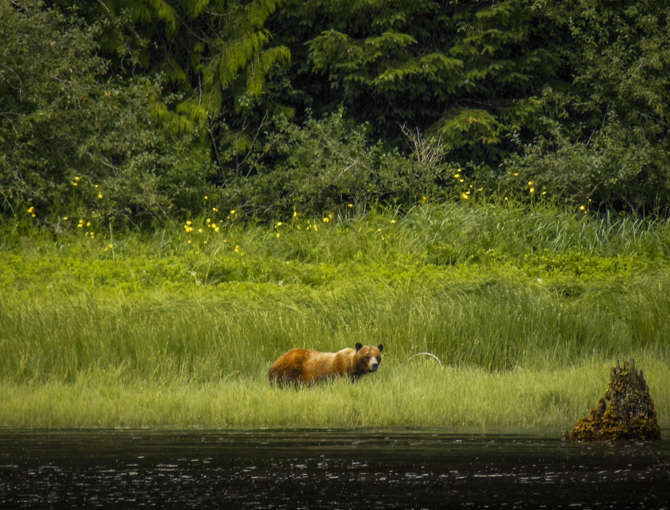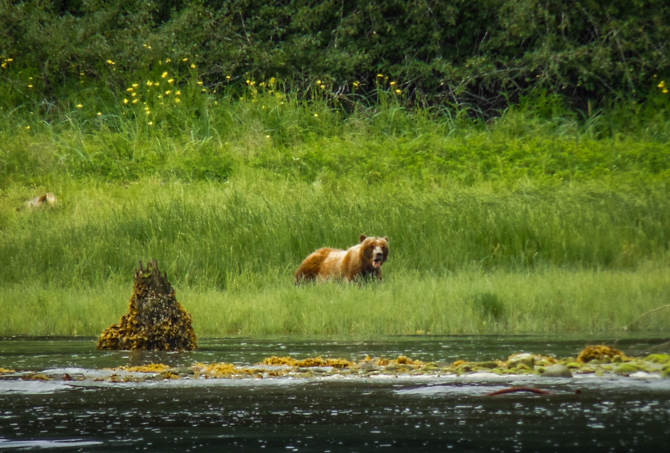 Mother Grizzly Kept a Close Eye on Us!
The cubs had fun playing while mom kept an eye out for them. Sometimes she'd look our way with concern (photo-above), sometimes she foraged for food. Maybe she was wondering if we were a potential threat to her young cubs. It was hard to leave, as we realized we might never see another sight like this again. We had a lot of miles to cover that afternoon. It was time to back-track our way out of the inlet and make our way to our designated anchorage before nightfall. Reluctantly, we left Brem Bay by retracing our route – heading to VonDolop Inlet to anchor for the night. It was a long day. Yet, from a wildlife standpoint, it was extremely rewarding – capped off by seeing three eagles during the course of the day.