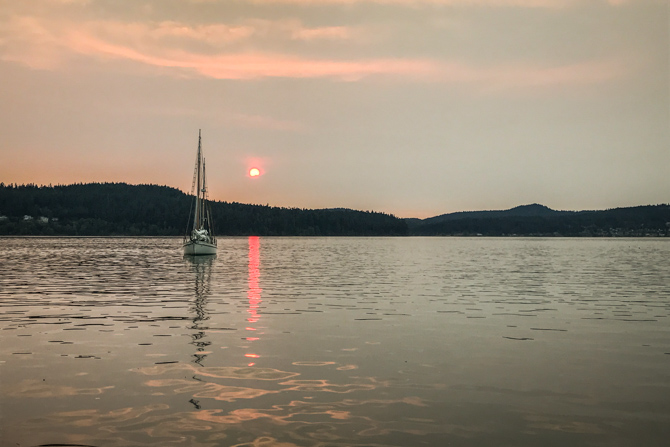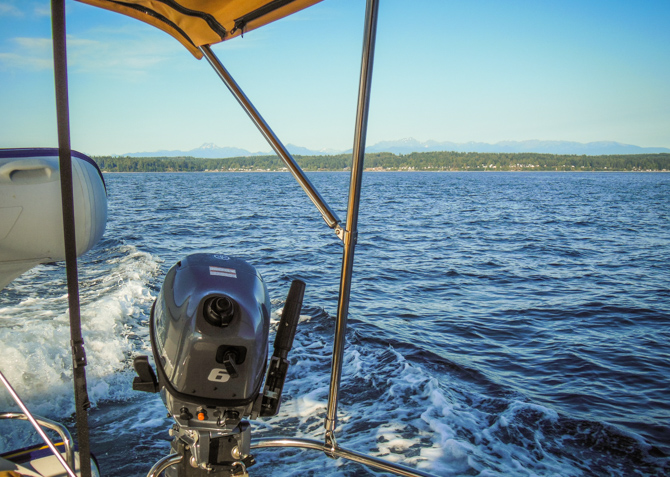 Dropping the Hook at Hope Island –
Need a good spot to anchor while waiting to catch slack tide at Deception Pass (Skagit Bay)? Hope Island is our favorite place to throw the hook to do just that. The anchorage, located between La Conner and Whidbey Island on Skagit Bay, is off Hope Island State Park which consists of 200-acre marine park with four primitive campsites within old-growth forests and saltwater marshes, meadows and a trail across the island. The island provides boaters with four or five mooring balls. We usually just drop the hook. The island was named by Commander Charles Wilkes, who's job it was to chart Puget Sound, in 1841,
The usual park rules are in effect on the island. No open fires are permitted, and no water is available, but two vault toilets are provided.
Although we did not venture off the boat that night, we could have dinghied ashore to take advantage of the trails and stretch our legs. Instead we opted for a lovely, quiet, evening on the boat, taking in the warmth of the setting sun on a still amber evening. We were on our way to Anacortes the next morning, scheduling our departure for slack tide event at Deception Pass, located just around the corner from our anchorage at Hope Island.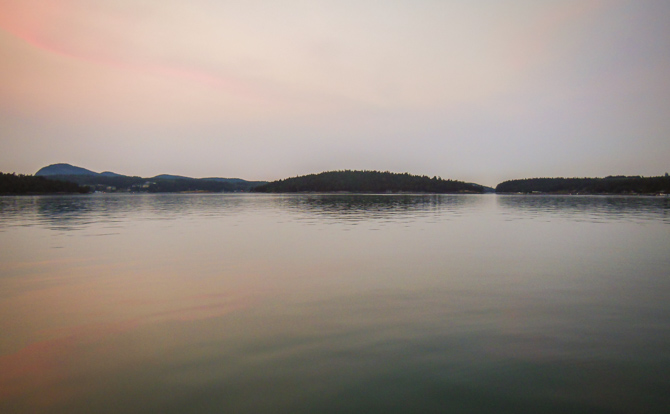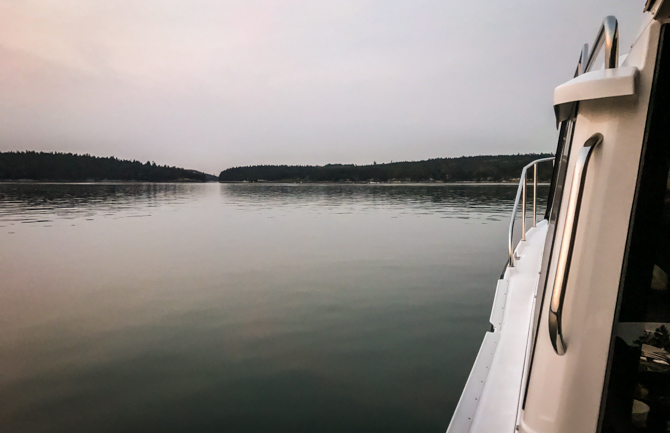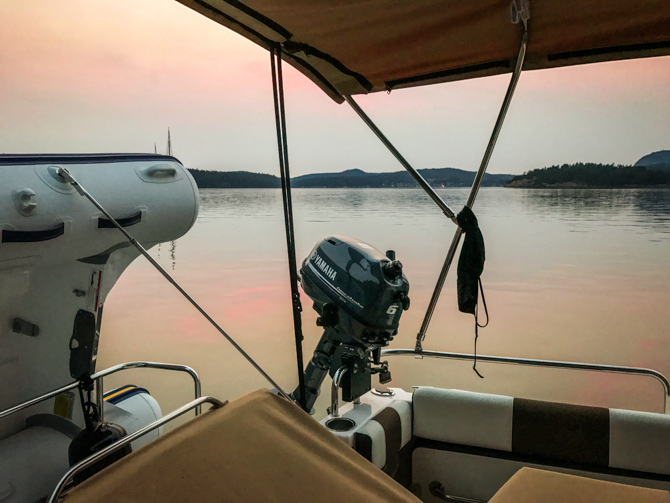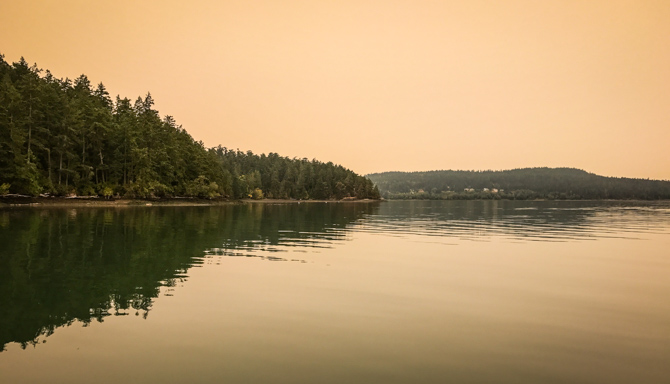 Due to many out of control wildfires in Oregon, Washington and British Columbia, we are experiencing what we call a kind of amber haze covering the area up here by Anacortes. Although we cannot smell smoke, we are seeing some ash on the boat. It is an eerie feeling to see the sun, not hiding behind clouds, but shining through a smoky mist on a non-cloudy day.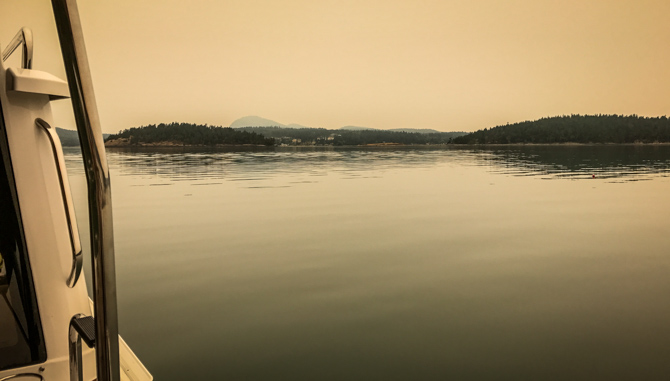 Maybe next time we will allow more time to get off the boat to explore the island.