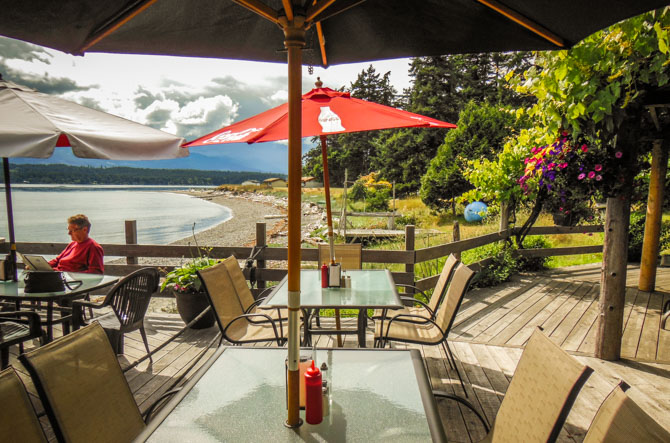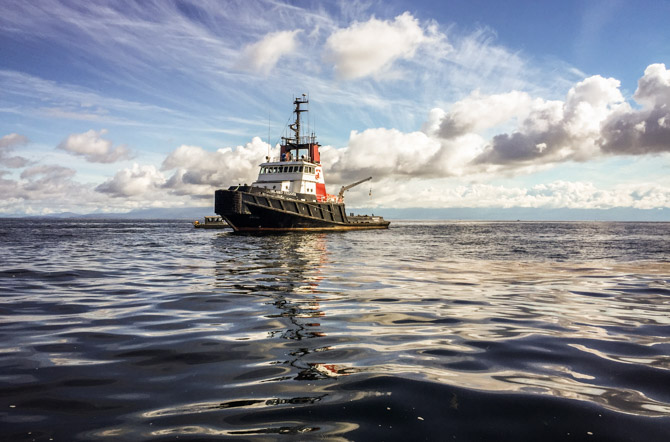 Smooth cruising to Hornby Island today –
Our destination today is Hornby Island. First for dinner at The Thatch Pub, before we throw out the hook in Tribune Bay. We heard about Hornby Island from another boater, Norm, at our marina during our stay in Victoria, BC earlier this year. We were there for the month of February. When cruising an area unknown to us, I always try to ask as many locals as I can about their favorite cruising spots. Norm is in the band, Jolly Mon Band, he travels on his Grand Banks with his band to play on some of the islands during the summer. Gotta love that lifestyle, right? Norm suggested to us the large cove on Hornby Island called Tribune Bay. The bay, we learned  has a great beach to walk if one so desires.
Local Knowledge is Important when Seeking Out New Spots to Explore
This type of information, local knowledge, helps to whittle down potential cruising destinations in this vast PNW cruising mecca. We need a manageable, loose itinerary to make sure we hit the best of the best while here for the 2016 summer cruising season. Leaving Nanaimo in calm seas, we made our way north to a Hornby Island dock for an early dinner at The Thatch Pub by Shingle Spit. The restaurant has a great dock to tie up to while visiting the restaurant. We sat on the deck and had a drink and dinner and enjoyed a stunning view of snow capped mountains on Vancouver Island, off in the distance.
With plenty of sunlight after dinner, it has not been getting dark until almost 11 p.m., we made our way around to our anchorage at the base of Tribune Bay. A wonderful setting for a night on the hook. Oh, by the way, today we saw four Eagles.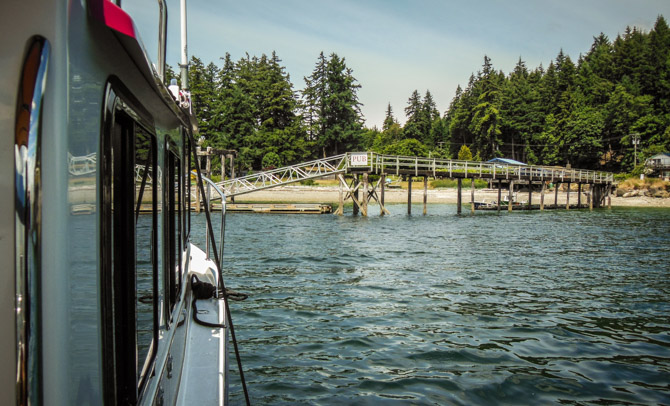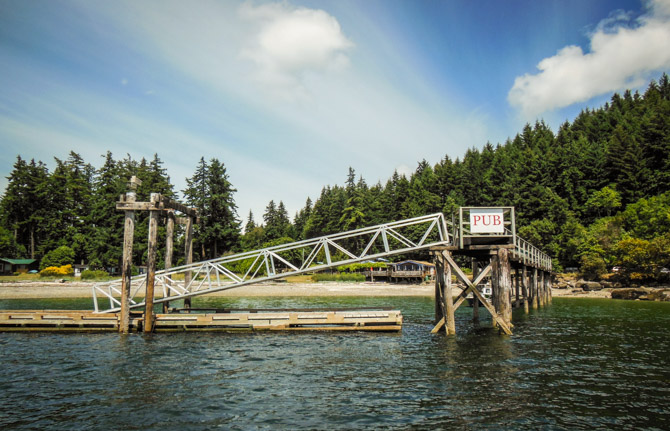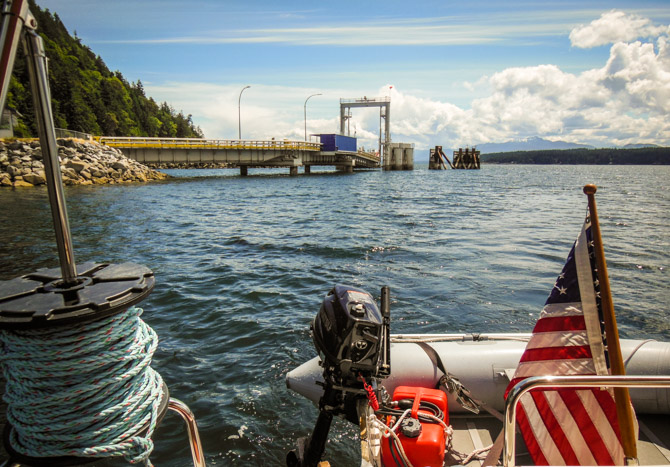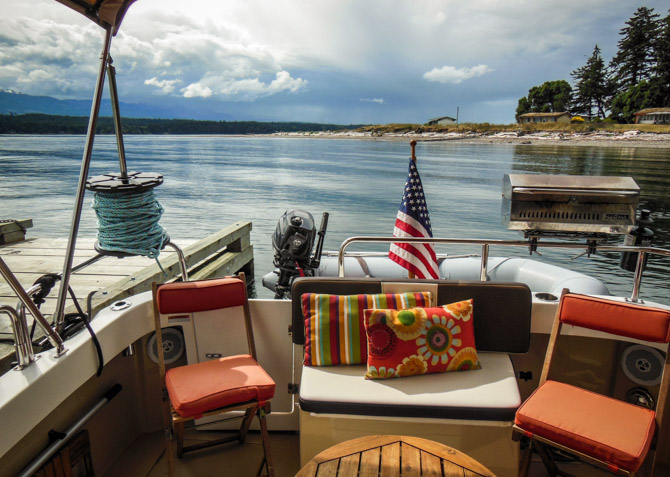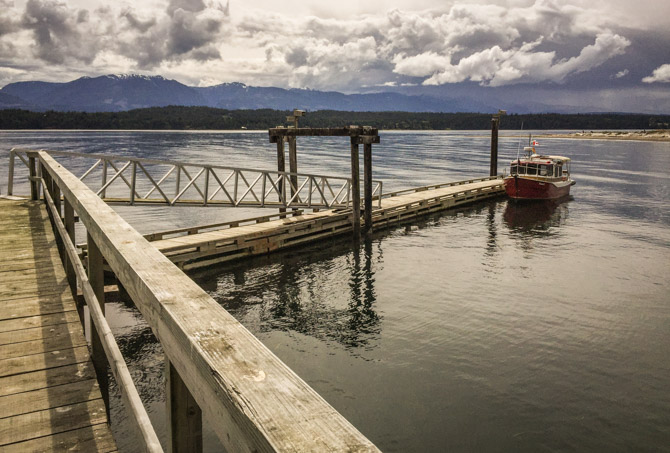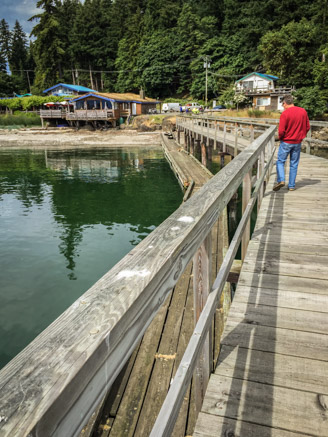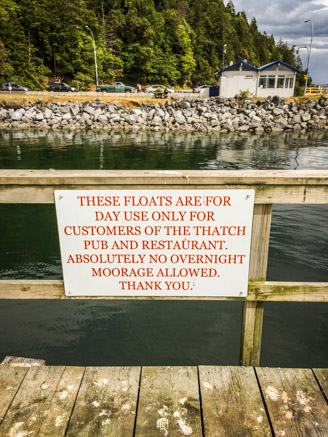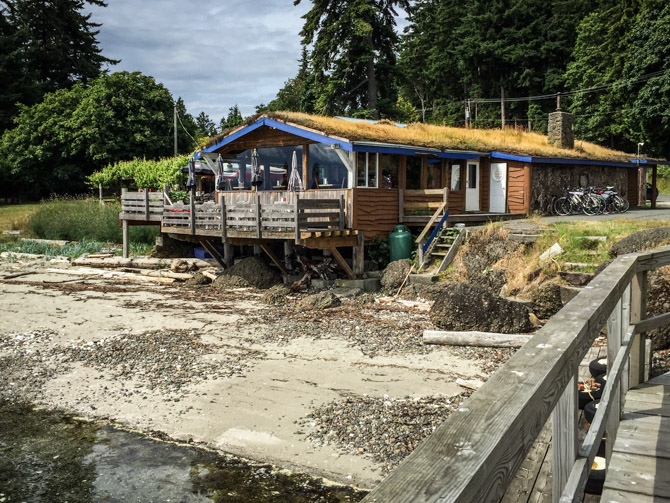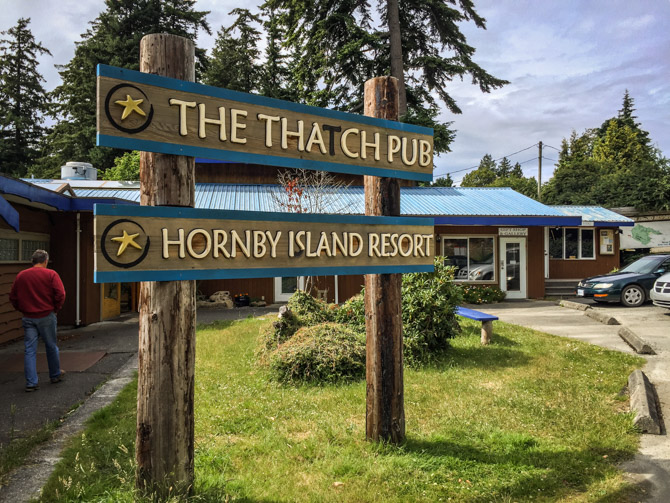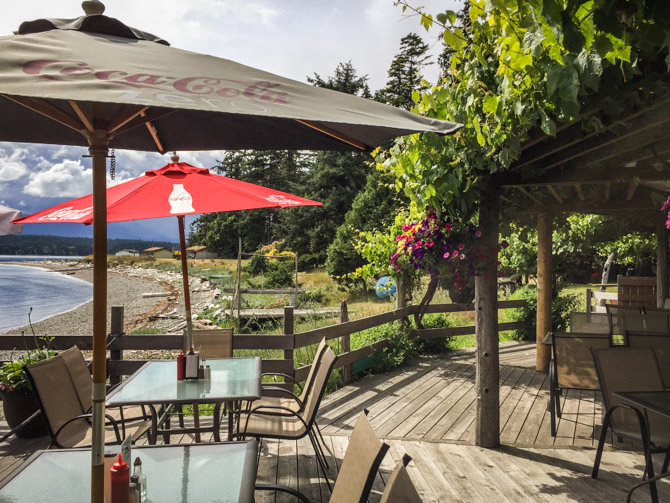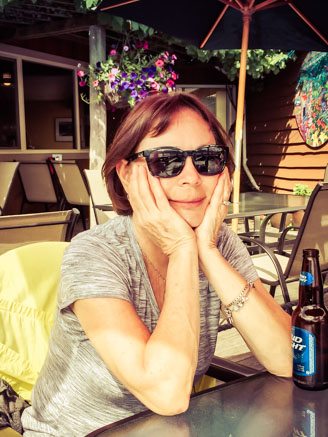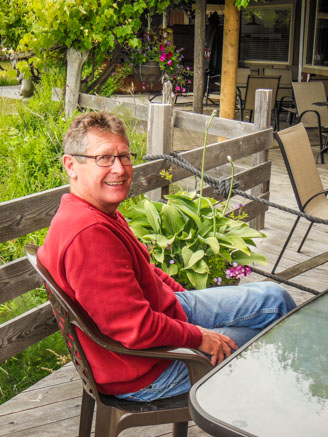 On the deck of the Thatch Pub, relaxed and taking in the view with a beer and a warm setting sun.