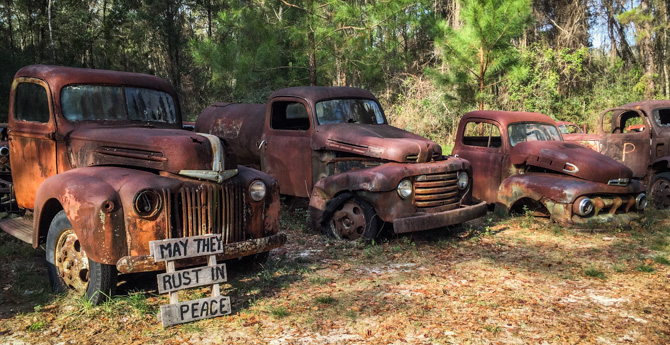 The crew of Kismet is On the Road Again!
If it appears that we are eating our way back to the boat, you are right, we are! Seems like we are always on the move, north, south, east or west.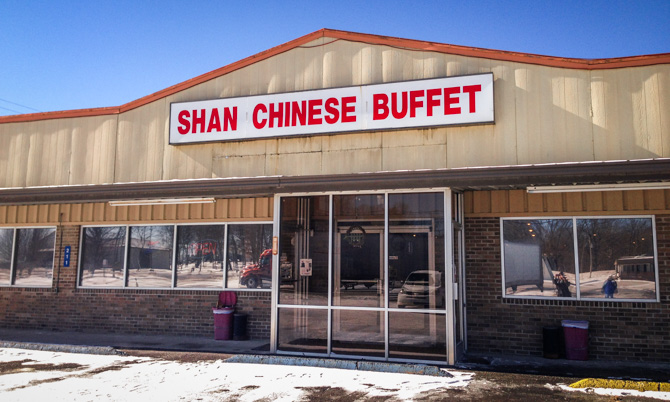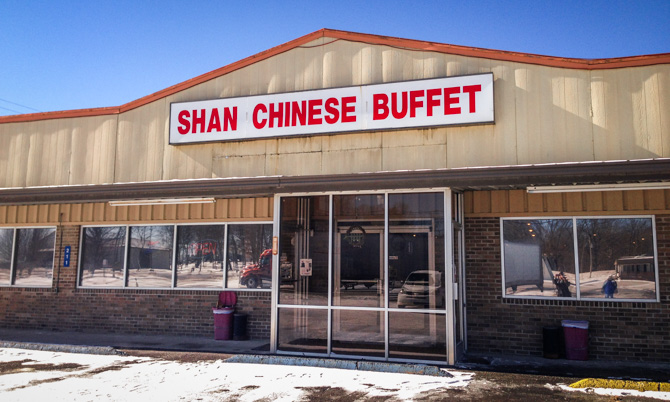 Not much to report on during our road trip south to Florida to pick up Kismet, however we found some exceptional food stops along the way. When trailering our boat, or driving back to where she is stored, gives us an opportunity to explore some little towns off the expressway.
Shan Chinese Buffet was tops on our list, it was just a fluke that we happened upon it, as it was out of town, off the beaten track and very unassuming. However, one step inside and we knew we were in for a treat. It looked like a well-known trucker stop with a huge parking lot for big rigs, plenty of room to park Kismet. One thing we have to consider when stopping for food is finding a restaurant where we can easily park our rig. The restaurant offers an amazing variety of Chinese food in buffet tables, plenty to satisfy two road warriors for one day.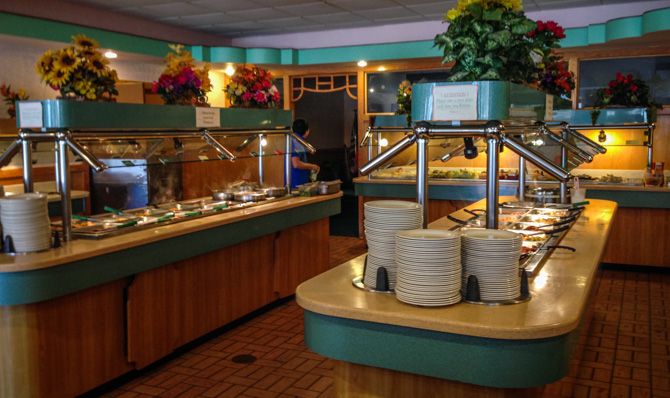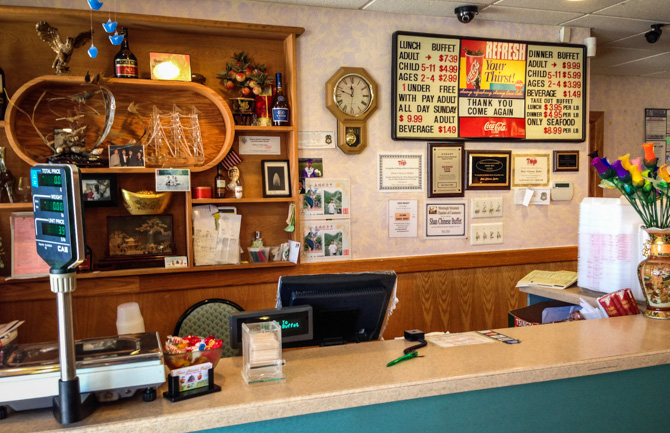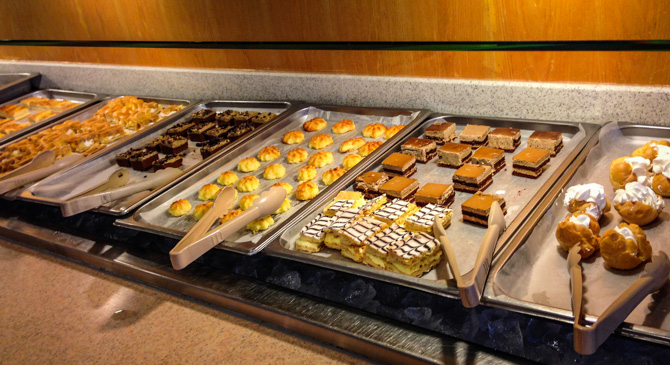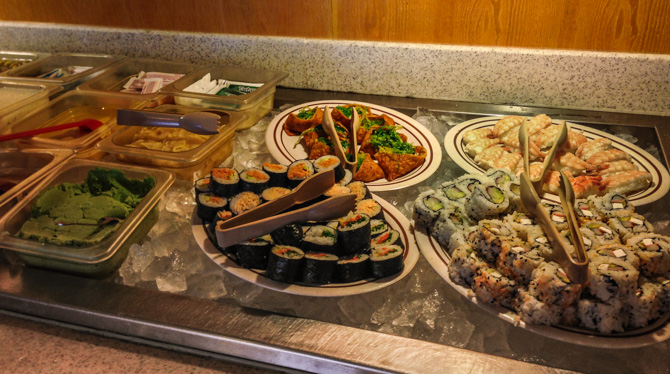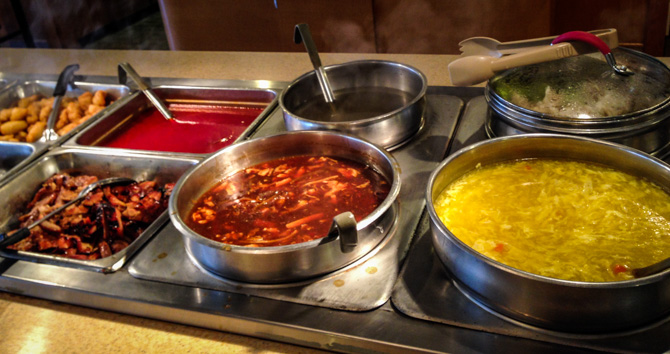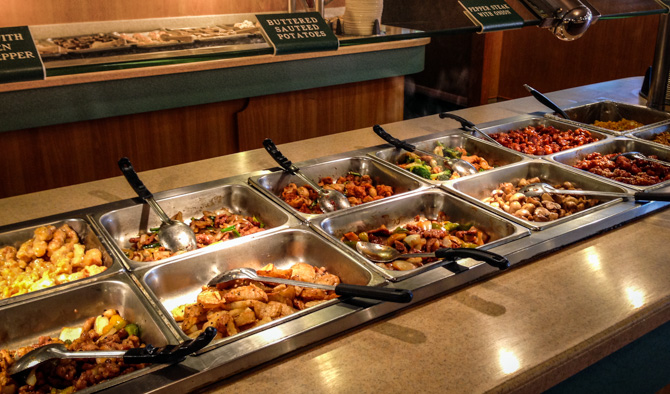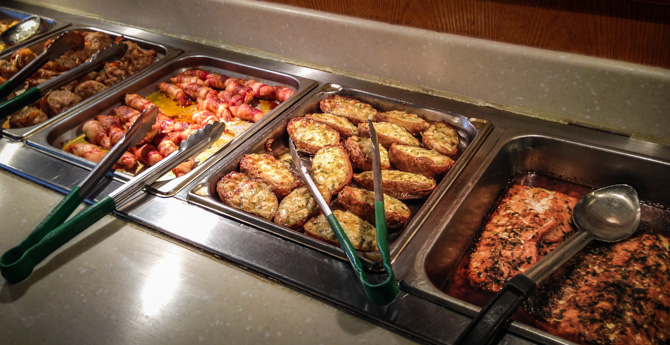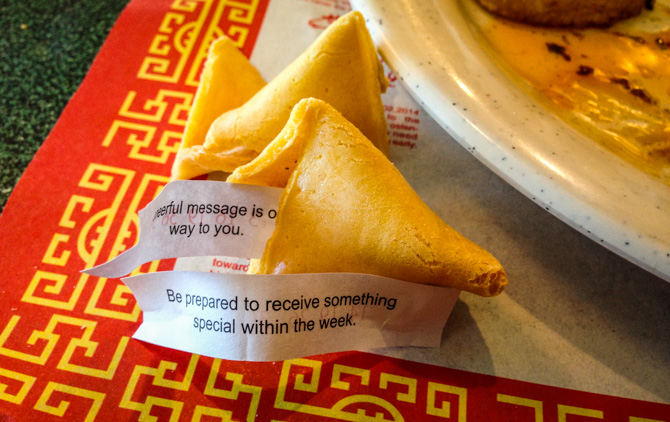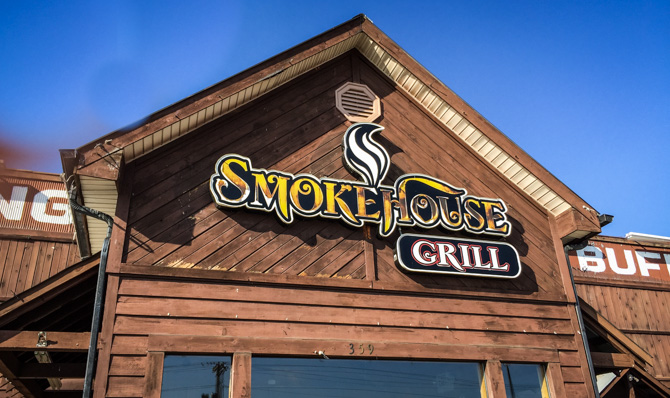 The Smokehouse Grill in Berea, Kentucky, was a second favorite, offering exceptional southern home cooking. We do find that food stops are an important part of our road trips. Finding good value and something akin to good old home cooking is what we are looking for.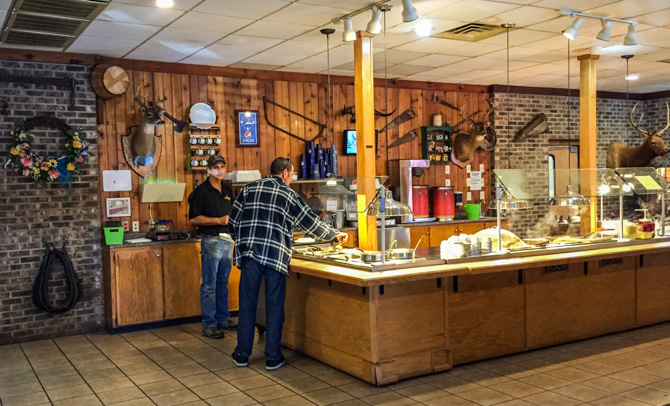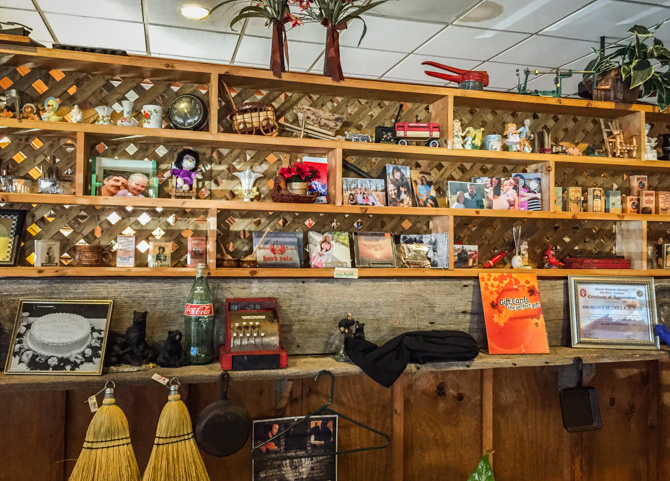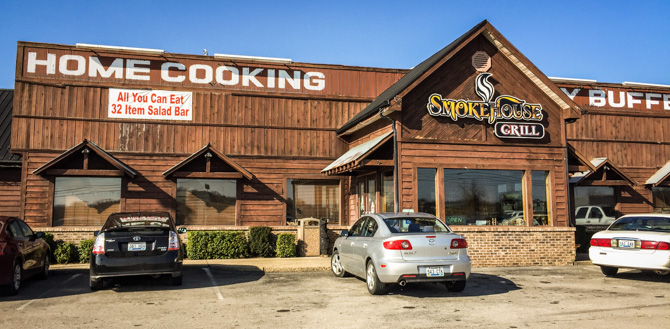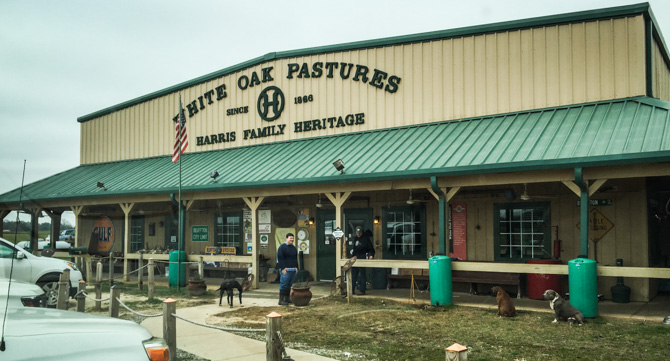 On our last day on the road we were starving and somehow missed the last town that might have provided food for our hungry tummies. When we passed this farm, in Bluffton, Georgia, way off on the side of the road with a little sign that said RESTAURANT, we immediately back-tracked thinking we might miss a great opportunity for something interesting.
What we found was White Oak Pastures, a multigenerational family farm that cooperates with nature to produce artisan products that are healthy, safe, nutritious and delicious. Care is given to ensure that all production practices are economically practical, ecologically sustainable, and that the animals are always humanely treated.
We had a fantastic lunch in open aired restaurant on the compound, where they feed the 100+employees (butchers, organic farmers and office staff) and travelers, like us, who stop by. We had the daily special, a BBQ pulled pork sandwich. After a stop in their little general store, we left with some home grown protein to take to the boat.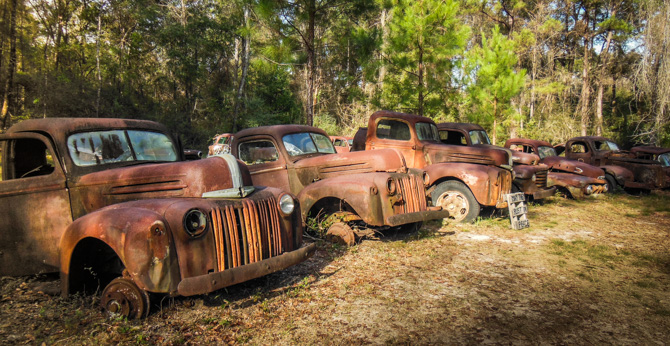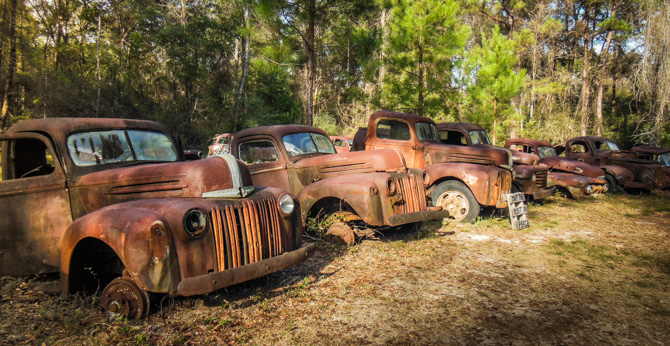 If you rest, you rust! Right? Just a little reminder to keep moving, doing and seeing new things, by road or water – it's all good.
Jim LOVES old cars. He remembered this spot, when we drove north last fall. These old rusted cars lay at peace in their final resting place, exposed to the elements and time. We stopped and spent some time exploring their final resting place.