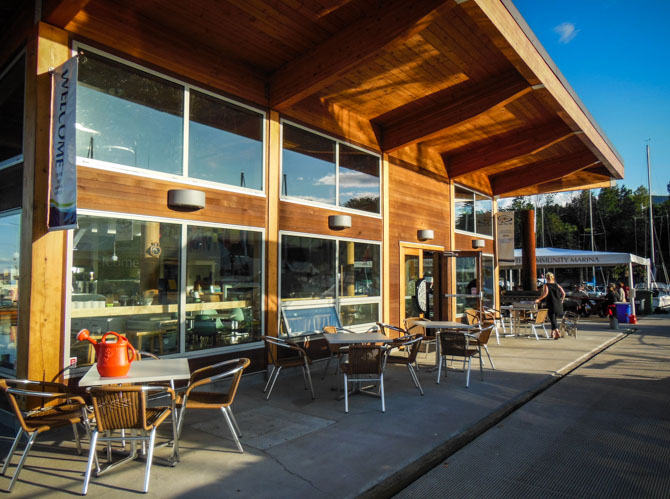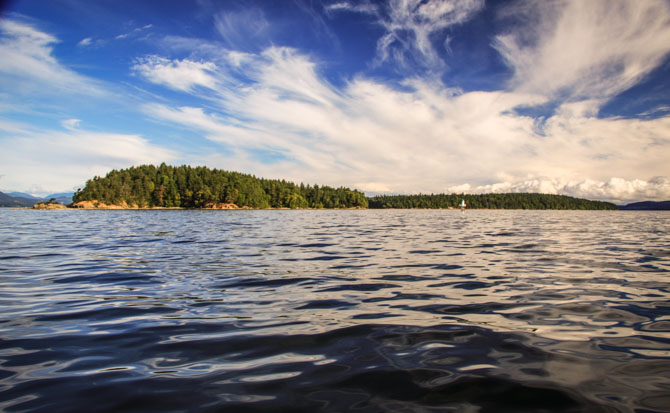 Ladysmith – Our Next Stop While Cruising in and Out of the Gulf Islands –
We pulled anchor at 7:15 a.m. and departed Princess Cove for Ladysmith. The village of Ladysmith is on Vancouver Island and has a long rich lumber history, with active mills, log booms, transport ships and tug boats. We had one of those calm early morning days where the water was glassy smooth, complimented by a mostly clear sky so we decided to take advantage of the great conditions, cruise at 6 MPH and soak in the morning….slow motion.
We were delighted with the almost new docks, wash rooms, showers, laundry room and onsite cafe at Ladysmith Maritime Society Marina that we decided to stay two days. With a town to explore and eager to stretch our legs, we ventured up the hill into town to investigate. We needed to pick up some groceries and have lunch. Back at the boat the docks were filling up fast with a group of boats arriving for a mini-rendezvous from Nanaimo Yacht Club. Later in the day Patrick and Gail, a couple we met three years ago in Ganges at a Ranger Tug event, came by for a visit. It's always good to see people we've met while boating and it always seems like it was only a week or so ago since we last met.
On our second day in Ladysmith, our walk took us to Transfer Beach Park. This time south of town along the water. During the walk we encountered our closet eagle sighting. The eagle seemed uninterested in our close proximity probably because of the three black birds dive bombing him, he eventually flew off, with the three birds in pursuit. Our walk eventually took us back up to downtown and First Street. Here, turn of 20th century buildings fill the several blocks of there main street and down to the grocery store one last time. We thought we had to make two trips because we are walking and carrying our purchase, when we found out on our second visit that the grocery offers customers rides to and from the marina….a nice touch for the cruising community.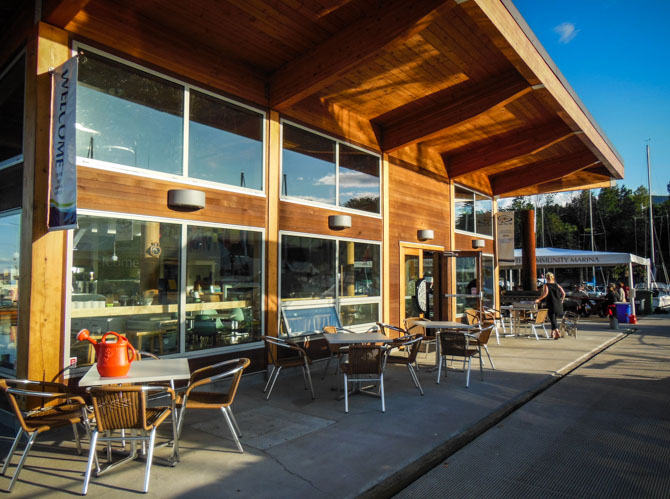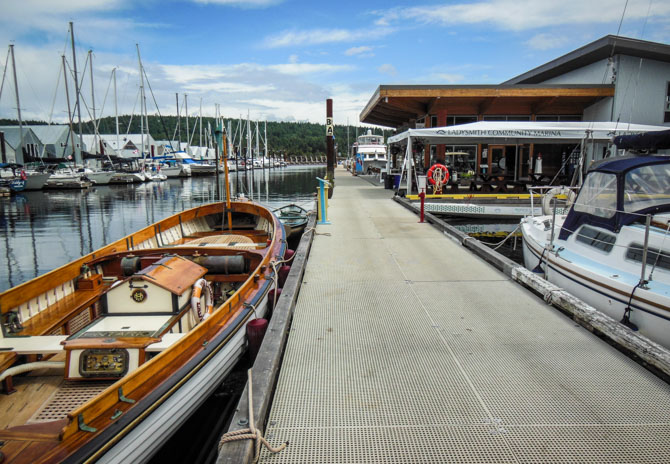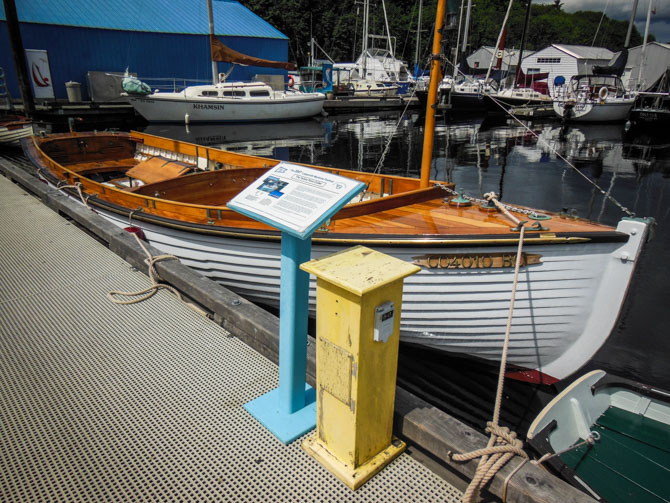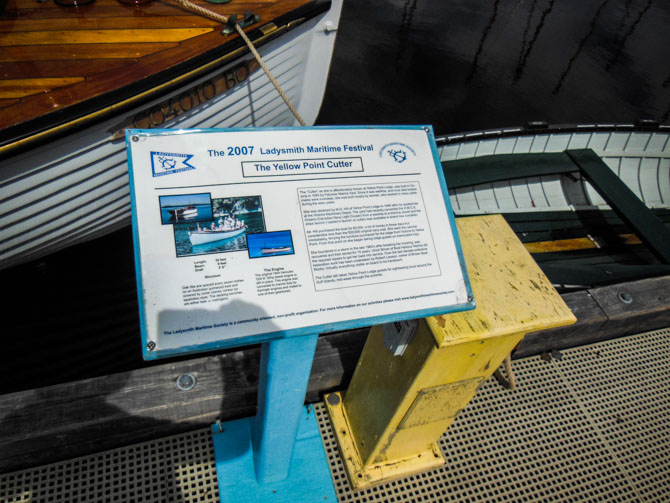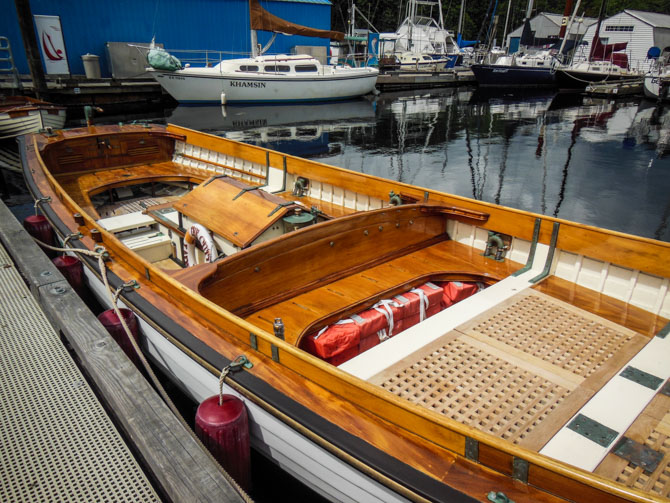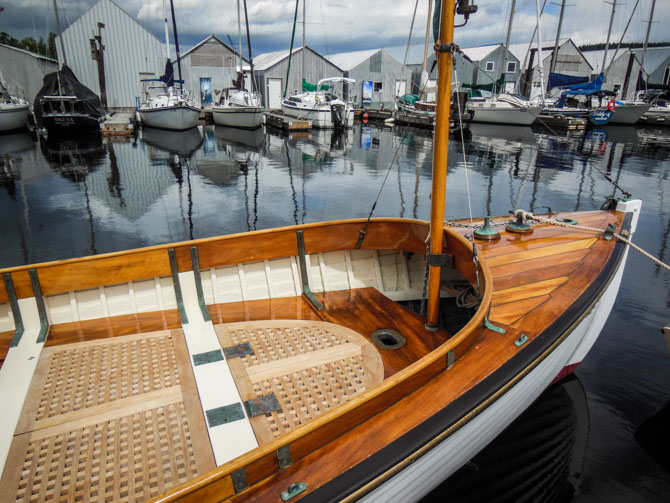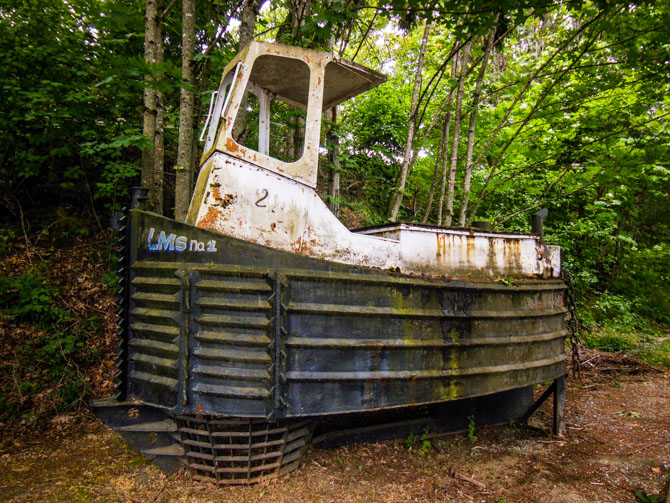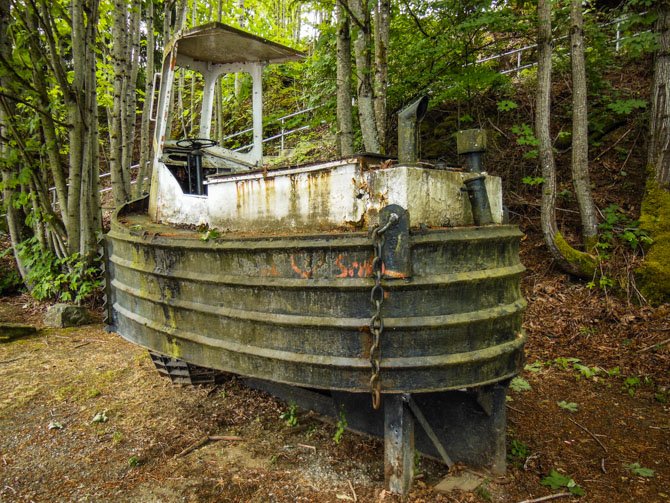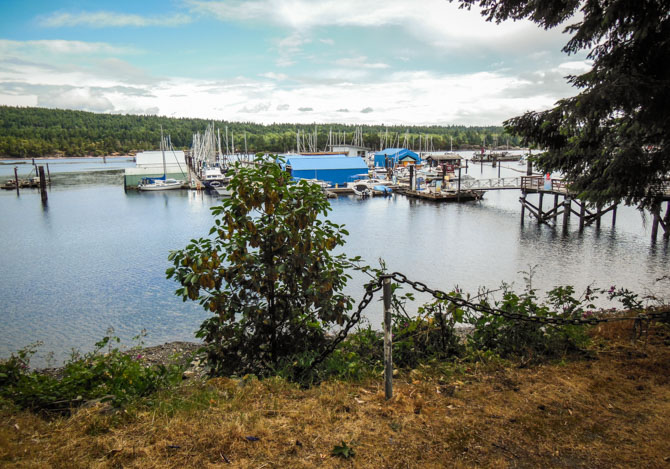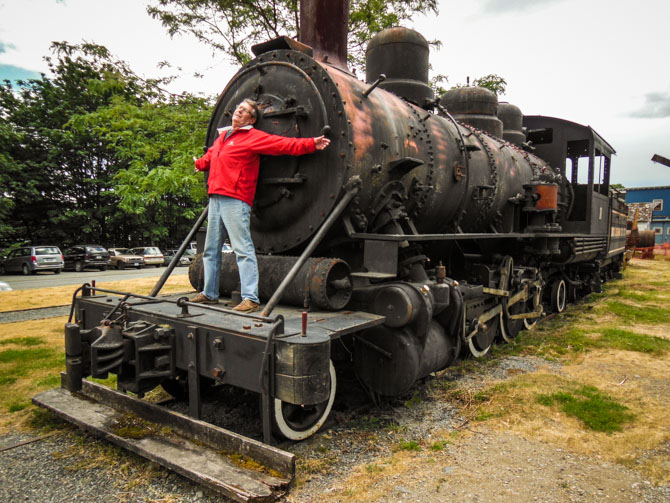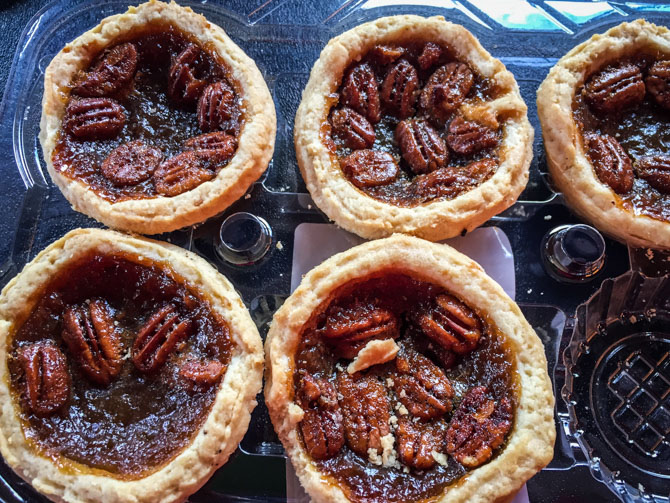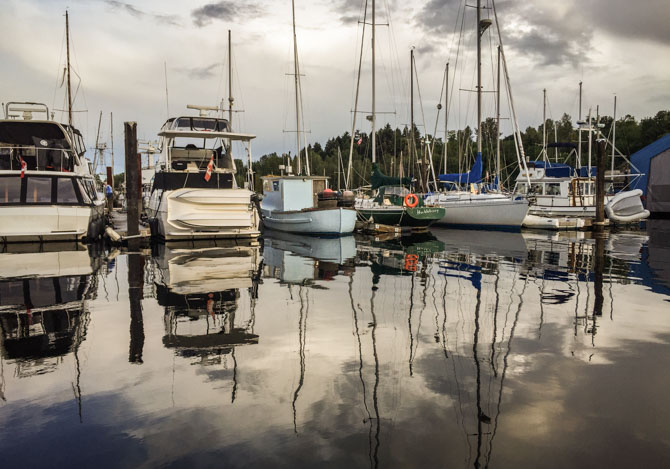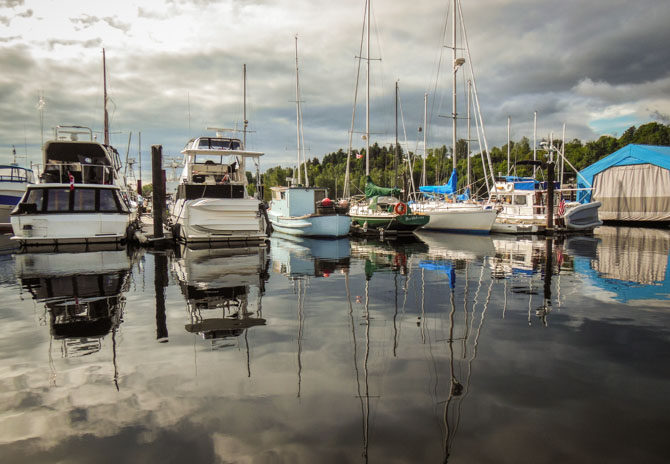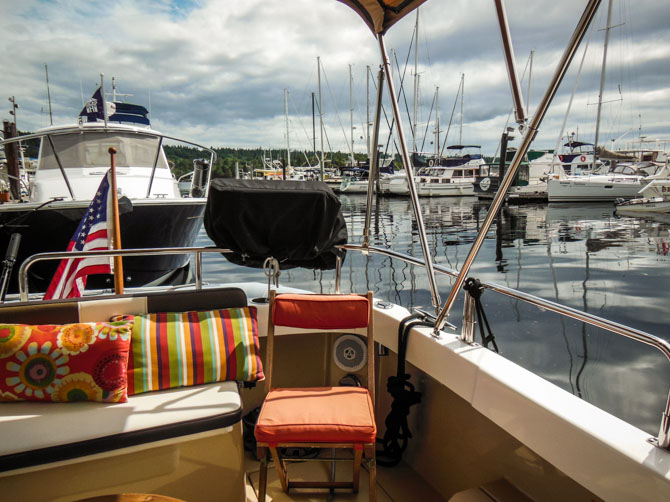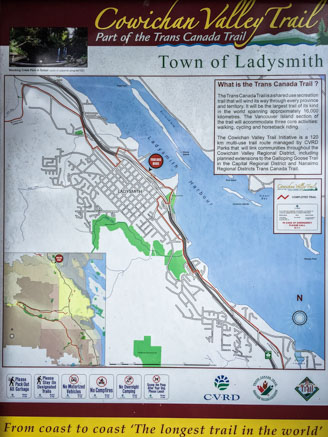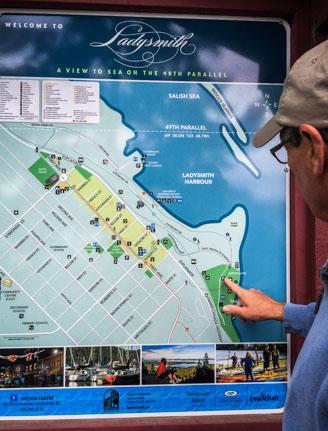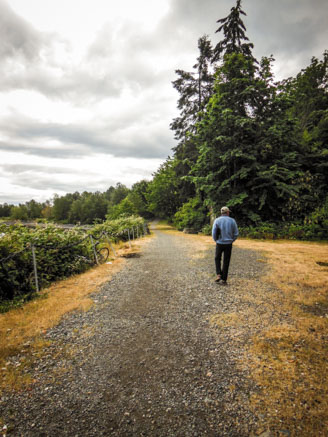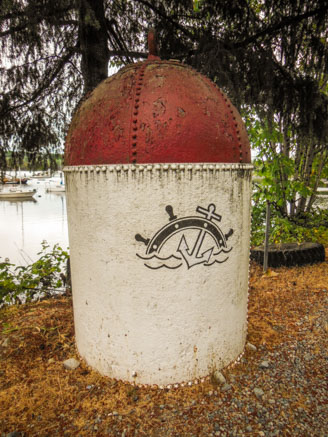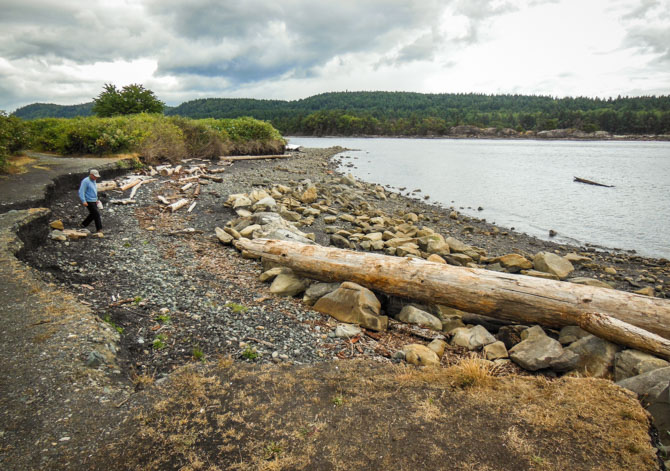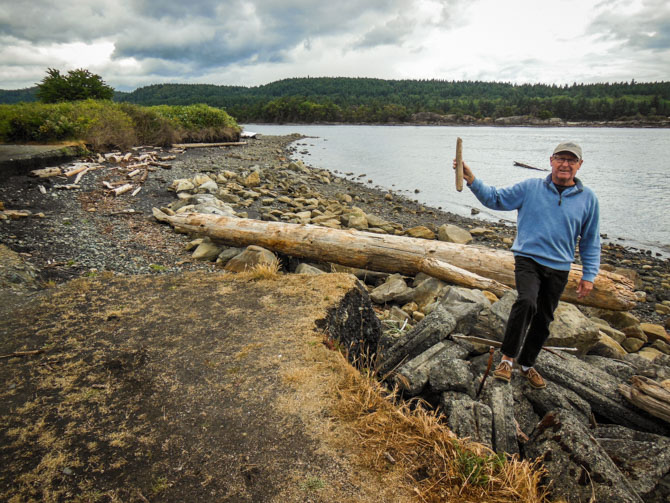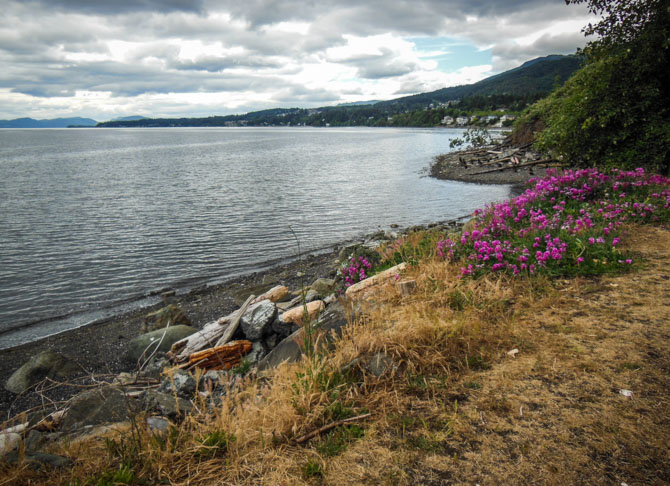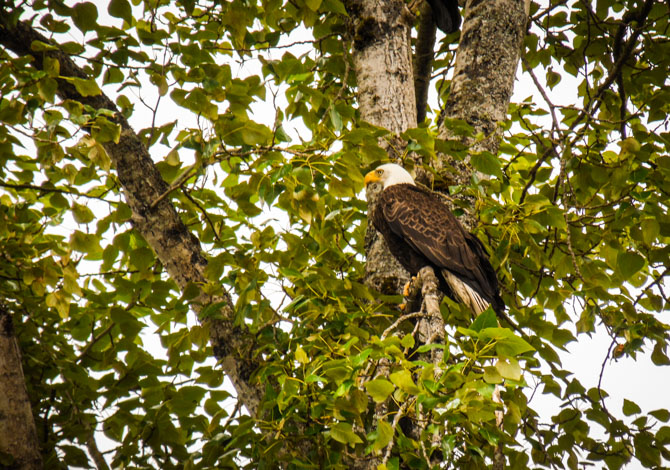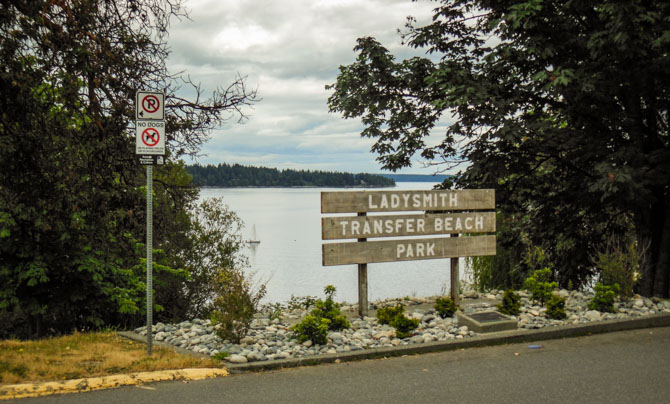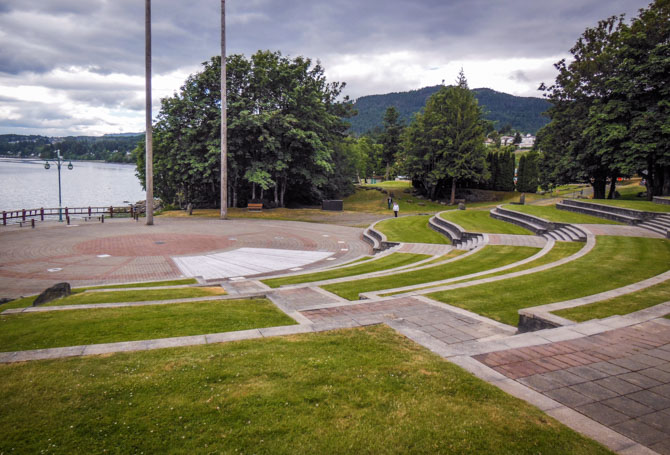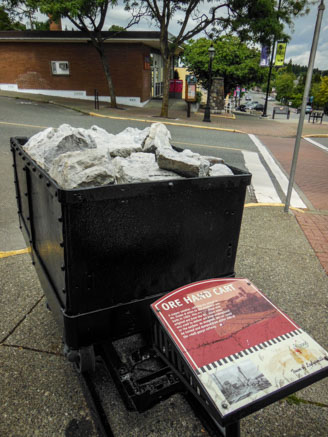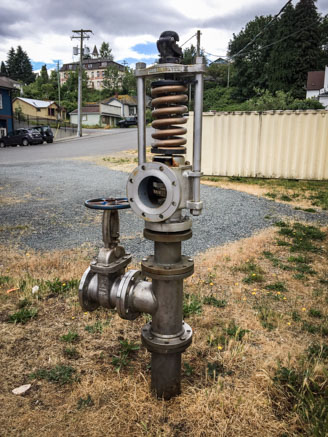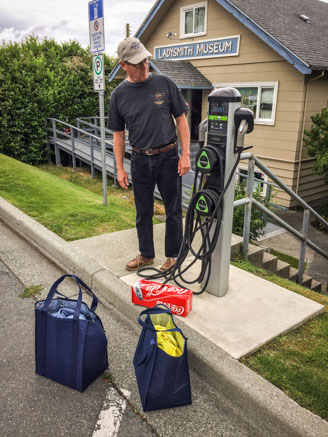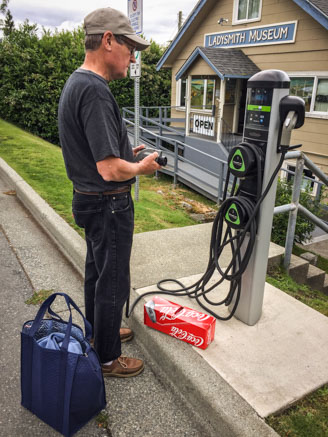 We were surprised, Ladysmith also has an electric car charging station downtown. I think Jim was trying to find a way to recharge himself before the walk back to the boat from the grocery store.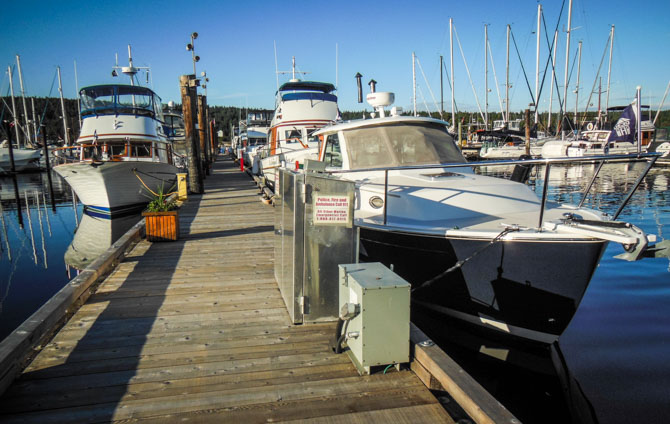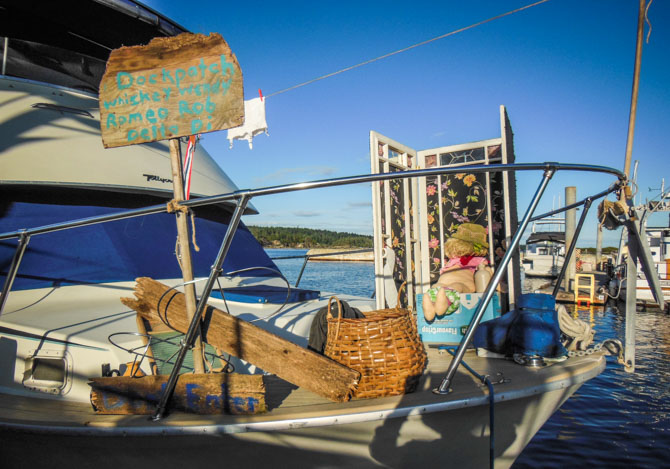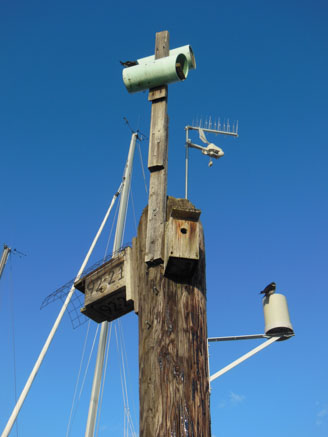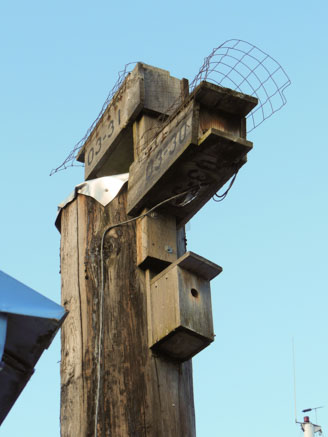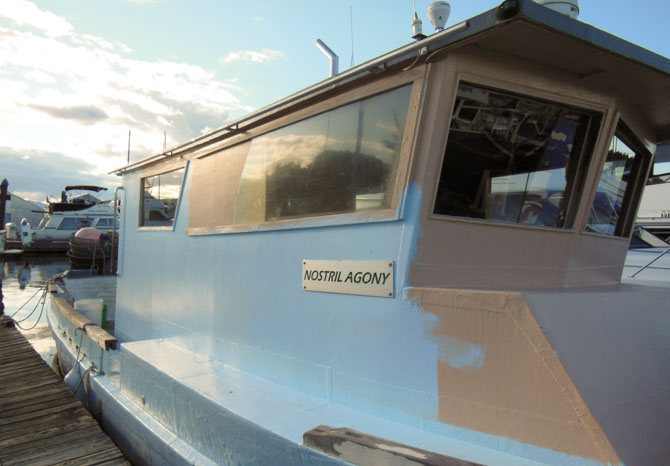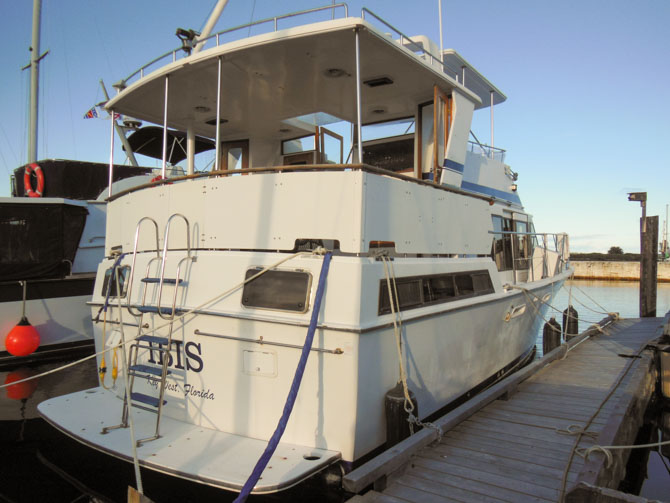 We think we've seen this boat, Ibis (above) in Key West on one of our trips there.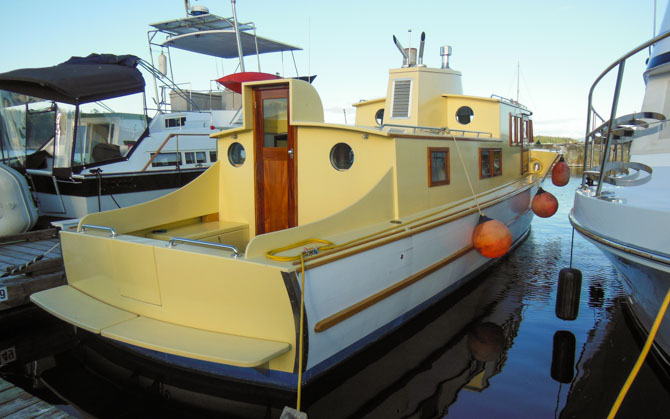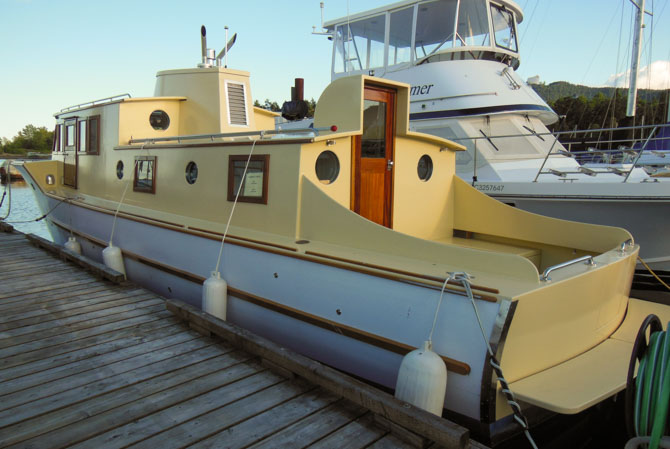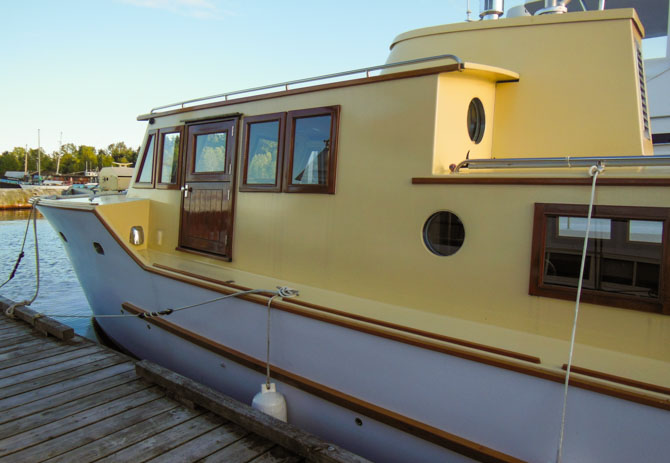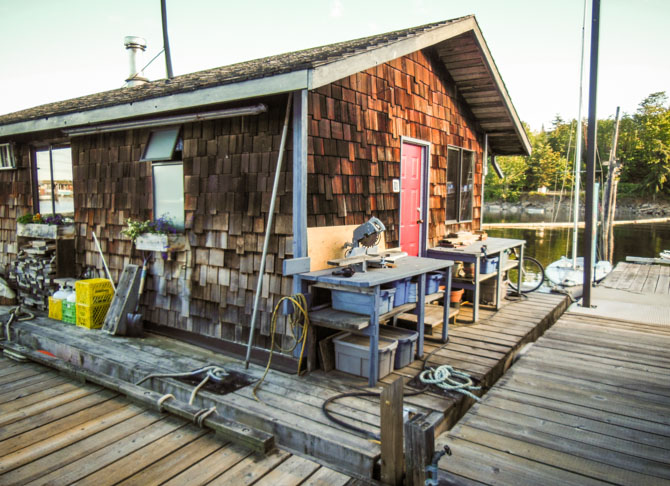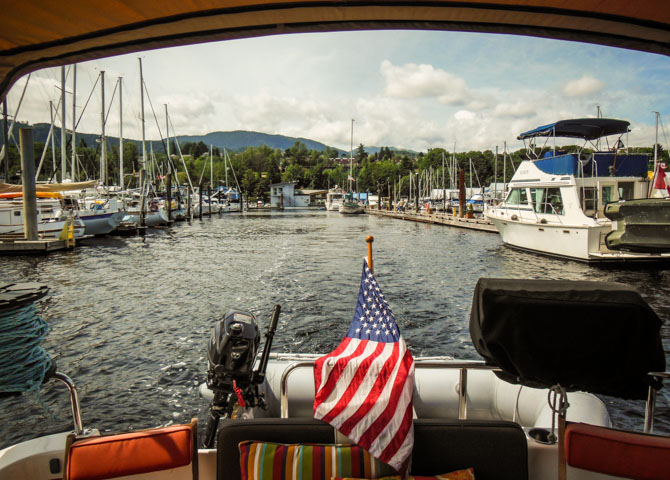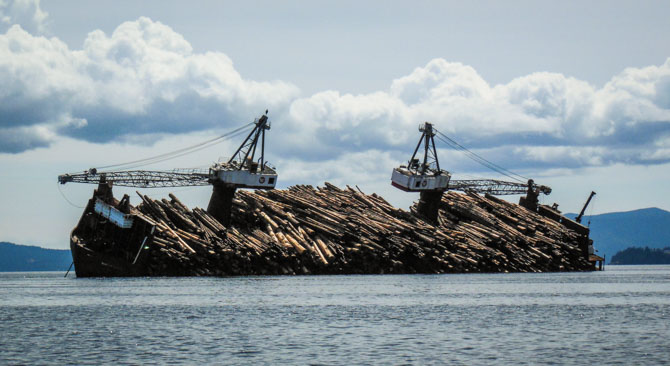 Departing from Ladysmith late morning, almost noon, we spotted Season Survivor (above), a large log transport vessel, dramatically listing to port. It appeared to us that the boat had run aground or maybe was sinking. How could we not have heard this buzz of news around the marina that morning at least? This appeared to be BIG news. Right after spotting the ship, we had to idle over as close as we could get to investigate. As we got closer we noticed several tug boats, but there didn't seem to be any big hurry or concern and there was no radio chatter. After a few minutes, we decided to move closer to see if we could figure out what had happened and how the listing ship would be righted with logs salvaged. Later that day, Lisa discovered a photo, while reading a Ladysmith publication we had picked up in town, of a listing log ship with a caption describing how the ships are purposefully listed this way in order to off-load the logs to be put in log booms. Standard procedure. Foolish of us to jump to conclusions!