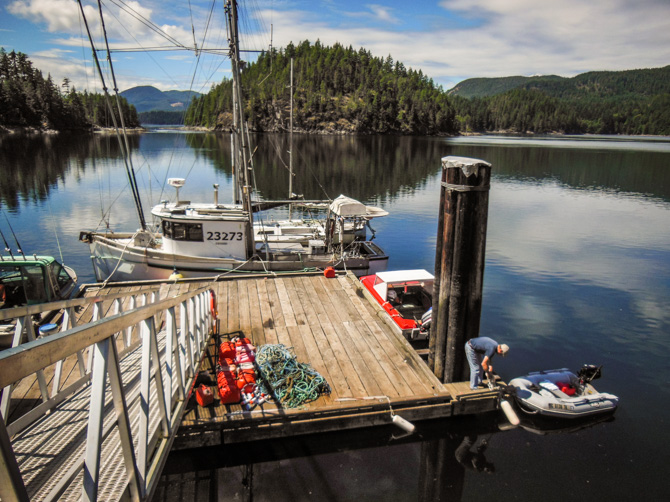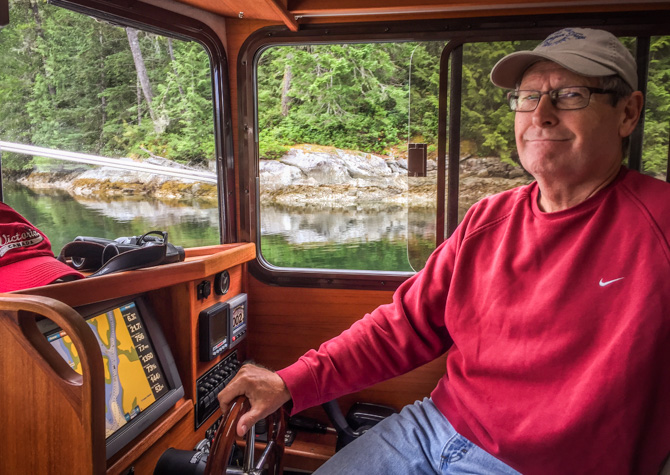 Hiking to View Hole in the Wall Rapids from Owen Bay
We pulled anchor at 9:30 the morning on the third day of our stay at Octopus Islands. We timed our departure to coincide with slack tide at the upper rapids of "Hole In the Wall." This time we will be heading to Owen Bay (See map below) and yet another anchorage. Owen Bay is located on the southeastern shore of Sonora Island, one of the outer islands of the Discovery Islands, British Columbia. The rapids were so "slack" the water was absolutely smooth and undisturbed, we idled through effortlessly into Owen Bay. We spotted two more eagles before we dropped anchor.
Owen Bay is not far from the juncture of the Hole In the Wall Rapids.
Once settled at anchor we took a short dinghy ride over to the government dock, just around the point by the bay. Another boater had told Jim about a hiking path that leads to a spot overlooking the rapids at Hole In the Wall. We thought it would be fun to hike there to see what the rapids looked like at full flood, from another vantage point. After about a one-mile hike past a few houses along the water, we walked through a dense woods on a dirt road. Then we found and followed a narrow, almost hidden, trail through the woods. Then we climbed over a rocky bluff quite high off the water.
We passed a couple of island residents on our way. A man and his dog walked out to greet us and shared information about bears on the island and how he tries to keep them out of his garden. We met another man, just as our hike approached the narrow trail, he was out picking raspberries with his dog. We see these encounters as a good opportunity to get answers to our many questions about local history, lifestyle or wildlife. Our goal on this day was to safely see the rapids at full stride while being on land, something we would never attempt on the water in our boat. We sat on a tree stump and had a snack while soaking up the swirling movement of the rapids.
Feeling good after a much needed hike, we sat outside in the cockpit, relaxing with happy hour drinks followed by dinner and games. While outside we watched a stormy looking sky brewing over the bay. We awoke the next morning to the sound of Loons serenading us with a tranquil melody.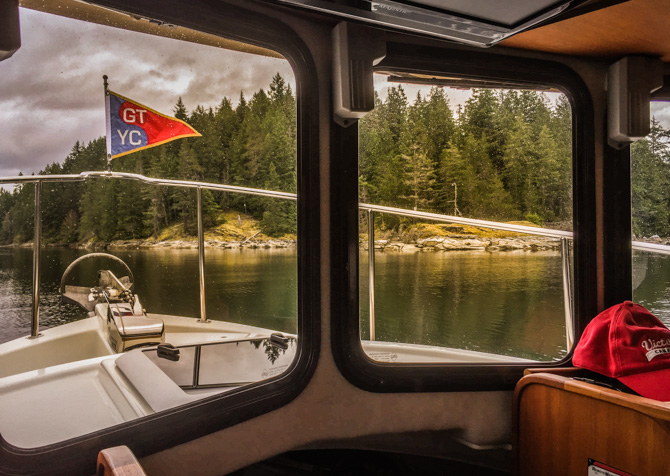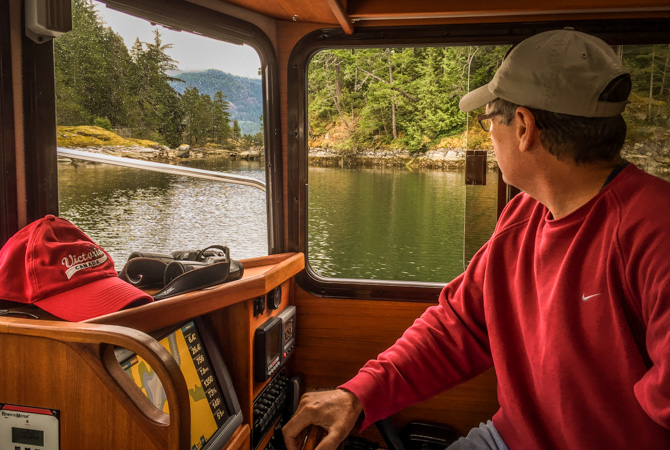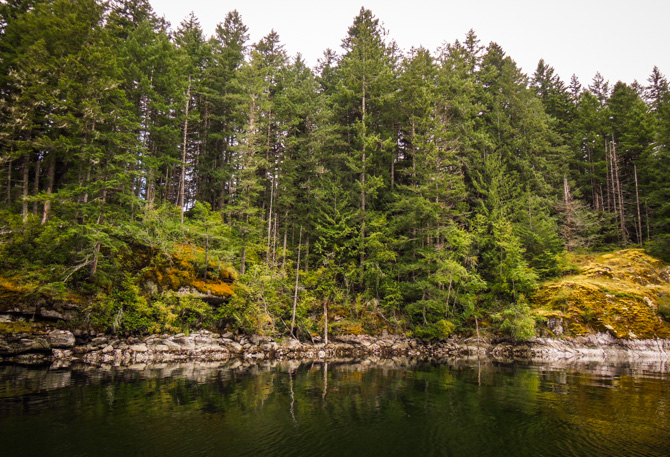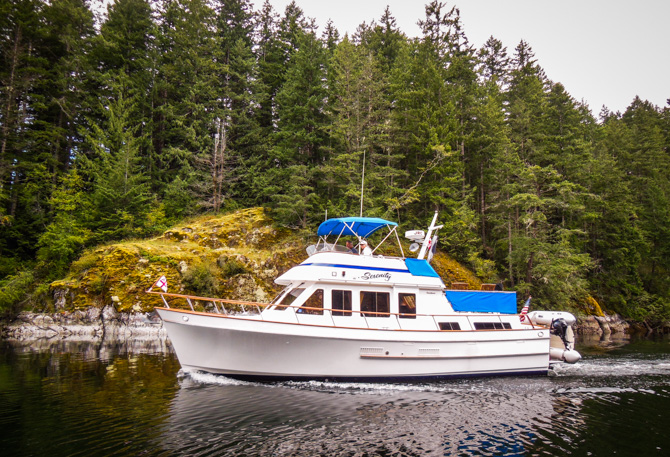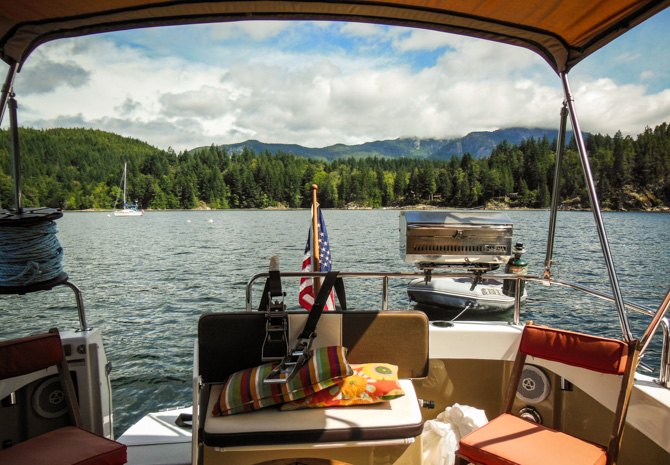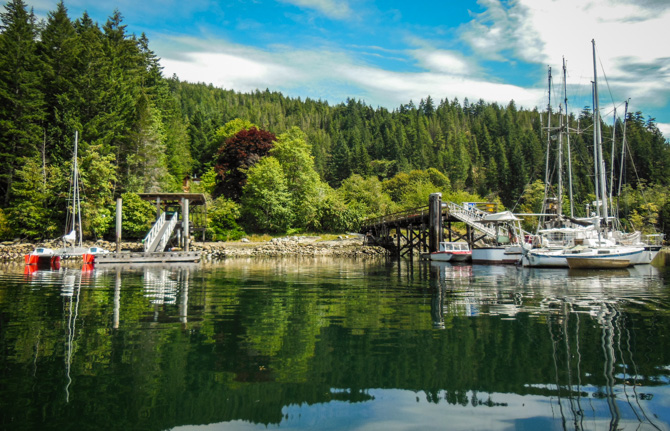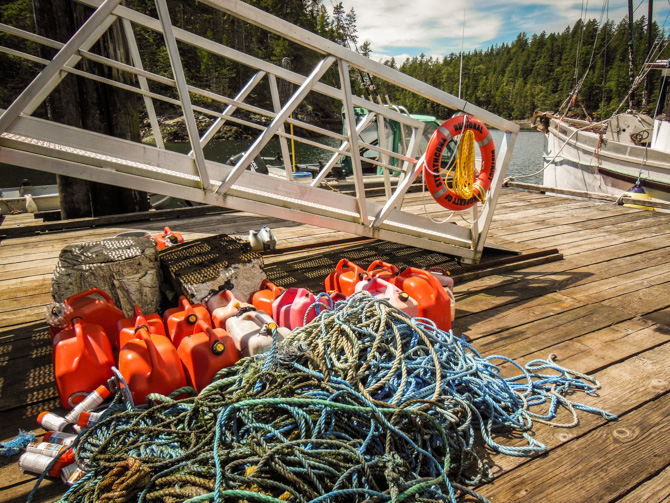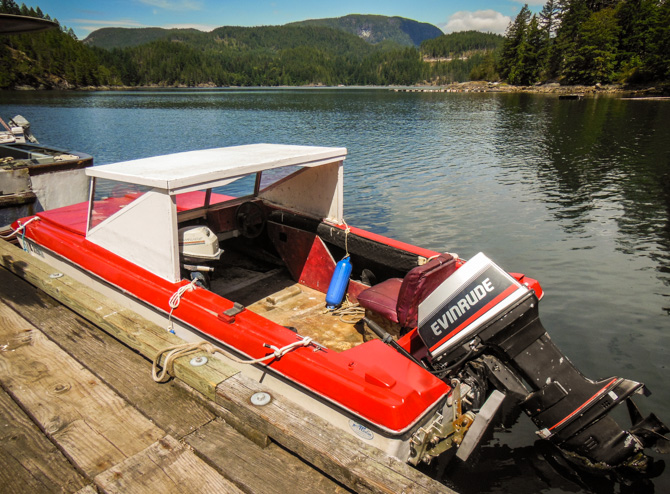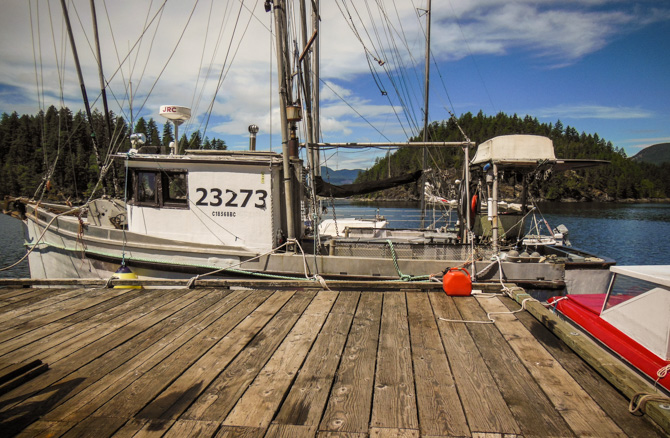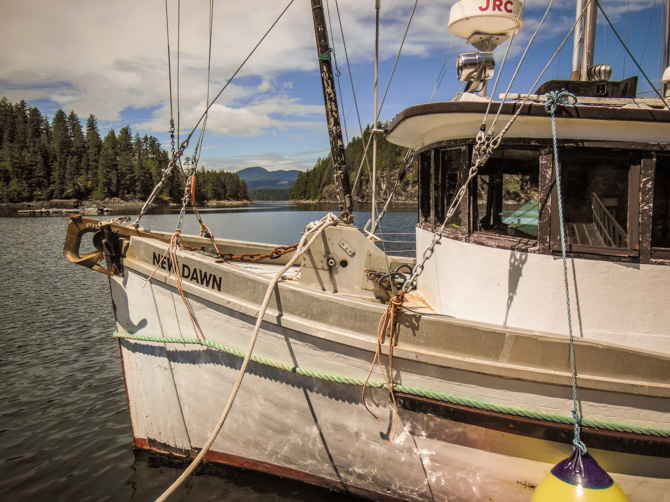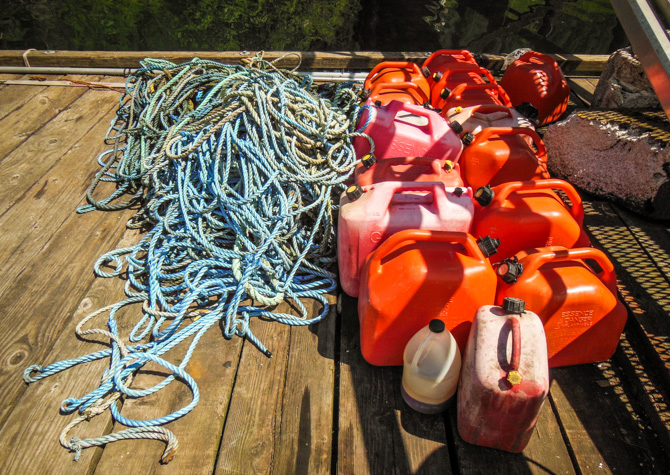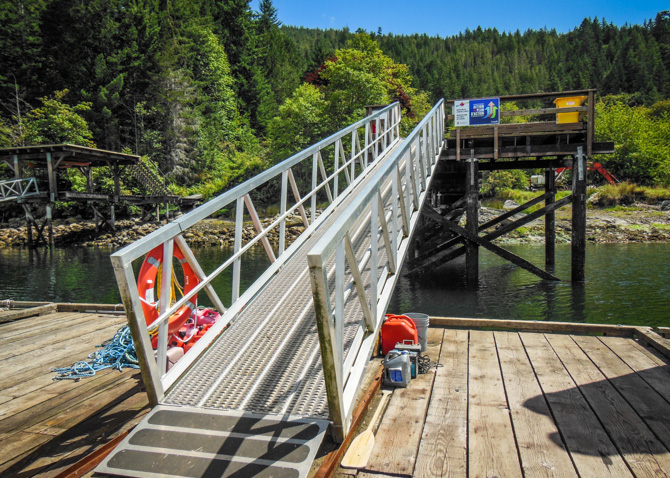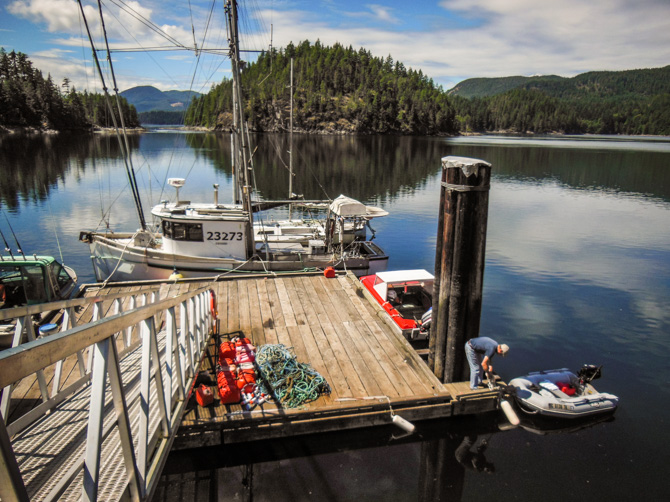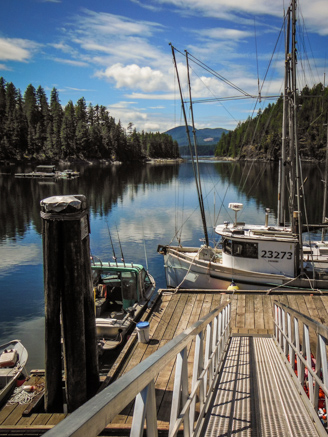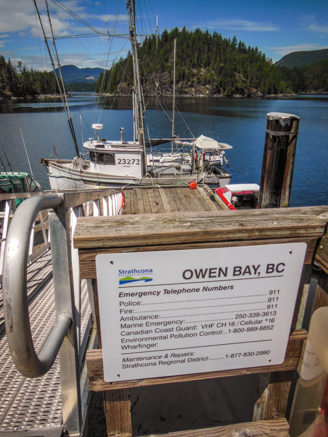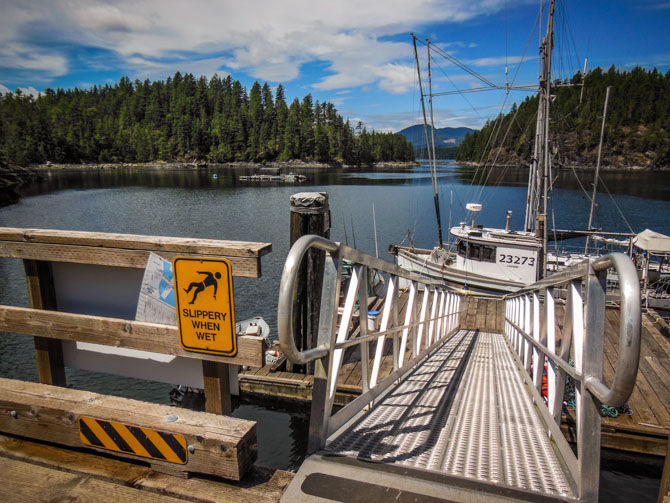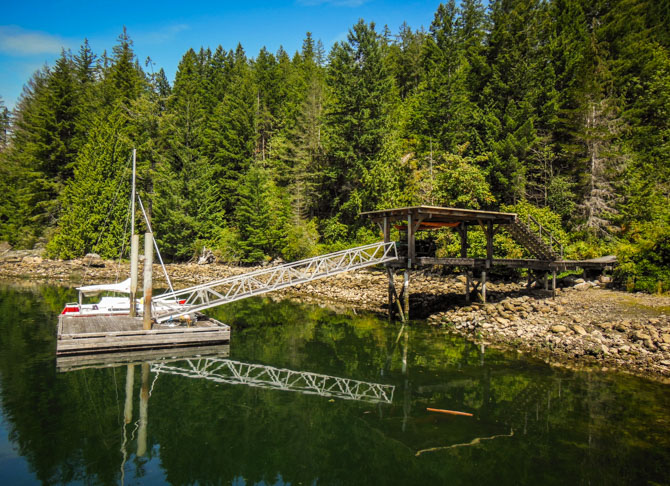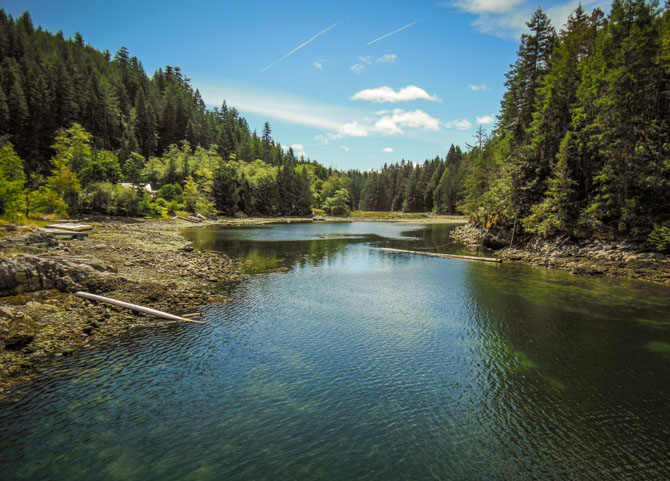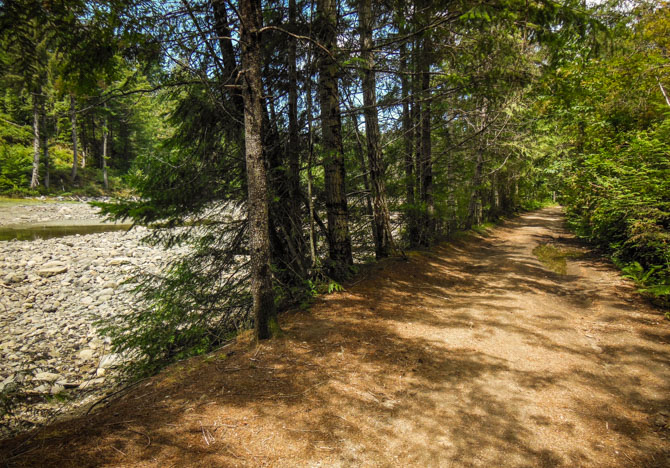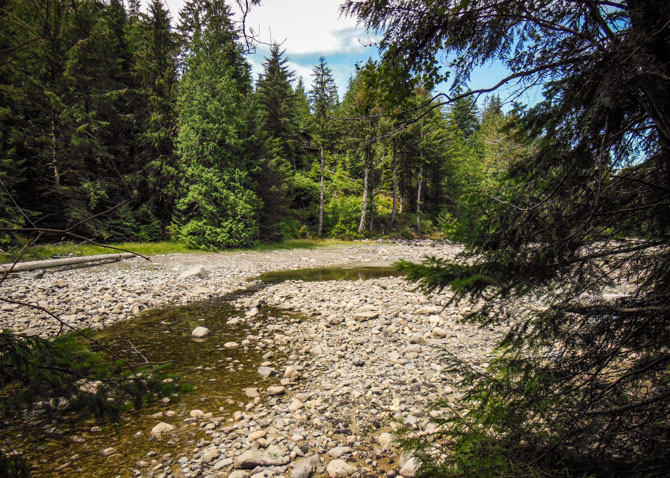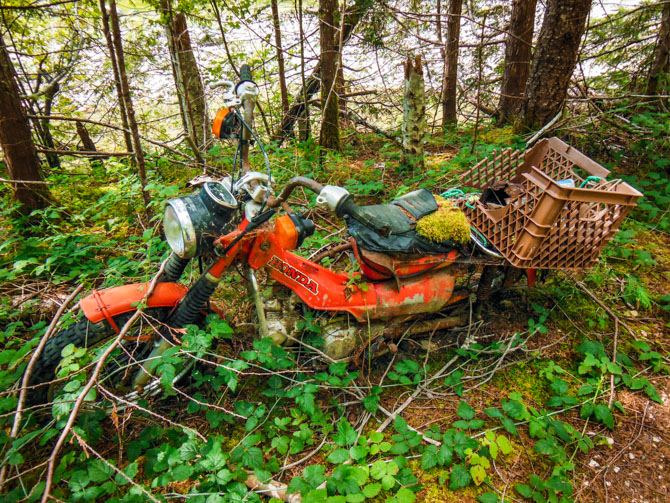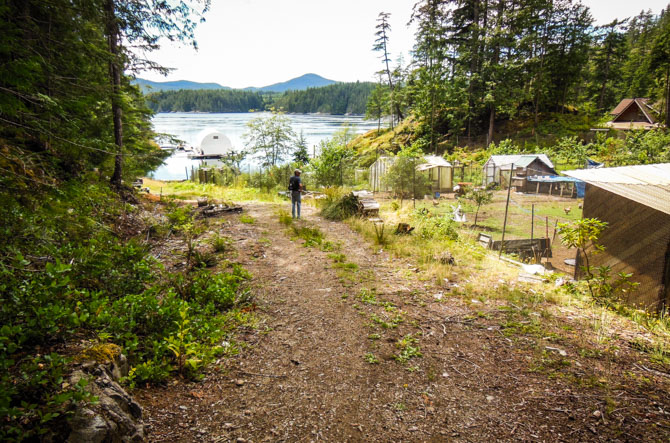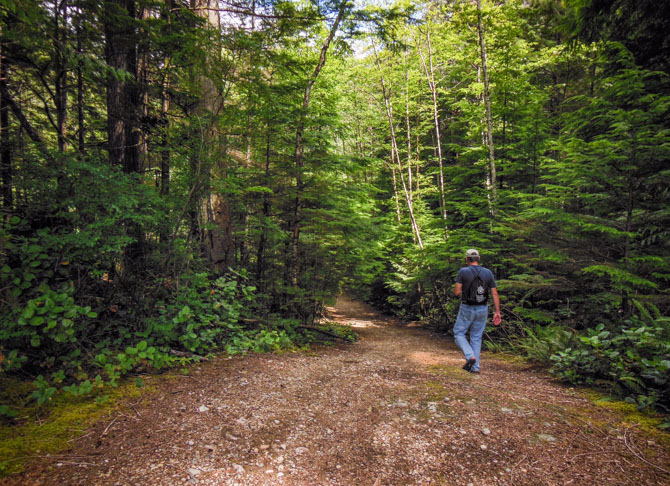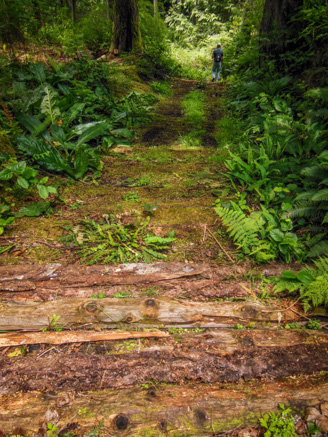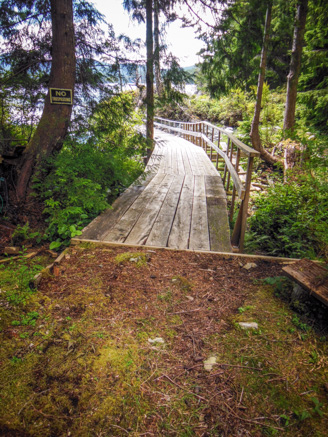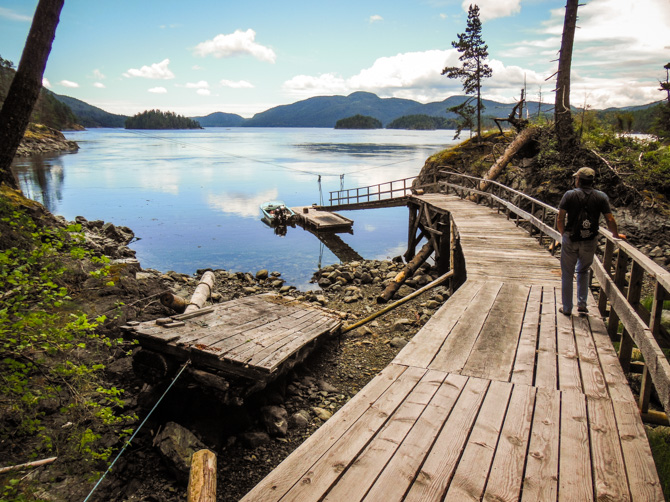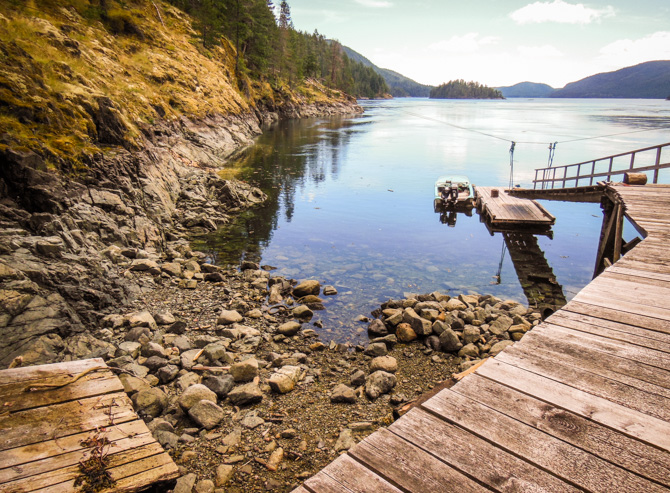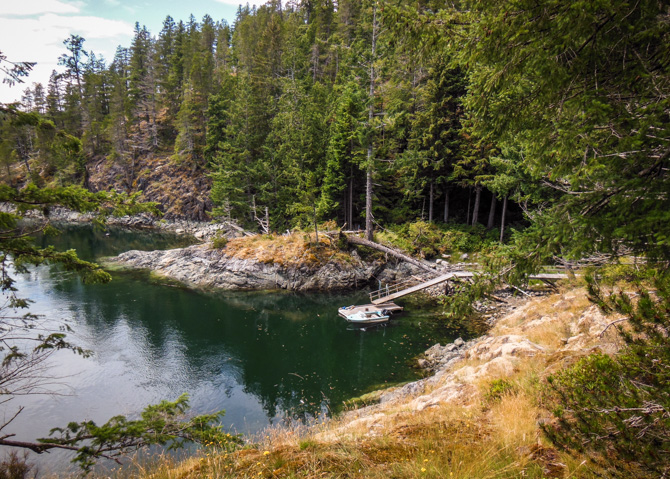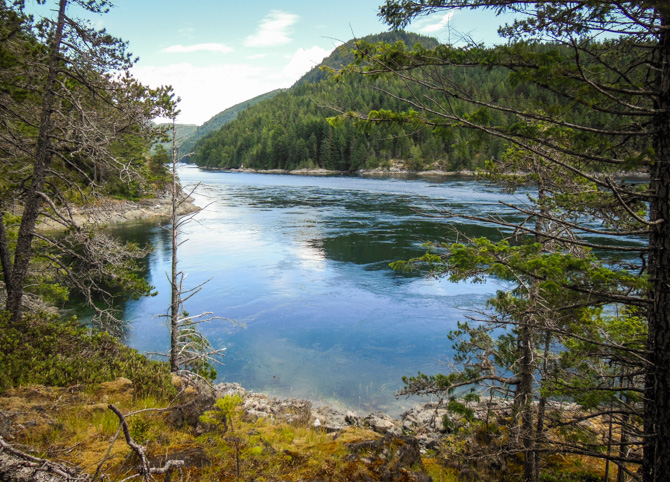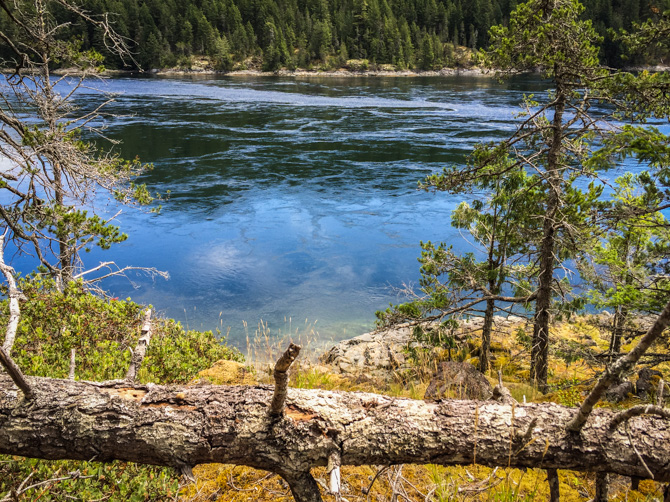 We timed our hike to coincide with full tide at Hole in the Wall. With the current running full tilt, the back eddies and whirlpools displayed major swirling patterns in the water. The bubbling whitewater pushing through created a rapids of sorts. I'm sure it would have been an entirely different experience traversing these powerful rapids in a boat at this stage, especially if you have a slow moving vessel. We've only every transited this pass at slack tide. On this day the tide was running at only 6.5 knots, relatively calm as compared to some rapids that run as high as 13 knots (although still potentially dangerous). We hoped we'd see a brave boater or a risk taking kayaker take a chance on riding the rapids, but no luck on this day.