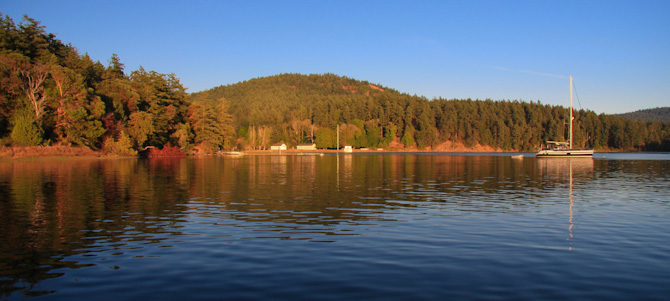 We left Friday Harbor this morning after a quick walk through town. We wanted to get into Roche Harbor today but knew it would be full for the Labor Day holiday weekend, so Jim looked up anchorages in this area on Active Captain and came up with Garrison Bay as a good choice since it is just around the corner from Roche Harbor – we could hang out here for a day or two and try to secure a slip at the marina on Sunday or Monday when the holiday traffic slows down a bit.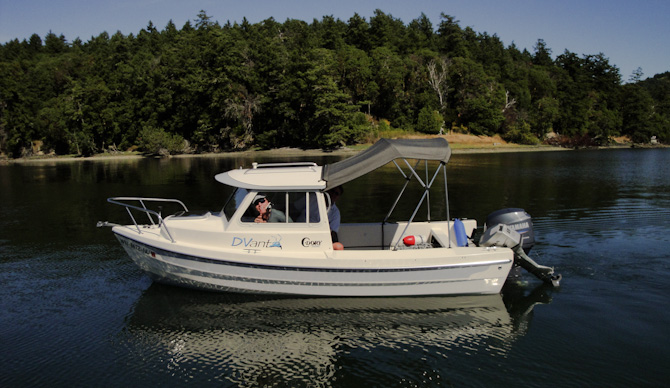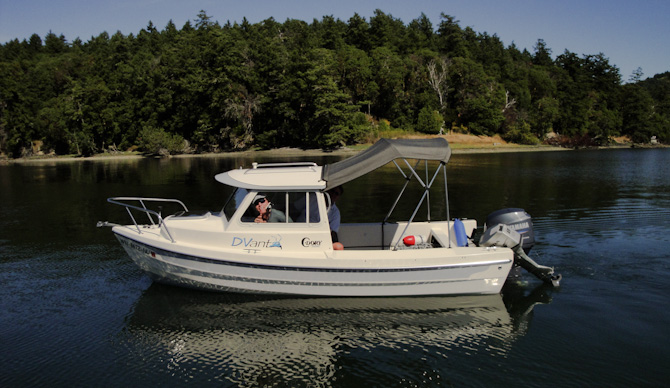 Just minutes after anchoring, way back up into the ba,y this C-Dory comes to check out our boat. He had lots of questions about the boat – we're are starting to notice there's a lot of curiosity about the Ranger Tugs.
A peaceful anchorage, a visit from a jellyfish, cocktails and a game of Liverpool on the back deck – for us it just doesn't get better than this.