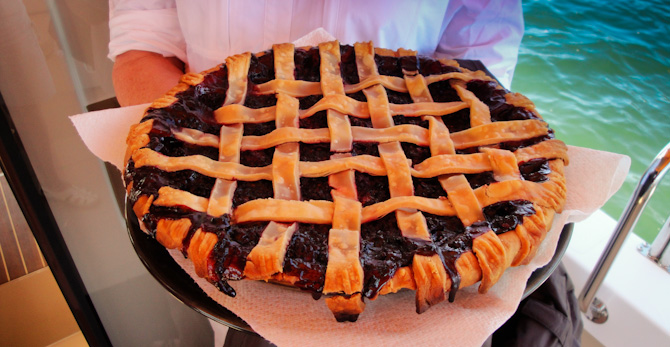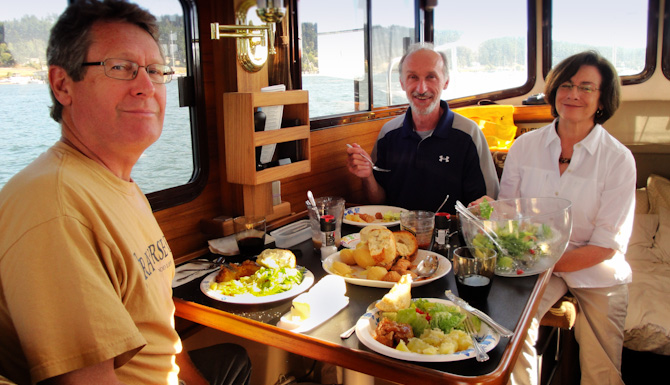 Nothing can be sweeter than a slice of homemade island blackberry pie, unless it's being able to connect with good friends who live on Lopez Island. When we were making plans to revisit the PNW again this year we immediately let our friends Dave and Judy know we were coming.
After several calls to negotiate where and when we'd all be able to meet while we were in the San Juans it all miraculously came together on Monday. We would leave Roche Harbor mid-morning and head right to Fisherman Bay on Lopez Island. We put something into the crockpot in the morning and at 2:oo we picked up Dave and Judy at the dock and took them out to where later we would anchor for the night after our visit. Judy baked a beautiful pie that we ALMOST hated to cut into.
We live for times like these – sharing food and life stories with good friends.