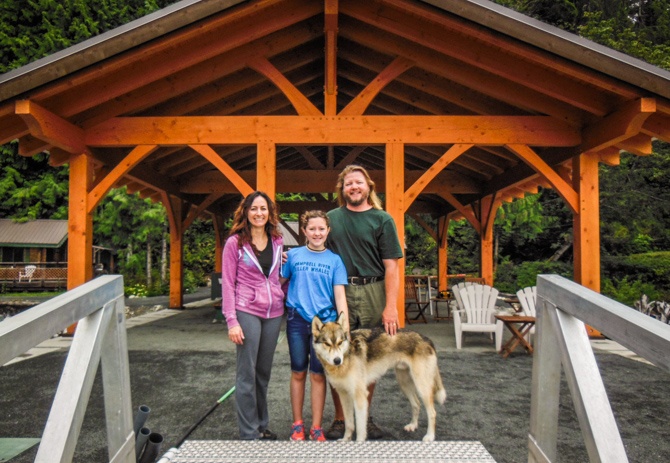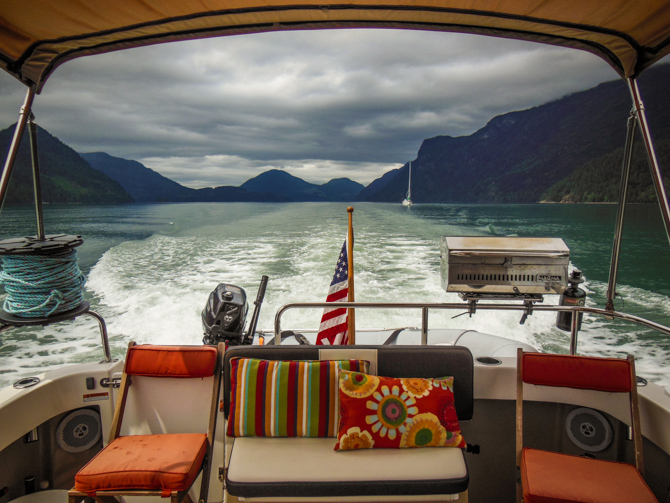 Toba Wildernest – 
One of Our Favorite Spots in the
Desolation Sound Cruising Area –
Toba Wildernest is a picturesque mountainside marina and resort located at the mouth of Toba Inlet. The inlet is a deep fjord on the mainland of British Columbia, adjacent to Desolation Sound. The marina is well-protected by Double Island. The first thing that strikes me as unique about this inlet is the most unusual, milky, greenish blue color of the water leading to and around Toba Wildernest. It continues as far as one can see.
The beauty of Toba Inlet opens up my heart and soul!
I believe the many boaters who come from all over the world to visit the Hunters' in their little slice of paradise, can't help but be transformed internally and perhaps spiritually by one of nature's masterful creations. A scenic panorama of truly massive proportions has the ability to make a human being feel humble and almost insignificant in the scheme of things – from this perspective at least. I felt the magic when we visited three years ago and I am happy to report it hasn't changed.
I've said this before and I'll say it again… 



There is Something Special About Toba Wildernest!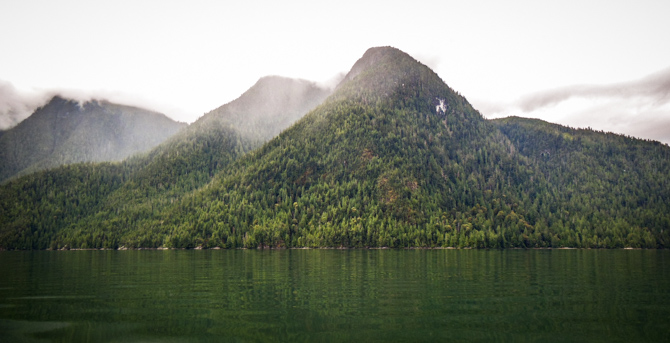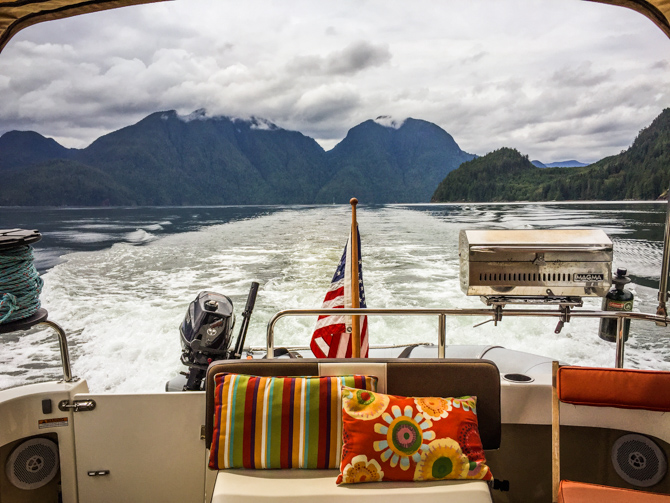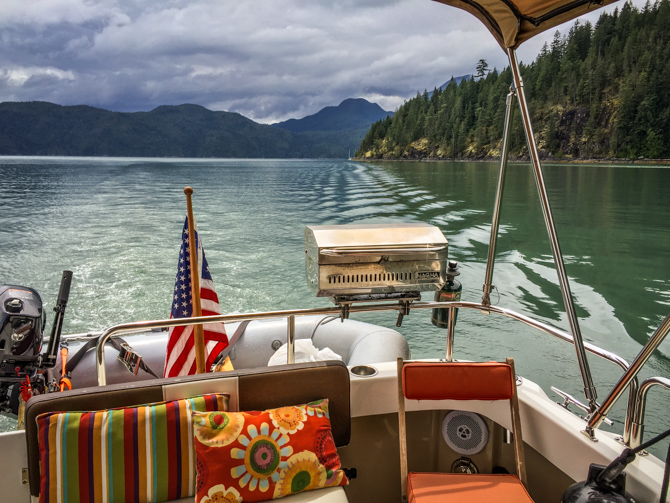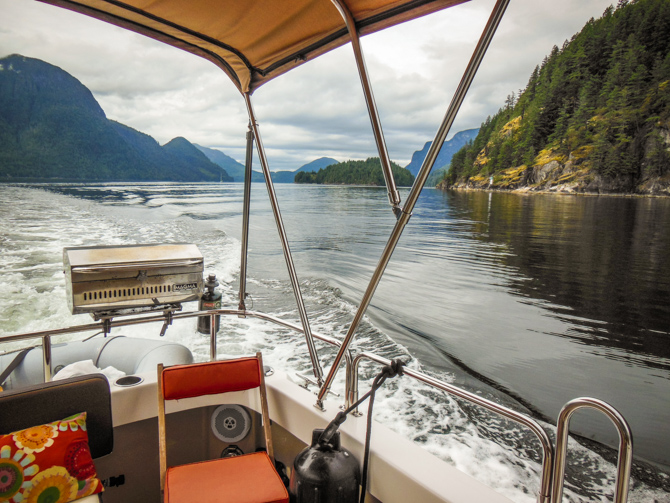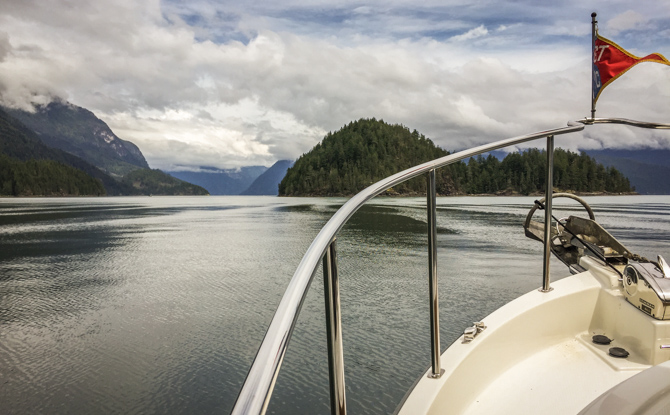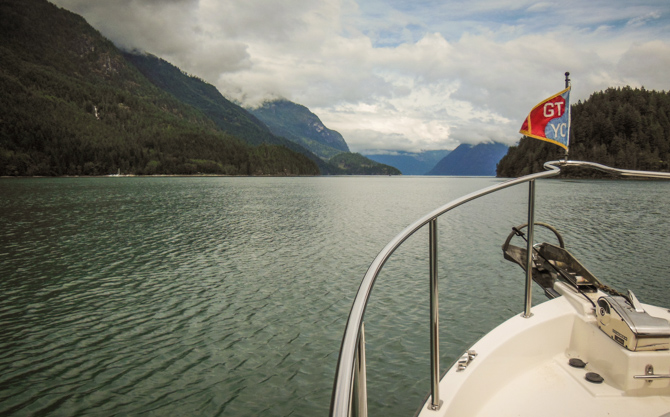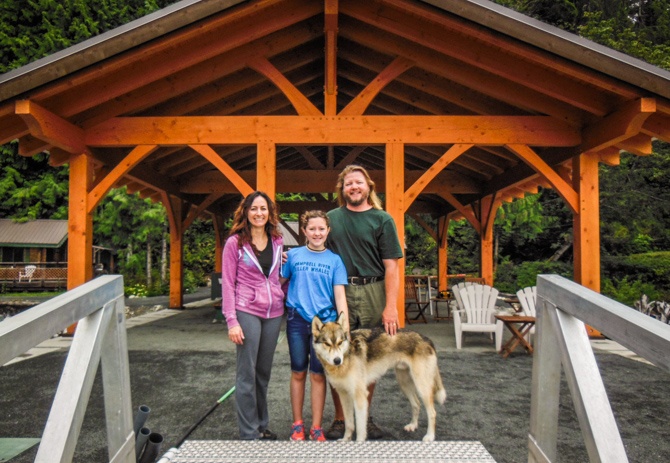 I think the thing that fascinates me the most about this resort is the lovely family who own and run it. Kyle and Andrea Hunter, their daughter, Rowan and new addition, of just a few months, Clipper, a part wolf, malamute mix are the key elements. The Hunters' are creating a paradise here for visiting boaters. They have no neighbors, they work and live on the edge of a mountain that is only accessible by boat, float plane or helicopter. The Hunters' live by the elements and work tirelessly to make a comfortable marina for boaters to visit. Their livelihood depends on the waterfall located just above the marina. It generates all the water for Toba Wildernest as well as power on shore. Last year was rough on most marinas and consequently boaters in the area as there was a shortage of water.
This year brought many improvements to the marina.
All new docks and a beautiful Welcome House structure at the top of the ramp. They still do not have power available at the docks, but don't let that deter your visit, you won't miss it. As they continue with improvements to the marina, power on the dock is planned at some future date. Water is available from one long hose that lays on the dock.
Rowan has grown a lot in three years, she helped us tie up at the marina when we arrived. She is quite an engaging young lady, who is benefitting immensely from a very selective and unique lifestyle choice. She loves to read, so take some books to her if you plan to visit Toba Wildernest. She also collects cans for a school project, take some with you to help her out.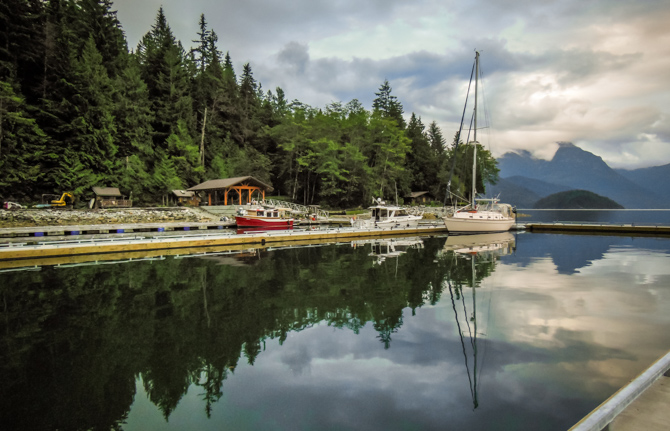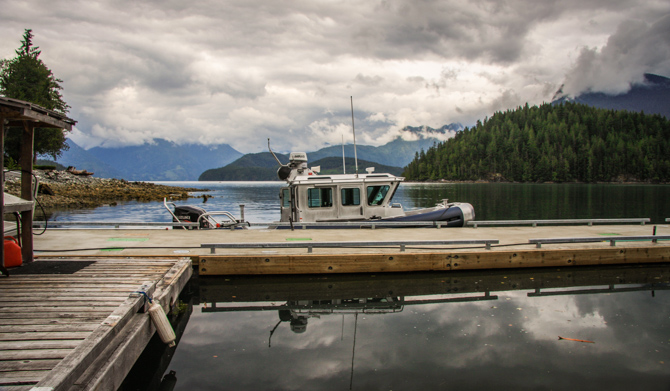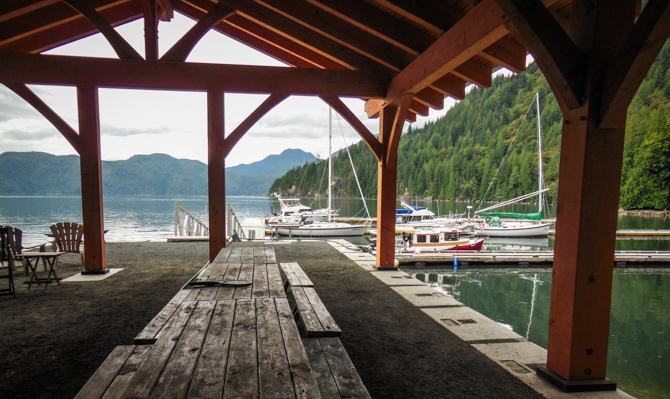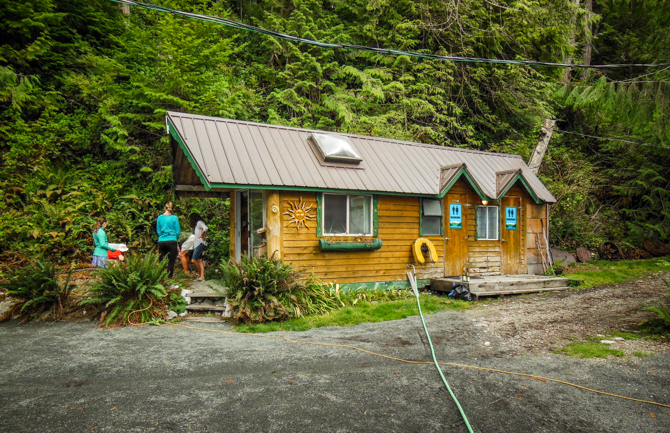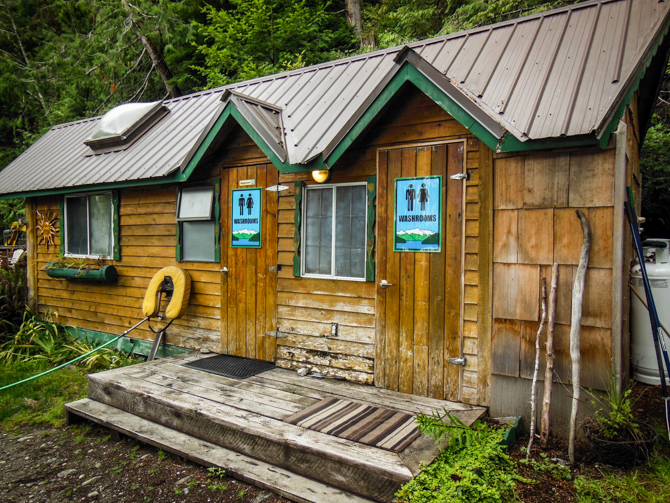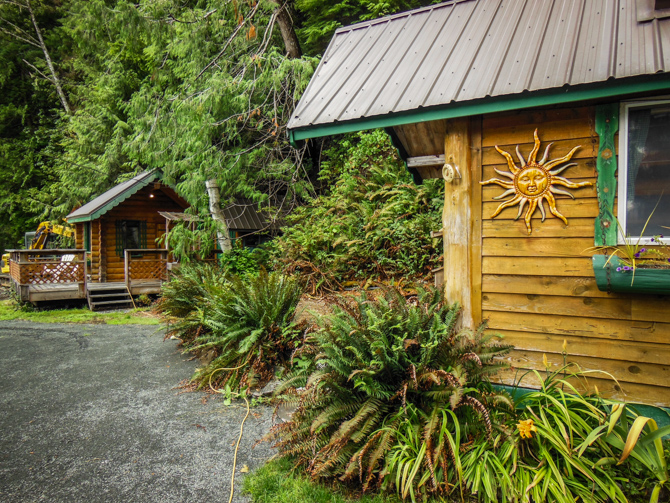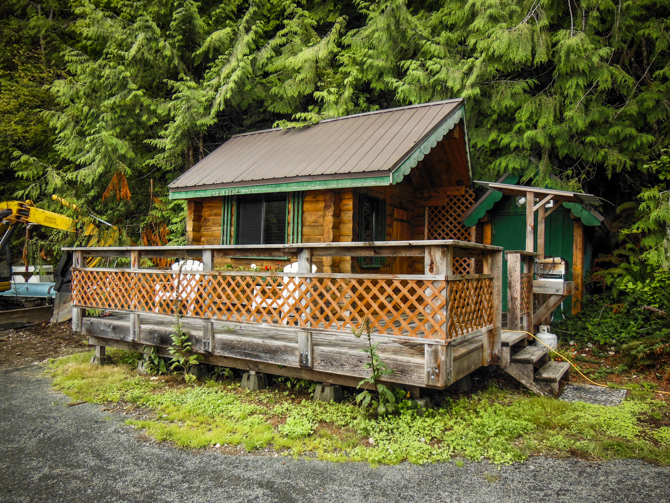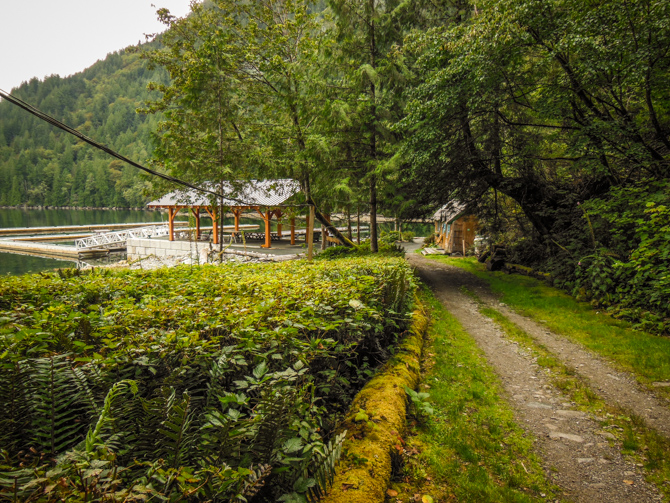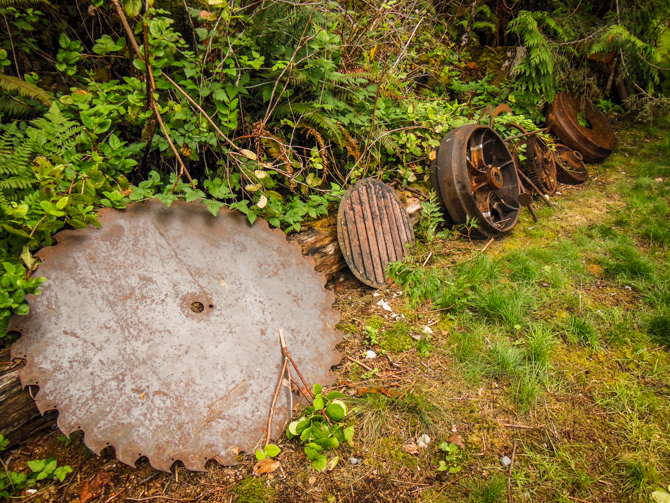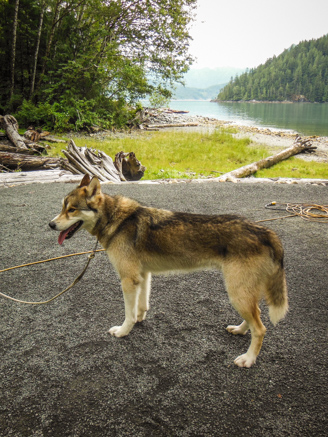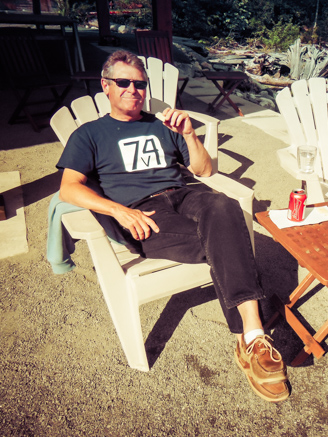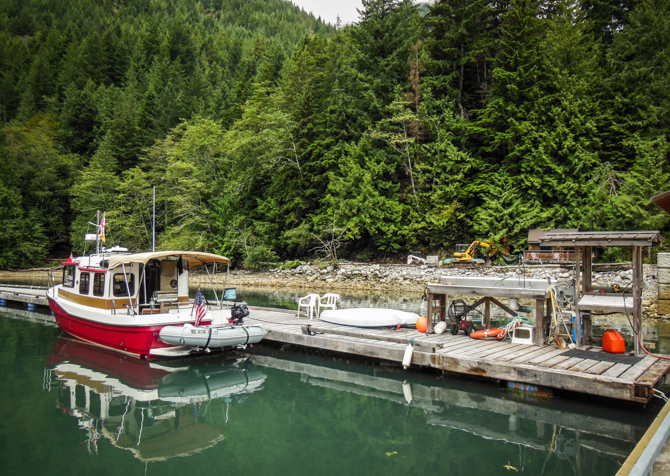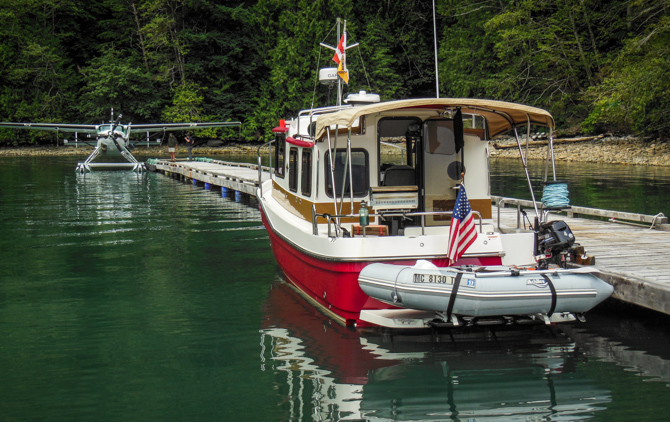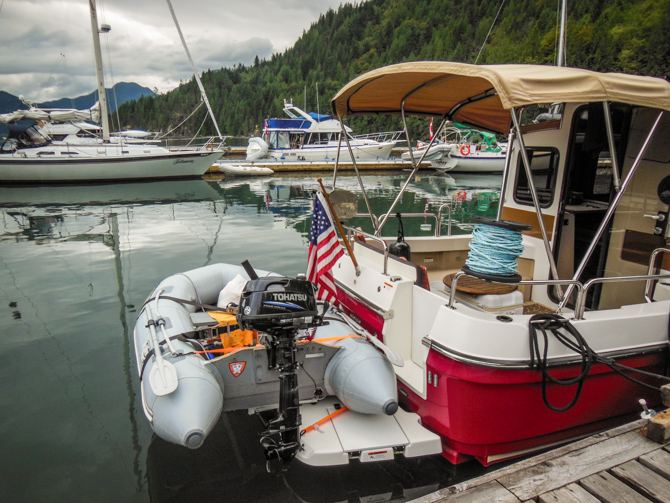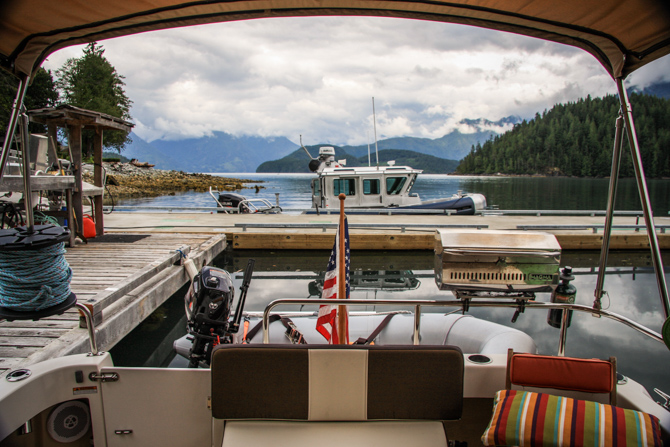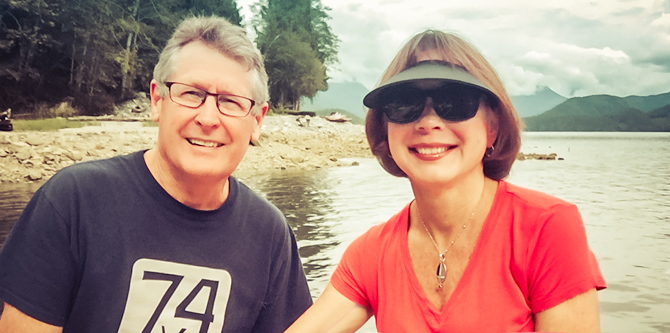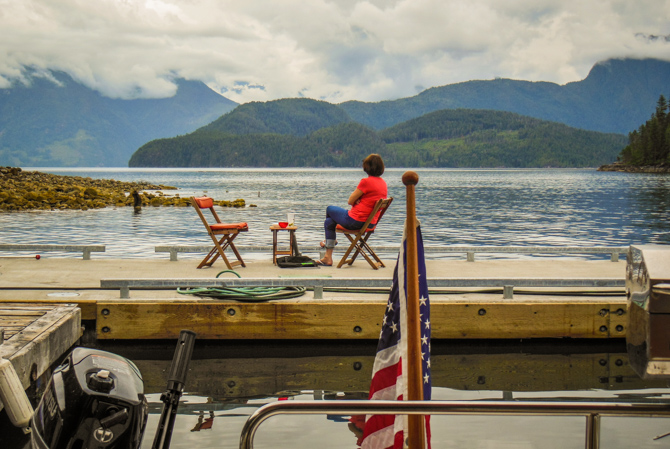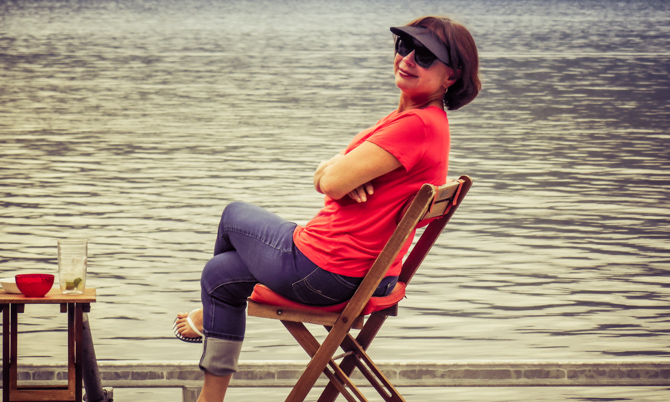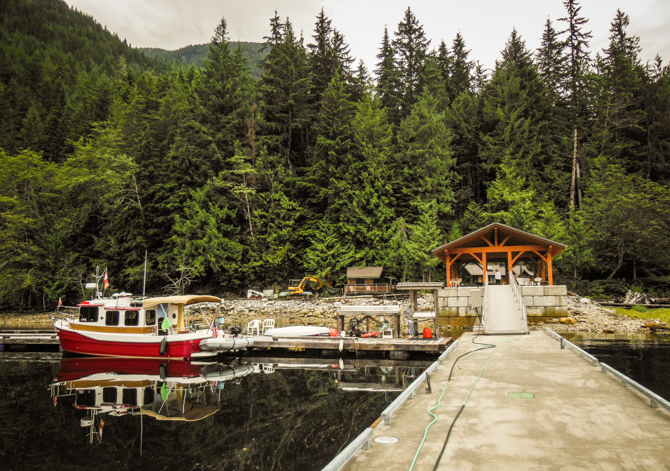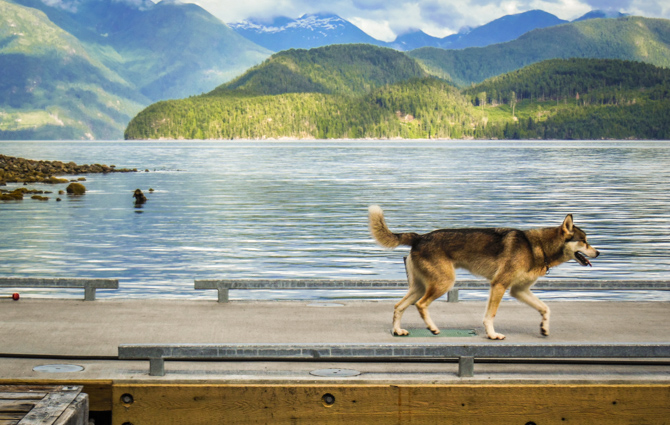 Clipper will be a valued addition to the Hunter household. We figure he will be a great guard dog and companion for Rowan especially against any wildlife that finds it's way down to their homestead. Some of the wildlife nearby includes bear, deer, eagles, seals, sea lions, dolphins and even pods of killer whales pass by.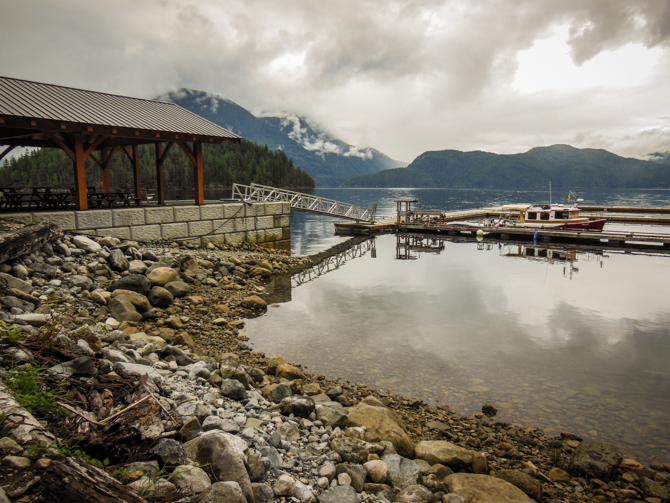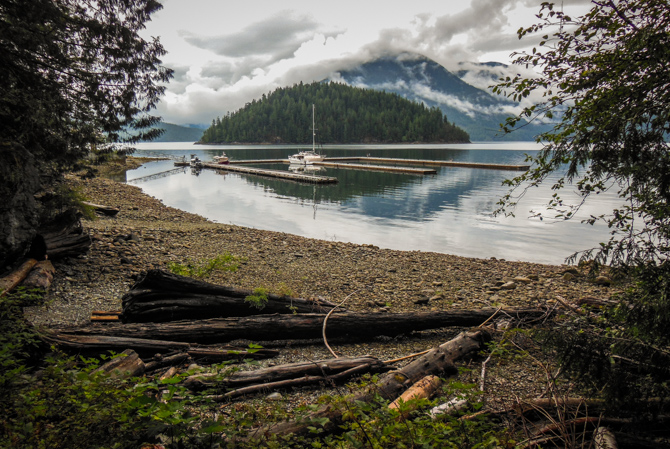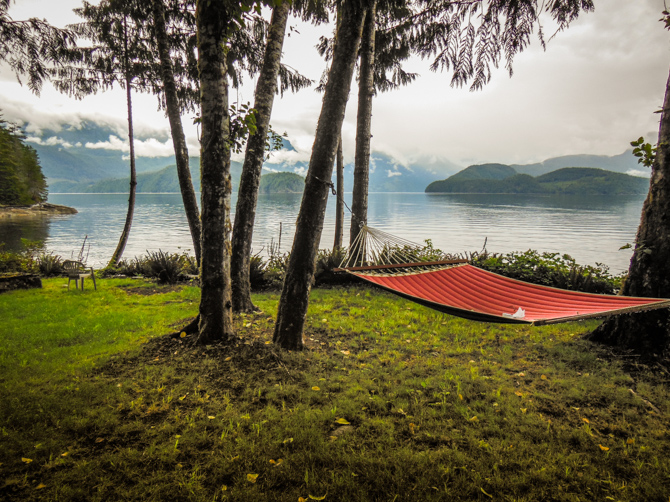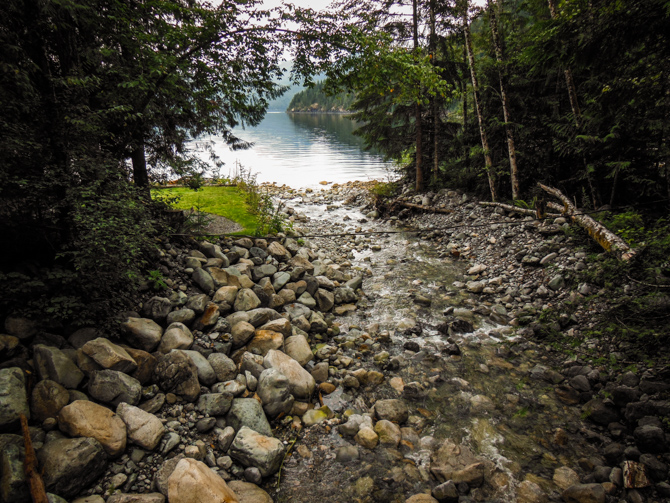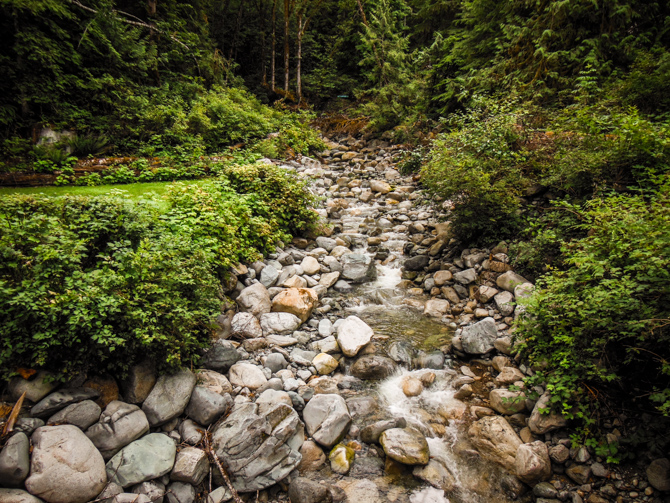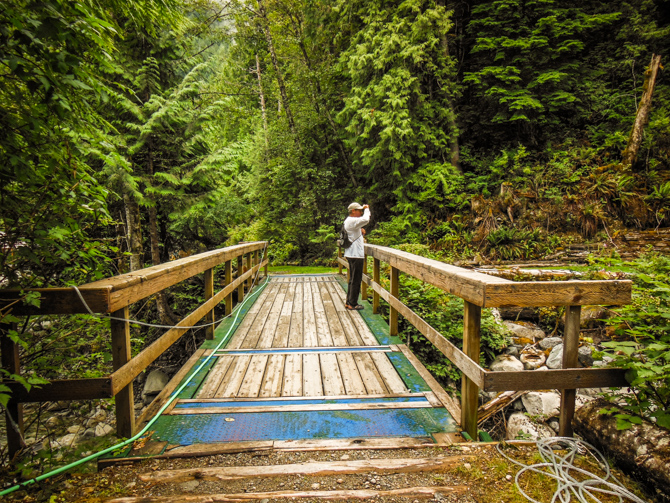 Pristine Nature, Such as is Found in Toba Wildernest, is Way More Entertaining than Any Theme Park, Movie or TV Show. You can walk the many trails that start by the marina and lead to the waterfall, uplands and heavily wooded forest of old cedar and Douglas fir trees. By the time boaters get to Toba Wildernest, they are ready to stretch their legs after cruising long distances and/or anchoring out, sometimes without access to shore to get exercise.