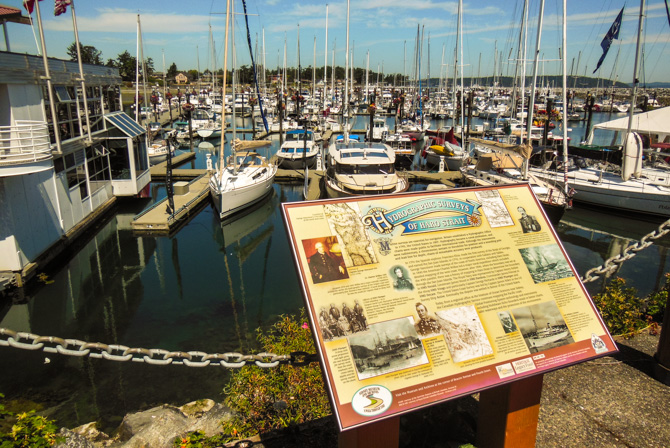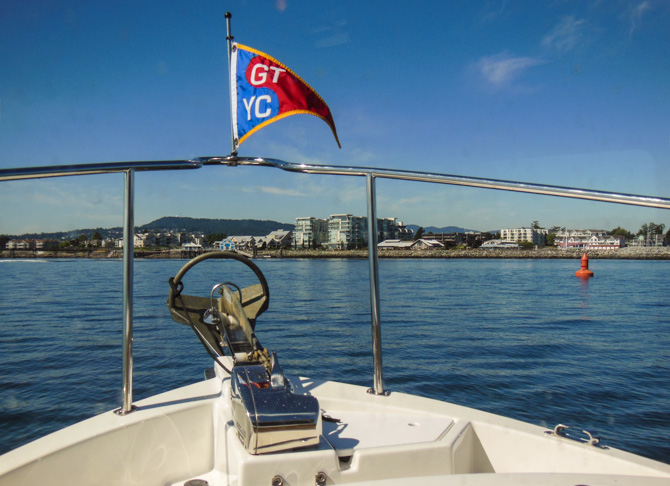 Sidney, not Ohio or Australia, a city on Vancouver Island was our next stop after Butchart Gardens.
Working our way north out of Saanich Inlet and then east through Satellite Channel we ducked into John Passage, at less then slack tide, for a short cruise south to Sidney. We'd heard Sidney was a busy and robust little town with all the charm of a small seaside resort.
Upon arrival at the beautiful Port Sidney Marina, I went up to the showers. After quickly shaving I walked into the shower stall, got completely undressed and prepared for my nice hot shower when I realized it was a pay shower. Having to get completely redressed, back to boat for cash and then to the office while still sporting shaving cream on my face just so I could exchange my dollars for Canadian Loonies. One Loonie gets me only one-and-a-half minutes at this marina, so I had to hurry up and get the job done quickly.
After cleaning up we headed up to walk into the nearby town and resort shopping of Sidney to find a booming, robust and very busy place. Everything the cruising boater would ever need plus some, our favorites were the hardware store and bakery. An odd combination but we needed something electrical and what goes better with that than baked goods.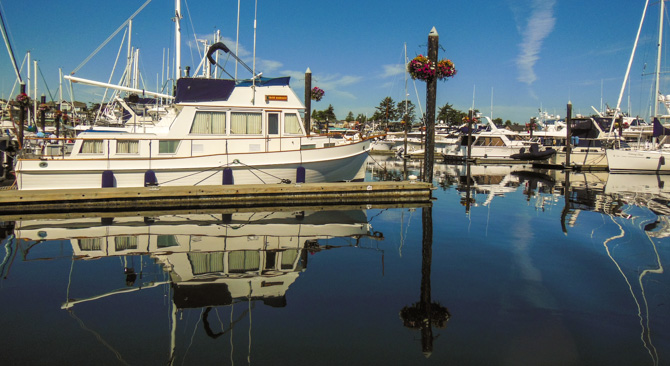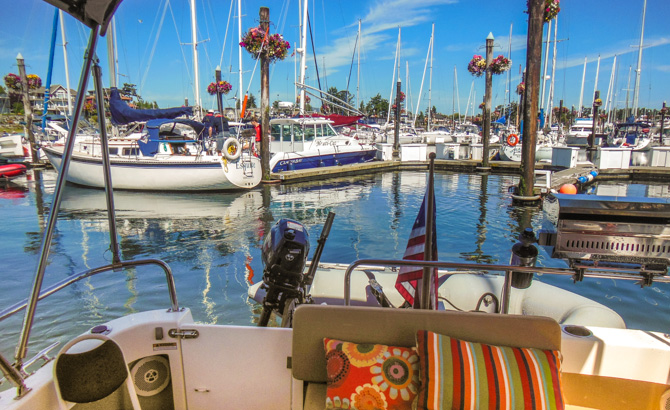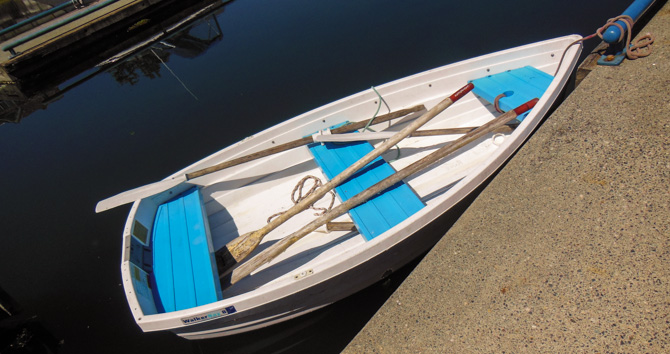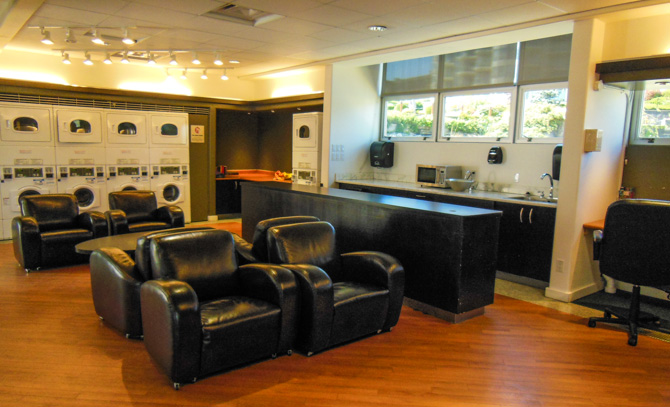 This is the first modern boater's lounge we've seen that looks much like an airport lounge. It is complete with washer/dryer units, and many TV screens to watch your favorite program and there is a nice bar and kitchen area to have an impromtu party. We could see ourselves spending a month or more at this marina.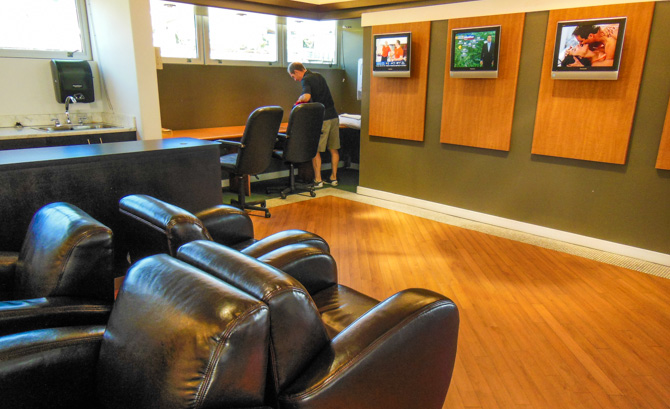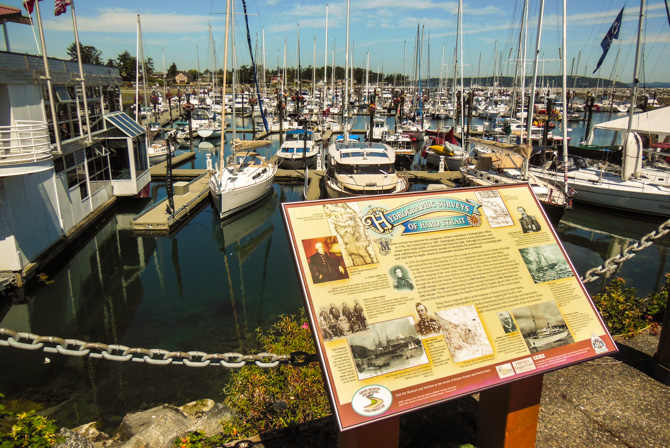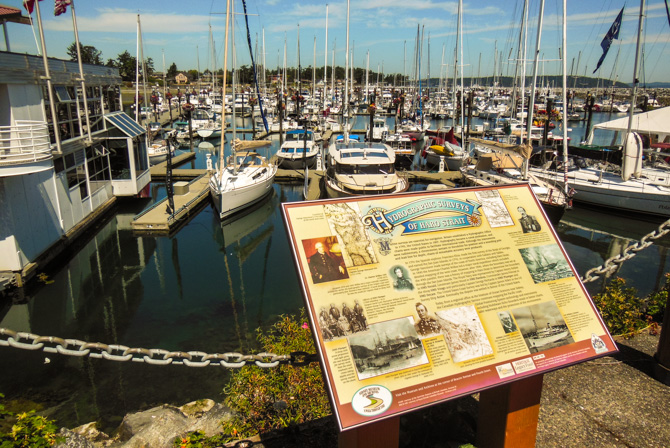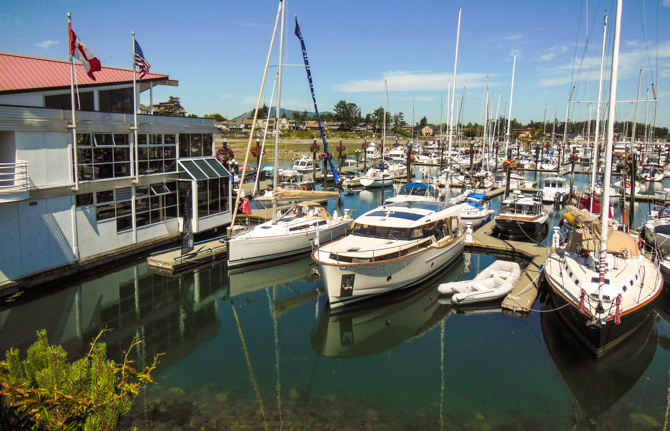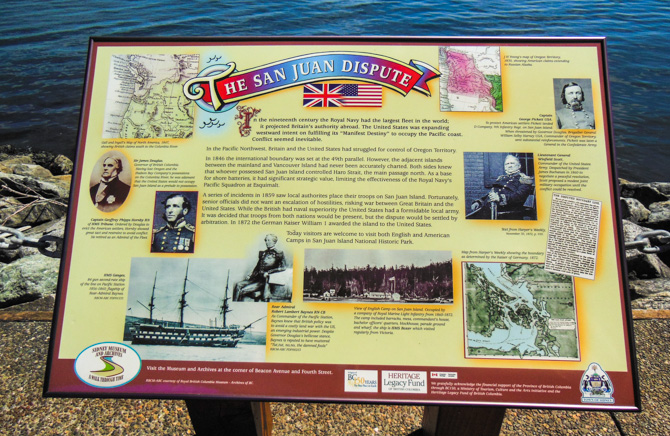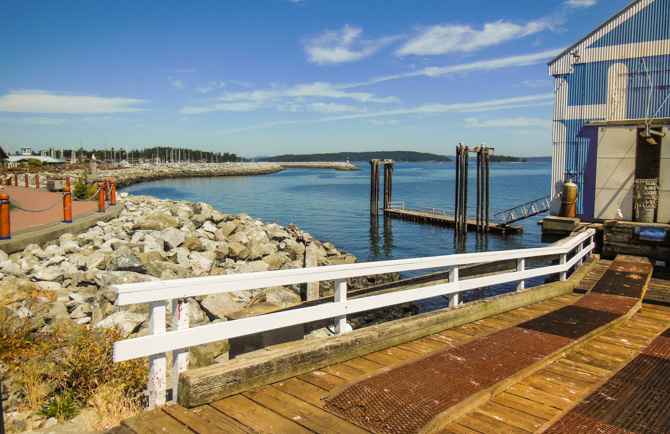 Our walk took us through town and along the waterfront. The beautiful day shed a more than favorable light on the town of Sidney on Vancouver Island.