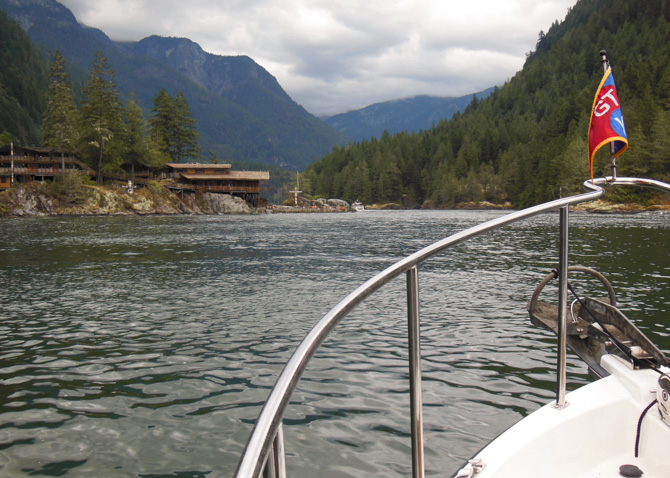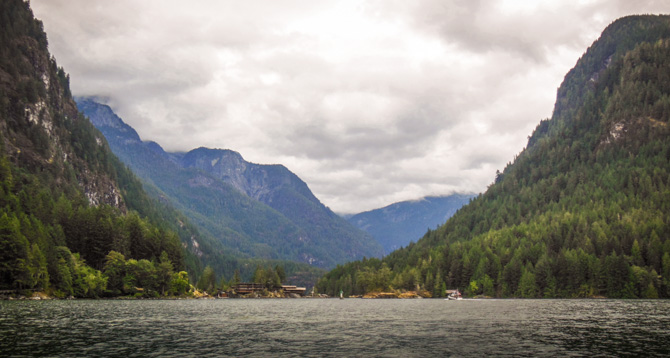 Malibu Rapids has Two Slack Tides a Day
In order to gain access to the inner sanctum of Princess Louisa Inlet and subsequently Chatterbox Falls, you first have to negotiate the entrance to the inlet, Malibu Rapids. (This is also where the Malibu Club sits promptly on top of the big boulders at the entrance to the inlet.) Although it is unwise to transit the rapids any other time but slack tide. Slack tide is when the current changes direction and the condition in between when the tide stops going out and before it starts coming in, or vice versa. It's at this point that the current is minimal and, in boater terminology, this condition is known as slack tide.
We have evidence that not all boaters heed that golden rule (see video below). Transiting the rapids is no ordinary task when conditions are slack, let alone any other time? Before and after slack tide the current can run as fast as seven to ten knots around the bend at Malibu Rapids. So you can imagine how treacherous it can be having that current push you around like a little toy boat through a narrow winding opening surrounded by huge bolders all around you, above and below the water.
More Info here about safe cruising through Malibu Rapids.
VHF Securité Call and Malibu Rapids
Since there are only two slack tides per day and no reasonable place to anchor during the last 30 miles of Jervis Inlet, we planned our cruise to arrive shortly before slack tide. This way we could assess the situation and watch a few other boats go through. Timing our arrival required a bit of calculating on our part. We took our time leaving our anchorage that morning at Hardy Island and leisurely cruised up Jervis Inlet so we could arrive at Malibu Rapids before the second slack tide of the day. Much like Desolation Sound, we were surrounded by so much natural beauty we kept rubber necking from port to starboard side during our cruise up the 1 to 1.5-mile wide Inlet. The closer we got to Malibu Rapids the more spectacular the scenery became.
Little did we know that what awaited us, inside Princess Louisa Inlet, is even more jaw dropping.
Just as planned, we arrived 30 minutes before the scheduled slack tide and took our time to watch a few of the boats already lined up take their turns at the narrow doglegged channel before we made a securite call ourselves to announce our intentions. The waiting and not having prior experience under our belts was actually more nerve wracking than what the actual transit turned out to be. I guess that's what comes with careful planning and execution of a difficult task, making the long considered challenge a bit anti-climatic in the end.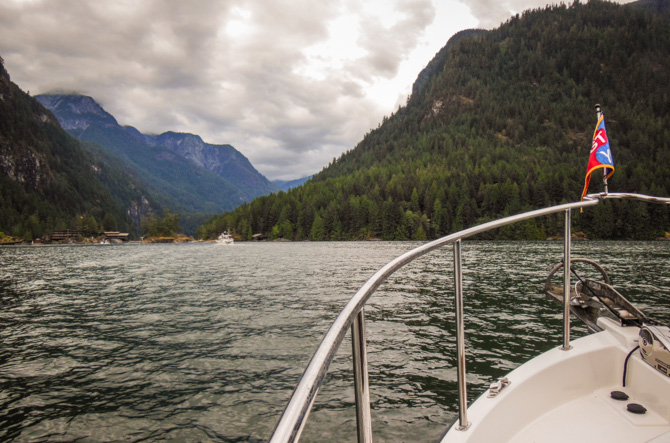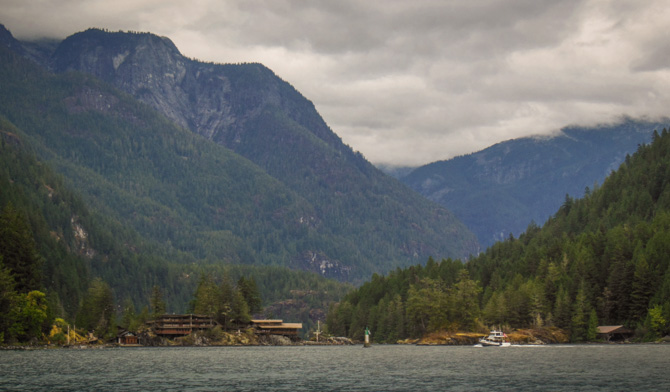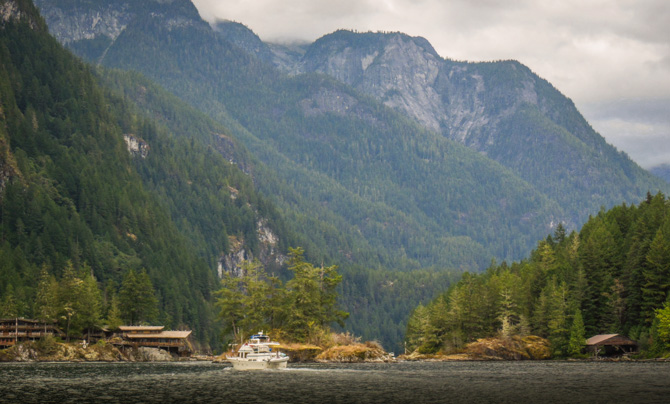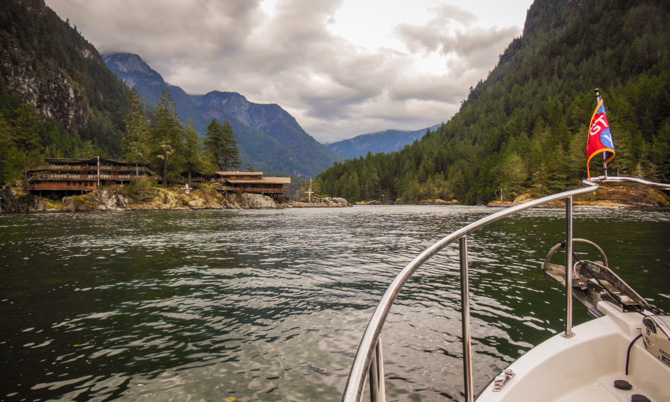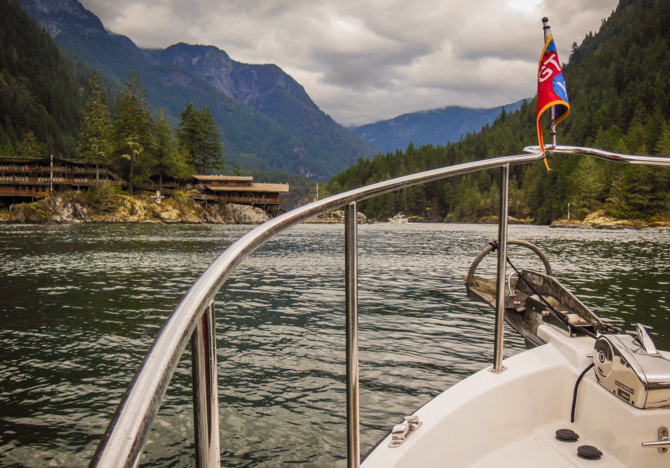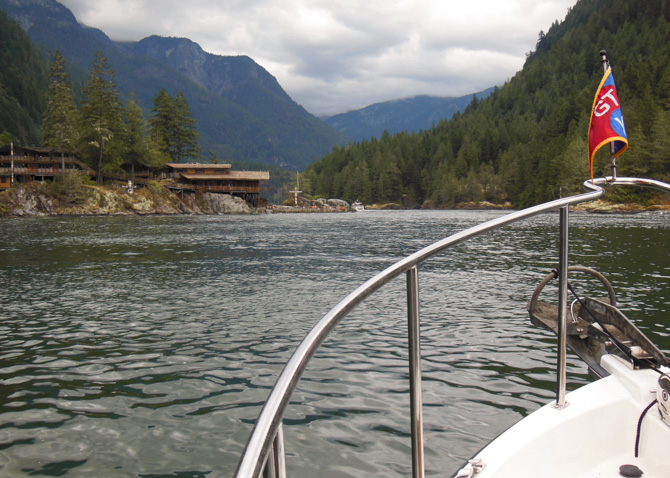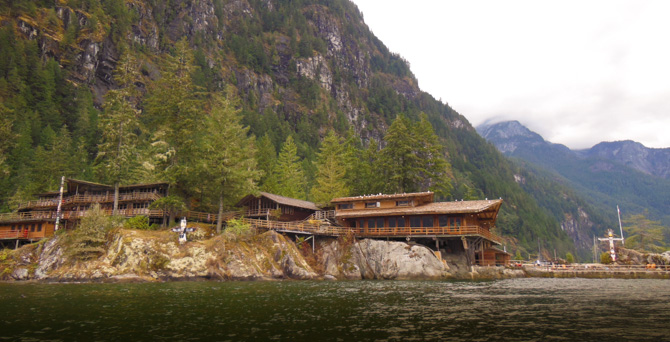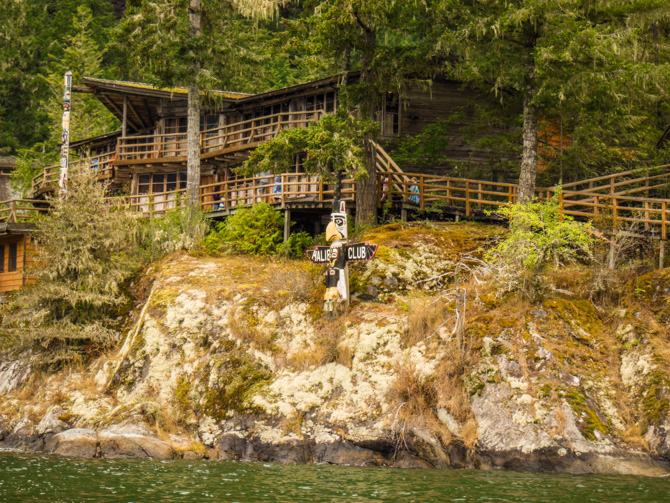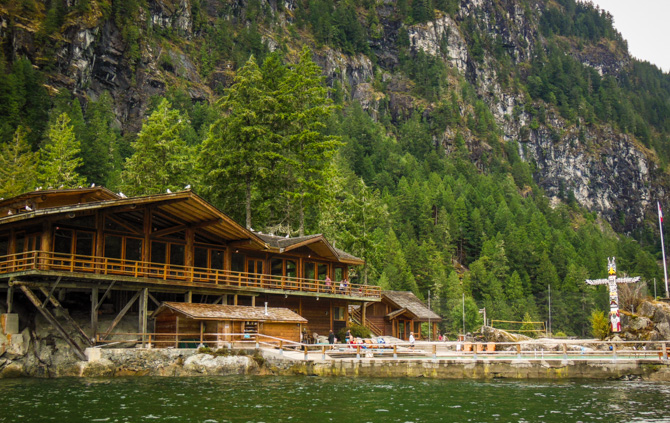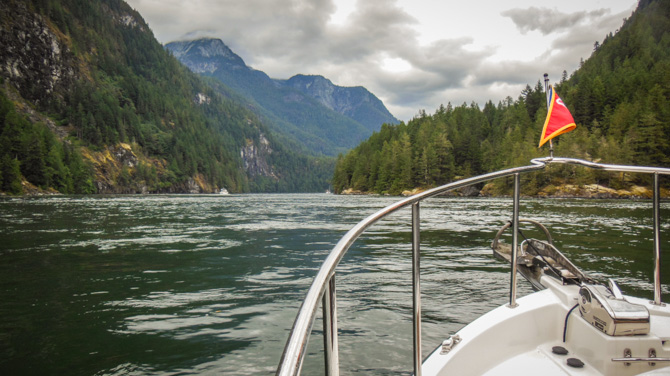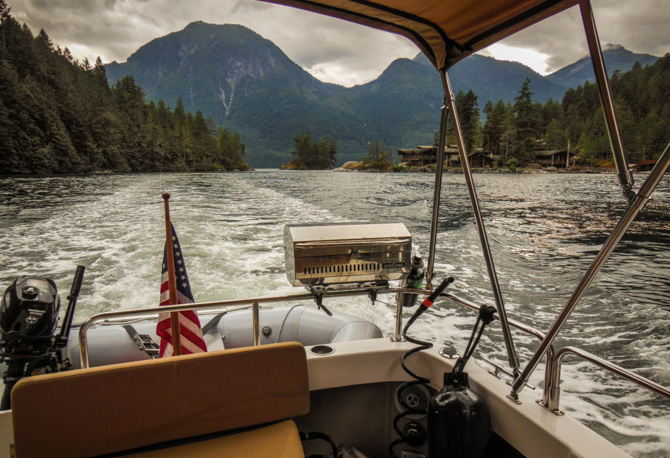 Leaving the rapids behind us (above) and we headed into Princess Louisa Inlet (below).