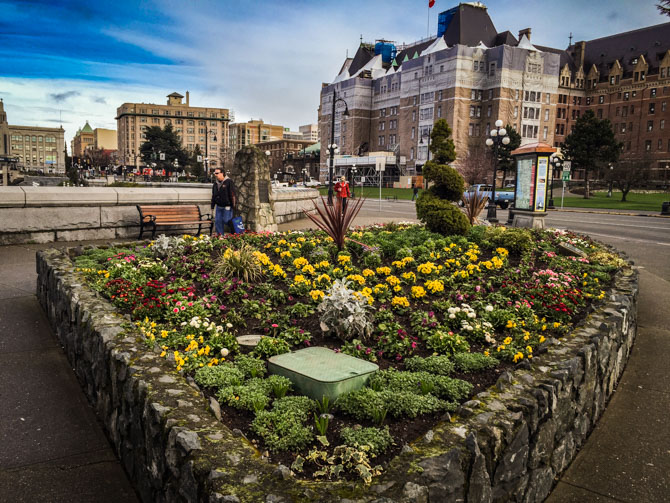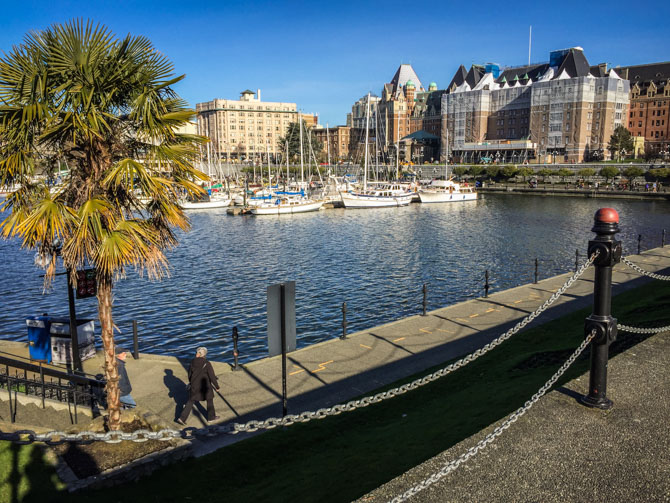 Yes! That is a Palm Tree in Beautiful Downtown Victoria BC
See photo (above)
Downtown Victoria BC sits on the northeast shore of Victoria Harbour along James Bay and the Inner Harbour, just a short walk from our marina, Coast Victoria Harbourside Hotel Marina. Our month here in Victoria, British Columbia's capital city, started the first of February. February is not really cruising weather per se, but more of an opportunity for us to explore and absorb our surroundings, interact with friendly Canadians and acquire another perspective about life on the other side of our northern border. While we are not really out on the water actively cruising, we are walking a lot and getting a feel for what it's like to live downtown in this amazing city. We walked–we shopped–we ate. We walked–we shopped–we ate. As you can see in the photos – We mostly walked, shopped and ate.
We typically take our boat to Florida for the winter months, but this year, because we are hovering around the west coast in our boat, waiting for the birth of our second grandchild this spring, we mapped out what we think is a very creative cruising schedule for winter, spring and summer adventures (we will post a brief outline of our planned route soon). The temps in this part of Canada are very mild, more like a mediterranean climate, hence the presence of palm trees (see photo-above).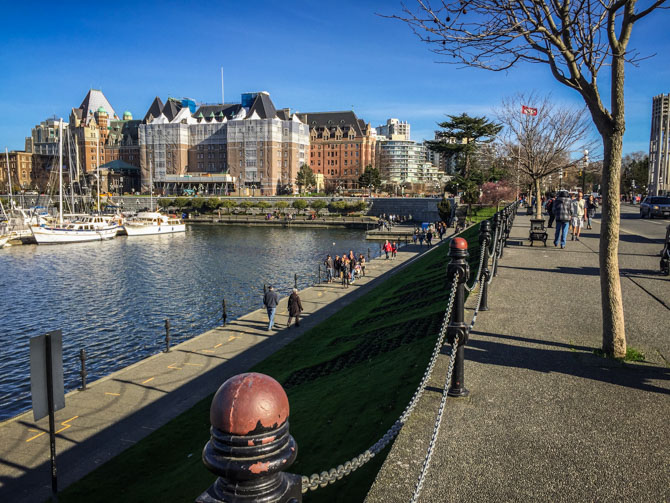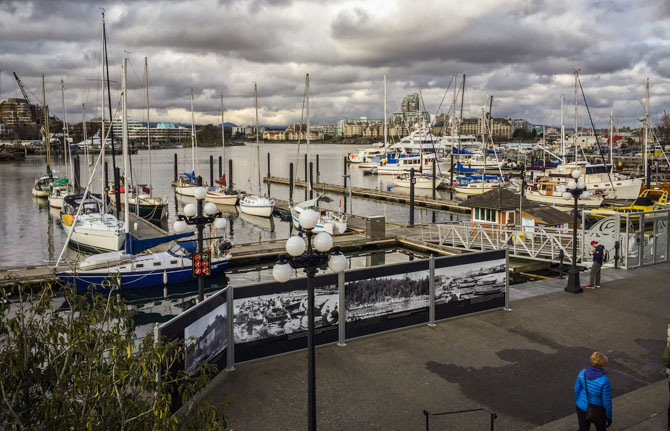 The Greater Victoria Harbour Authority Marina (above) sits in the heart of Victoria BC harbour. The Wharf Street Marina is home to all-sized boats from little trawlers and sailboats to huge yachts.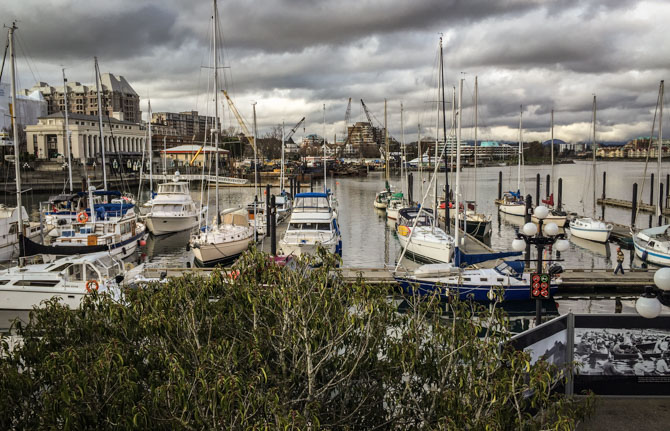 Support our site by following this link. We earn a commission if you buy a guide, but the price to you is the same.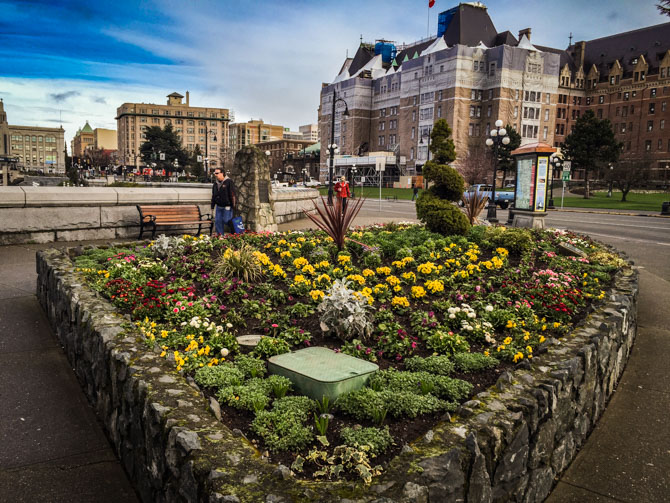 The Empress Hotel Victoria (above and below) is being remodeled this winter inside and out. It's hard to tell from the photo below, except for the scaffolding, but they had the whole front of the hotel covered with cloth on the outside with an image of the hotel printed onto it.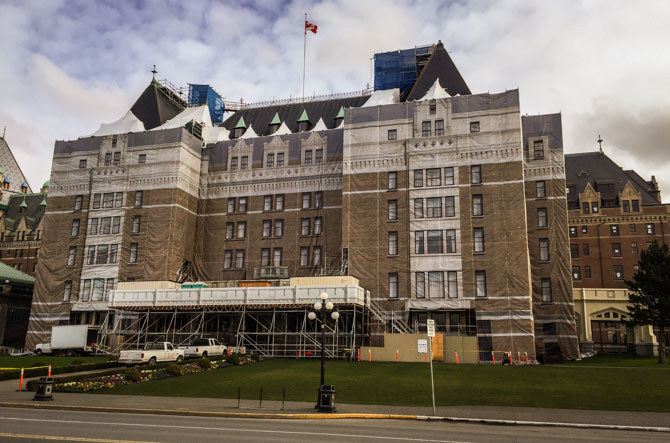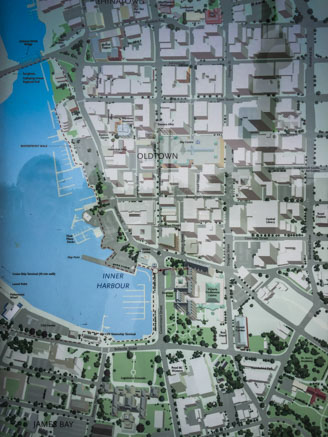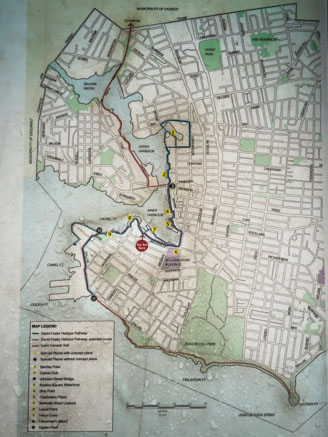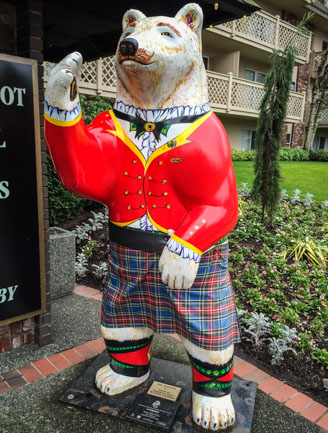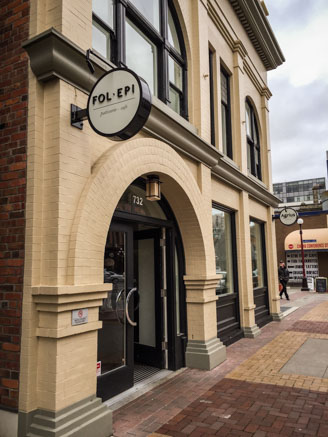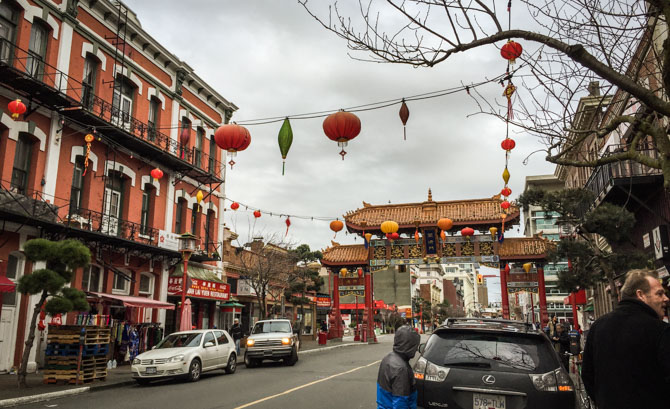 Victoria's Chinatown is the oldest of its kind in Canada and second oldest in North America, San Francisco's being the oldest. Miner's from California played a part in it's formation way back in 1858. We enjoyed finding the famously narrow Fan Tan Alley and noodle shops.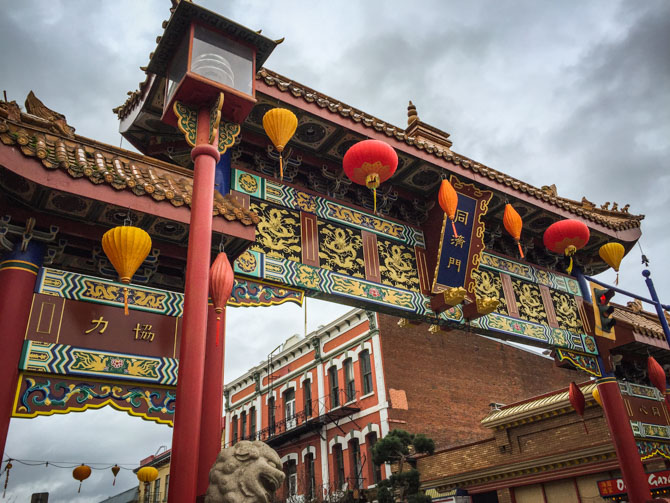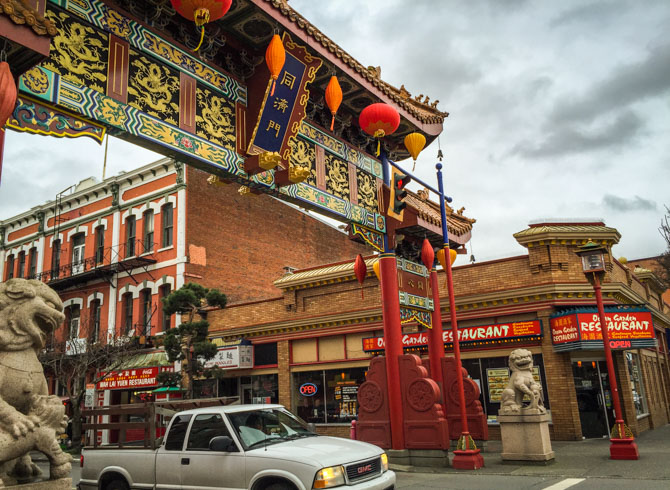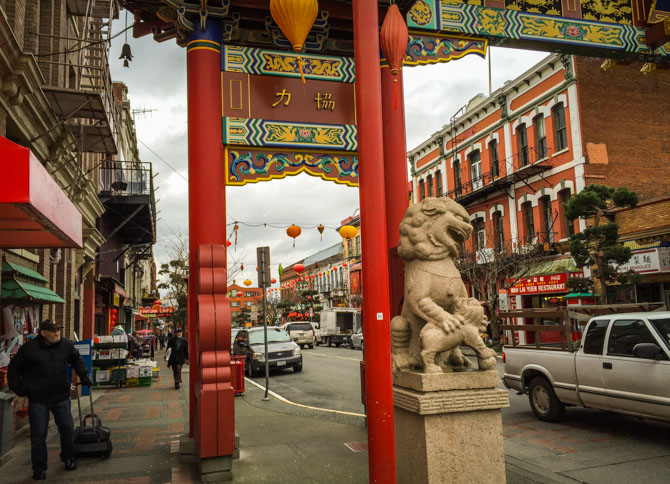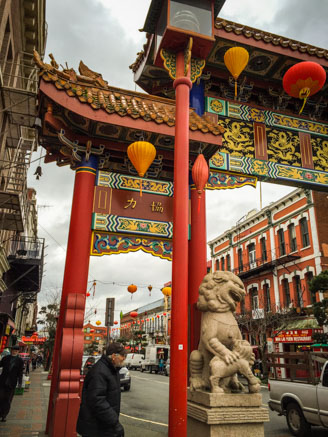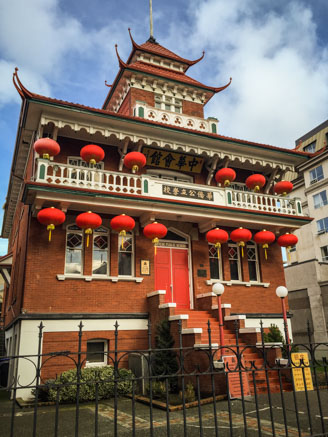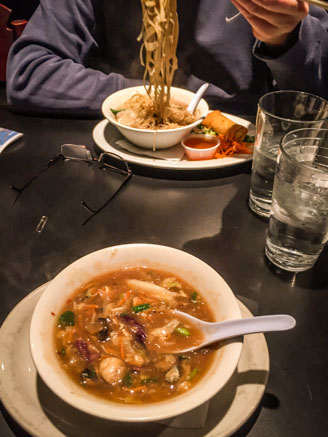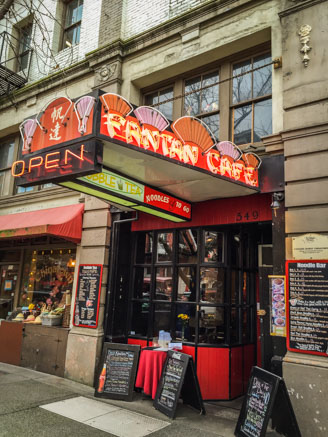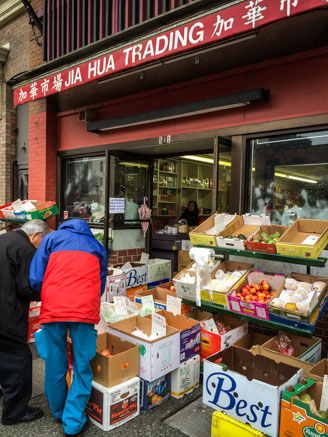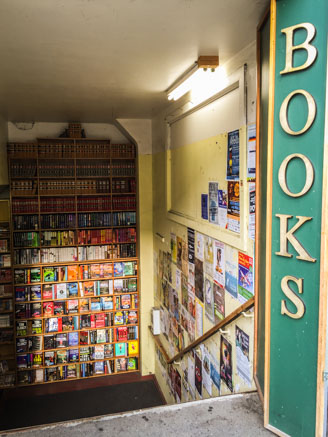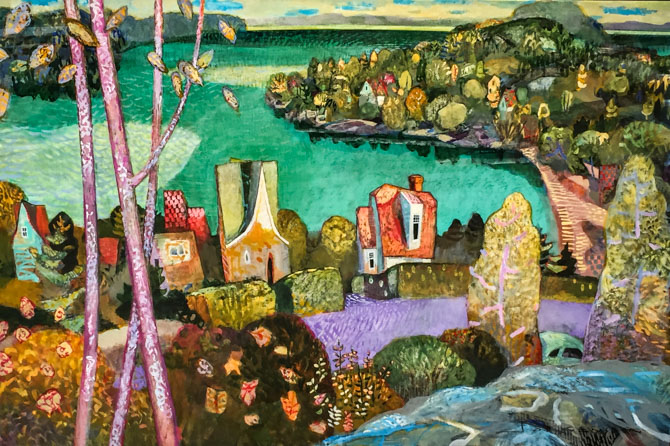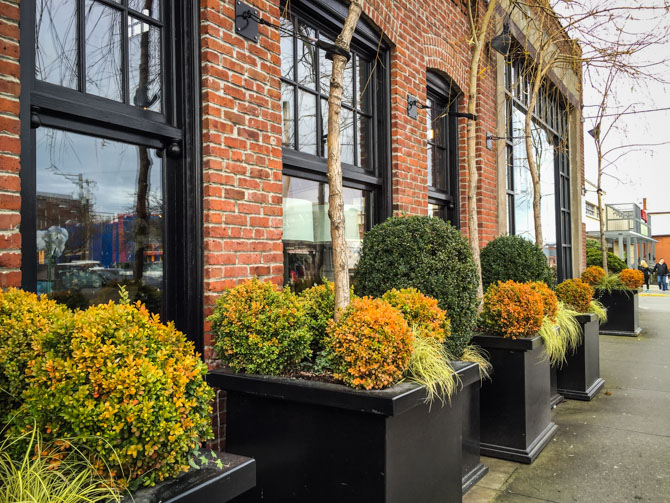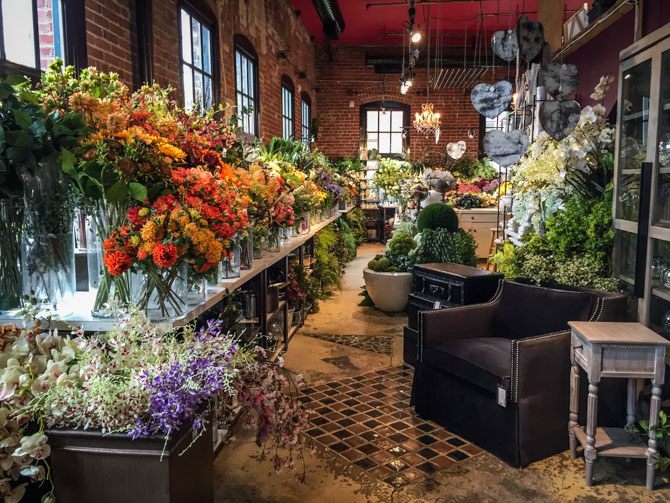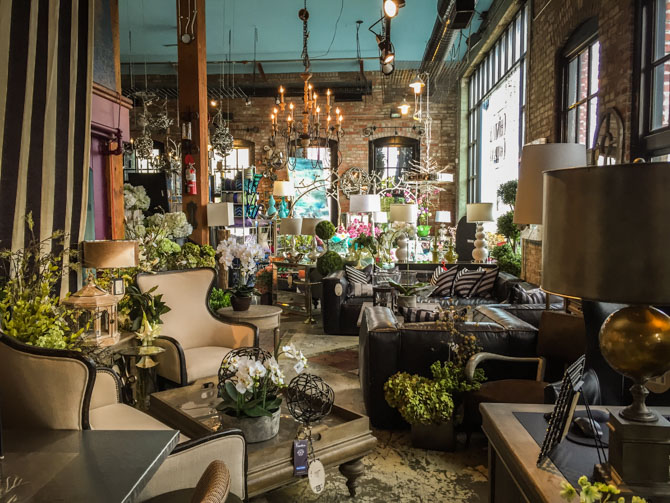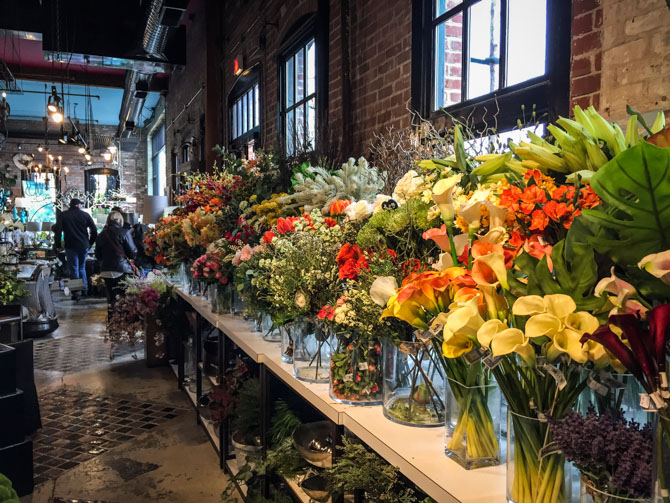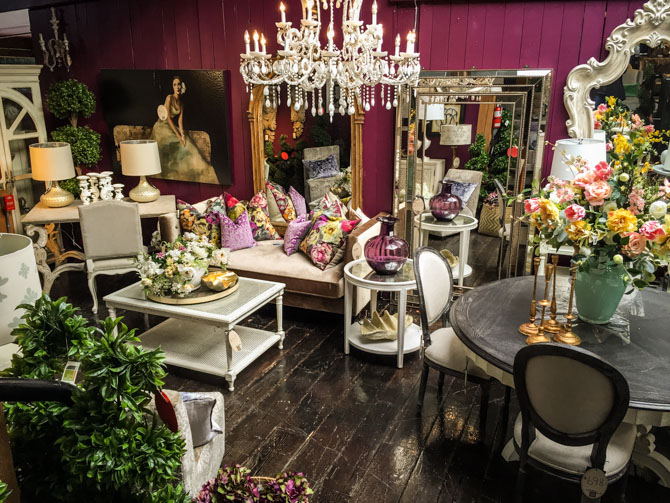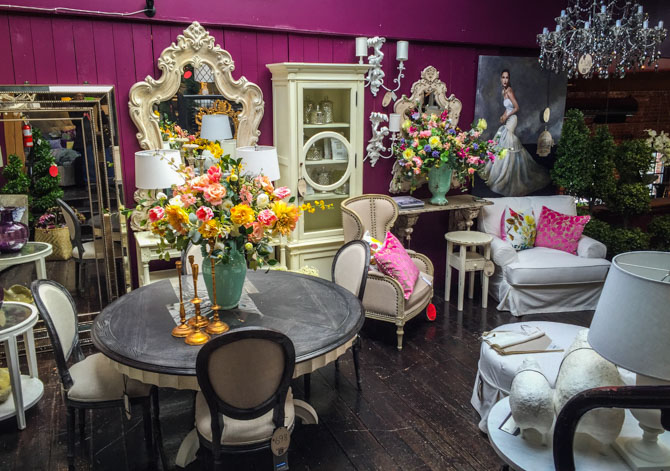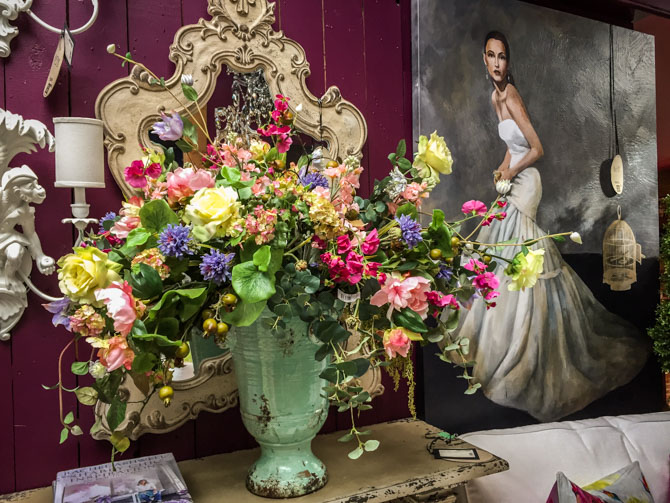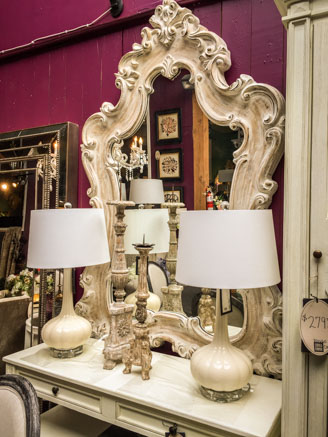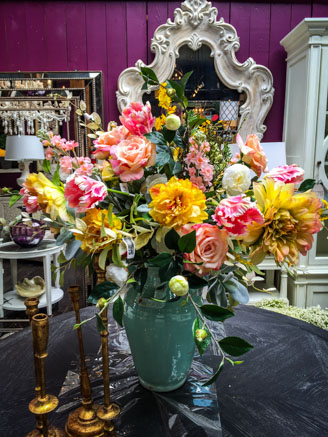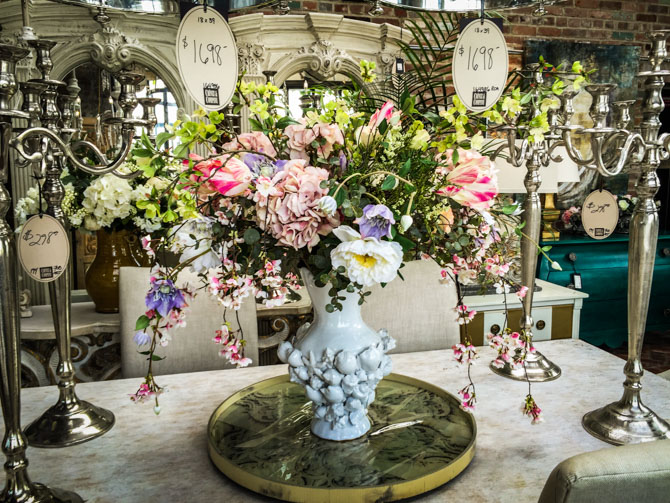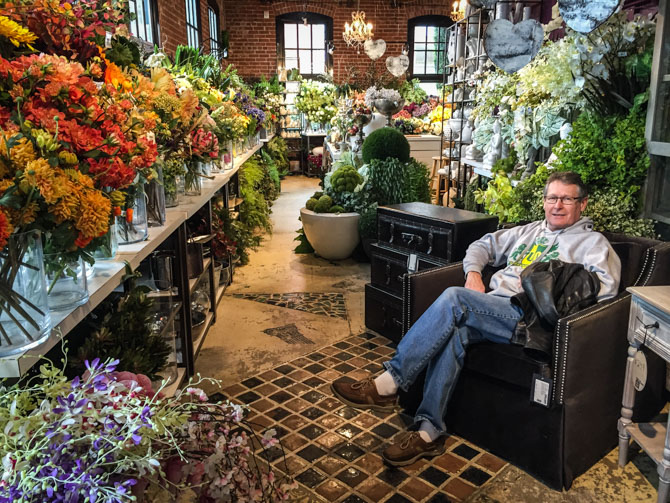 Jim had to wait for me a long time since this store, Chintz & Company (above) was a shopper's delight. Luckily they had a chair for him to sit in and in the end, when I was finally finished, we found our way to an old Irish pub so he could have a cold beer. That sure put a smile on his face.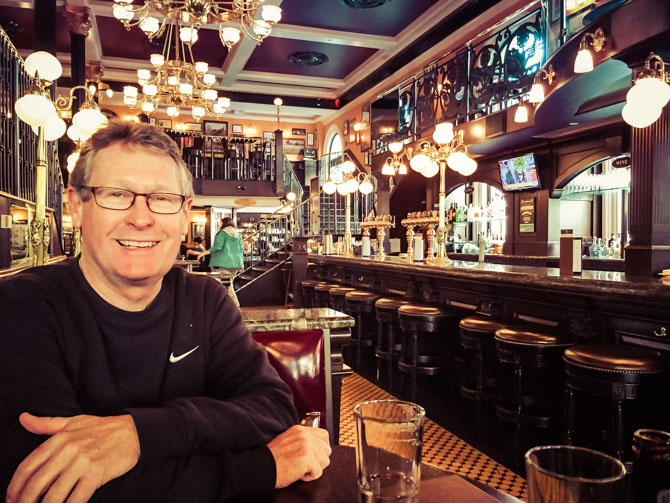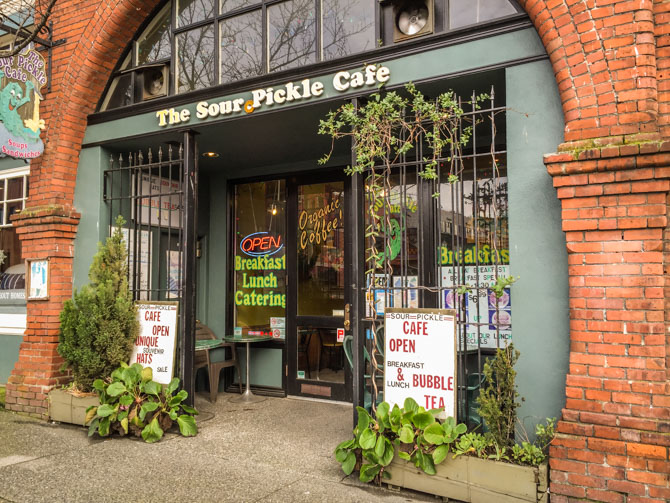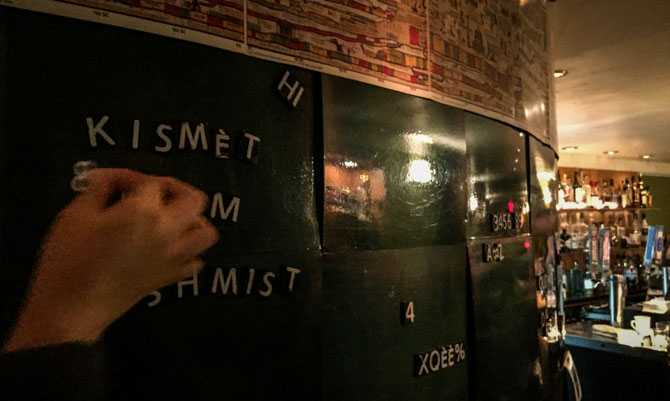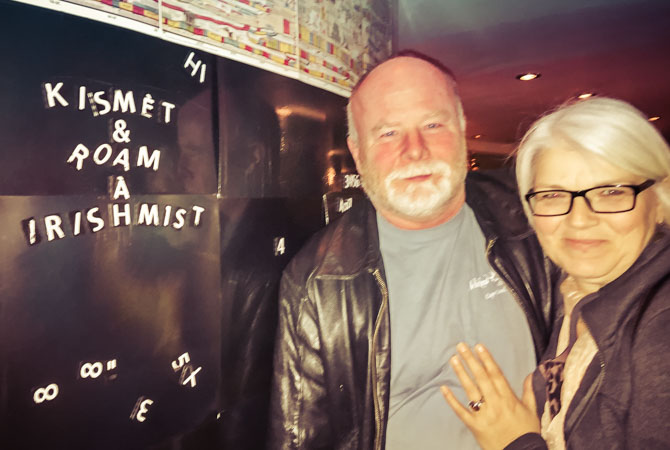 After dinner downtown at Cenote, a unique and urban type restaurant in Victoria, BC, friends Mark and Jodi, on Irish Mist (above), helped us rearrange some letters on the board . We were remembering our Ranger Tugs/Cutwater 2015 North Channel Rendezvous last summer and our buddy boat, Roam (not present).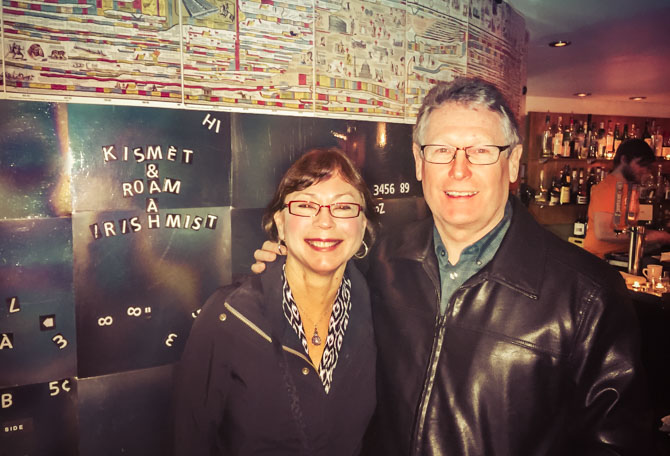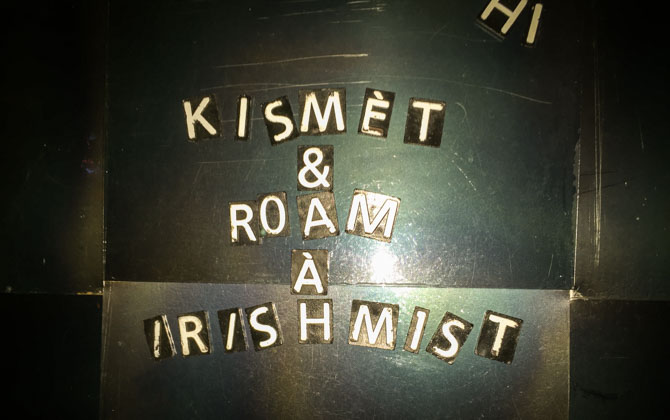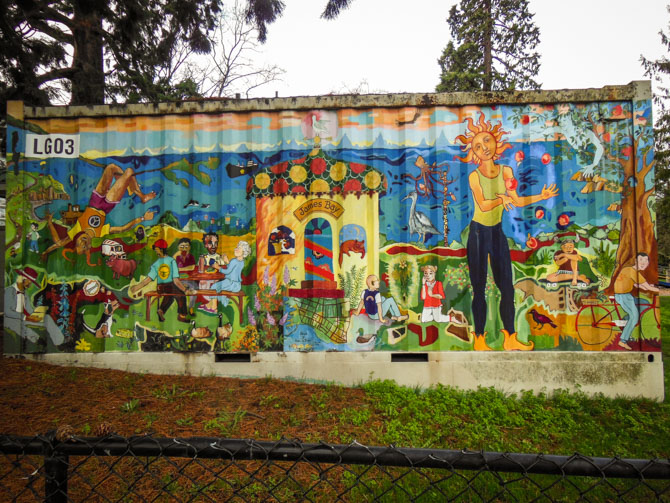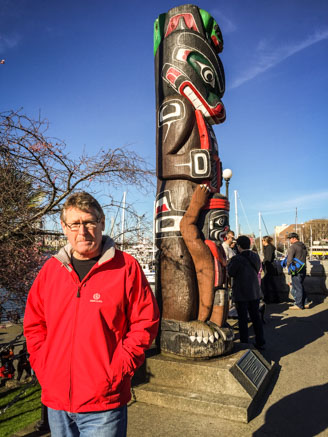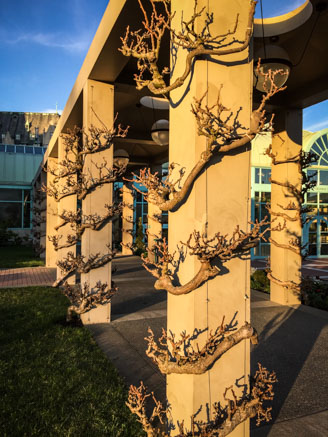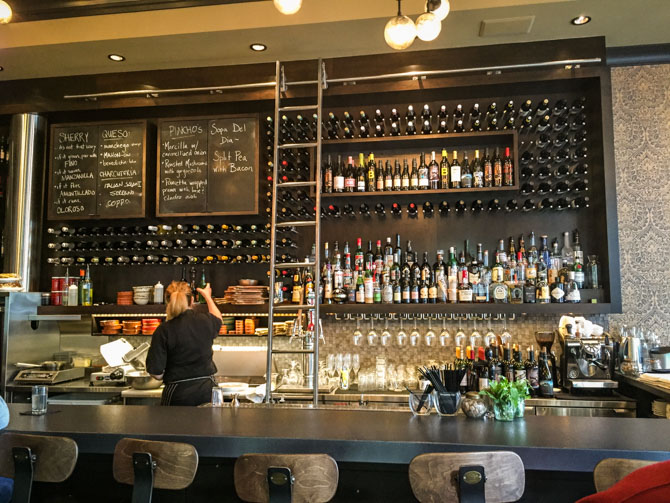 We walked–we shopped–we ate. We walked–we shopped–we ate. As you can see in the photos – We mostly walked, shopped and ate.